10 Actors Who Ended Up Hosting Game Shows
From Spin the Wheel to Let's Make a Deal, these celebrity actors have added the title of game show host to their list of job experiences.
You Are Reading :10 Actors Who Ended Up Hosting Game Shows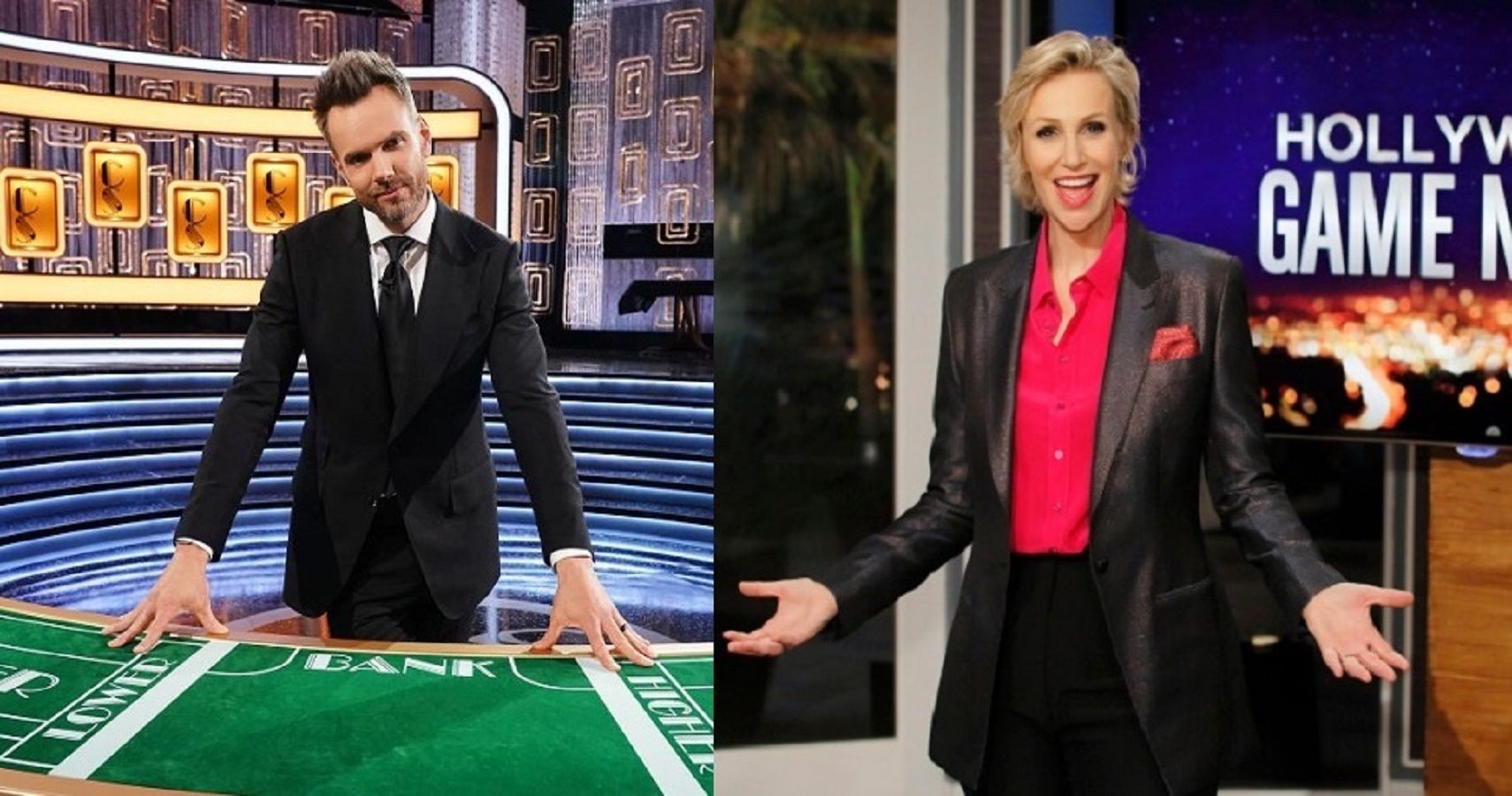 Gone are the days when TV, especially reality TV or game shows, used to be the last resort for washed out actors. In 2020, game shows are an A-lister-approved means of becoming a household name. More and more actors are opting to host game shows at the peak of their careers, since it gives them a chance to better connect with their fans, and it doesn't hurt that the job comes with a stunning paycheck.
From Hollywood icons like Alec Baldwin and Dwayne 'The Rock' Johnson to TV heartthrobs like Joel McHale and Rob Lowe, almost every major celebrity wants to become a game show host. Here's a look at some of the actors who turned their skills towards the host podiums.
10 Dax Shepard
Dax Shepard has done it all by now, acting, podcasting, directing, and the star recently turned game show host with the show Spin The Wheel, which premiered in 2019. The show's format is simple and mainly trivia-based, which makes it such a great watch for pop culture lovers, especially considering it can help a family win up to $23 million.
Dax's breezy personality was well-received, the actor even joked to Conan O'Brien recently that he was scared of dying because he stood next to the gigantic roulette wheel.
9 Jane Lynch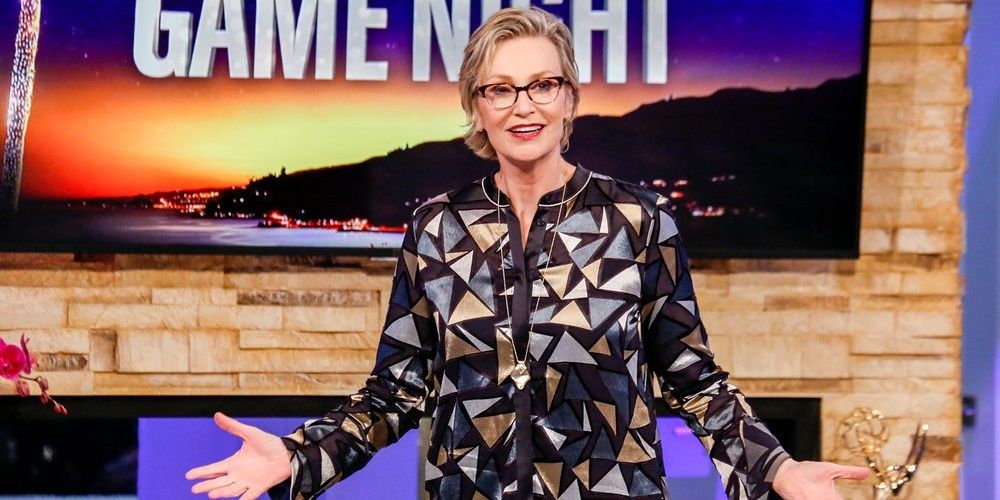 To be fair, Jane Lynch loyalists would probably watch anything as long as the actor is in it, but her legion of fans were quite surprised when the actor was announced as the host of the Hollywood Game Night game show in 2013.
The fierce Glee star would be the last person one would expect to see in a super friendly Hollywood trivia game show, but Jane did an excellent job hosting it, and even won Emmys for her hosting gig, proving one and for all that she is flawless in everything she does.
8 Alec Baldwin
Alec Baldwin is a pro with live studio audience performances, and it surprised no one when he was announced as the host of the Match Game reboot. The famous panel game show started its run in the '60s and found immense popularity, and it was renewed for a comeback in 2016 with Baldwin as the host.
Since the show involves a celebrity panel, Alec's roster of super famous friends often pop up at the show, including his 30 Rock co-stars Chris Parnell and Jane Krakowski.
7 Jamie Foxx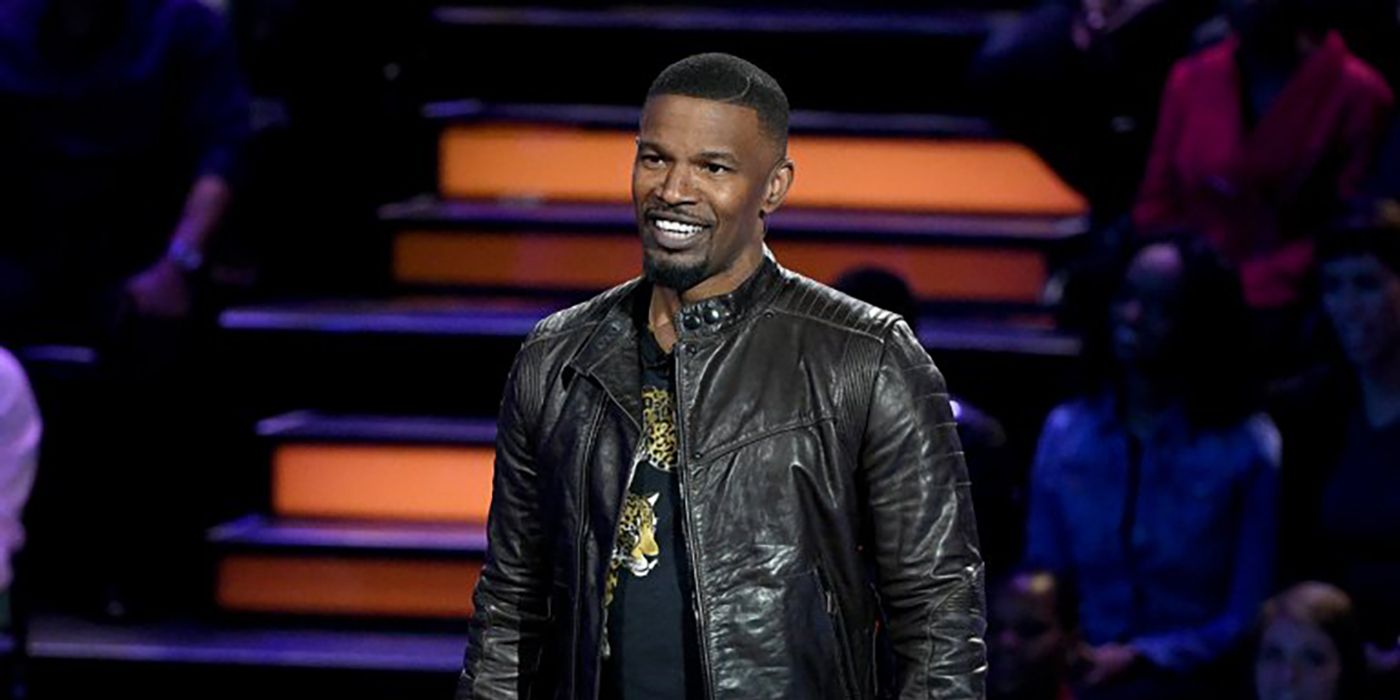 Grammy winner Jamie Foxx has one of the most interesting game shows in the circuit.
Beat Shazam basically needs contestants to identify songs before the popular tune-identifying app Shazam beats them to it. Any team that can beat Shazam in identifying six songs wins $1,000,000 in the bonus round. In fact, Jamie's daughter Corrine was announced as the in-house DJ for the show in 2018, and the show was renewed for a fourth season, which is scheduled to air sometime this year.
6 Elizabeth Banks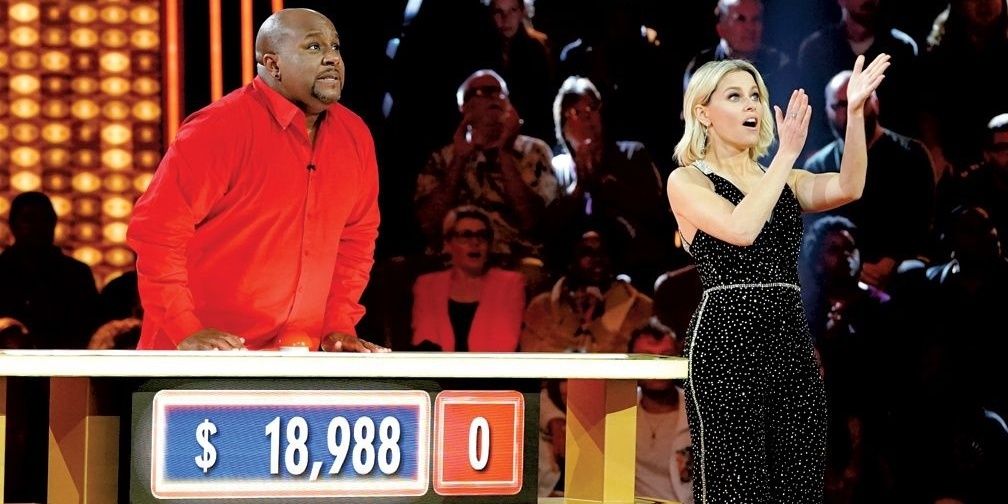 What can't Elizabeth Banks do? The actor and filmmaker, who has her plate full with some of the most promising Hollywood projects, also managed time to host a trivia-based game show.
Her stint as the host of Press Your Luck was so well-received that it got renewed for another season, which premiered this year in May. Though the format was a well-revised one and was easy to follow, fans of the show did point out that the game play needed some basic tweaks to make it more enjoyable.
5 Joel McHale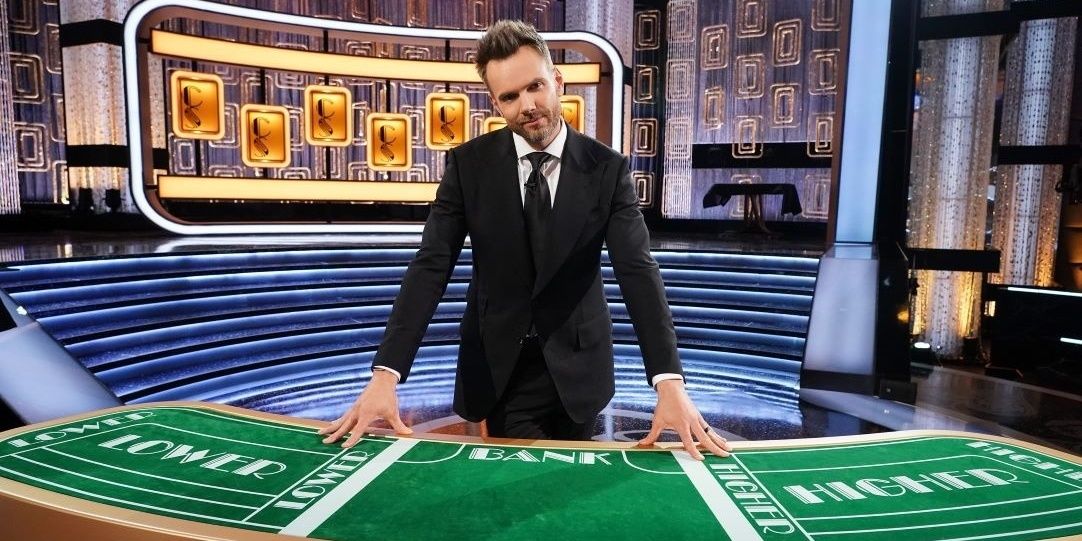 Community star Joel McHale's stint as host of the card game show Card Sharks was quite well received. The game is based on the popular card game Acey Deucey and was surprisingly easy for beginners to follow.
Joel makes for an easy, seasoned, and funny host, and the game show acquired decent ratings despite its unfamiliar premise because the game play is really lively and fun. Joel even admitted recently during his appearance at The View that hosting Card Sharks is the best thing he's done.
4 Rob Lowe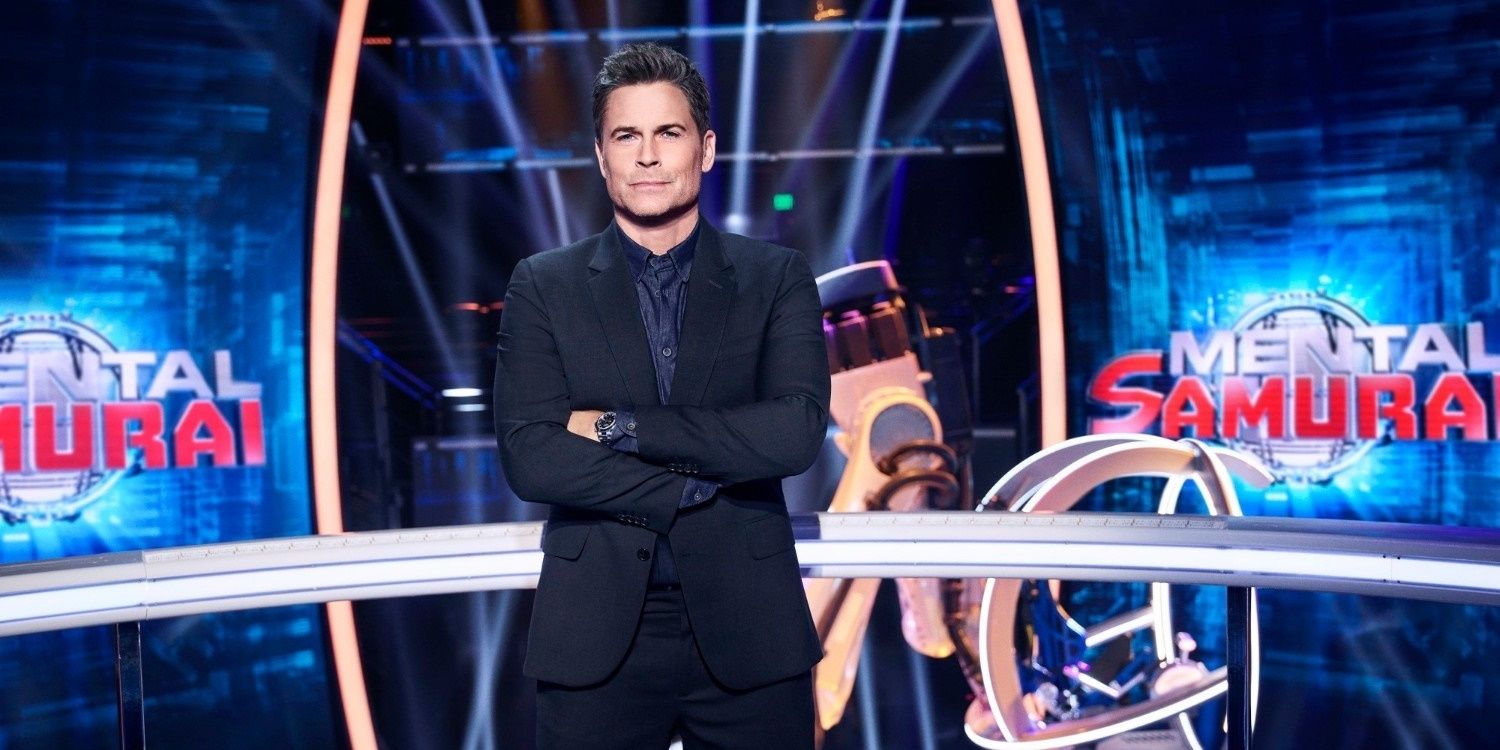 No one thought a game show like Mental Samurai would ever work on American television, since viewers have established that they value a simplistic, grounded game play. But Rob Lowe's Mental Samurai surprised many with the reception it got.
The game essentially tests contestants on knowledge, puzzles, sequences, and memory, and basically rewards the most agile minded contestant. Lowe comes across as spontaneous, helpful and a lot of fun, he's not just fun to watch but also makes the obstacle courses seem easy by breaking them down.
3 Dwayne Johnson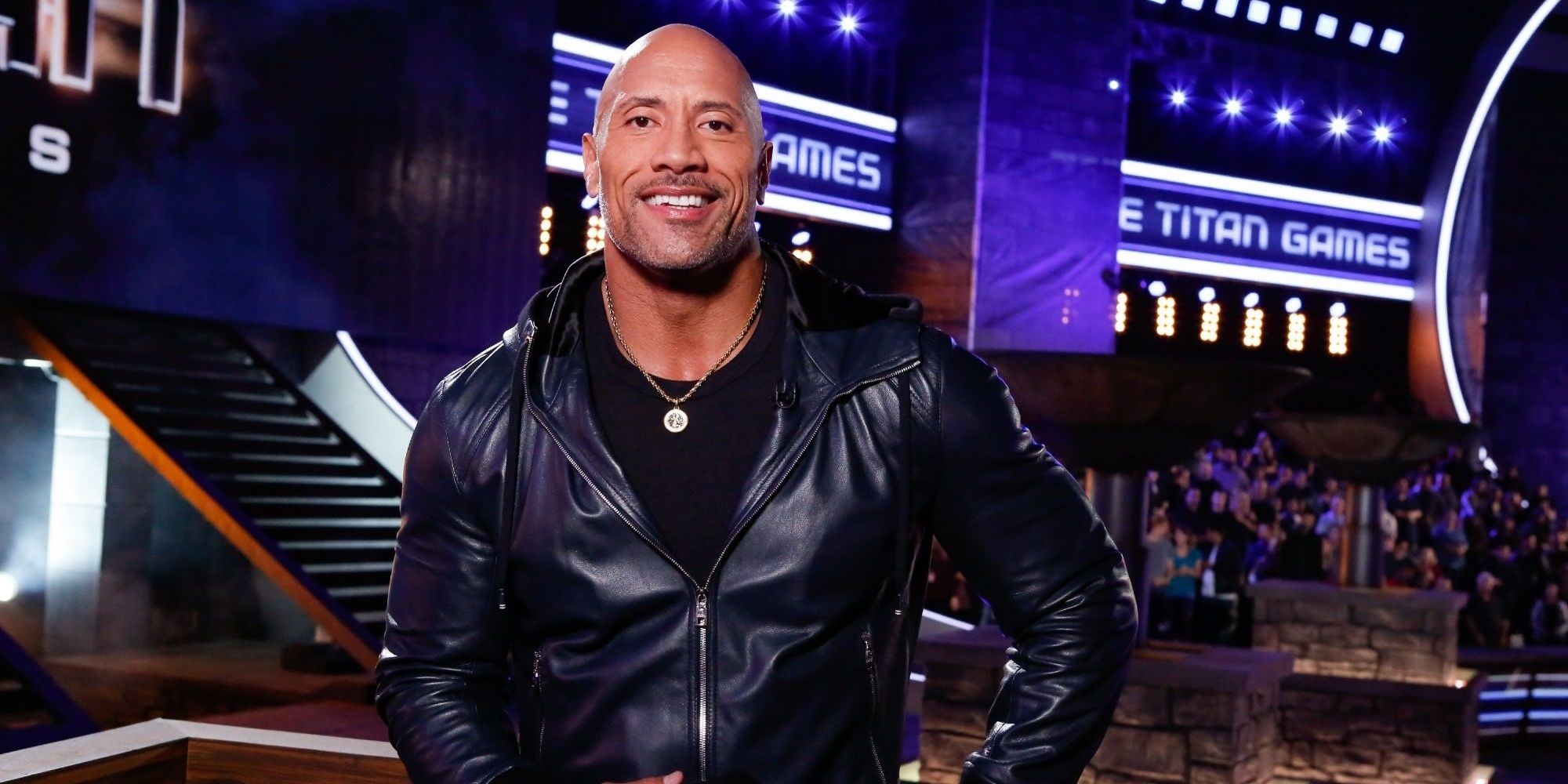 Trust The Rock to host the survival of the fittest like a pro. Though The Titan Games tests mental and physical strengths, Johnson has often talked about how winning the game show is a lot more complex and intricate.
Johnson is not just the host, but he is also the creator of the show, and has revealed that the show features challenges which he personally relates to, and it is much more than just an athletic competition.
2 Wayne Brady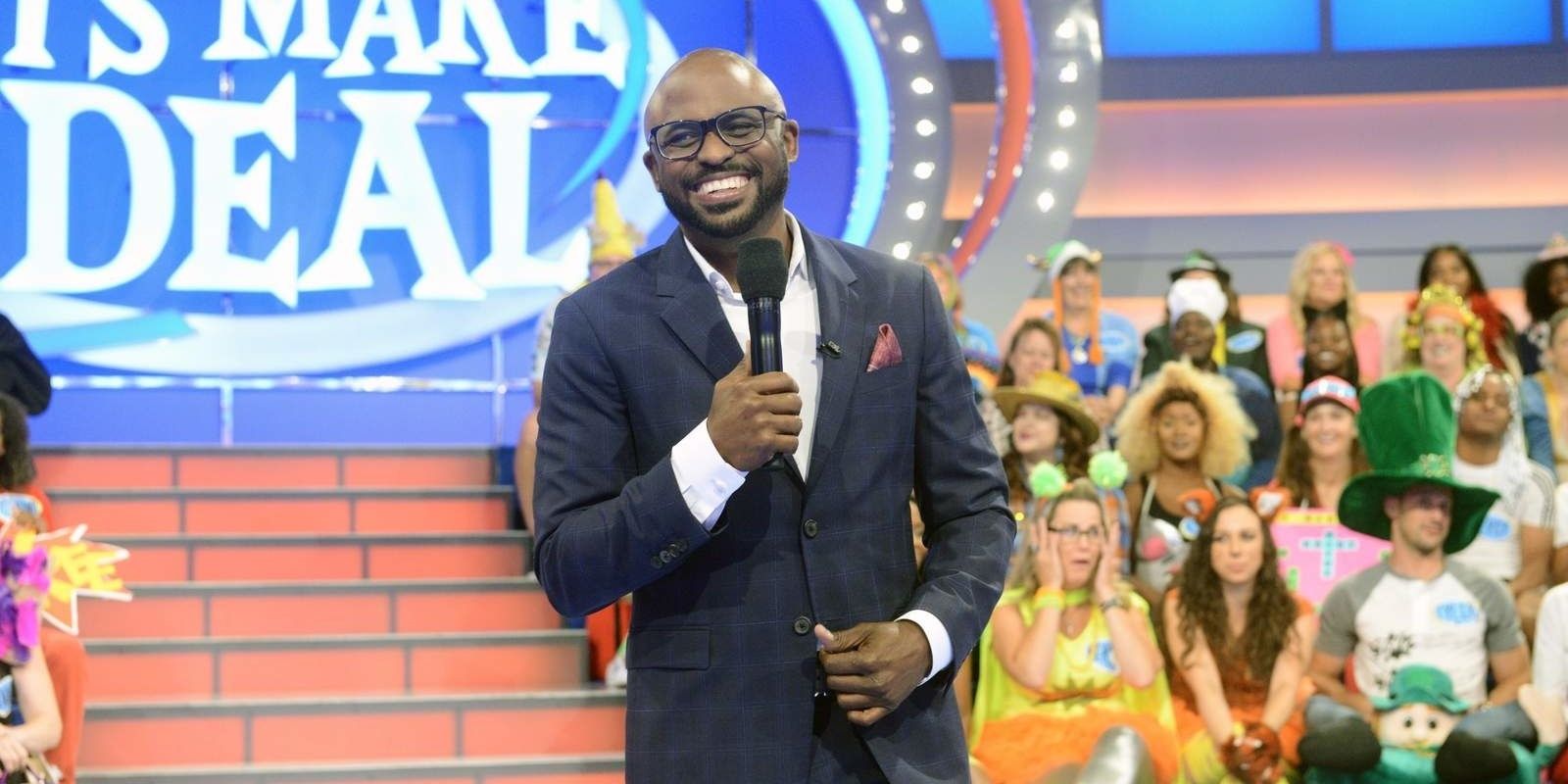 Wayne Brady's improv experience serves him especially well in his stint as a game show host. The actor and comedian has been hosting the reboot of the famous game show Let's Make A Deal.
The concept of the show and also the progression may come across as slightly dated since the format is so familiar to American audiences, but Brady's fantastic energy, spontaneity and dynamism as a host makes the show a huge success. The actor has talked about how he loves hosting it and admitted to having quite a bit of fun as a host.
1 Adam Scott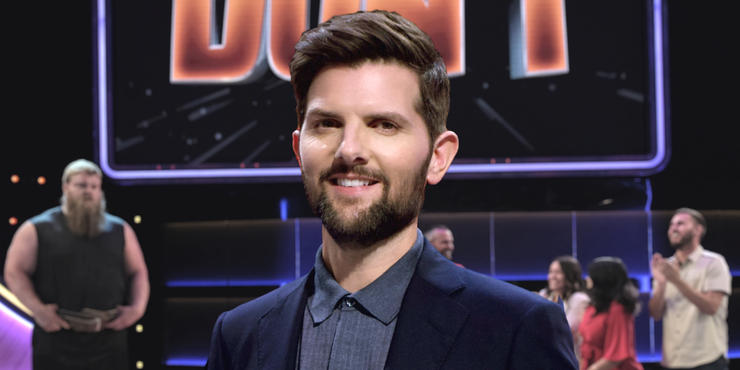 Don't is a Ryan Reynolds-produced family game show that is a lot of fun to watch, but Adam Scott's self-aware humor as its host makes all the difference. The Parks and Recreation star has been pretty picky about his projects and often tends to gravitate towards cerebral drama-led roles, and hosting a family-style game show featuring huge tumbling balls may not feel like something he would want to feature in.
But Scott is quite a revelation as a game show host, he's funny, he's quirky and Ryan Reynolds' commentary as the Don't Master doesn't hurt either.
Link Source : https://screenrant.com/actor-game-show-hosts/