10 Animals Actors Who Deserved Oscar Nominations
For years, the Oscars have recognized the great and good of Hollywood from the previous 12 months. But what about their animal co-stars?
You Are Reading :10 Animals Actors Who Deserved Oscar Nominations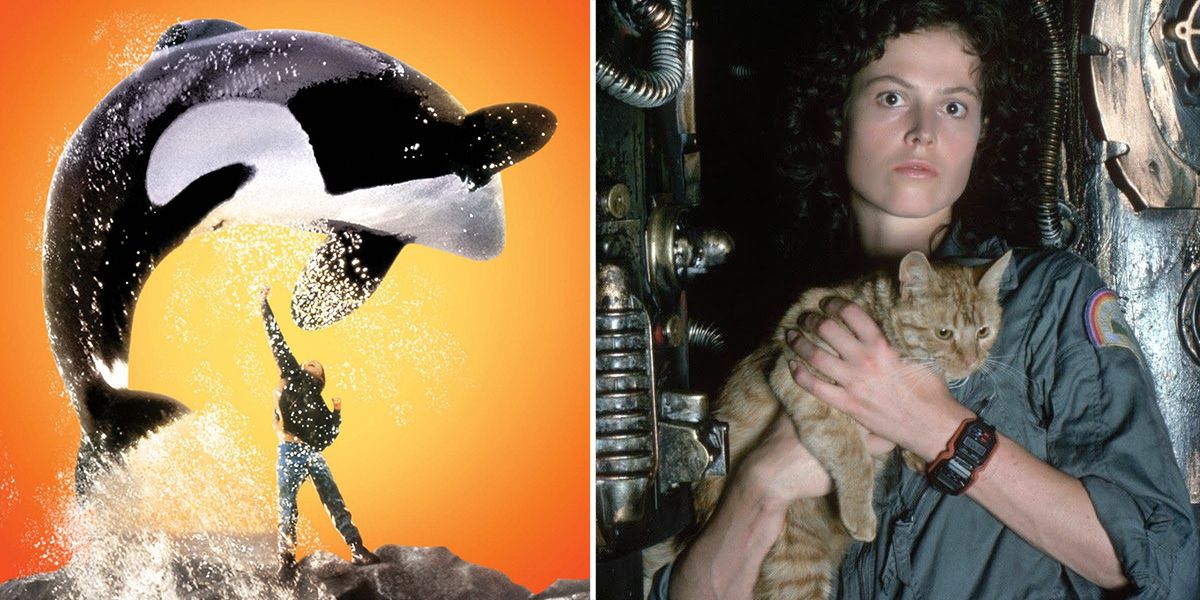 The Academy Awards mark that one special night of the year when the bright and bold of Hollywood and beyond get together to celebrate the best in film from the past year. Whatever the ceremony, be it the Oscars or any other formal festival, one thing remains painfully omnipresent; there may be statues aplenty for actors, directors, writers, producers and musicians among others, but there exists a painful lack of acknowledgement for cinema's great animal performers.
There have already been countless nights and countless articles celebrating Oscar winners from down the years – but this is about celebrating the animals that deserved and still deserve honorary Academy Awards.
10 Jonesy – Alien (1979)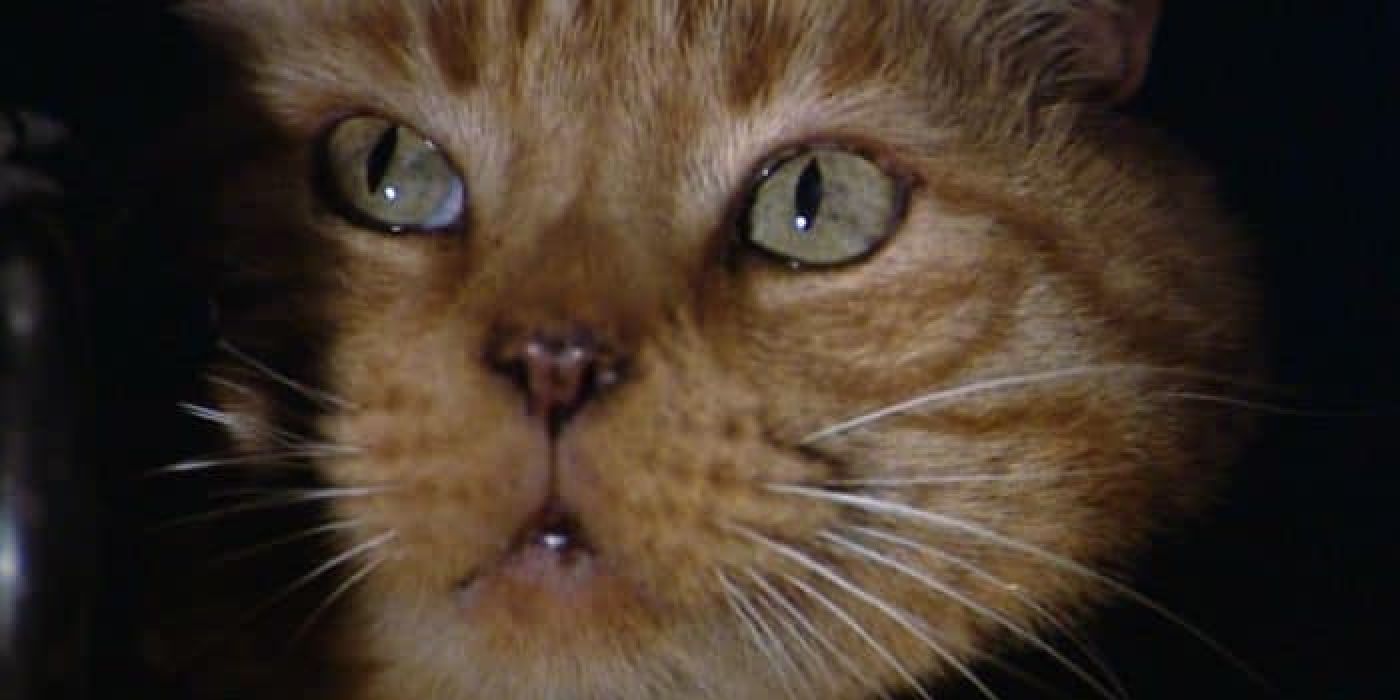 "In Space No One Can Hear You Scream" read the tagline from Ridley Scott's seminal 1979 sci-fi classic Alien. That may well have been true, but there will have been plenty of viewers left shrieking at the sound Ellen Ripley's cat, Jonesy, hissing at an off-screen Xenomorph.
Four identical ginger cats were said to portray Jonesy for what is an often overlooked yet pivotal role. Jonesy might be there, primarily, to bring some levity to proceedings, but it's the cat's reaction when the rogue Alien descends behind Harry Dean Stanton's doomed Brett that ranks among the film's most iconic moments.
9 Hooch – Turner & Hooch (1989)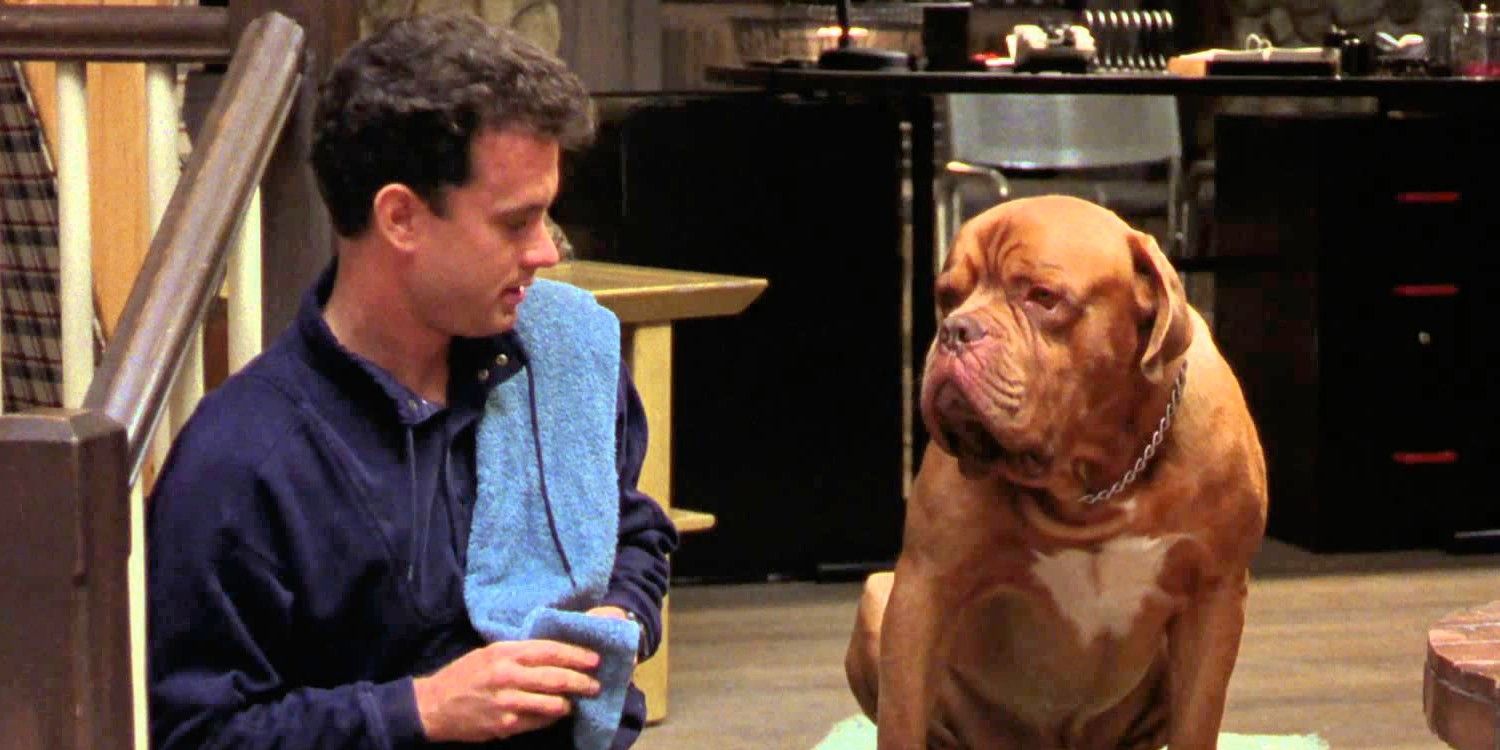 Forget James Belushi's K-9 – the best buddy cop combo involving a crime fighter of the four-legged variety was Turner & Hooch starring Tom Hanks alongside the brilliantly-named Beasley the Dog.
A French mastiff, Beasley had a stunt double named Igor but was involved in the majority of filming. Enormous credit goes to trainer Clint Rowe, but Beasley showed impressive range as a police dog capable of going from fearsome and cuddly in the blink of an eye. While a replica was used during his heartbreaking final scene, it was Beasley's adorably sloppy chops that had audiences blubbing likes babies.
8 Free Willy – Free Willy (1993)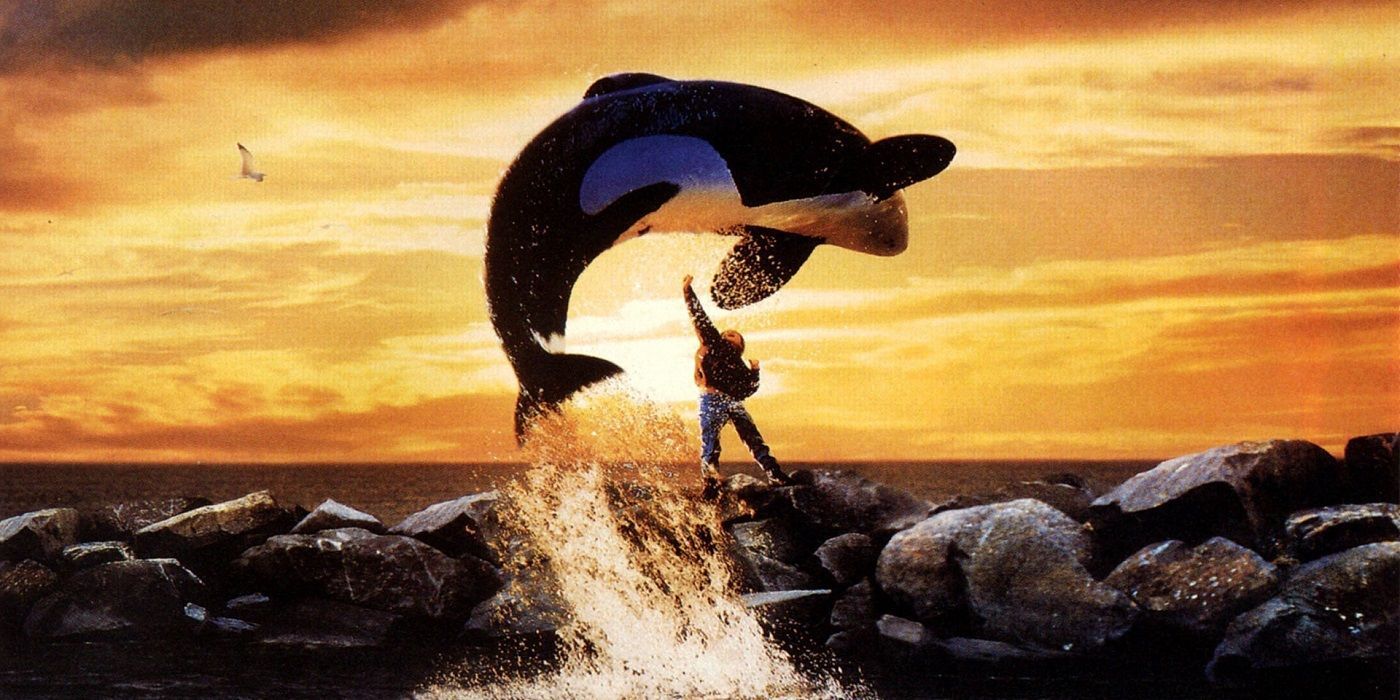 The Shawshank Redemption of whale movies, like the Tim Robbins/Morgan Freeman classic, Free Willy was harshly overlooked by some. Or rather, Free Willy himself was. Jason James Richter also does a commendable job as Jesse, the troubled teen who takes it upon himself to help the titular male orca make his escape from his aquarium-based prison.
But the movie undoubtedly belongs to Keiko, the captive killer whale in search of freedom. It was a performance that anchored proceedings providing breathtaking moments of natural beauty that tugged at the heartstrings and allowed the film to defy its otherwise overly sentimental tone.
7 Mr Jingles – The Green Mile (1999)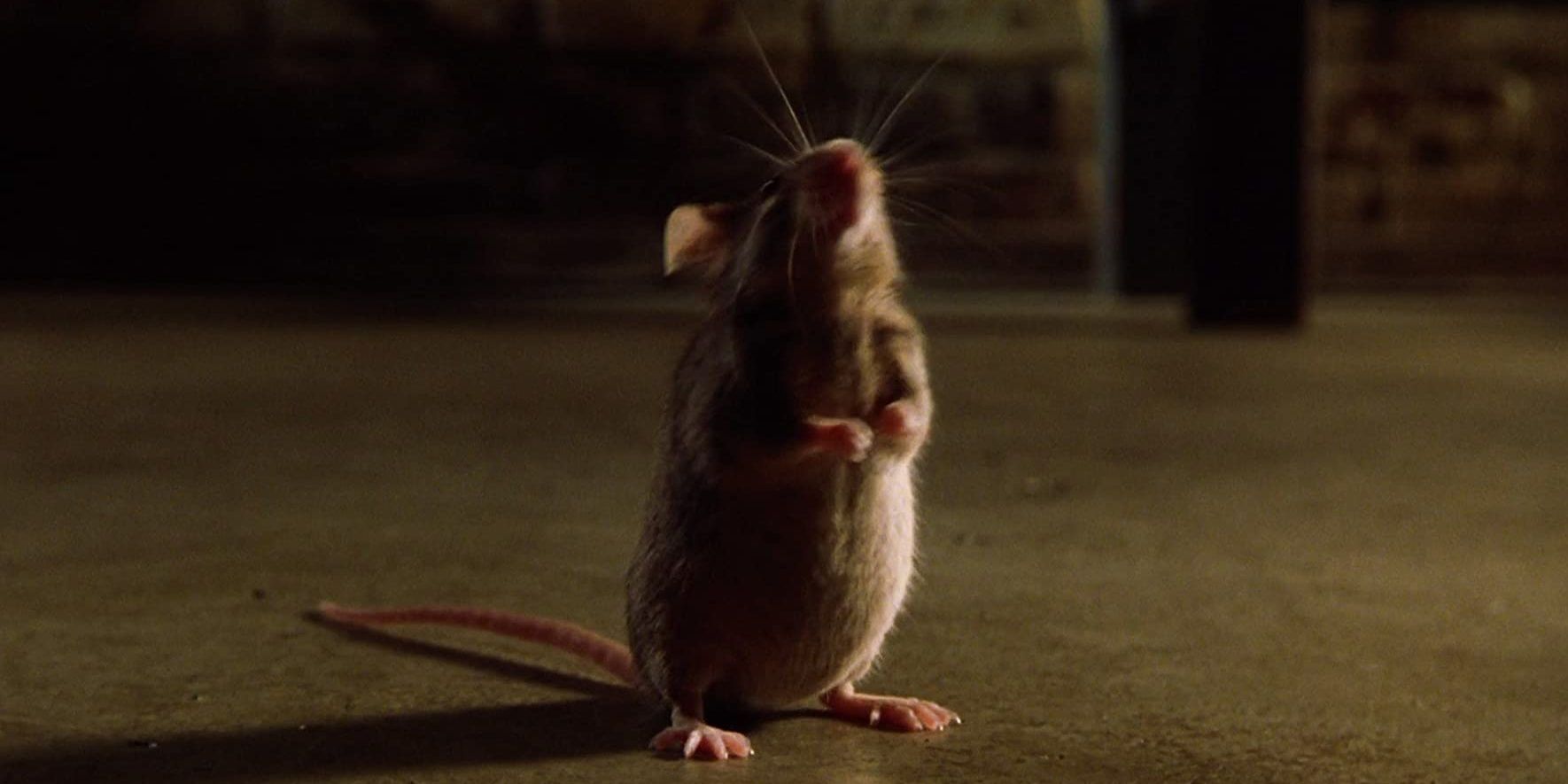 The Green Mile is a movie brimming with brilliant performances; Tom Hanks, Doug Hutchison, Michael Jeter and David Morse all brought their A-game. But while the film ultimately belongs to Michael Clark Duncan as the enigmatic death row inmate capable of extraordinary things, if there were an award for best supporting actor it would have go to the mouse or mice who played Mr. Jingles.
He's the prison rodent Jeter's Eduard Delacroix befriends and who later dies only to be miraculously reborn. In between, Mr. Jingles is taught tricks by Delacroix, only adding another layer of complexity to a compelling performance.
6 Snuff – Raiders of the Lost Ark (1981)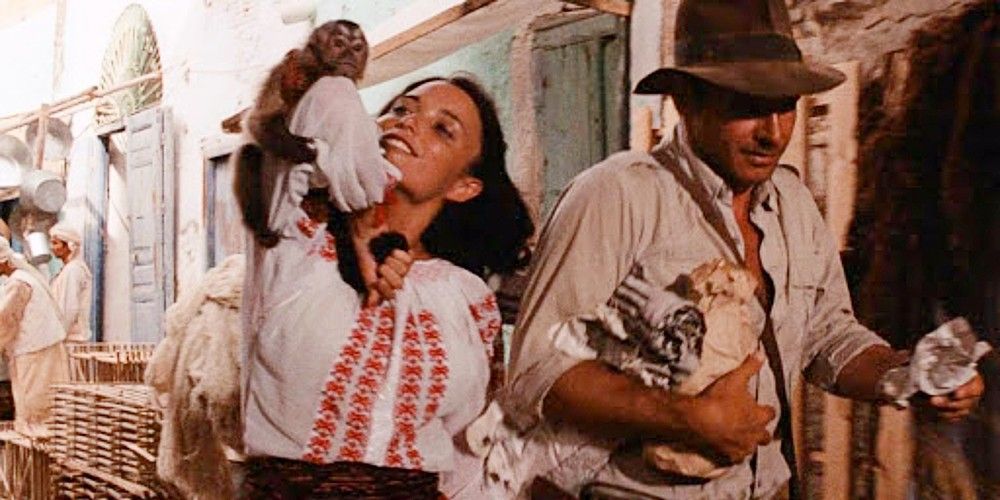 Two monkeys, named Snuff and Puff, were originally hired to play the capuchin primate assigned to keep tabs on Indiana Jones and Marion Ravenwood. Unfortunately, by the time they got to Tunisia for filming, Puff was in no fit state to perform, forcing Snuff to bear the brunt of the responsibility in a development that only adds to the lore around his performance.
As animal roles go, it's surprisingly complex. Snuff was tasked with essentially playing a double agent, indulging Indy while doing his Nazi-backed master's bidding. A truly unique minor villain, he even gets his own Shakespearean-style death by poison.
5 'Cat' – Breakfast At Tiffanys (1961)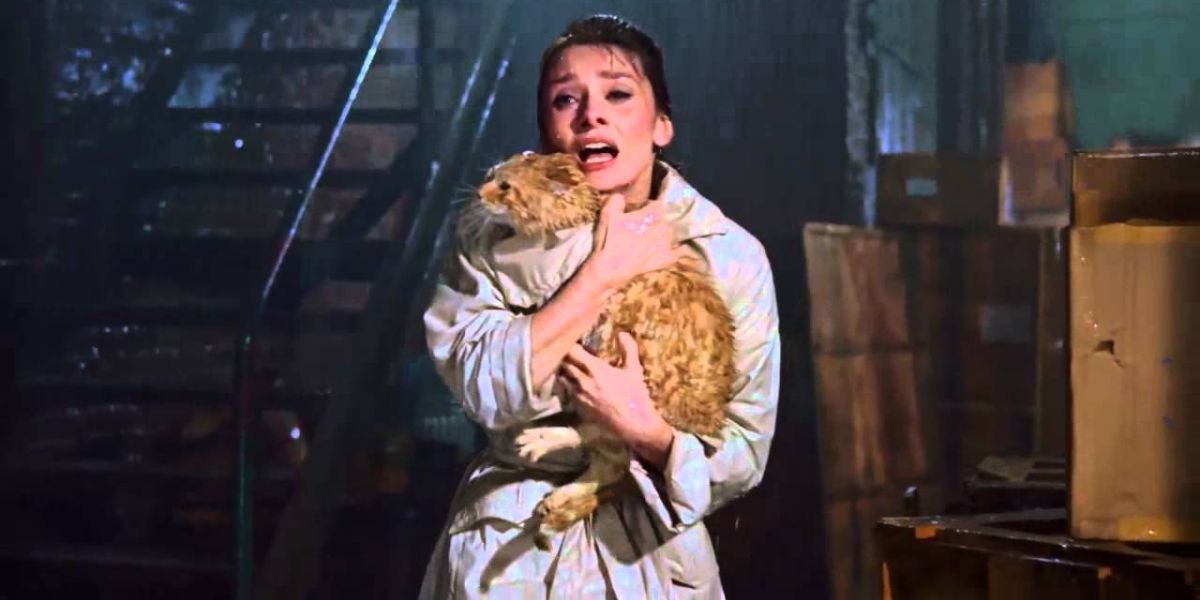 Though he went without a name in Breakfast at Tiffany's, in real life Holly Golightly's adorable marmalade tabby cat was a Hollywood heavyweight by the name of Orangey. Orangey was quite the character, according to the documentary The Hardest Working Cat In Show Biz, had a tendency to bite and scratch co-stars with one movie executive dubbing him "the world's meanest cat."
Orangey had a special talent for staying for several hours at a time on camera. He's brilliant in Breakfast in Tiffany's, not least in the scene that sees Holly toss him out of a cab into the pouring rain.
4 The Kodiak Bear – The Edge (1997)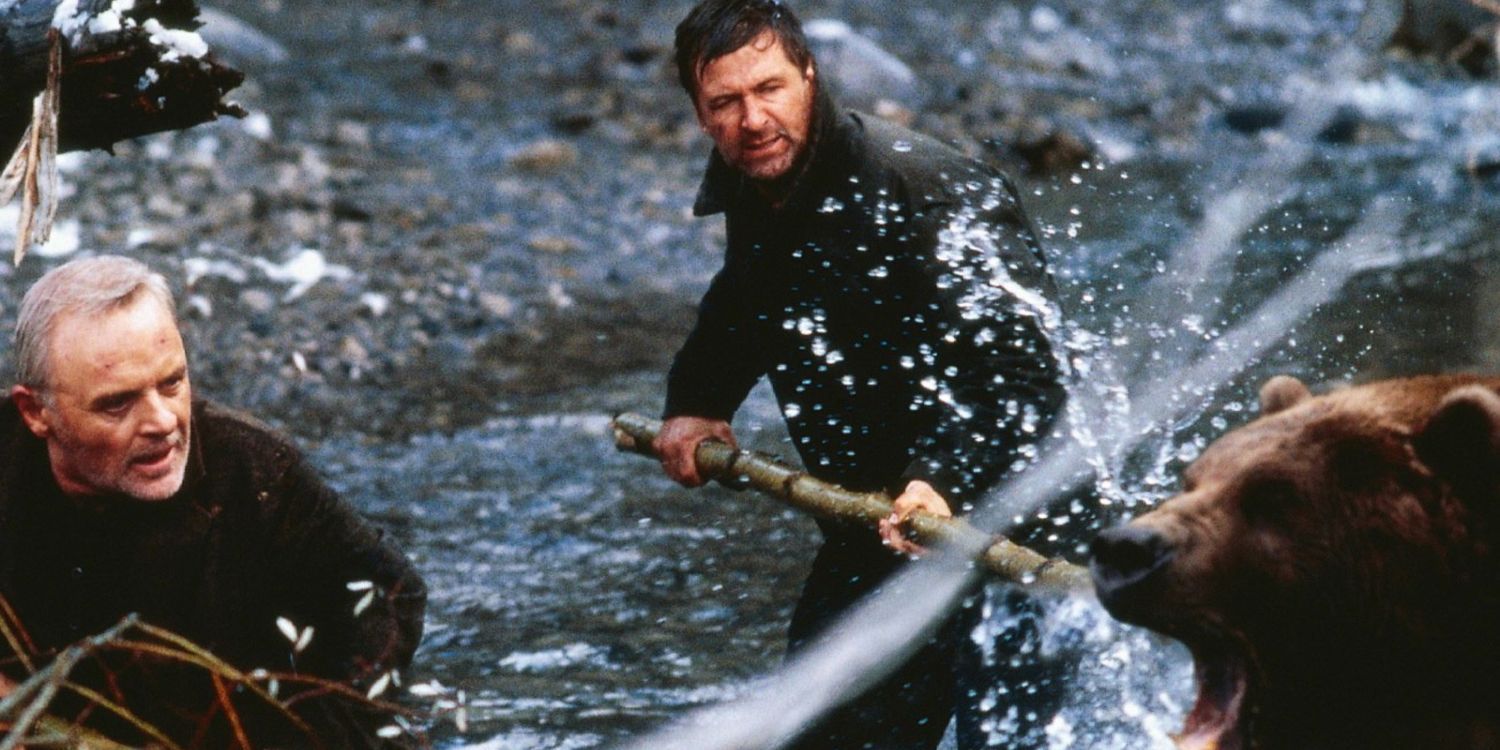 Bart the Bear was already a seasoned pro on the Hollywood circuit by the time he starred in The Edge. From humble beginnings on The Life and Times of Grizzly Adams, this Alaskan Kodiak bear went on to share the screen with some true greats, including Morgan Freeman, Robert Redford and Brad Pitt to name but a few.
However, his standout turn came in the David Mamet scripted survivalist drama The Edge alongside Alec Baldwin and Anthony Hopkins. Bart shines in one of his final roles as the film's fearsome main antagonist, a vicious bear with a taste for humans.
3 Jack – The Artist (2011)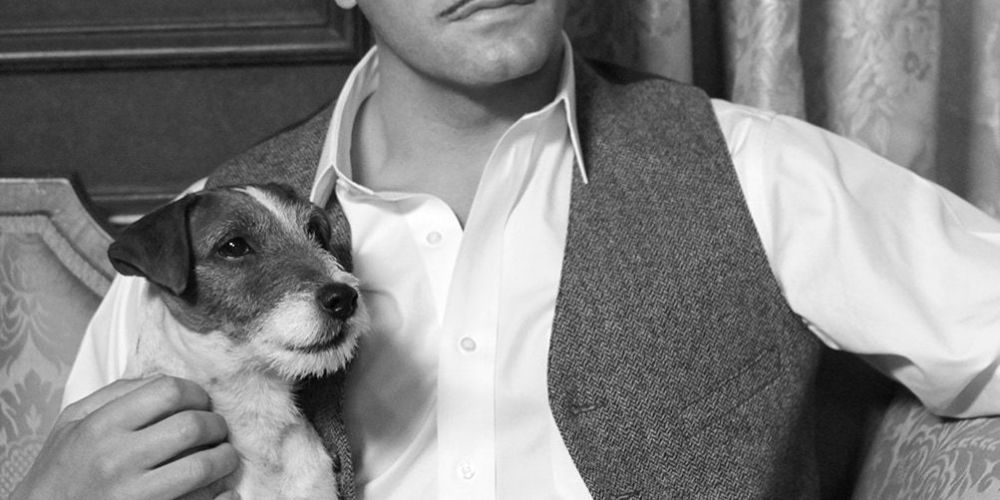 Uggie wowed critics with his portrayal of Jack the Dog in the 2011 silent movie The Artist with a performance that saw him steal almost every scene he was in. It also resulted in Movieline and The Daily Telegraph campaigning for Uggie to be recognized during awards season.
That would have capped a remarkable turnaround. Uggie the Dog was rejected by two owners for being too wild and even ended up at the pound before famed animal trainer Omar Von Muller took him in. Though he missed out on the main awards, Uggie did receive the Palm Dog Award at Cannes.
2 Clyde – Every Which Way But Loose (1978)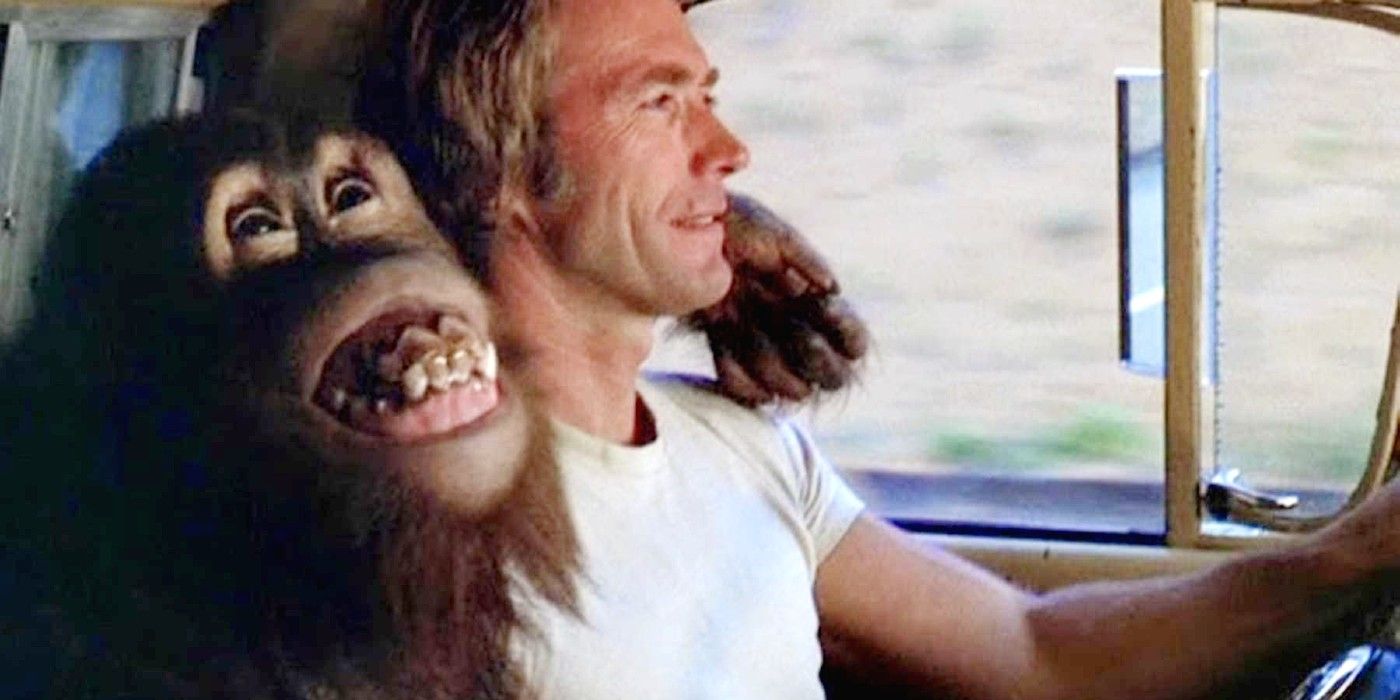 Clint Eastwood was keen to break out of the vigilante stereotype and do something completely different in the late 1970s. The result was Every Which Way But Loose, a strange movie about a bareknuckle boxer who travels from fight to fight in a banged-up old truck, accompanied by his best friend and also a pet Orangutan by the name of Clyde.
Every Which Way But Loose drew rotten reviews but was a big hit thanks, in no small part, to Clyde and the performance of primate actor Manis, whose laidback, docile persona played off perfectly against the tough-as-boots Eastwood.
1 Uncle Billy's Crow – It's A Wonderful Life (1946)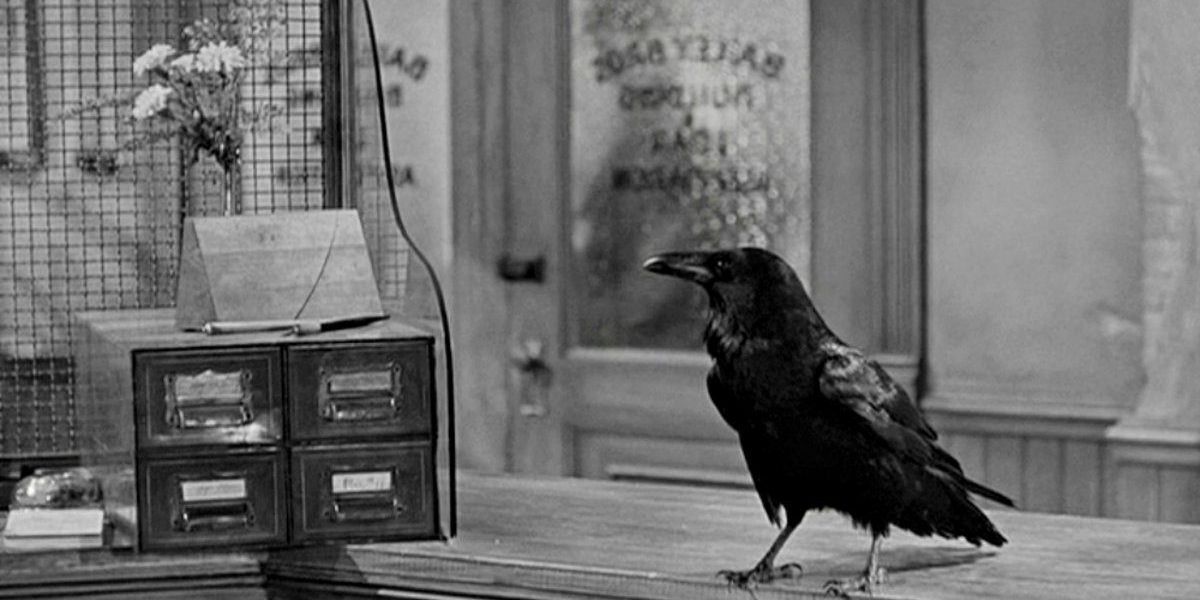 Jimmy the raven was special. Discovered in the Mojave Desert by animal trainer Curly Twiford, by the time Curly had worked his magic, Jimmy could do any number of things, from opening letters and typing to riding a tiny motorcycle. He understood words, too – several hundred, in fact – all of which meant he was in-demand across Hollywood.
It's rare that an animal actor elevates the performance of his co-stars but Jimmy certainly did that with his namesake, Jimmy Stewart, on It's A Wonderful Life. Stewart loved working with the raven, describing him as one of the smartest actors on set.
Link Source : https://screenrant.com/best-animals-needing-oscar-nominations/