10 Best Michael C. Hall Movies & TV Shows, Ranked (According to IMDB)
Michael C. Hall is most known for playing Dexter Morgan. However, his storied career has seen him shine in many roles.
You Are Reading :10 Best Michael C Hall Movies & TV Shows Ranked (According to IMDB)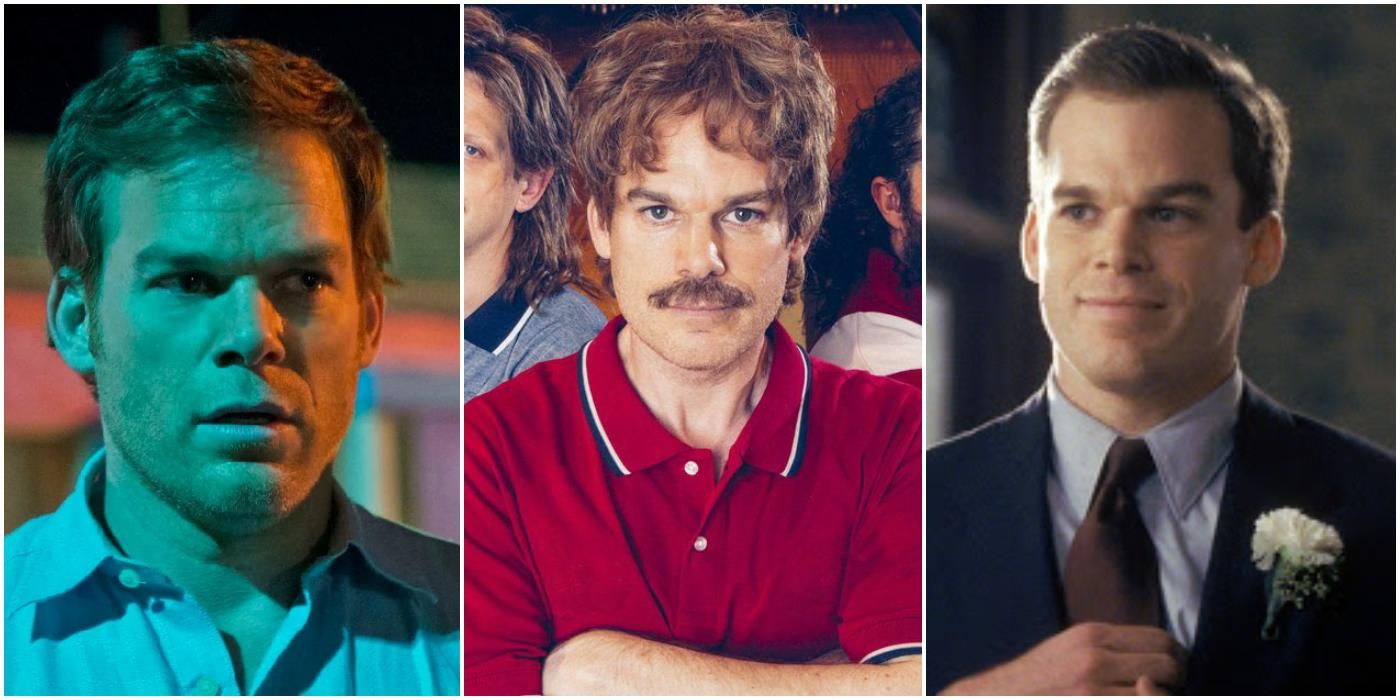 Michael C. Hall got his start as a stage actor. Hall performed in numerous musicals and plays, including the Broadway revival of Cabaret, before transitioning into television. Thanks to his success on stage, Hall first appeared on television as David Fisher in HBO's beloved drama Six Feet Under. After Six Feet Under ended, he moved on to another series: Showtime's Dexter.
Hall's engrossing performances in these shows landed him roles in other television ventures. From serial killers to funeral home operators to former US Presidents, Hall's television performances remain iconic. He is no stranger to the big screen, either, and his feature film contributions are just as impressive.
10 Cold In July (2014) – 6.8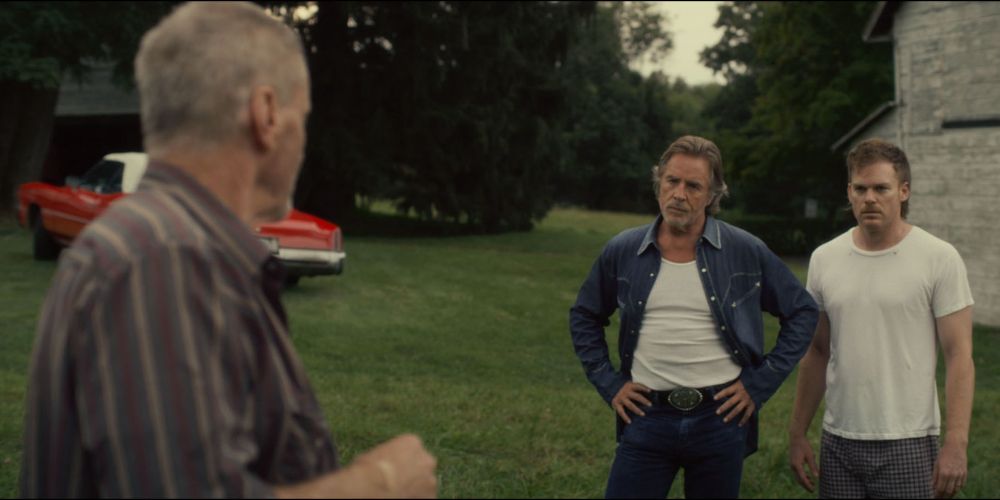 Cold In July is a dark, neo-Western crime thriller directed by Jim Mickle. Hall stars alongside Sam Shepard and Don Johnson in the film, which takes place in 1980s Texas.
Hall's character, Richard Dane, kills a man who attempts to break into his home. Shepard plays the father of the dead burglar, and Johnson plays a private investigator.
9 Christine (2016) – 6.9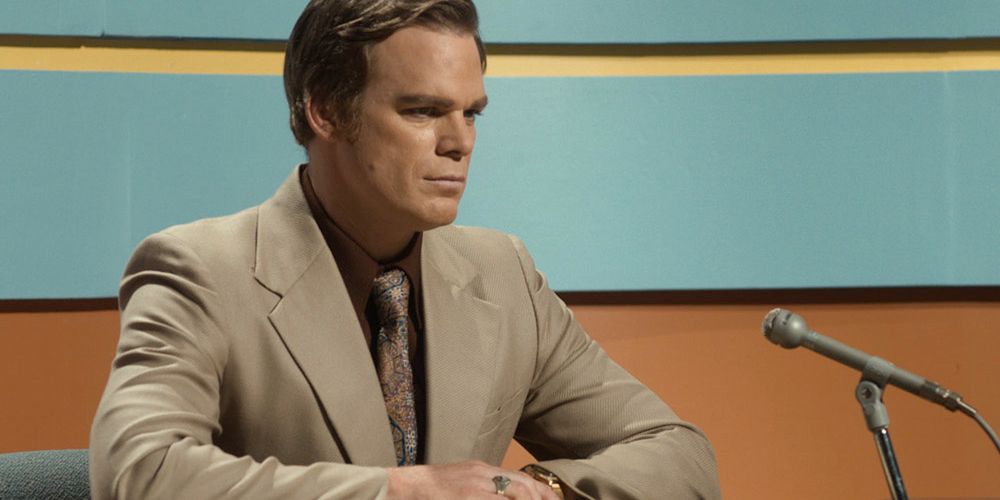 Hall plays a local news reporter in Christine, based on the real-life story of Christine Chubbuck, a former TV journalist in Sarasota, Florida. Rebecca Hall plays Chubbuck, and Hall is her colleague George Peter Ryan.
Chubbuck is remembered for committing suicide on air in 1974, and the movie follows her life in the months leading up to her death. Christine's harrowing subject matter is sustained by its intimate character study of the title character.
8 Game Night (2018) – 6.9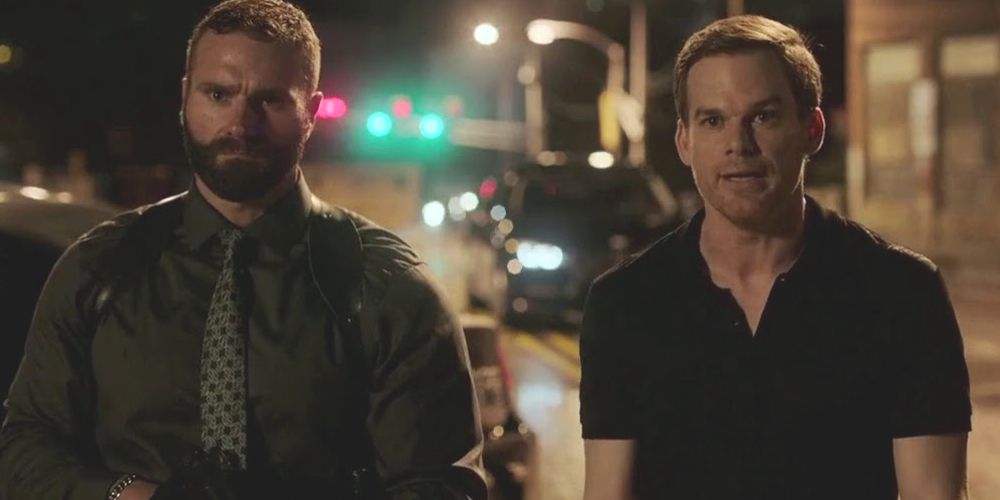 Game Night is an ensemble dark comedy about an adult game night gone awry after one of the participants is kidnapped by burglars. Jason Bateman and Rachel McAdams play the hosts of the titular event.
Hall co-stars as one of the film's main antagonists, a black market dealer known as the Bulgarian. The film evolves into a visceral, fast-paced whodunit full of twists, turns, and humor.
7 Ruth & Erica (2012) – 7.1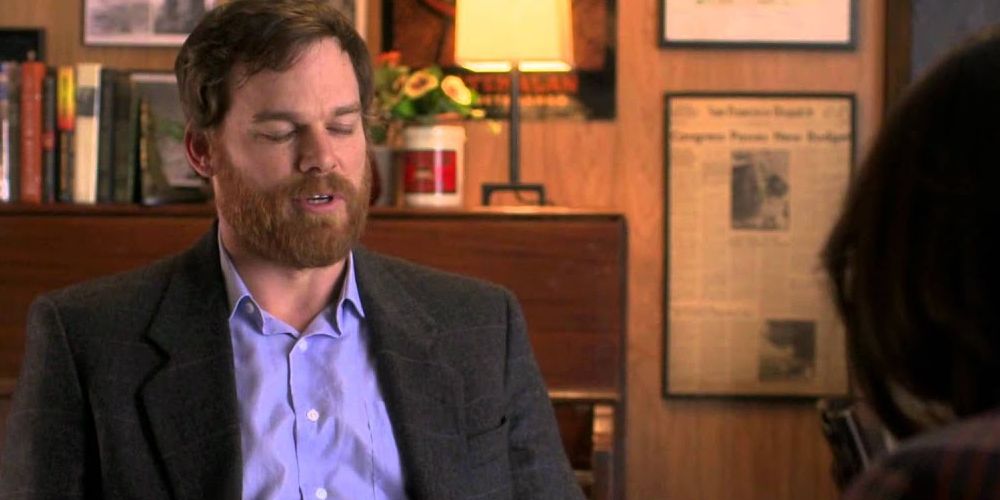 A short-lived series about how to deal with aging parents, Ruth & Erica stars Maura Tierney as Erica. Lois Smith plays her mother Ruth, and Philip Baker Hall plays Erica's father Harry.
In the series, Erica tries to convince her parents to sell their home and move into a nursing facility. Hall plays Tom, one of Erica's love interests. Steven Weber plays the other love interest, Cameron.
6 The Report (2019) – 7.2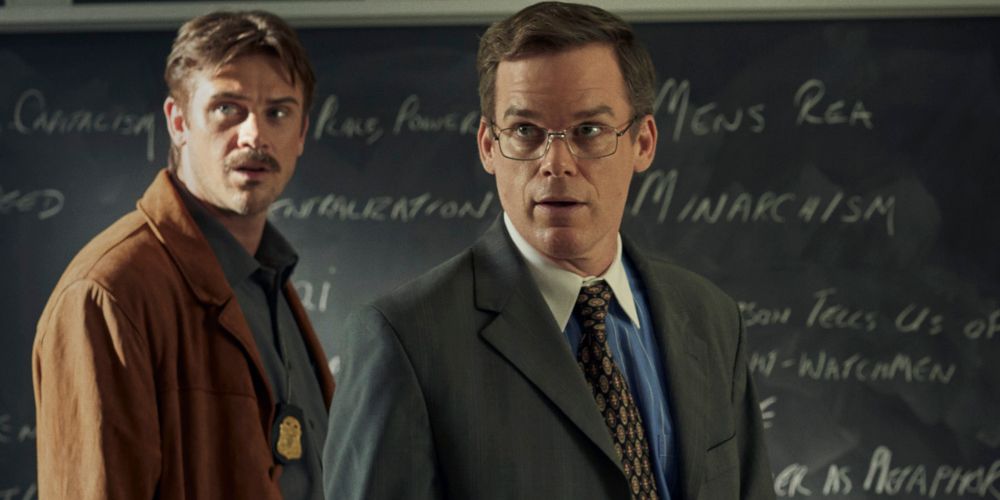 Based on true events, The Report tells the story of the Senate Intelligence Committee's investigation into the CIA's use of torture after the September 11 attacks. Adam Driver plays the man who ran the investigation: Daniel Jones.
Hall plays lawyer Thomas Eastman, a man employed by the CIA to legally argue for the redaction of information from the report Jones and his team eventually published about their investigation. Eastman is one of the film's many foils.
5 Safe (2018) – 7.3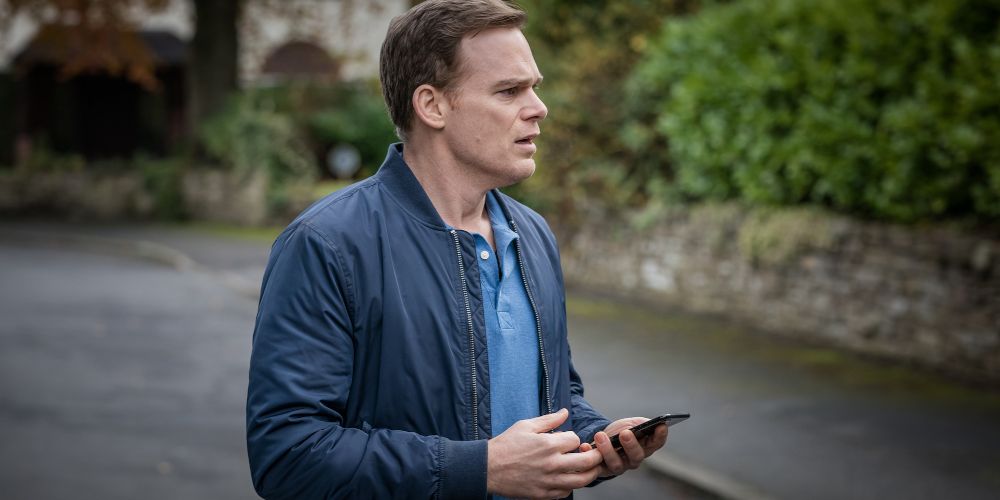 Netflix's Safe is a British crime miniseries created by crime author Harlan Coben. Set in a gated community outside of Manchester, England, Safe explores what happens after the teenage daughter of a prominent doctor goes missing.
Hall plays the doctor, Tom Delaney, even donning a British accent for the role. Delaney is forced to confront his past as he searches for his 16-year-old, Jenny.
4 Documentary Now! (2015 – ) – 8.1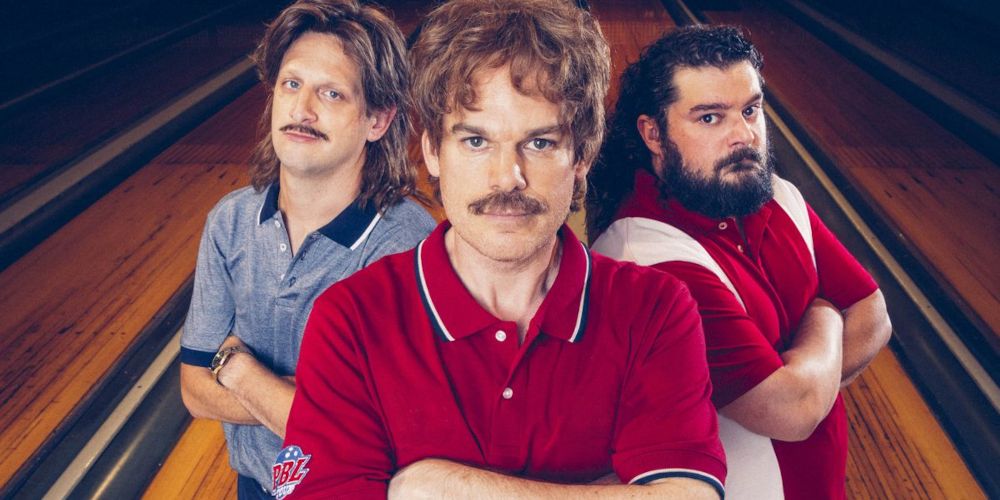 Created by Bill Hader and Fred Armisen, Documentary Now! is an IFC series that spoofs documentaries. Each episode includes a satirical reimagining of well-known non-fiction features.
The series, hosted by Helen Mirren, also includes cameos and performances from recognizable actors, like Hall. He stars in the episode "Any Given Saturday Afternoon," which pokes fun at the bowling documentary A League of Ordinary Gentlemen.
3 Dexter (2006 – 2013) – 8.6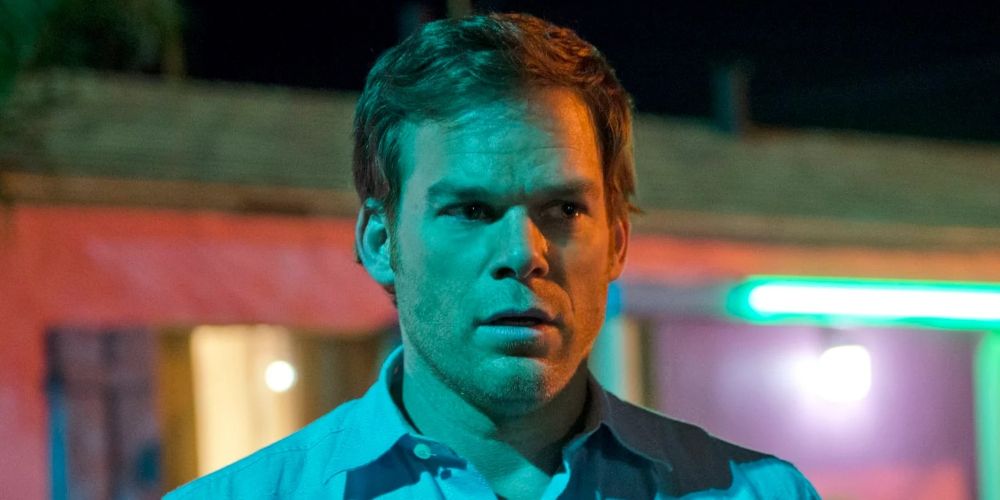 Dexter Morgan is considered one of Hall's most timeless characters. The anti-hero of Showtime's Dexter, Morgan is a blood splatter analyst who maintains a secret life as a serial killer.
Morgan isn't a typical murderer, though. From a young age, he learned to harness and control his impulses. Instead of going after innocent people, Morgan targets dangerous criminals, killers, and violent wrongdoers – using the tools of his professional trade to hunt victims.
2 Six Feet Under (2001 – 2005) – 8.7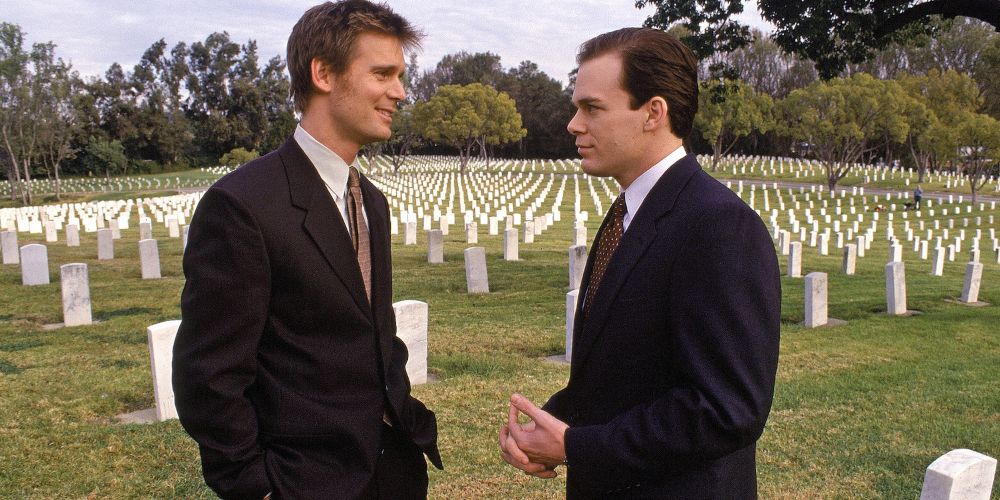 Hall got his start in Alan Ball's haunting family drama Six Feet Under, which focuses on a Los Angeles family running a funeral home. Six Feet Under digs deep into the dreams and inner workings of each cast member – from the Fisher family to their clients, loved ones, and friends.
Hall plays Fisher son David, a closeted gay man who slowly comes out over the course of the series. David struggles to remain loyal to himself, to his family, and to his partner Keith (Mathew St. Patrick).
1 The Crown (2016 – ) – 8.7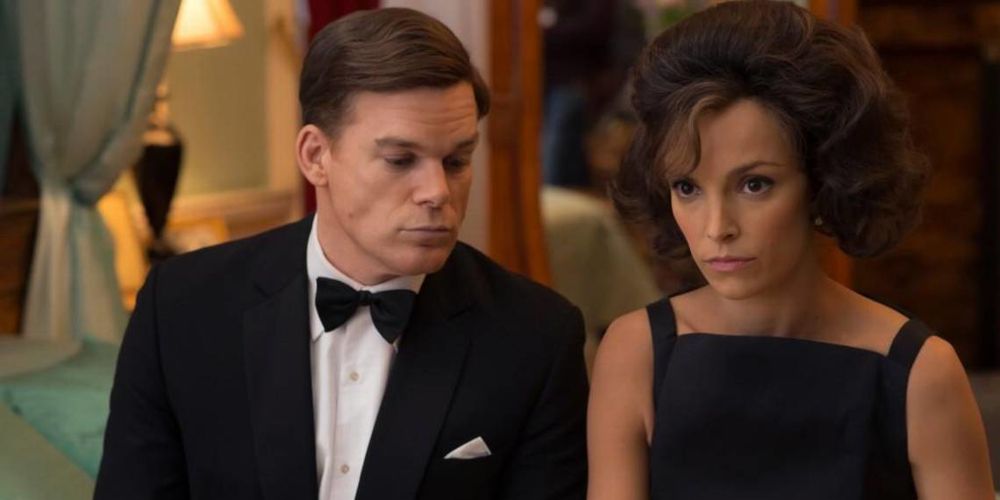 In 2017, Hall appeared in Netflix's epic historical drama The Crown, which traces the reign of Queen Elizabeth II. Hall plays US President John F. Kennedy, who visited Buckingham Palace with his wife Jackie during his presidency.
In the episode starring Hall, JFK and Jackie are both portrayed as drug addicts. The episode explores the much-hypothesized belief the Kennedys relied on a myriad of substances for emotional and physical ailments.
Link Source : https://screenrant.com/michael-c-hall-best-films-series-imdb/