10 Female Heist Movies If You Like The Show Good Girls
The Good Girls TV series puts a modern spin on a classic heist tale, and here are 10 other series to check out if you couldn't get enough!
You Are Reading :10 Female Heist Movies If You Like The Show Good Girls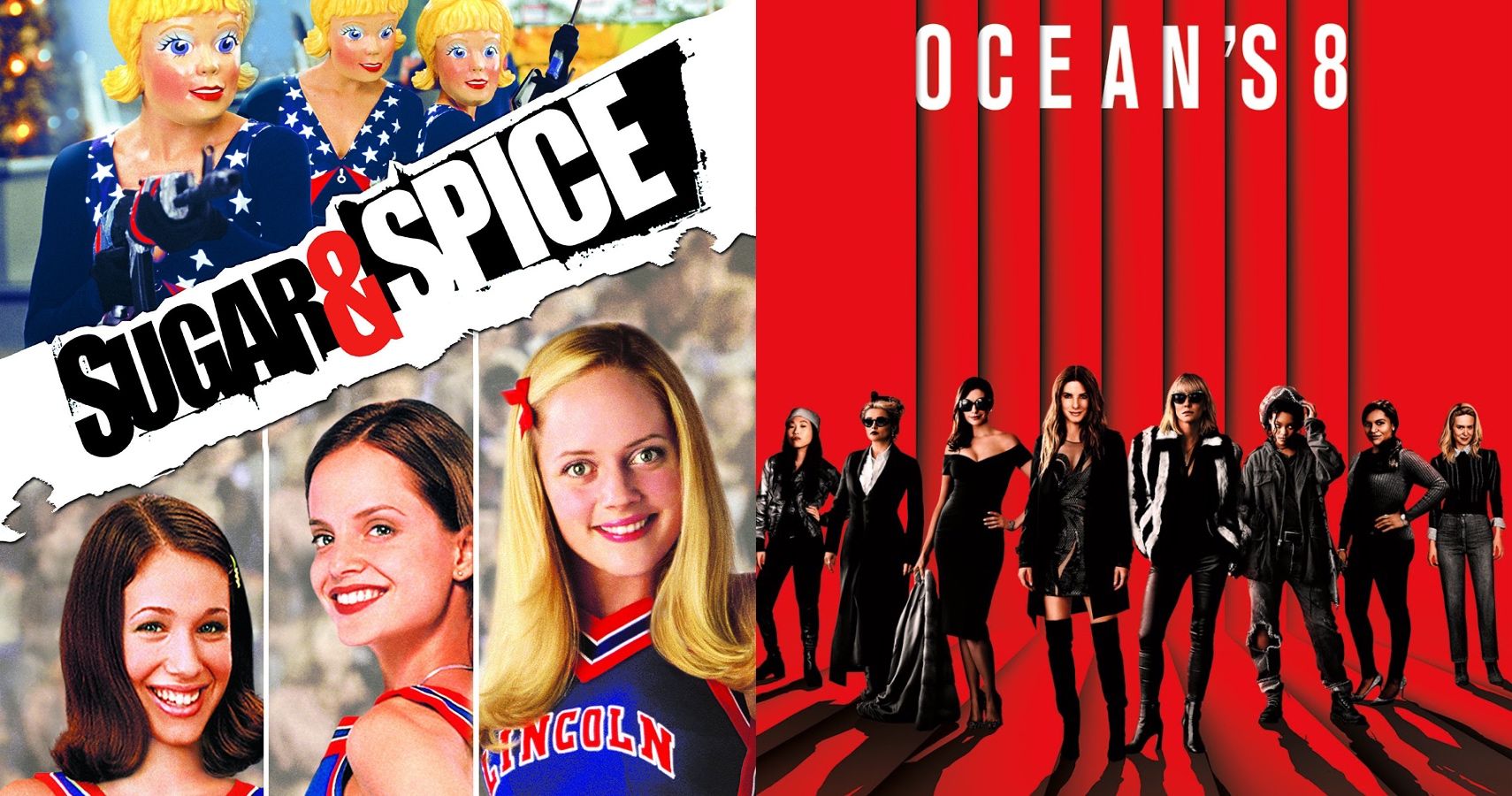 In this day and age in film and television, female empowerment has become more prevalent. Female lead shows and films like Like A Boss and Orange Is the New Black has caught the attention of audiences worldwide. The show Good Girls has been catching the attention of viewers since its premiere in 2018 on NBC, and, now that two out of the three seasons are available on Netflix, it's gained even more attention.
Three suburban Michigan mothers are finding it hard to make money to support themselves and their families. Life hasn't been fortunate with them, and they're fed up. They decide to take drastic measures and pull off a heist job, but it proves more than they bargained for. Female-led heist movies sound like the perfect movie night, and here's the top ten list of which ones to watch.
10 Spring Breakers (2012)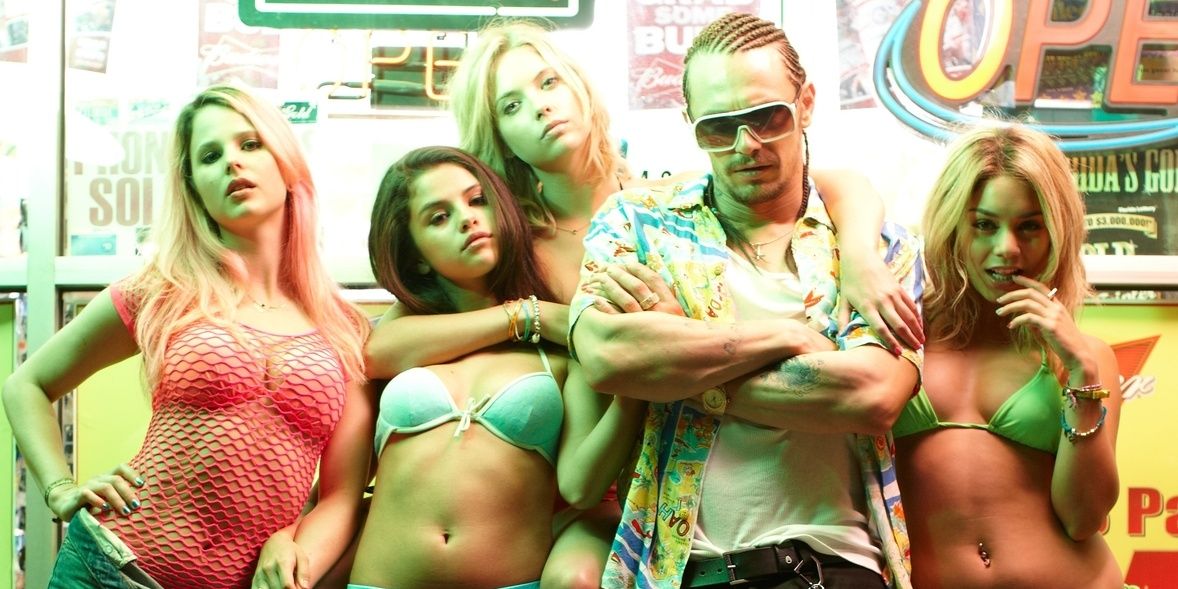 Spring Breakers premiered back in 2012 and had people intrigued by its cast and storyline. The film starred James Franco, Vanessa Hudgens, Selena Gomez, Ashley Benson, and Rachel Korine. Four teenage girls fall into violence, crime, and drugs while on spring break.
Brit (Benson), Candy (Hudgens) and Cotty (Korine) don't have enough money to attend spring break and do something drastic. They rob a restaurant while their friend Faith (Gomez) is at a youth group. While on spring break they meet a local drug dealer, Alien (Franco) and the girls start to get involved in a world of crime.
9 The Bling Ring (2013)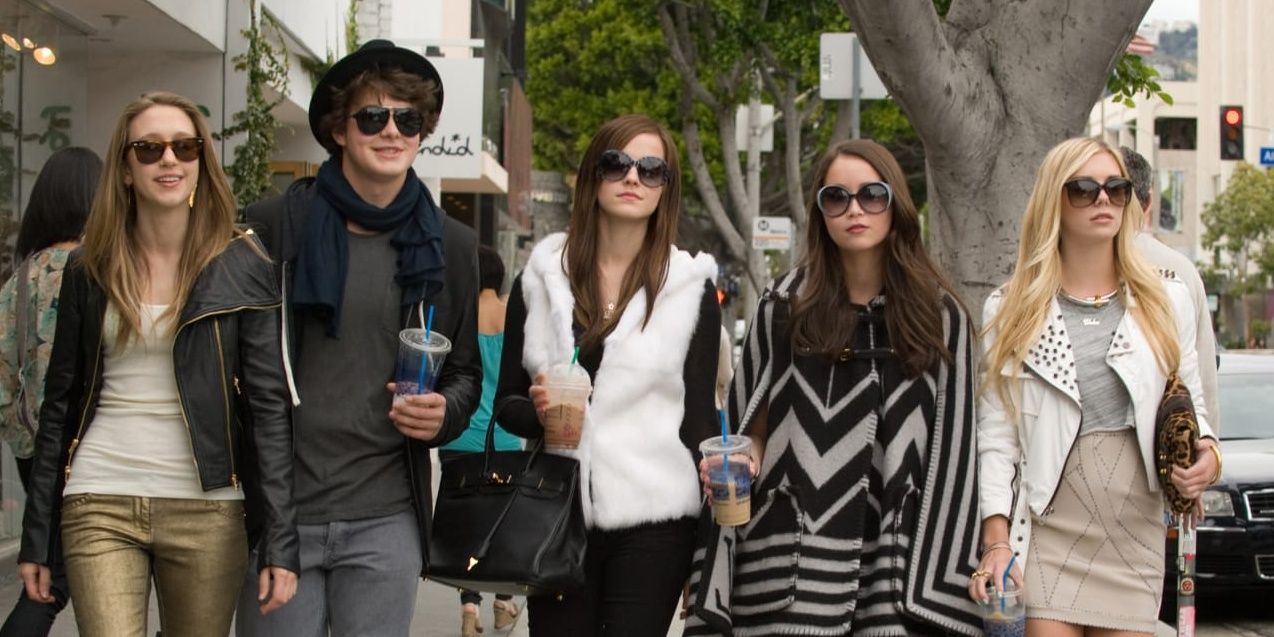 The Bling Ring was a satirical crime film starring Emma Watson, Katie Chang, Taissa Farmiga, Claire Julien and Israel Broussard. The storyline shows the harmful effects of posting your everyday life on social media. The film was based on a Vanity Fair article by Nancy Jo Sales describing the real-life gang by the same name. Five celebrity-obsessed teenagers use social media to track celebrities.
Using social media, they track whether or not the celebrity is out of town. They find their address and rob the homes of valuables. The film uses real-life names of celebrities such as Orlando Bloom, Paris Hilton, and Megan Fox as victims of the robberies.
8 Jackie Brown (1997)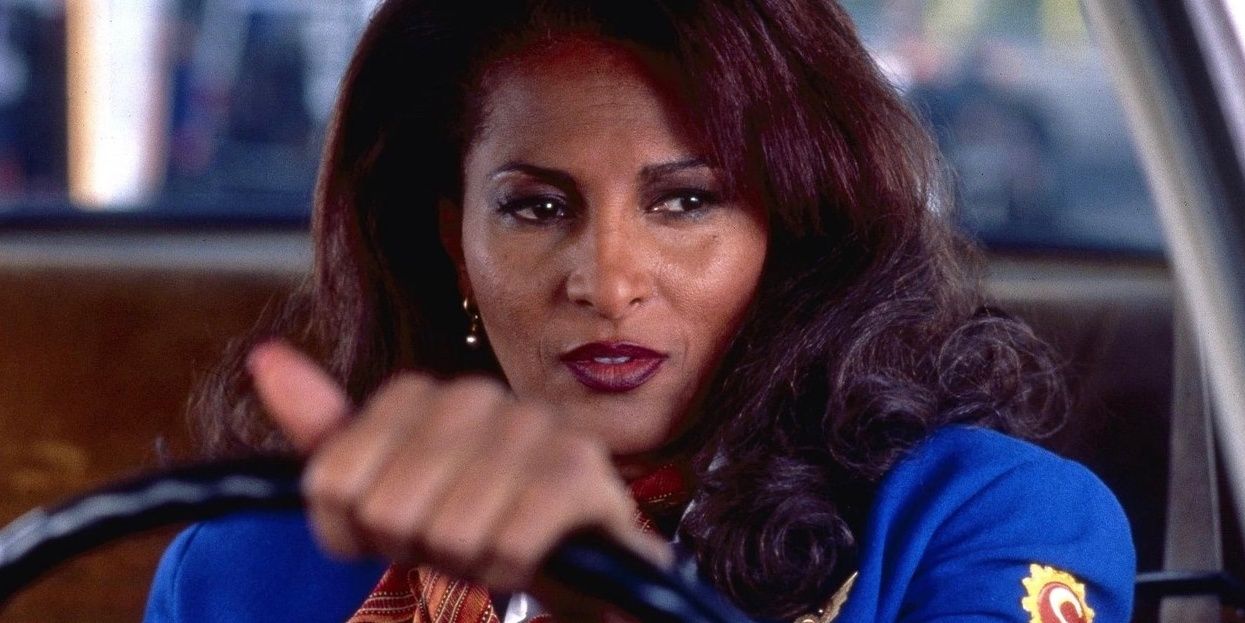 Jackie Brown is a cult classic to many. The film starred Pam Grier as the lead role with Quinten Tarrantino as its writer and director. This was the first time Tarrantino adapted the film from an already existing work; the novel Rum Punch. The film is a mix of crime and heist with Pam Grier's role caught in the crossfire.
Jacqueline 'Jackie" Brown is a flight attendant for a small Mexican airline. To make more money, she smuggles money into the United States for a Los Angeles gun runner named Ordell (Samuel L.Jackson). Things go wrong as a courier is arrested and becomes an informant to the police. Afraid that Jackie will become one as well, he goes after her, but things soon start to turn against Jackie.
7 Thelma & Louise (1991)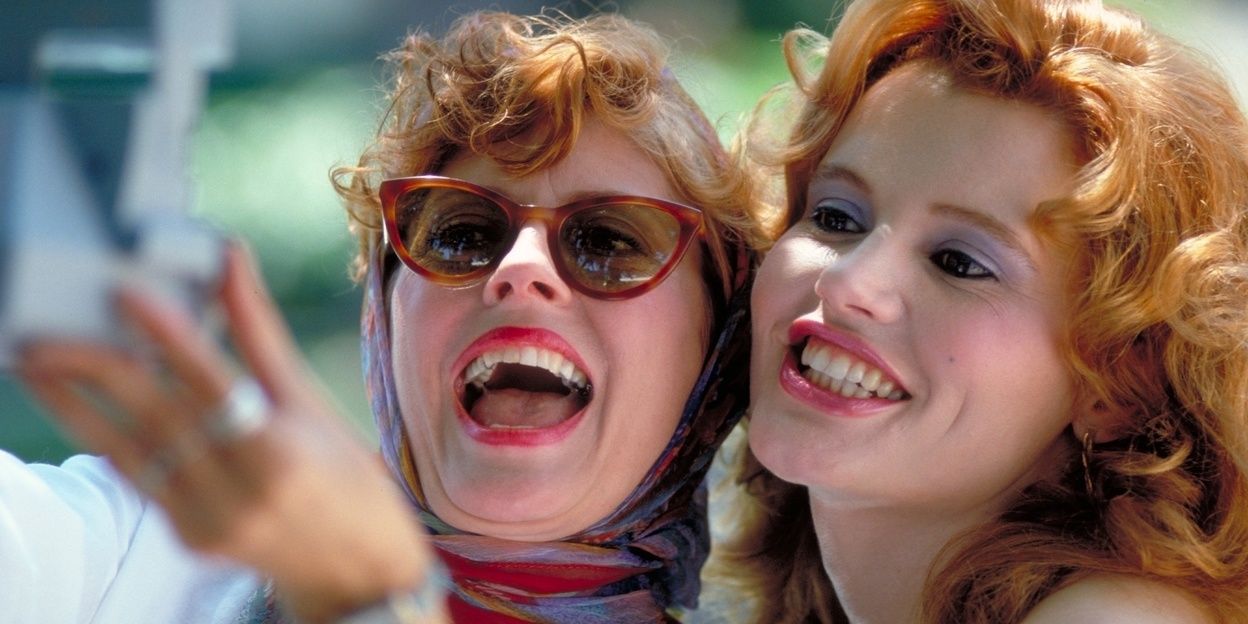 Thelma & Louise is a classic when it comes to film and is taught in multiple film classes. The 1991 film follows a pair of female friends on the run from the law. Thelma Dickinson (Geena Davis) is a bored and ditzy housewife while her best friend Louise Sawyer (Susan Sarandon) is a sharp tongue and fearless.
After drinking at a roadhouse bar, Thelma is almost raped, and things turn for the worst. Thelma and Louise know no one would believe their side of the story and flee. In a wild whirlwind adventure across the country, the two women are soon wanted for murder and armed robbery.
6 Set It Off (1996)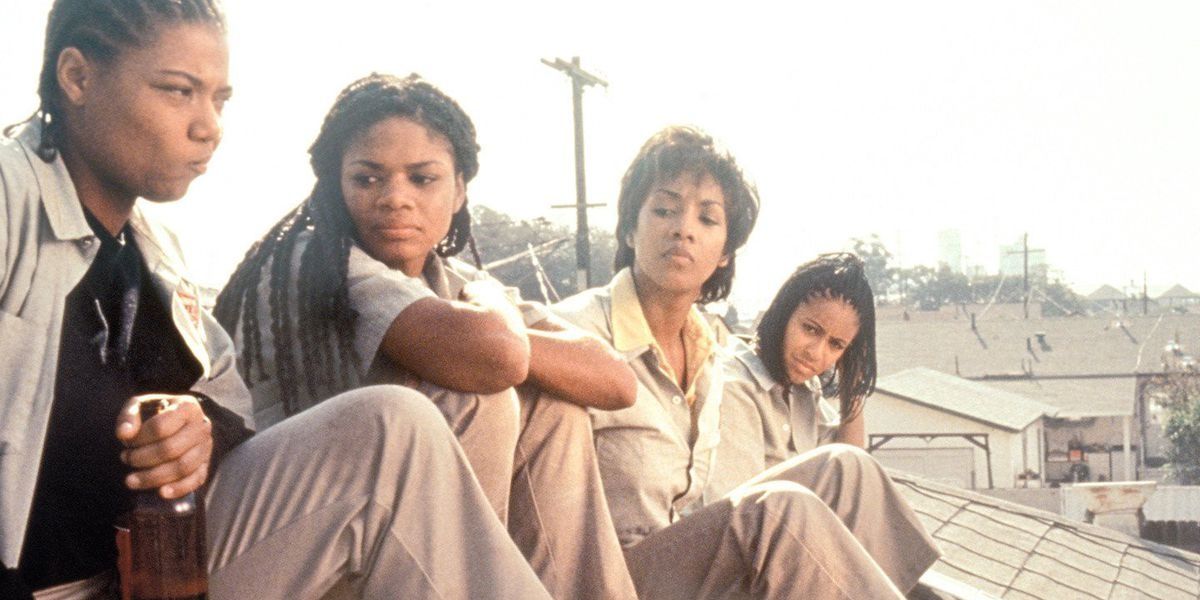 This crime action heist film is a must-see. Set It Off, starring Queen Latifah, Jada Pinkett Smith, Vivica A. Foxx, and Kimberly Elise took female heist movies to a new beginning. The film was a box office hit grossing over $41 million from its original nine million dollar budget.
After Frankie (Fox) is fired from her bank job, she joins her three friends Stony (Pinkett Smith), Cleo (Latifah), and T.T. (Elise) at a janitorial company. They have a radical idea of robbing a bank after being fed up with their low wages. After some strenuous circumstances, all four women agree to the plan. Their successful, but things don't always go as planned in their happily ever after.
5 A Fish Called Wanda (1988)
Jamie Lee Curtis takes the lead role in this comedy heist film, A Fish Called Wanda. The film also starred Kevin Kline as Otto West, Tom Georgeson as George Thomson, and Micahel Palin as Ken Pile. George and Ken are London-based gangsters who plan a jewelry heist. They contract the help of an American con artist, Wanda (Curtis) and weapons expert, Otto.
Their heist is a success, but Wanda has other plans and double-crosses the Londoners. Wanda sets in motion a bigger plan of events involving money, theft, and notorious crime. There is even a bit of a romance to cut through all the intense crime action.
4 Sugar & Spice (2001)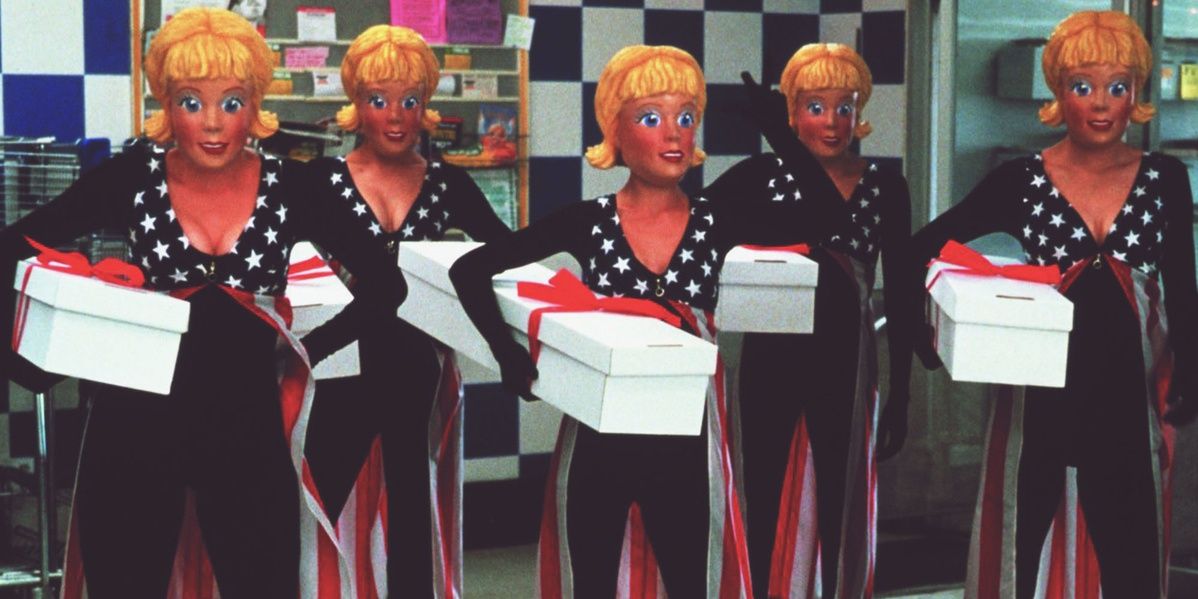 Sugar & Spice is the crime/heist version of the Bring It On films. This 2001 comedy film involves a group of high school cheerleaders who use their skills for robbery. Diane Weston (Marley Shelton) is the popular head cheerleader but gets pregnant by her quarterback boyfriend Jack Bartlett (James Marsden). They accept their responsibilities and try to make rent while still attending school.
Making ends meet isn't so easy. Diane and her four cheerleader friends hatch a plan to rob a bank. They get helpful tips from heist movies and visit someone in a state penitentiary. With the help of the outcast daughter of their arms dealer, they're ready for a heist. But will five high school cheerleaders get away with it?
3 Bandidas (2006)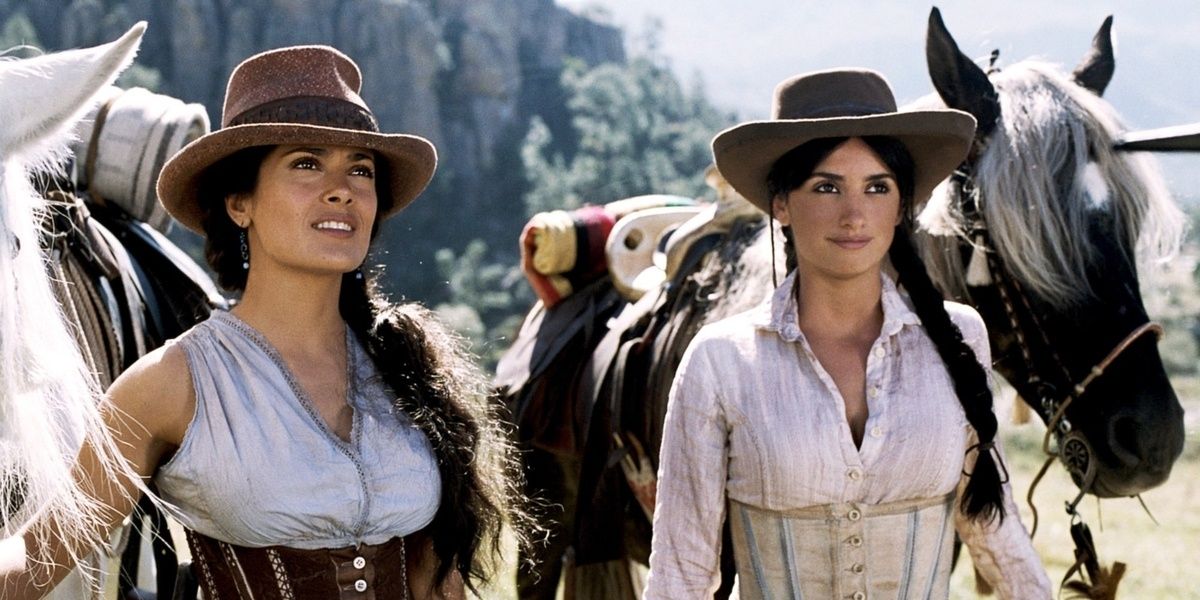 Bandidas became the first film co-starring Penelope Cruz and Salma Hayek as the lead roles. The Western action comedy film tells the story of two distinct women during the late 19th century in Mexico. Mariá Álvarez (Cruz) is a poor and uneducated woman who helps her father work on their farm. Her father is being forced off his land by an American land baron named Tyler Jackson (Dwight Yoakman).
On the other side of society, Sara Sandoval (Hayek) has lived a wealthy life and is privileged with attending the best schools abroad. Despite the wealth, her father also becomes threatened by Jackson. Both women band together to seek revenge by committing bank robberies and giving back what was stolen.
2 Mad Money (2008)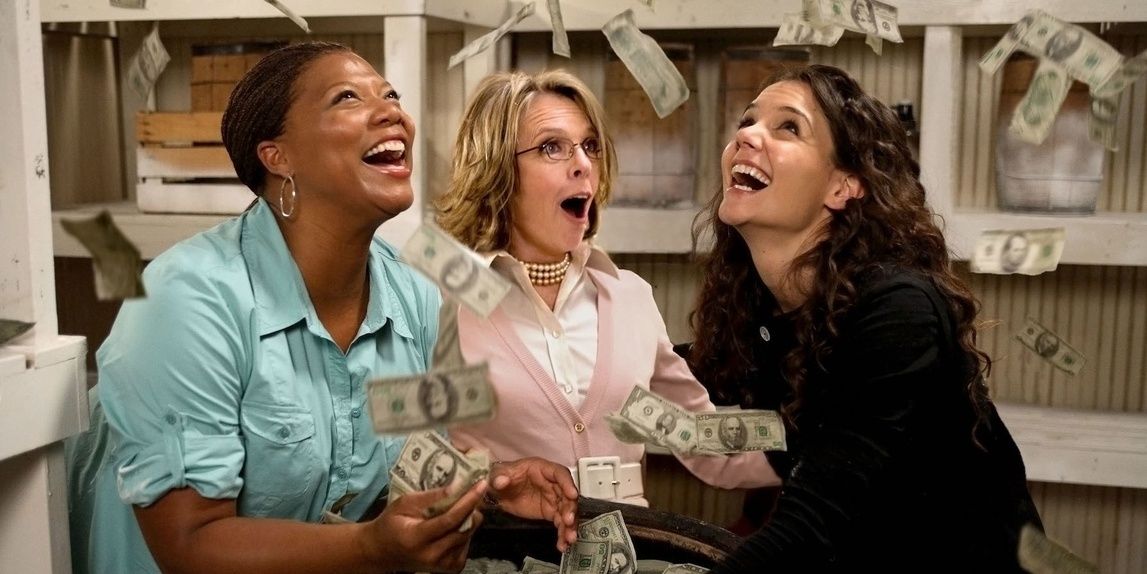 Mad Money isn't about the television program of the same name. The 2008 film is a comedy-crime film starring Queen Latifah, Diane Keaton, and Katie Holmes. Bridget Cardigan (Keaton) is your typical housewife who lives a good life in the suburbs. When her husband loses his job, their upper-middle-class life deflates. To help bring in money, Cardigan takes a job as a janitor at the Federal Reserve Bank of Kansas City.
She soon becomes tempted by the amount of money shredded that could be useful to get back to her old status. She enlists the help of Nina (Latifah), a dollar bill shredder, and Jackie (Holmes), a bill cart transporter. They try to devise and commit the ultimate heist of stealing worn-out dollar bills that are meant to be destroyed.
1 Ocean's Eight (2018)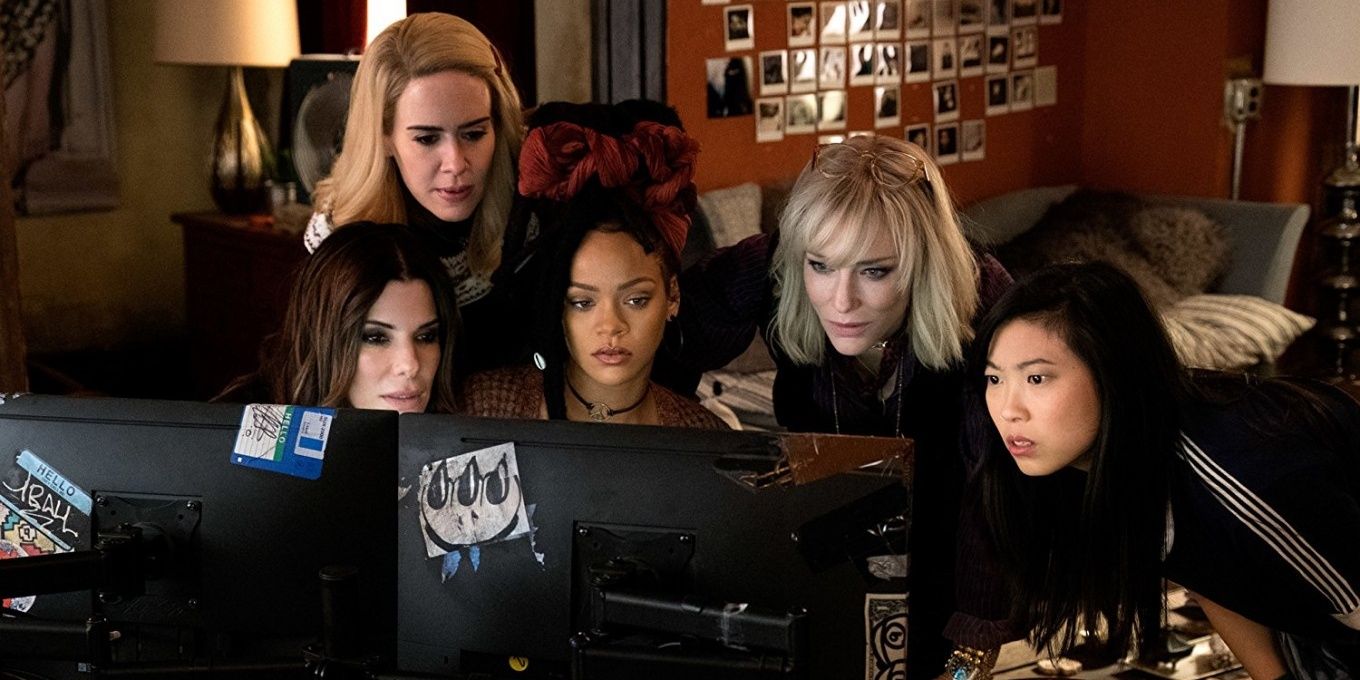 Everyone knows the famous Ocean's Eleven film and its following sequels starring an ensemble cast with George Clooney, Brad Pitt, and Matt Damon. In 2018, the film series got a spin-off/continuation. Ocean's Eight is an all-female heist crew starring Sandra Bullock, Cate Blanchett, Mindy Kaling, Sarah Paulson, Awkwafina, Rihanna and Helena Bonham Carter.
The film loosely ties back to the original films, but this is something else entirely. Debbie Ocean (Bullock) is recently released from jail and convinces her old partner to commit another heist. They pull together a group of women with extraordinary criminal talents to pull off the theft of a $150 million Cartier necklace. One rule of planning a heist is to always have a backup plan.
Link Source : https://screenrant.com/good-girls-best-female-heist-movies/