10 Terrifying Serial Killer Thrillers (That Have Nothing To Do With Hannibal Lecter)
The Silence of the Lambs may have started a popular serial killer movie franchise, but there are many other great thrillers about multiple murderers.
You Are Reading :10 Terrifying Serial Killer Thrillers (That Have Nothing To Do With Hannibal Lecter)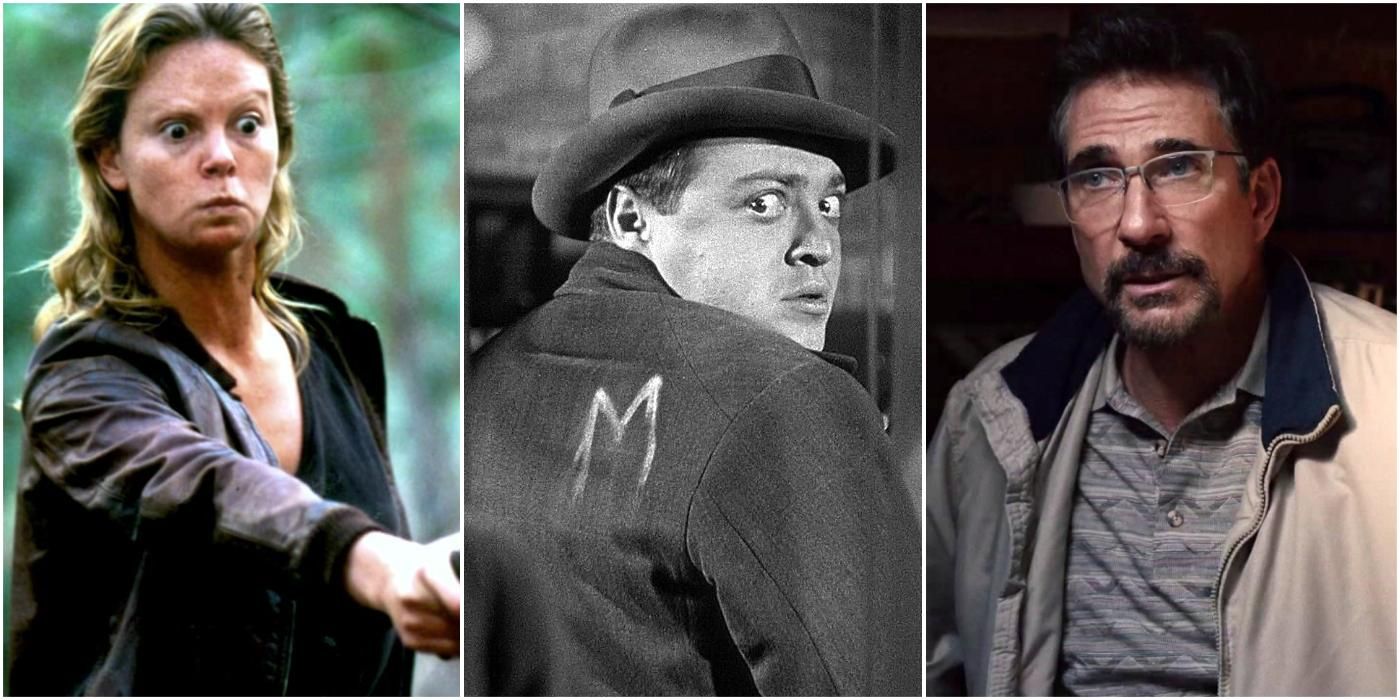 Thomas Harris' novels about the serial killer Dr. Hannibal Lecter have been adapted into some of the most influential horror-filled crime dramas of all time. From Silence of the Lambs to Red Dragon, these movies dive headfirst into what motivates people to hurt others — over and over again.
A myriad of homicidal thrillers exists outside the world of Dr. Lecter, Buffalo Bill, and Francis Dolarhyde. From biopics about real-life slayers to homicidal works of fiction, these movies prove directors have been fascinated with multiple murderers since the earliest days of filmmaking. The best, though, avoid glamorizing their subjects without sacrificing scares.
10 The Clovehitch Killer (2018)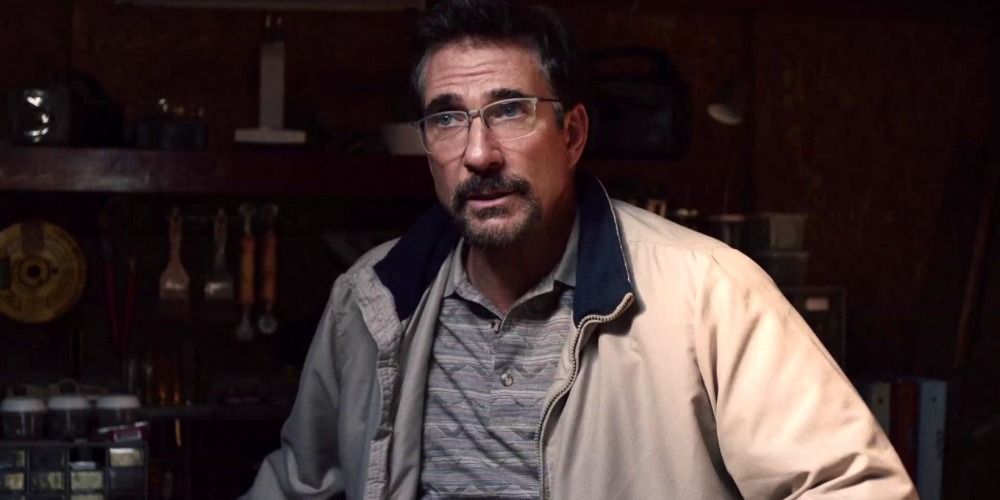 Loosely based on Denis Rader, the self-described BTK murderer from Kansas who was captured in 2005, The Clovehitch Killer hinges on compelling performances from Dylan McDermott and newcomer Charlie Plummer. McDermott plays Don Burnside, a religious family man who harbors a dark secret.
Plummer co-stars as Don's son Tyler, who begins to suspect his father is responsible for multiple unsolved murders around town. So-called American values are put on the chopping block as Tyler is forced to choose between justice and loyalty to his family.
9 The Killer Inside Me (2010)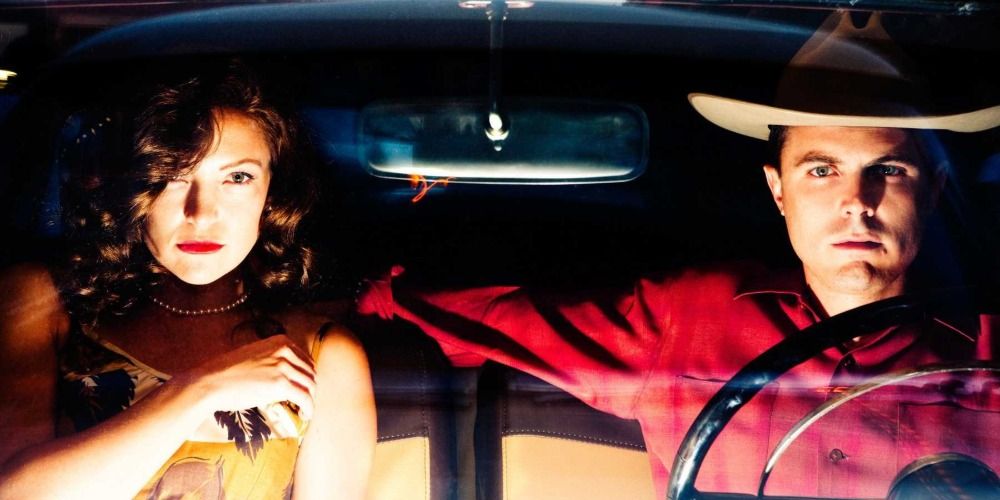 The Killer Inside Me is based on the disturbing noir novel by Jim Thompson. Casey Affleck plays a Texas Deputy Sheriff who uses his badge to enact heinous crimes and murders. Jessica Alba and Kate Hudson co-star.
Directed by Michael Winterbottom, the film was met with controversy upon release, namely for its scenes of brutal, unrelenting violence against women. Some critics justify the barbarity, seeing it as a potent way to dig deep into the misogynistic and toxic mind of Affleck's character Lou Ford, whose atrocious actions are safeguarded by society-at-large.
8 Monster (2004)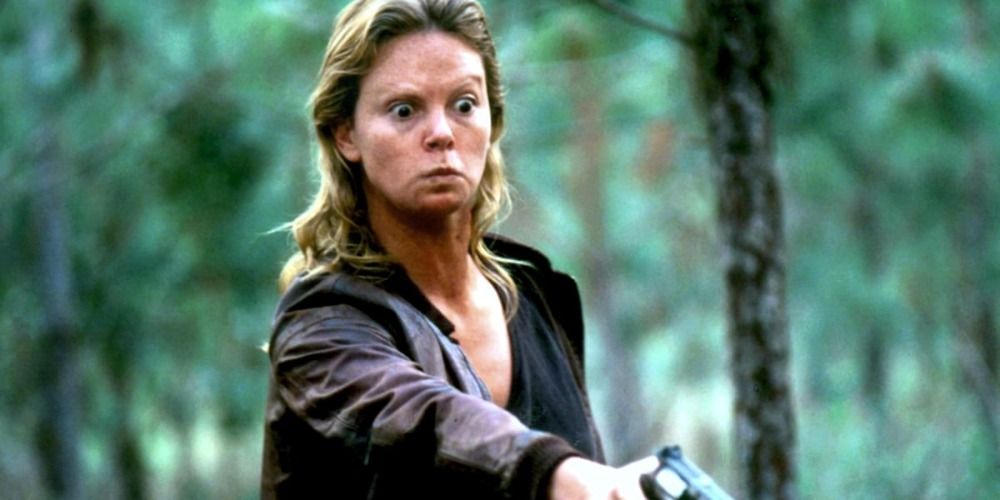 Charlize Theron won an Academy Award for her portrayal of Florida serial killer Aileen Wuornos. Wuornos, a sex worker, murdered many of her male clients between 1989 and 1990; she was executed for her crimes in 2002.
Theron's brilliant transformation into Wuornos is the centerpiece of the film. Monster portrays Wuornos as both a victim and a perpetrator, leaving it up to the audience to figure what brought this woman to kill without providing any easy answers.
7 Henry: Portrait Of A Serial Killer (1986)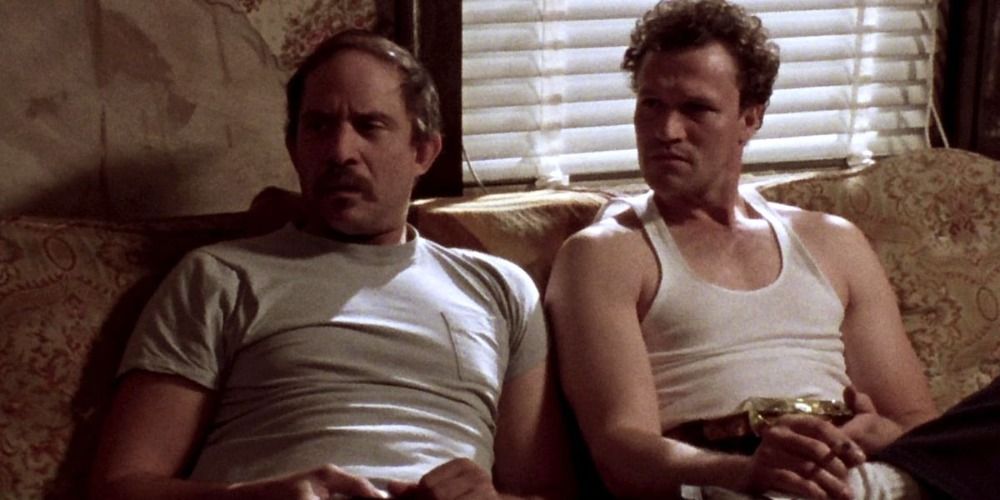 Deeply psychological and unsettling, Henry: Portrait of a Serial Killer is loosely the horrible acts committed by Henry Lee Lucas and Ottis Toole. Both men claim to have murdered dozens of people between the '60s and early '80s. Michael Rooker stars as Henry, while Tom Towles plays Toole.
Made with just $110,000, this independent feature received an X rating from the MPAA. Over the decades, the film maintains a cult following due to its gritty realism and disorienting performance from Rooker.
6 American Psycho (2000)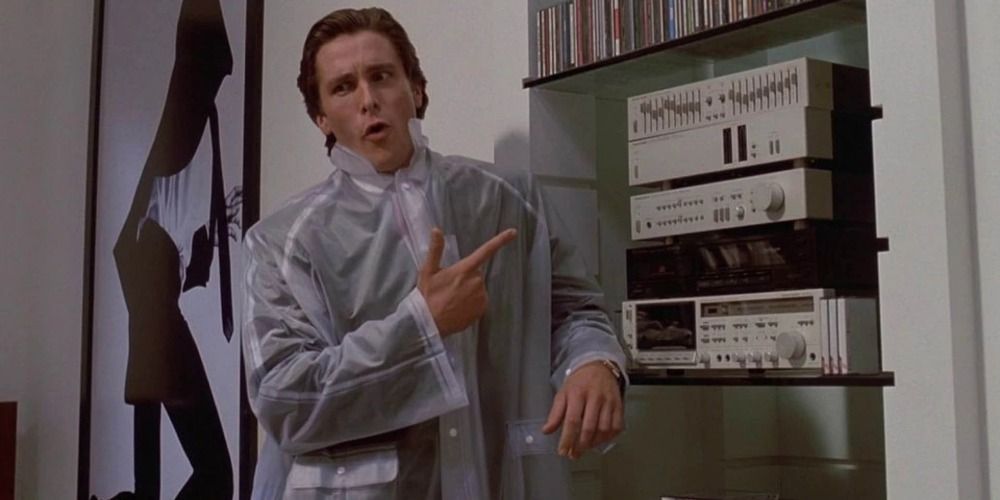 Satirical and provocative, Mary Harron's adaptation of Bret Easton Ellis's novel stars Christian Bale as Patrick Bateman, an unhinged investment banker in '80s New York City. Bateman's life of luxury and excess is met with a deep desire to harm those around him.
American Psycho explores the dehumanizing forces in modern society that make mass murder possible through a nostalgic lens for the decade of Ronald Reagan, cassette tapes, and nww Wave music. Bateman is the quintessential unreliable narrator, yet one with the money, power, and confidence to make any deranged dream a reality.
5 Memories Of Murder (2003)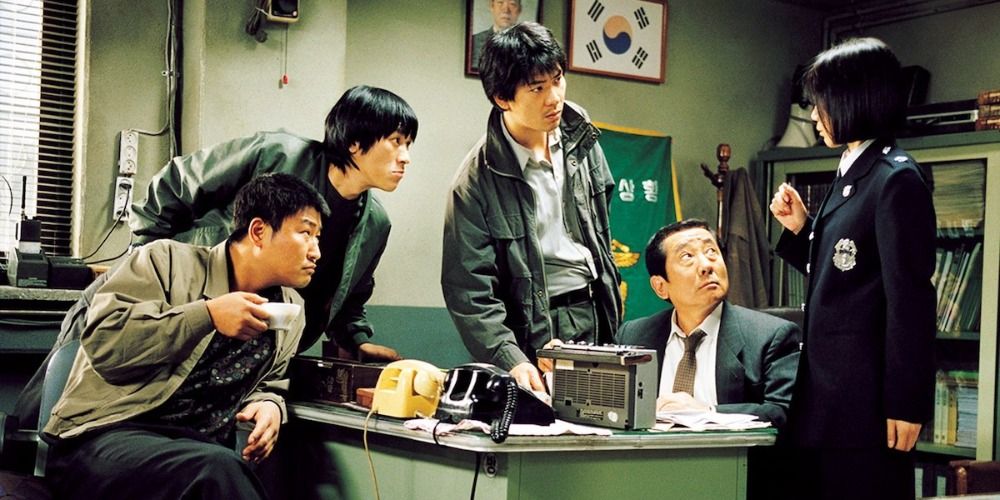 Long before he made Parasite, Korean director Bong Joon-ho weaved together this dastardly tale based on South Korea's first known serial killer. Bong's frequent collaborator Song Kang-ho stars as a detective on the hunt for a man assaulting women in the late '80s.
Memories of Murder brings together social satire, police procedurals, and persuasive acting in a way only Bong is capable of. It remains one of the best crime thrillers of all time, both in Korea and abroad.
4 Arsenic And Old Lace (1944)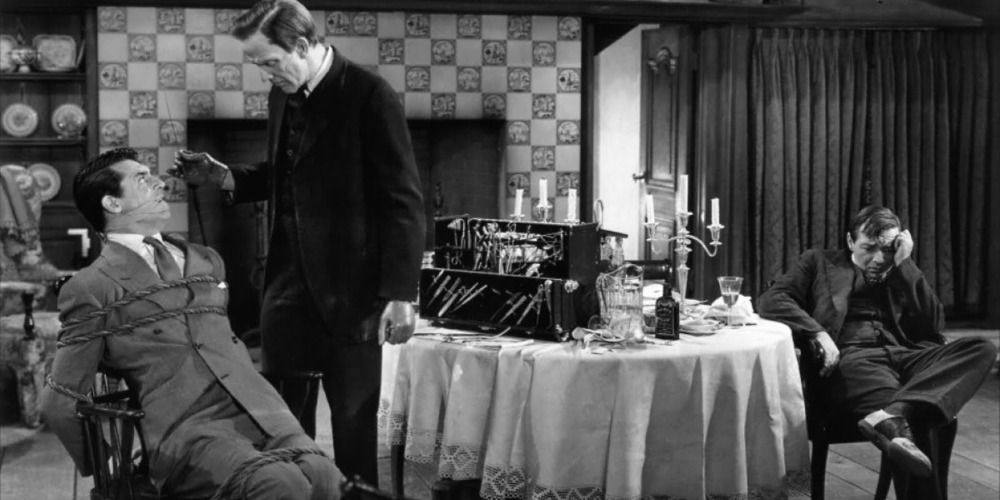 While tame by today's standards, Arsenic and Old Lace was an incendiary and challenging feature in its time. Cary Grant stars as Mortimer Brewster, a writer who discovers his aunts are serial killers.
Based on Joseph Kesselring's 1941 play on the same name, the movie combines dark comedy, macabre circumstances, and commentary about gender roles in entertaining ways. It may not bring the jump scares, but Arsenic and Old Lace takes viewers on a thrilling, theatrical ride.
3 Badlands (1973)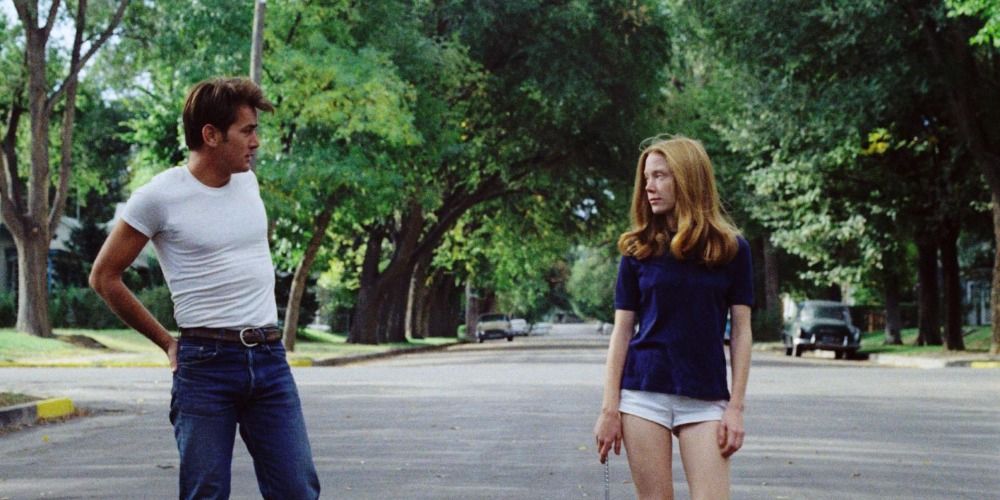 Following in the footsteps of Bonnie and Clyde, Charles Starkweather and his girlfriend Caril Ann Fugate ventured on a murder-filled crime spree through 1958 South Dakota, Montana, and Canada. Badlands is a loose, fictionalized retelling of this story, and it stars a young Martin Sheen and Sissy Spacek.
Terrence Malick's directorial debut, Badlands is a ferocious feature focused on two characters who turn to violence when the world around them feels too difficult to navigate. Set against the dramatic Dakota landscapes, the film contrasts the lyrical beauty of nature with humanity's proclivity for bloodshed.
2 M (1931)
Peter Lorre plays a wanted child murderer in Fritz Lang's German-language procedural masterpiece. As more and more children go missing in Berlin, the criminal underground and local citizens band together after the police are unable to apprehend the man responsible.
When Lorre's character Hans Beckert becomes the prime suspect, citizen detectives keep track of his movements by drawing an "M" for "murderer" on his back with chalk. Tense and groundbreaking, M's influence is evident in all the crime dramas that followed it.
1 The Night Of The Hunter (1955)
The only film directed by British actor Charles Laughton, The Night of the Hunter isn't a typical serial killer story. A dream-like, surrealistic movie, it stars Robert Mitchum as an opportunistic preacher who targets people for money.
Mitchum's character Reverend Harry Powell goes after a widow and her two children in the film, but the kids turn out to be more determined to live than Powell expected. Despite its artistic bend, The Night of the Hunter's characters and situations influenced many mainstream thrillers.
Link Source : https://screenrant.com/scariest-hollywood-serial-killer-movies-other-silence-lambs/