10 Things That Make No Sense About Curb Your Enthusiasm
Curb Your Enthusiasm earns it's laughs from absurdity, but what elements of the show just don't make sense, even in the wacky world of Larry David?
You Are Reading :10 Things That Make No Sense About Curb Your Enthusiasm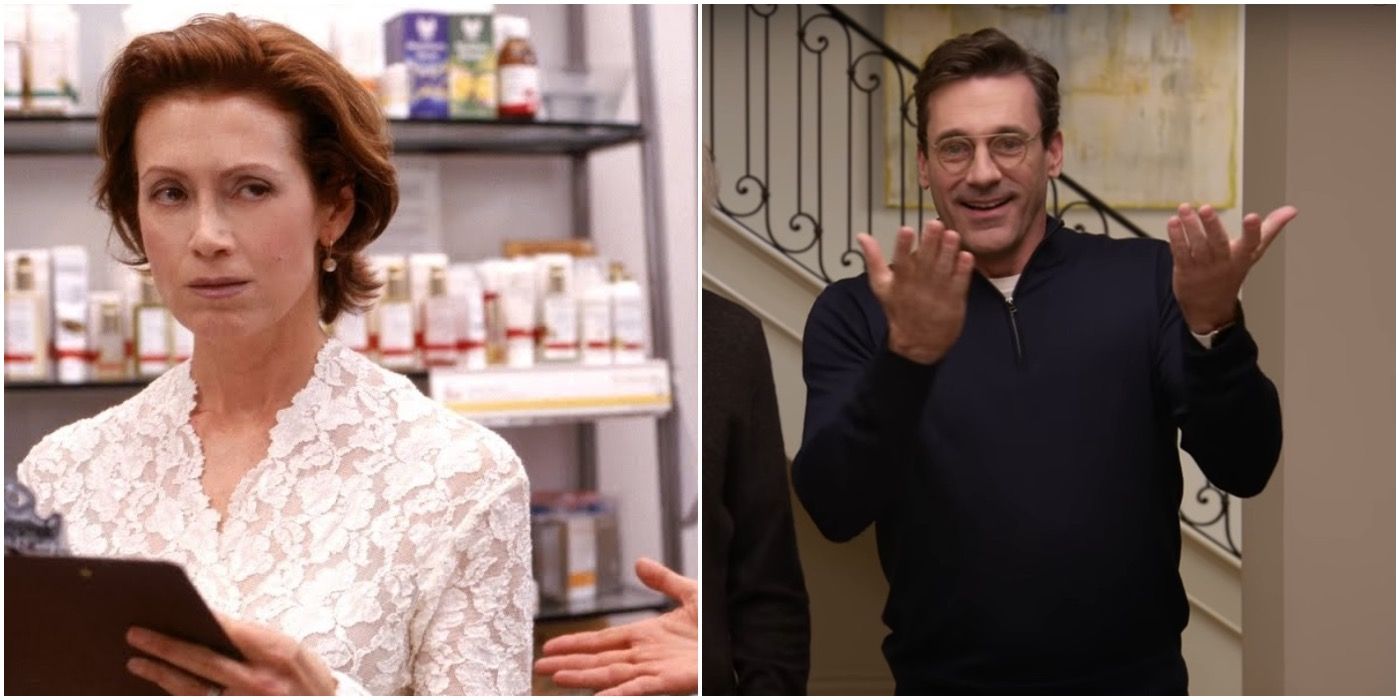 Curb Your Enthusiasm has been leading the way for smart comedies for the past 20 years, and it is one of the best TV shows of the 2000s. There are few other shows that can rival Curb's unapologetic humor, but even the best of shows aren't perfect.
With all of the characters double crossing each other and cheating on each other, there are undoubtedly going to be some plot holes and questionable character motives or developments along the way.
10 The Perfume Store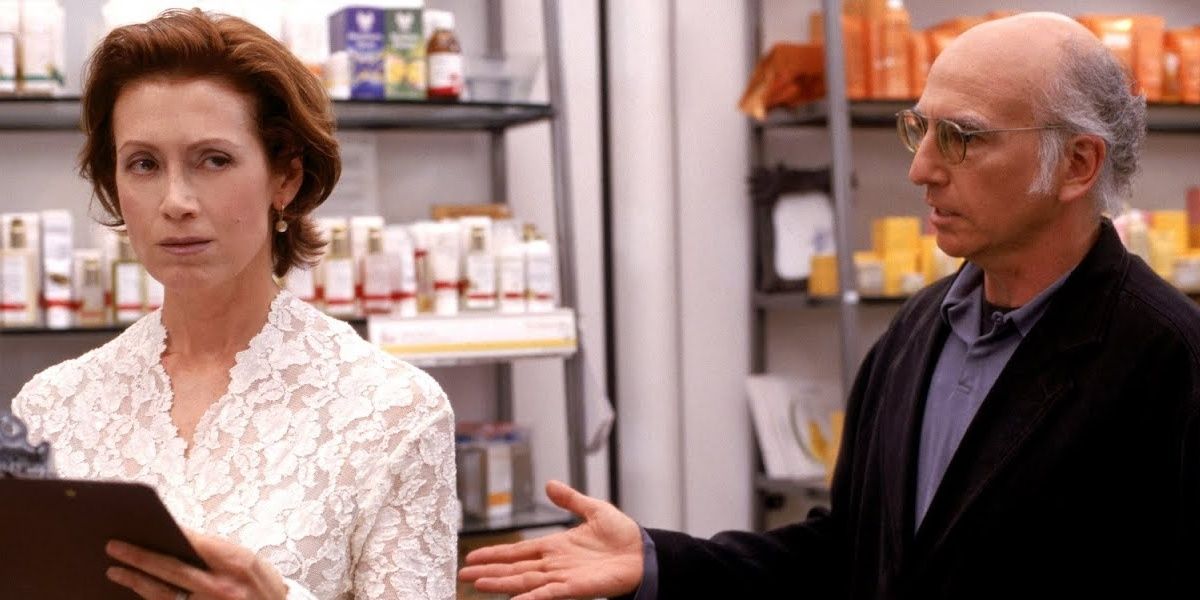 In season 3, Larry makes a whole ordeal out of making amends with Mindy, the perfume store owner and wife of his friend, after he didn't once talk to her during a meal.
After apologizing to her and giving her advice at the perfume store, all is forgiven, or most is forgiven at least. But in later episodes of the show, he desperately needs to pick up perfume, so he steals it from a roadside memorial instead of visiting Mindy.
9 Celebrity Cameos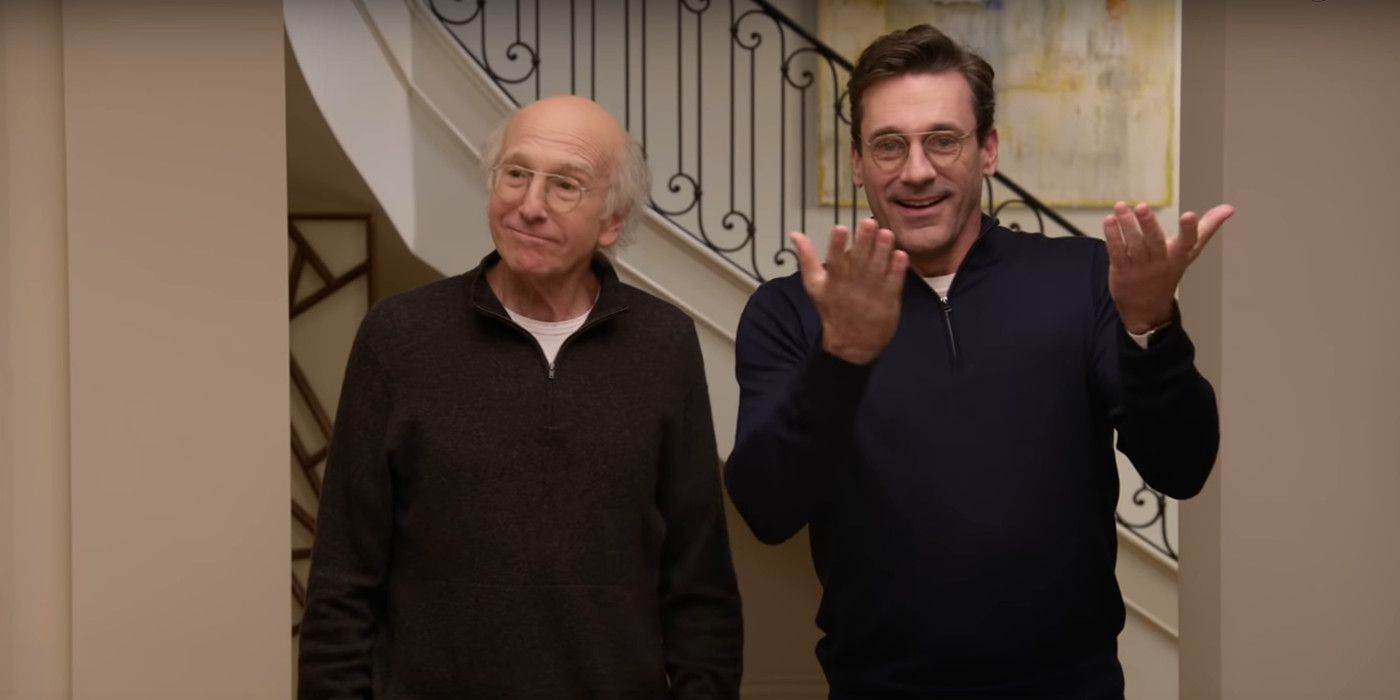 There are a shocking number of guest stars on the show, which has led to a lot of guest stars fans want to see return. But one of the most glaringly obvious issues with Curb is how there are so many guest appearances with famous actors and comedians playing themselves, but at the same time, there are other actors just as famous who are playing characters.
Though it was one of the things people liked about season 10, there was a guest appearance from Jon Hamm playing himself, but there was also a guest appearance from Timothy Olyphant who played a fictional groom, Mickey.
8 Larry and Leon's Relationship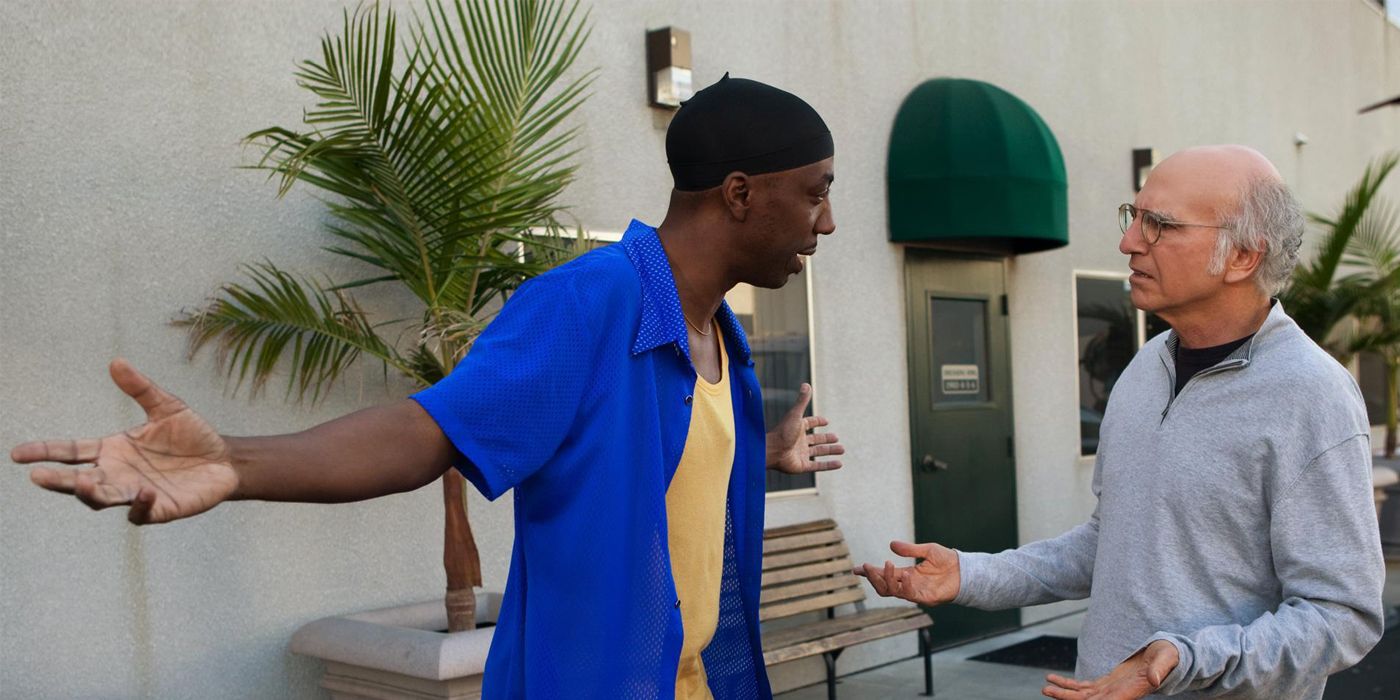 Though Leon has helped Larry become a lot more street smart which really helped Larry evolve, their relationship has become more than a little strange and has been left unexplained.
When Larry took Leon and his family in to his home after they were displaced by a hurricane, the whole family moved on except for Leon, who has now been Larry's housemate for 13 years.
7 Suzie's Hatred For Larry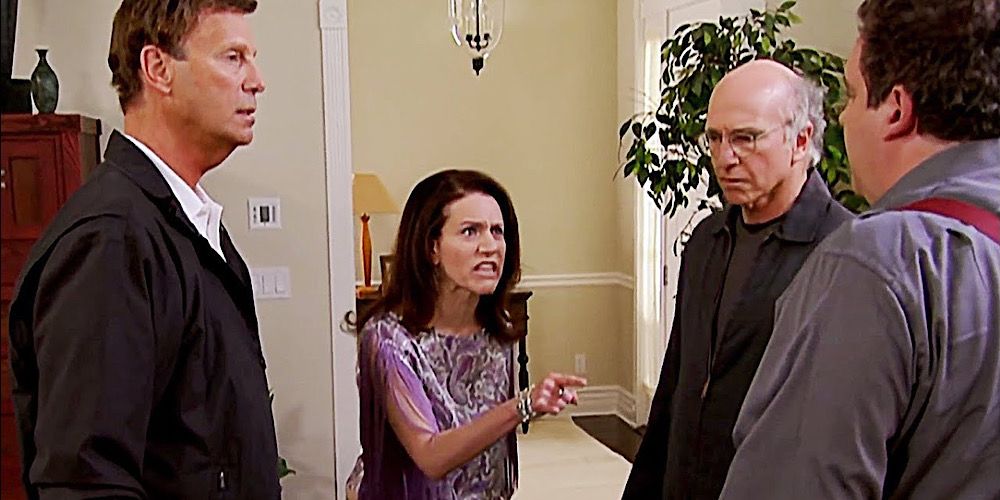 There's no denying that Suzie is short-tempered and has a chip on her shoulder, but there's one person she hates in the world above anybody else, and that's Larry.
Despite being Jeff's best friend and not being half as deceitful as him, Larry suffers the wrath of Suzie way more often than he should. The two apparently go way back, since they lived in New York at the same time, but her hatred for him doesn't make any sense based on their on-screen relationship.
6 Jeff and Suzie Still Being Together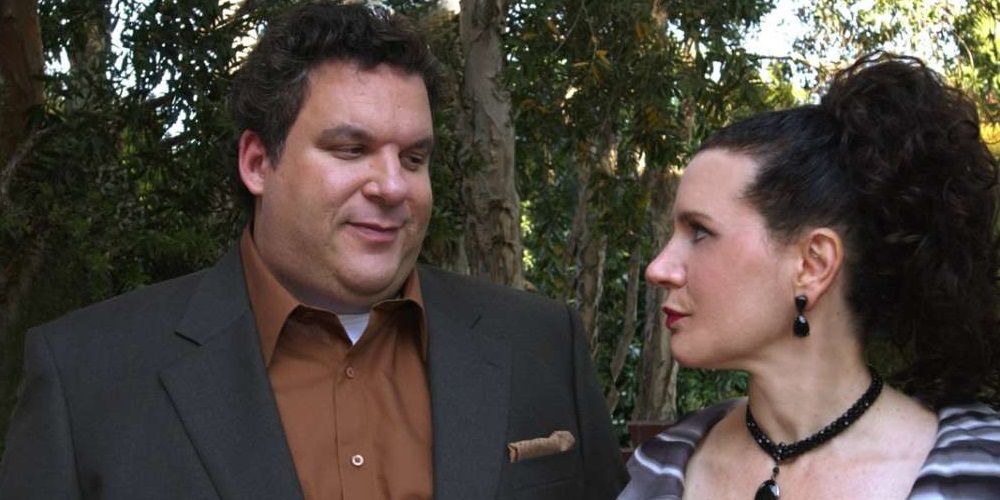 Jeff and Suzie have outlasted not just Larry and Cheryl, but even Ted Danson and Mary Steenburgen too. Suzie puts up with Jeff's relentless affairs from one season to the next, while Jeff puts up with the constant stream of abuse that is hurled his way in every living moment of his home life.
They have come close to divorce several times, including most recently when Jeff briefly lived with Larry in season 10, but despite the relationship being abusive on both ends, the couple remain an item.
5 Larry and Jeff's Restaurant
In one of the very few successes that Larry has ever had on the show, Larry and Jeff opened a restaurant at the end of season three, which was one of his highest moments in the series.
As the restaurant had so many problems, including a chef with Tourettes, it seemed like it was destined to fail, but guests loved it. However, the restaurant hasn't been mentioned since, and if it remained as successful as the opening night, why do Larry and Jeff never visit it being co-owners?
4 How Jeff Makes His Money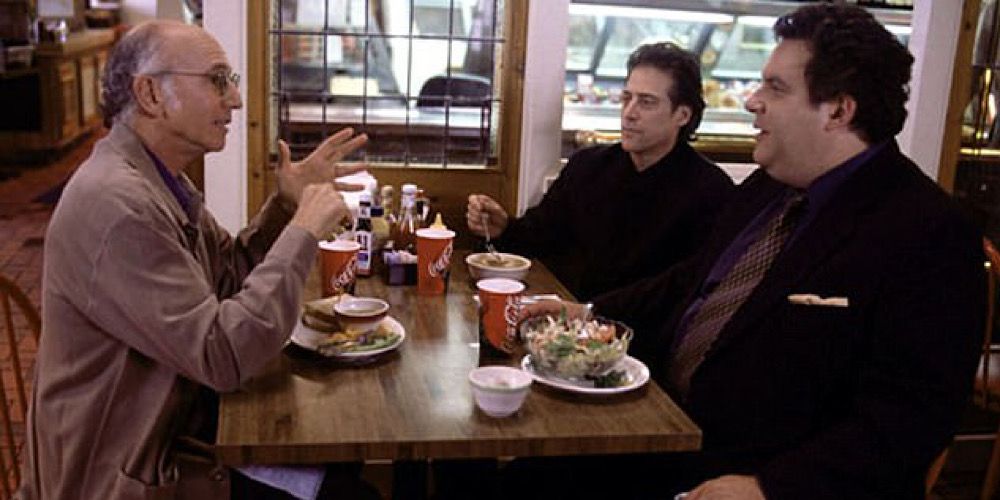 Considering Jeff is a high profile celebrity manager, he has a lot of time on his hands. He never does any work, as he's always seen fine dining, golfing, or hanging out with Larry.
He also has very few clients who also do very little work, as Richard Lewis spends most of his time golfing and Larry is too busy opening up spite stores to ever make any money. So where all of Jeff's money that affords him and Suzie so many houses through the years comes from is anybody's guess.
3 Always Moving Houses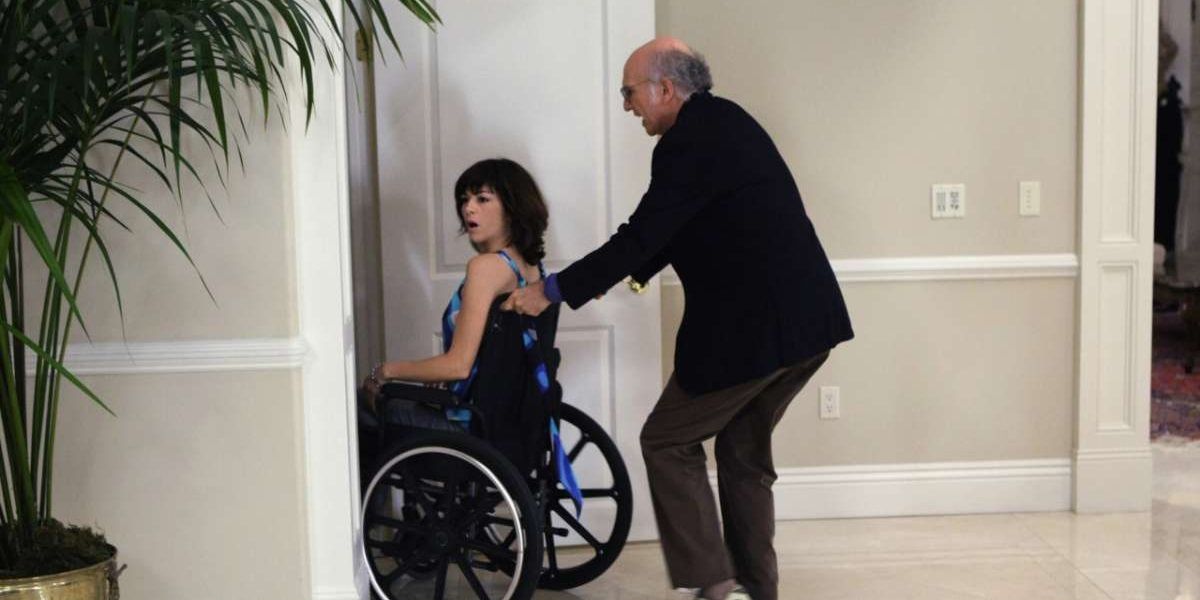 In almost every season, either Larry of Jeff lives in a new house. The real life Larry David has explained that the reason this happens is for production reasons, as the neighbors complain about the noise when the cast and crew are shooting, so they have to find a new place to shoot every season.
But in the series, the new houses are rarely ever mentioned and it's enormously unlikely that one person in their 70s moves house every year.
2 The Absence Of The Blacks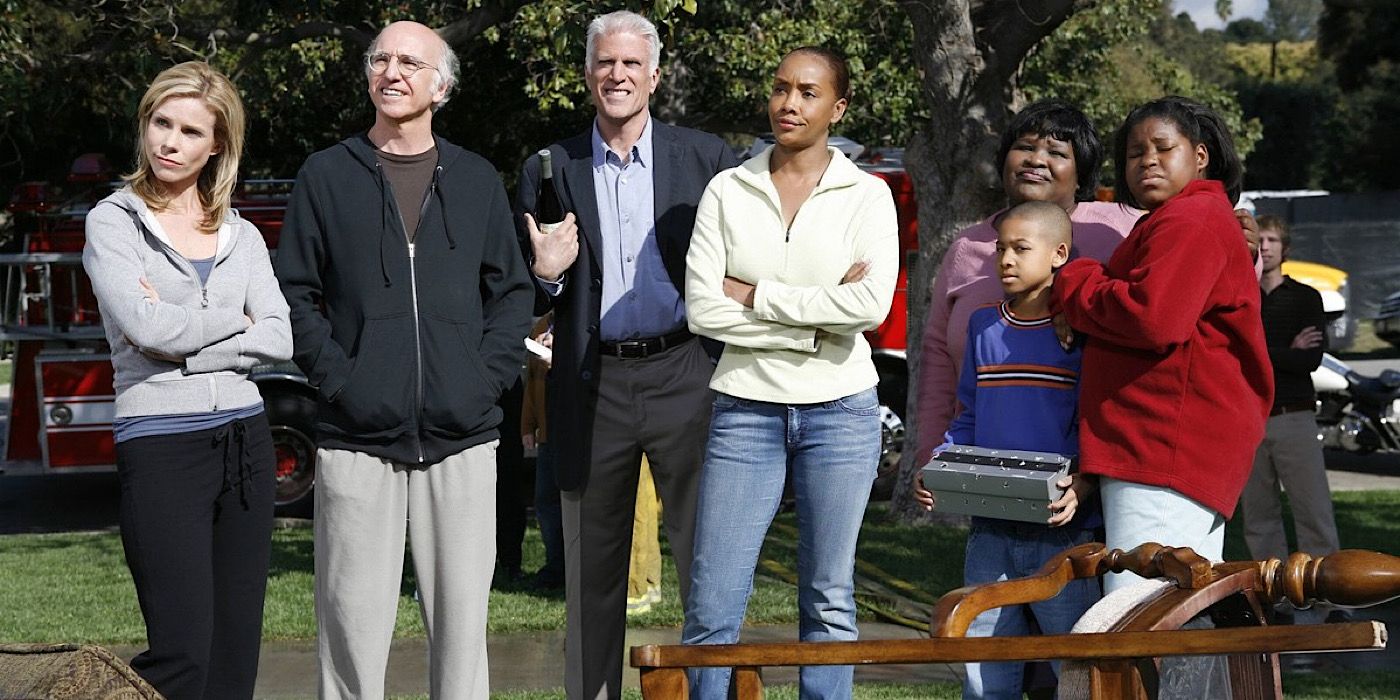 The Black family's introduction marked one of the best season premieres of the show, but when they left at the end of the season on bad terms with Larry after they overheard him use the N word, they have never been seen since (except for when Loretta and Larry briefly dated).
This wouldn't usually be cause for alarm, but as they are related to Leon, and Leon such an important part of the series at this point, it doesn't make any sense that they haven't been heard from.
1 How Everyone Is Still Friends
It seems like the only reason the characters of Curb are only friends because they don't have anybody else. Cheryl starts dating Ted, one of Larry's best friends, then Larry tries it on with Ted's ex-wife, and of course, Suzie and Jeff are constantly cheating on each other.
They all keep secrets from each other and speak behind each other's back. There's no reason any of these people should be friends.
Link Source : https://screenrant.com/plot-holes-confusing-make-no-sense-curb-your-enthusiasm-larry-david/