10 Things We Didn't Know About Modern Family
After 11 seasons of Modern Family, fans might think that they know everything about the hit series. Here are some facts about Modern Family.
You Are Reading :10 Things We Didn't Know About Modern Family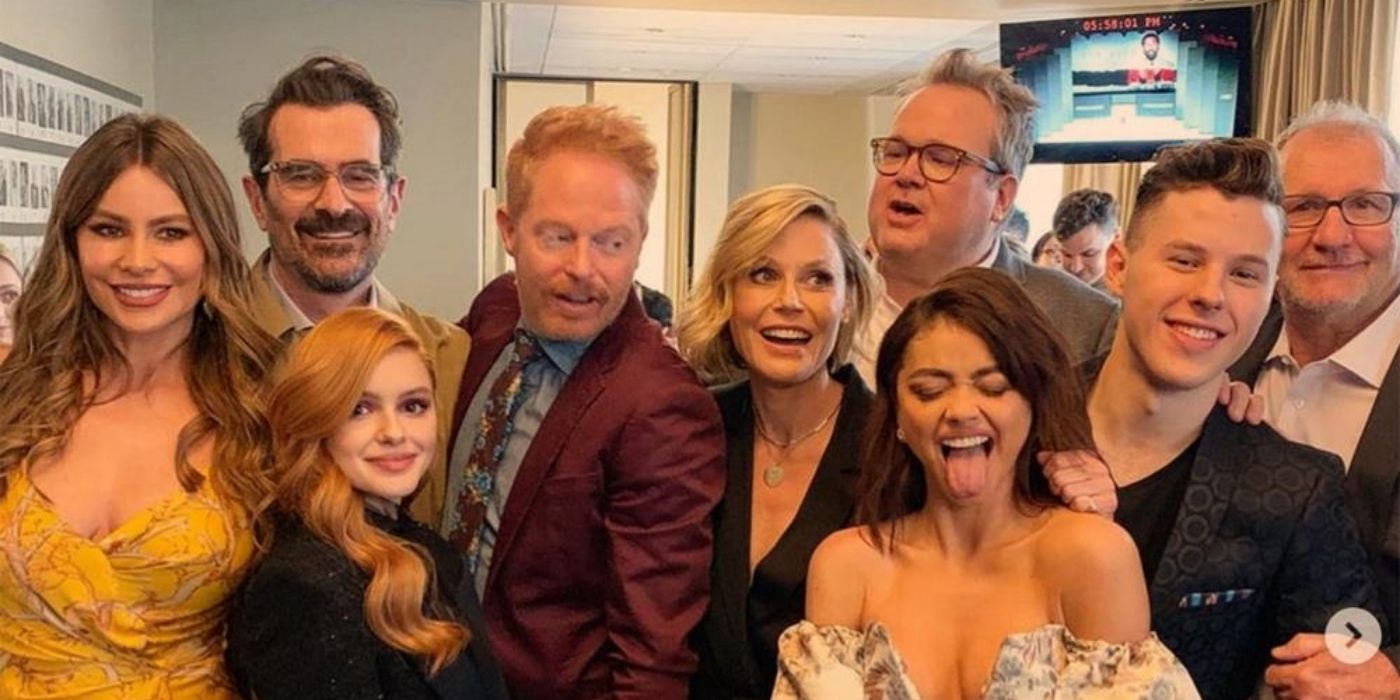 After 11 seasons of watching the Dunphys, Delgado-Pritchetts, and Tucker-Pritchetts on Modern Family, fans have gotten to know the cast like the back of their hands. The show has made stars like Sofia Vergara some of the richest in television history. However, there are more monumental moments from the series that fans don't know about.
The cast may have become a miniature modern family themselves, but it could have been drastically different if other chosen actors didn't turn down roles. To find out 10 things some fans don't know about the makings of the show, take a look below!
10 Matt LeBlanc Could Have Been Phil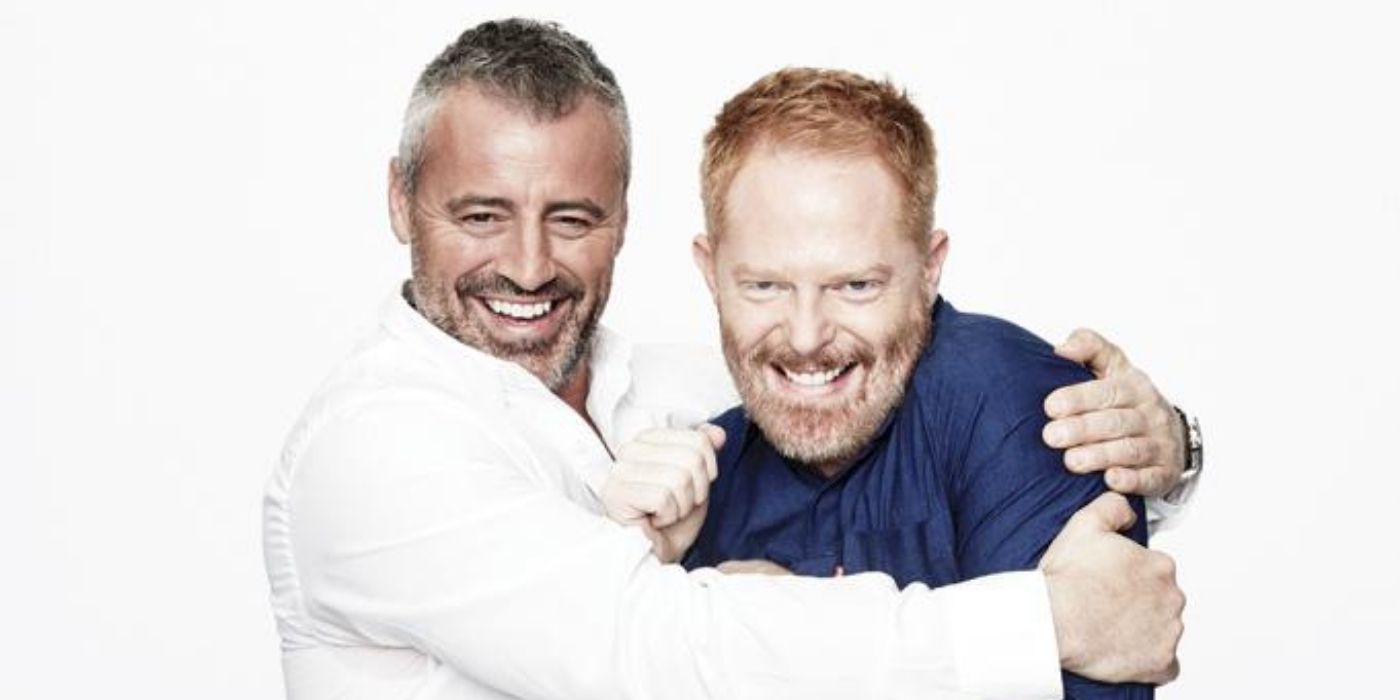 It's hard to imagine anyone other than Ty Burrell playing Phil Dunphy, and he played the character perfectly. Phil was both whimsically goofy and loving. He loved being a realtor by day and dad by night, and he loved his wife Claire more times than she deserved.
Burrell won multiple awards for his role as Phil Dunphy, but he was almost passed on for Friends actor, Matt LeBlanc. "I remember reading [the script] thinking 'this is a really good script' but I'm not the guy for this," he told USA Today. He knew what potential the show had and thought someone else could carry the character better than he could.
9 And Craig T. Nelson Was Lined Up To Be Jay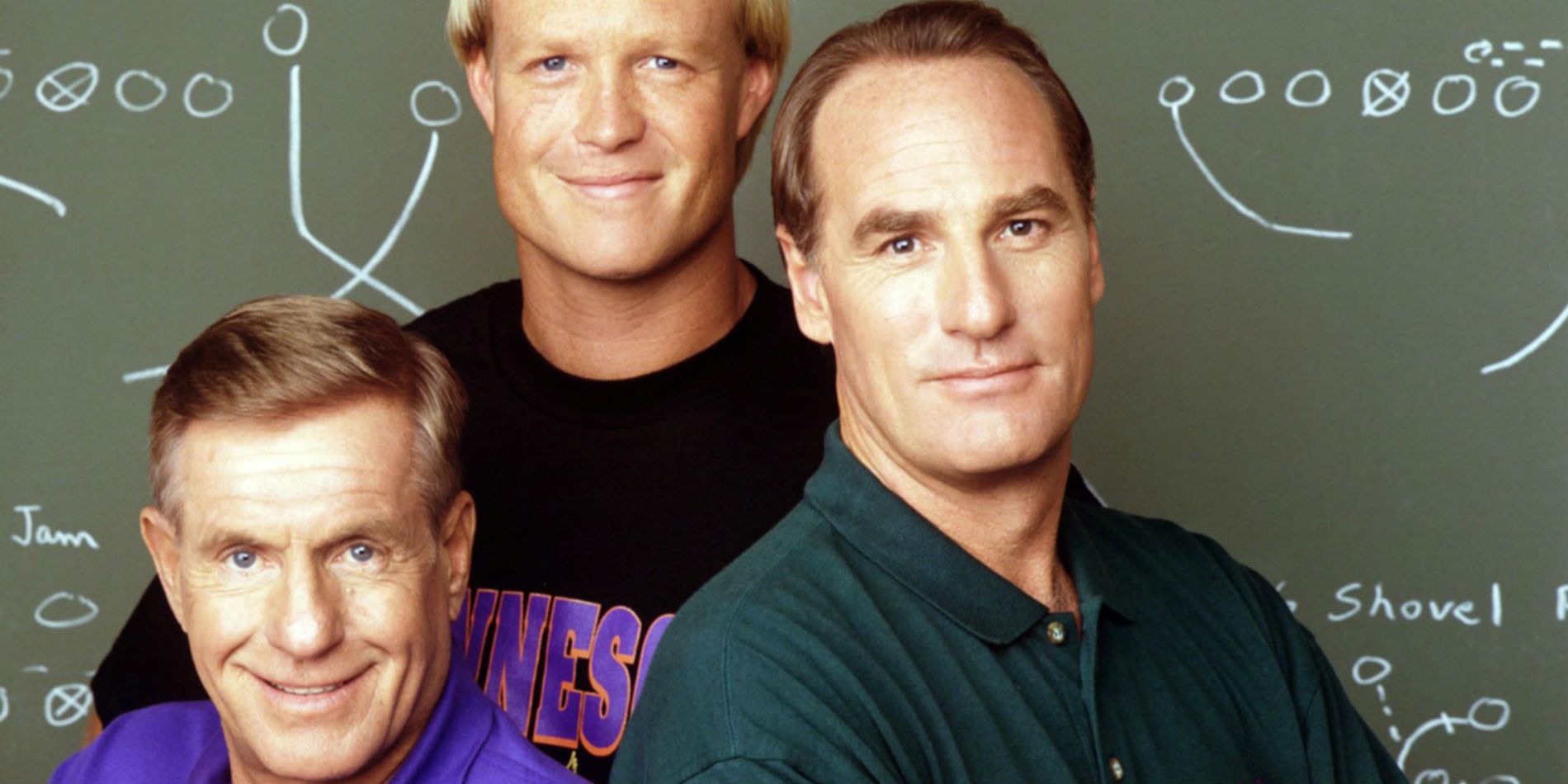 Just as it was with Ty Burrell as Phil Dunphy, it's hard to imagine anyone else in the role of Jay besides the legendary Ed O'Neil. According to The Daily Mail, actor Craig T. Nelson was almost cast as Jay Pritchett!
According to Nelson, he "really liked" the script, but his decision came down to money. He felt he deserved more after being in Hollywood for as long as he has and didn't want to be "disrespected."
8 Jay Was Written After Jesse Tyler Ferguson's Dad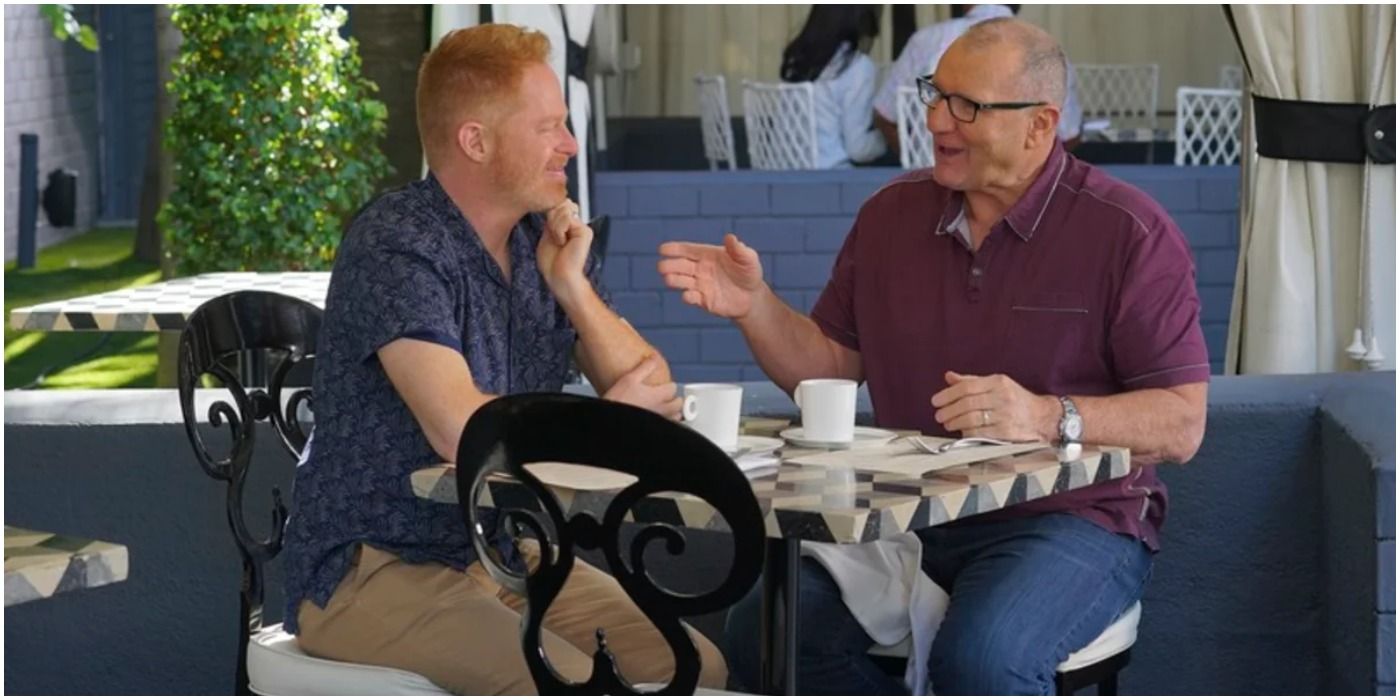 Jesse Tyler Ferguson plays everyone's favorite lawyer, Mitchell Pritchett. At the beginning of the series, Mitchell and his dad butted heads a lot more than they did at the end. It wasn't that Jay was in denial that his son was gay, but it was hard for him to be vocal about it.
In reality, Ferguson said that the relationship between Mitch and Jay was mirrored after his own relationship with his father. He told Out, "My dad is very supportive of me, but it's not the easiest thing for him to have a gay son." He continued saying that Jay's response is "another very true voice and a very genuine response" for anyone with a gay child.
7 Cam & Mitch Broke A Record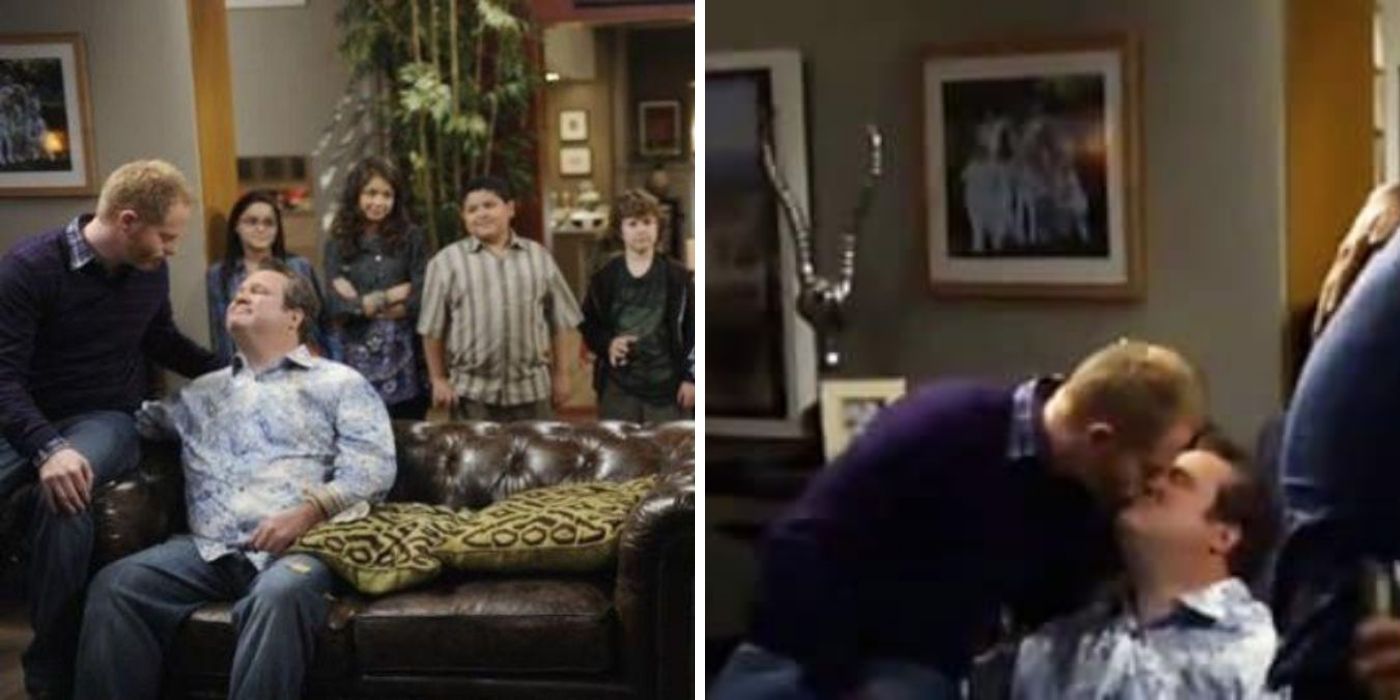 As in love as Mitch and Cameron were, fans never saw them kiss. They were in a longtime relationship, owned a home together, were raising a baby girl together, and yet we never saw them intimate. Claire and Phil and Jay and Gloria were constantly showing affection and saying flirtatious things but it wasn't the same for the only gay couple on the show.
Fans demanded Mitch and Cam to finally kiss on screen and even created a petition. Finally, by the end of the second season, Mitch and Cam locked lips in the background and became the first time on primetime television that a gay couple kissed on screen.
6 Sofia Vergara Thought Ed O'Neil Spoke Spanish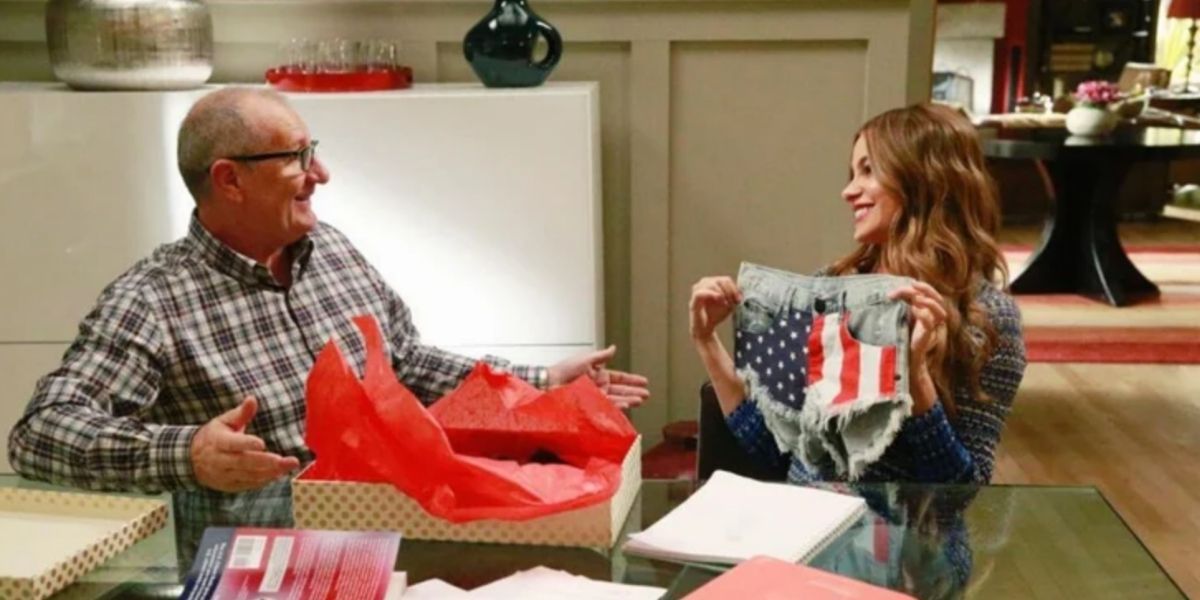 While growing up in Columbia, Sofia Vergara grew up watching Married …With Children, starring her soon-to-be on-screen husband, Ed O'Neil. While watching the English television show in Columbia, the show had a Spanish speaking voiceover for Ed's character.
She told Entertainment Weekly that she though Ed's voice was going to sound like Antonio Banderas, but when she met him, she realized he was just the man doing the voiceover for the show!
5 Stella Was Played By Two Dogs!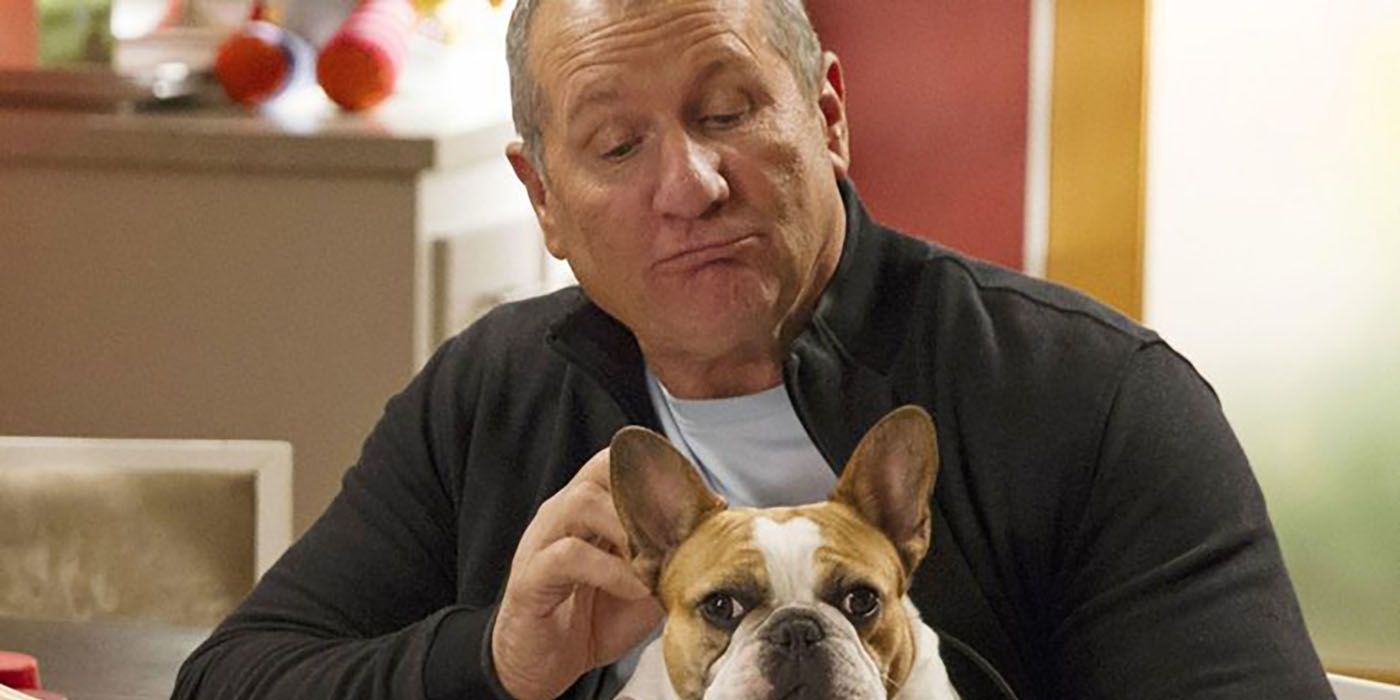 Stella was an unexpected member of the Delgado-Pritchett family. Gloria ended up taking in the dog after one of her plans went wrong. Jay, on the other hand, didn't want the dog and tried to get rid of her. But after looking at her face for far too long, Jay ended up making her a permanent member of the family.
As it turns out, Stella was actually played by two dogs! In seasons two through three, Stella was played by Brigitte. But for whatever reason, the company that hired Brigitte for the show dropped her as a client, which forced Modern Family to find another dog that looked just like her. That's when they found Beatrice, who ended up staying on the show for its entirety.
4 Britney Spears Almost Made A Cameo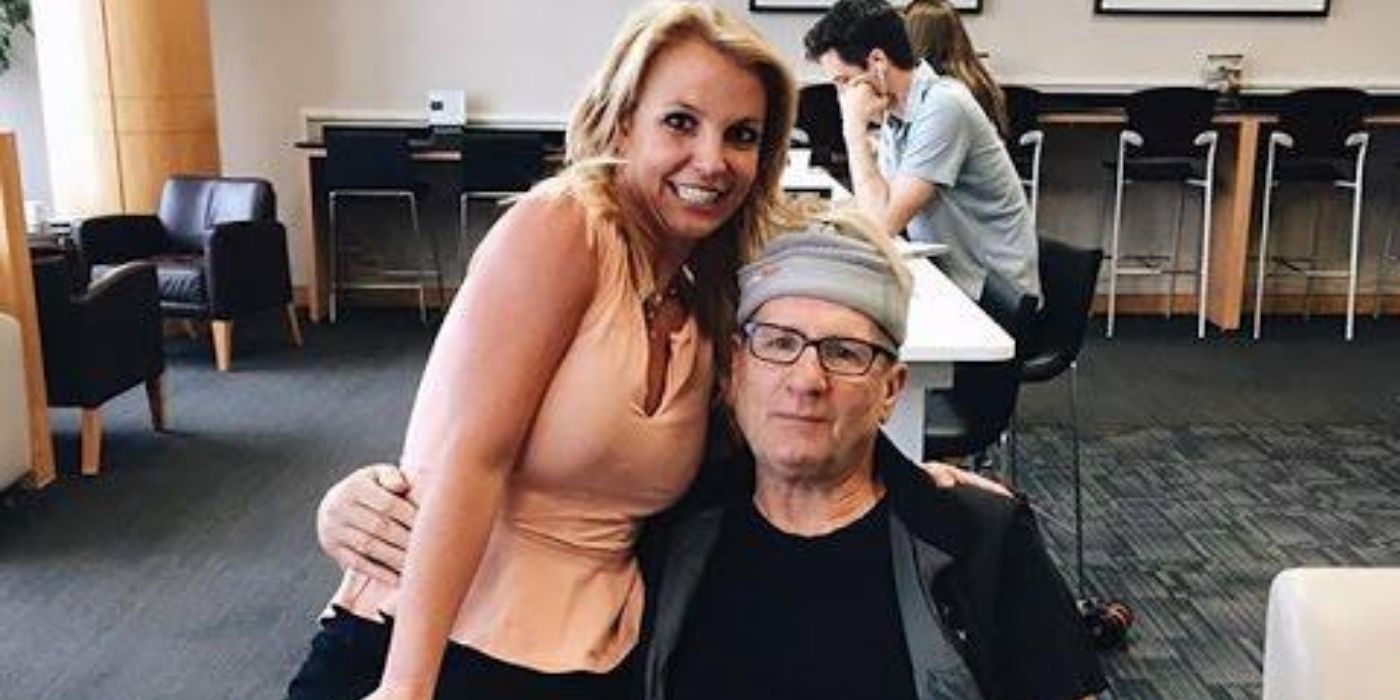 Modern Family had a few famous cameos over the seasons, like Kelsey Grammer, Nathan Lane, Kevin Hart, Elizabeth Banks, and more, but it appears that one more celebrity was supposed to join the ranks: Britney Spears.
EW said that Britney Spears was set to make a cameo in season three since she was a fan of the show, but it never ended up happening. Apparently, her team responded to the directors too late and by that time, they already knew the direction they were going in and didn't need Spears' superstar presence.
3 Creators Didn't Think Ty Burrell & Sarah Hyland Had Chemistry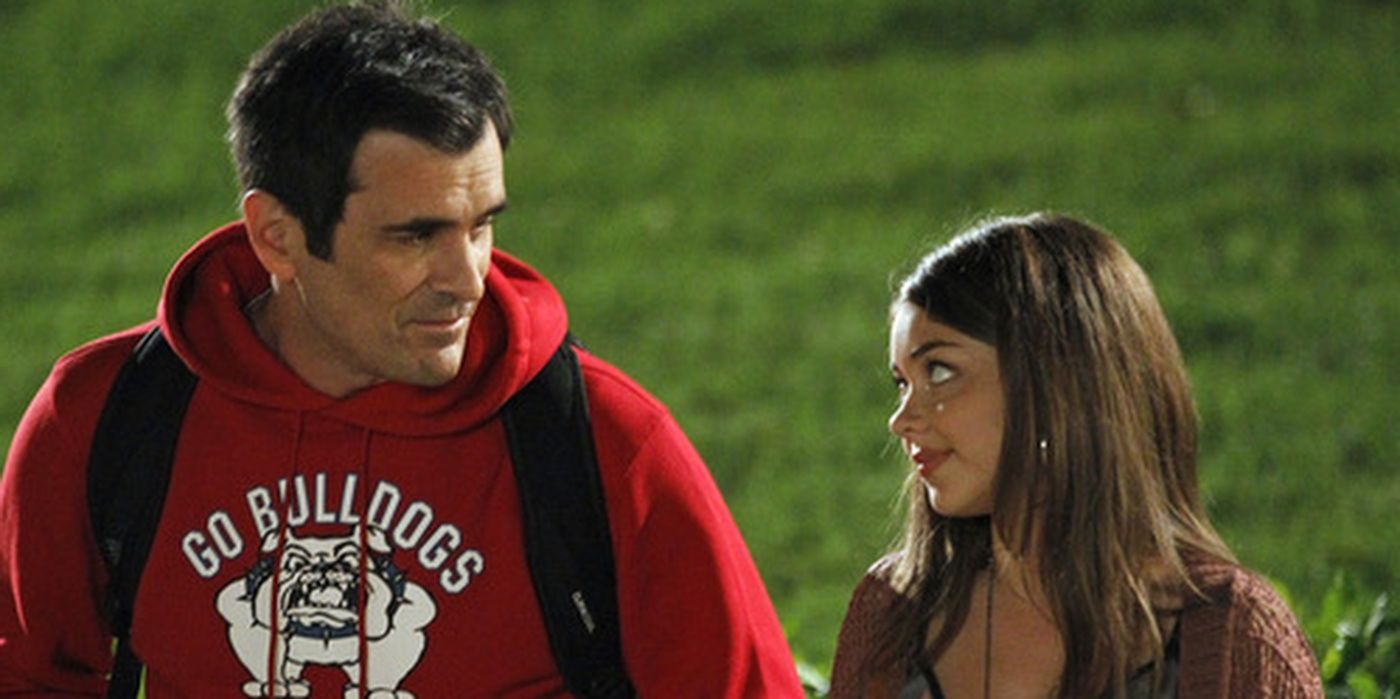 The beautiful thing about Modern Family is that it's so perfectly cast. Every actor and actress perfected their role and got along so well. However, casting directors weren't so sure about two actors in particular: Ty Burrell and Sarah Hyland.
Creators weren't sure about their chemistry, so they actually did a screen test at one of the director's homes to see how Burrell and Hyland bonded. It clearly worked out because their relationship was a favorite aspect of the show for many fans.
2 They Used The Same Room For All Scenes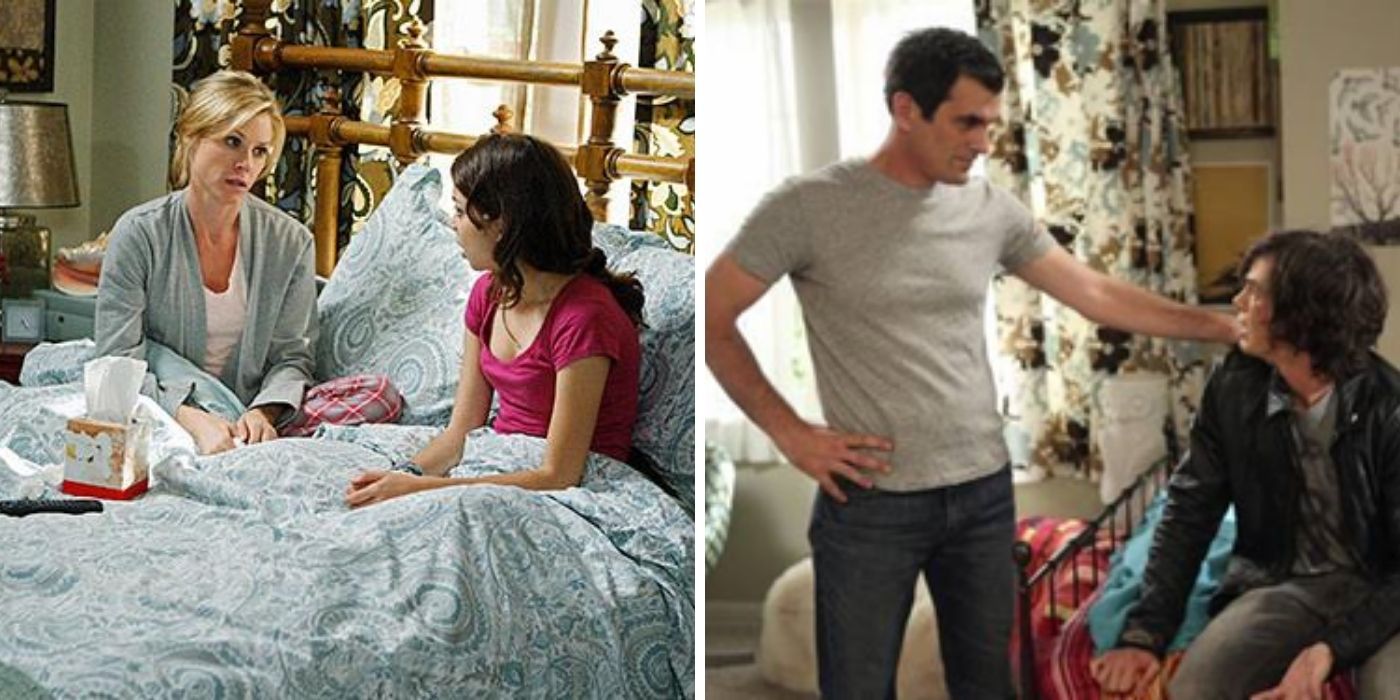 It's been said for quite some time that the exterior shots of the three homes were just that: exterior shots of homes. The show never filmed inside the homes, opting for a sound stage instead.
The sets are flexible and they use the same space for most of the shots. In fact, Claire and Phil's bedroom is the same bedroom as their kids — the crew just swap out furniture.
1 Sofia Vergara Really Did Hate Stella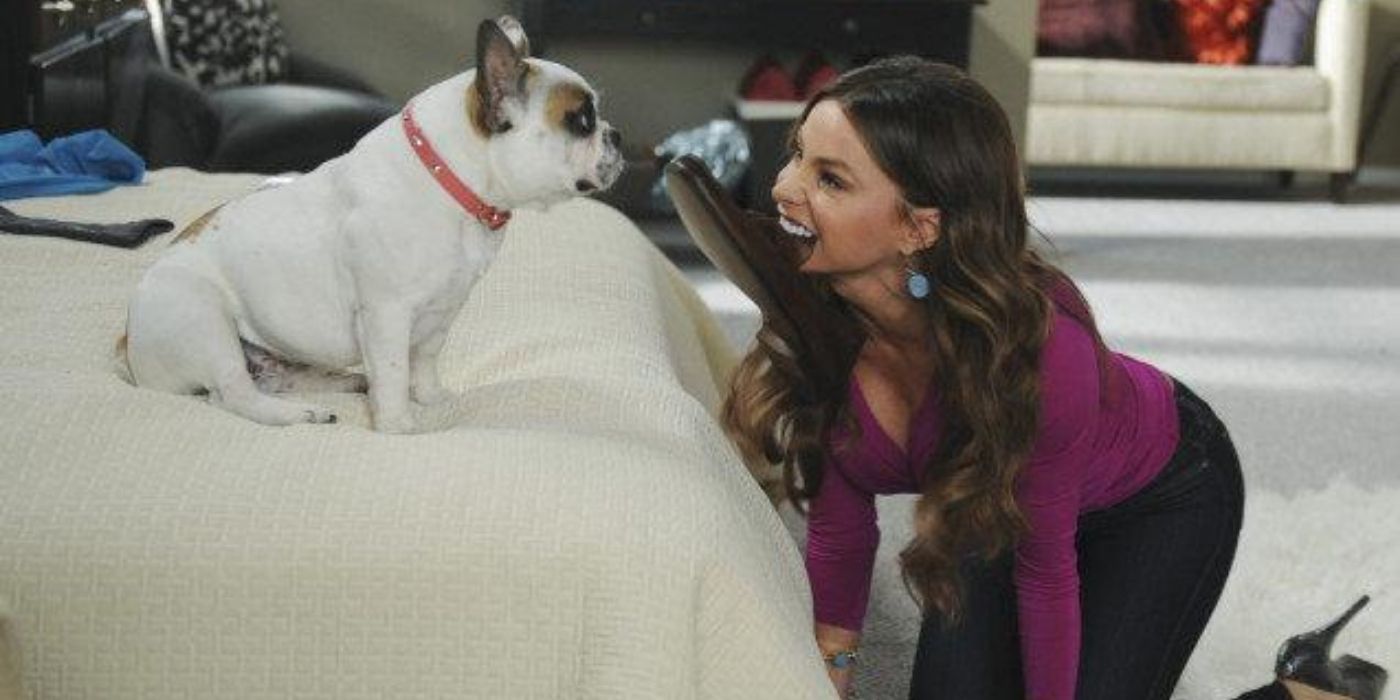 Even though it was Gloria who brought Stella into her household, she didn't like the dog. She hated touching it, didn't think its face was cute, and it annoyed her how much Jay cared about the dog.
Funny enough, Sofia Vergara wasn't a fan of the dog either, and that's what inspired the writers to make Gloria dislike the dog! Ed O'Neill, on the other hand, adored the dog!
Link Source : https://screenrant.com/things-didnt-know-about-modern-family/