1000-Lb Sisters: Why Some Fans Feel Bad For Tammy (& Others Don't)
Tammy Slaton had had a difficult journey on 1000-Lb Sisters. Some fans are sympathetic to Tammy's plight, but others think Tammy needs to grow up.
You Are Reading :1000Lb Sisters Why Some Fans Feel Bad For Tammy (& Others Don't)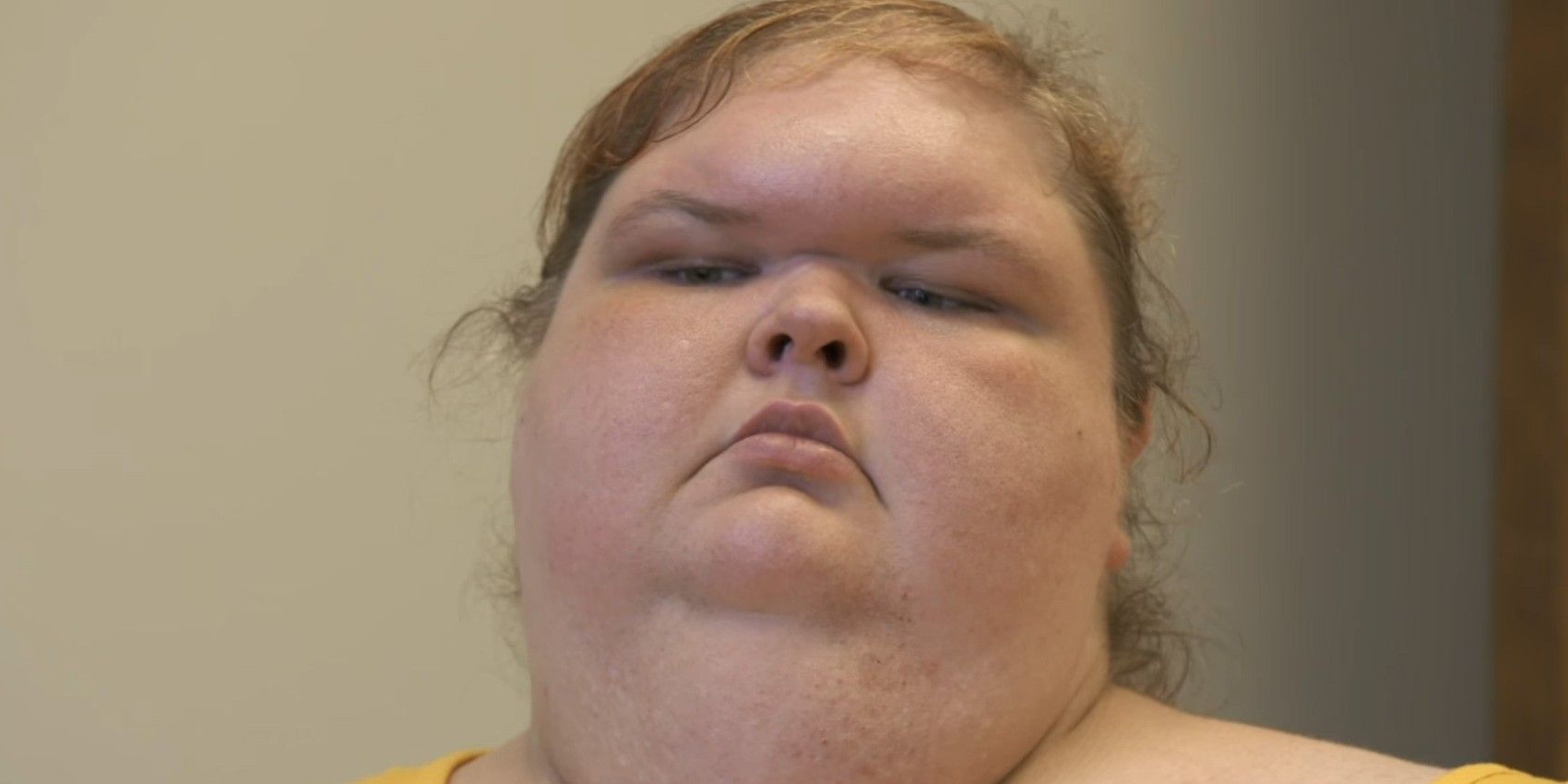 Tammy Slaton has a complicated relationship with the 1000-Lb Sisters fanbase, and while many viewers are frustrated with the reality star, here's why some fans feel bad for Tammy. Throughout her time on television, Tammy's behavior tends to be unpredictable, as she is known to lash out at her sister Amy Slaton without warning every now and then. Although it's not always the most popular opinion, here's why some fans have sympathy for Tammy.
Tammy and Amy have had disparate experiences during their time on 1000-Lb Sisters. For Amy, her three seasons on the show have been bountiful. Amy has been able to lose enough weight to qualify for bariatric surgery and have a baby boy with her husband all within the span of a few years. Tammy, on the other hand, hasn't had as much success as her sister. Although she has tried to lose enough weight to get bariatric surgery, she hasn't met the goal to undergo the operation. Additionally, Tammy's love life is one of the most tragic that reality TV has to offer, as she has been with married men who hamper her weight loss on 1000-Lb Sisters. Many fans believe Amy and Tammy's contrasting journeys contributes to their conflict.
Due to her health complications and hindered mobility, Tammy has become somewhat reliant on Amy and Amy's husband Michael Halterman. From time to time, Tammy is known to lash out at Amy and be very harsh to her sister. This has made Tammy into a villain of the series as, in the opinion of most viewers, it seems like Amy only wants to help her sister. After years of Tammy's unsavory attitude, many 1000-Lb Sisters fans have given up on the eldest Slaton sister. Some Reddit users have come to Tammy's defense recently, claiming the reality star's aggressive behavior is a result of her uniquely devastating experience. One Reddit user, sapphire_mooon, wrote, "Am I the only one that feels bad for Tammy? She's clearly in a lot of pain and lashes out because she's in a bad place." Other users agreed Tammy's harrowing journey is worthy of pity.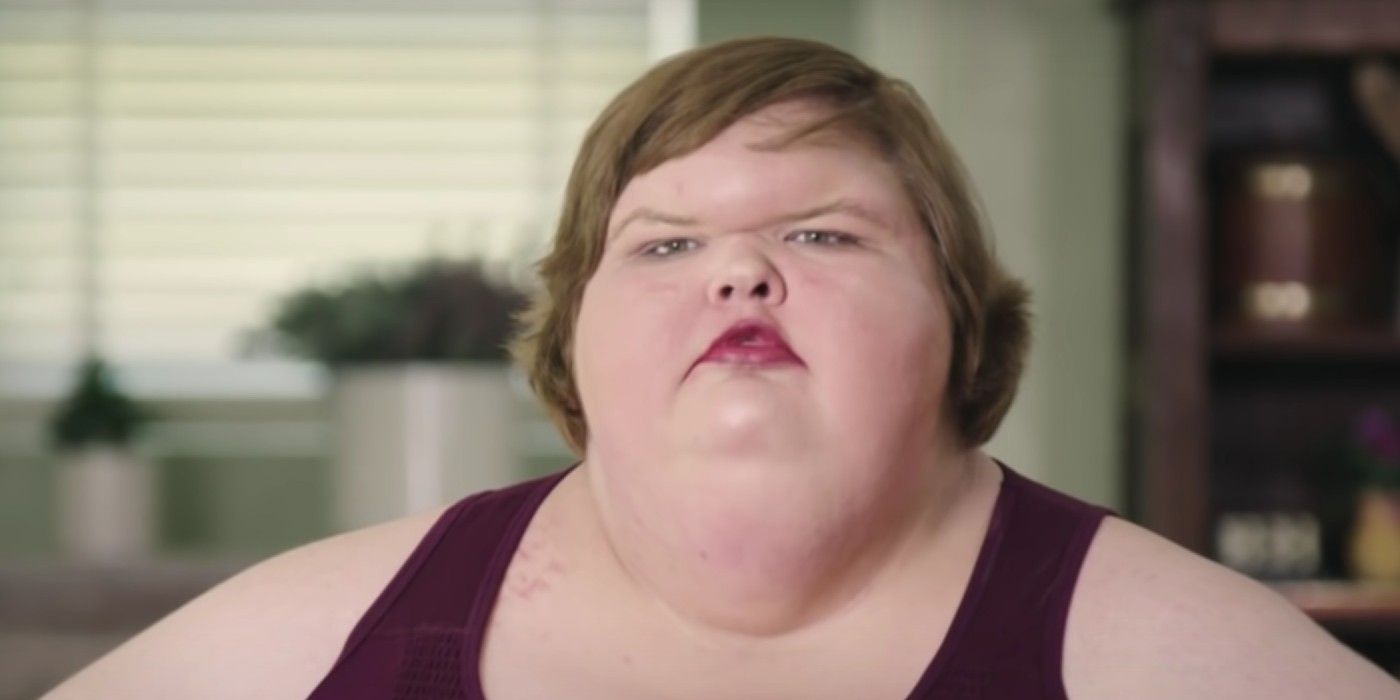 Tammy hasn't had an easy life. She confessed that her unhealthy eating habits began after the death of her grandma. Her mother, Darlene Rednour's, appearance on 1000-Lb Sisters conveyed that Tammy's parents aren't the affectionate type. Additionally, Tammy has confessed she struggles with mental illness and attempted suicide years ago. While fans agree Tammy deserves compassion and understanding, not all are sold on the reality star getting a pass for her behavior. One fan commented, "Chronic pain and trauma is not a green card to be abusive to others." This viewer feels bad for Tammy, but can't excuse her toxic behavior toward Amy and others. Another Reddit user agreed, "I don't feel bad for a grown adult who continues to act like a child." While fans have sympathy for Tammy's ongoing struggle, some think she earned the criticism she receives by not changing her ways.
Tammy is a controversial figure on reality television that has effectively split the 1000-Lb Sisters fanbase due to her complicated experiences. While some viewers think Tammy should be offered some slack because of her mental illness and fruitless weight loss journey, others think Tammy needs to be held accountable for her actions. Fans can only hope to see an improvement in Tammy's behavior on 1000-Lb Sisters season 3.
Link Source : https://screenrant.com/1000lb-sisters-fans-pity-critcize-tammy-rude-tragic/