15 Actors Who Could Play Marvel's Squirrel Girl
Who could be nuts enough to take on Marvel's Squirrel Girl? Check out 15 actresses who could take on the role!
You Are Reading :15 Actors Who Could Play Marvels Squirrel Girl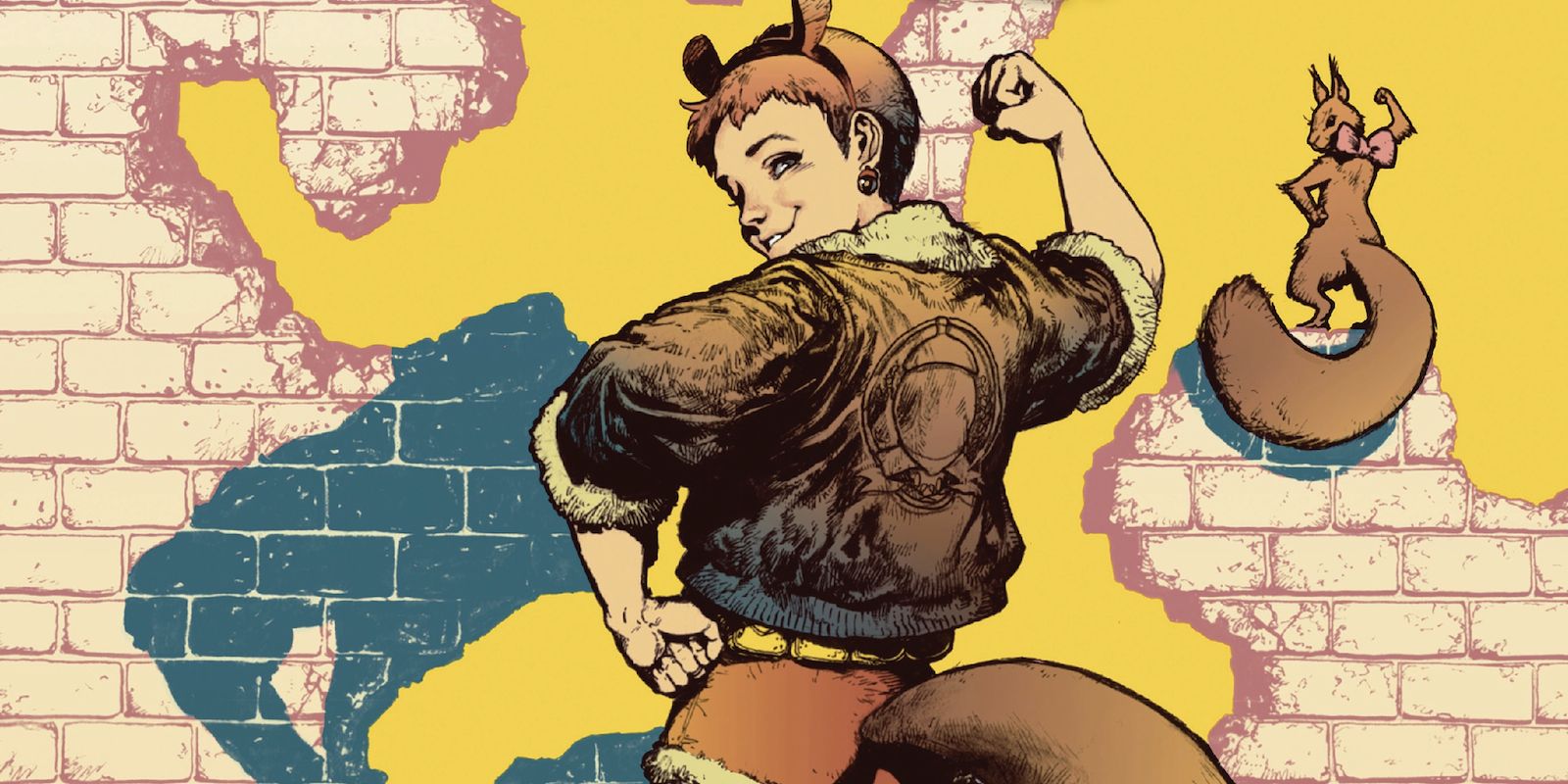 In our era of superheroes, the number of female characters is shockingly low. Instead of creating new female characters, comic writers have either gender swapped traditionally male heroes or just haven't done anything at all.
Fortunately, studios seemed to have listened to the plea and have started to put female lead superhero films on their slots. Next year, Warner Brothers will be releasing a Wonder Woman film, and in 2018, Marvel will be releasing a Captain Marvel film. These films are a great start to diversifying the universes, but we want more. Last week, Anna Kendrick broke headlines saying that she would love to play Squirrel Girl, one of Marvel's female mutants. This would be a huge deal because of how different Squirrel Girl (aka Doreen Green) is compared to other heroes. She's awkward, doesn't know many social cues, and just wants to fit in with the regular world. She is an ideal person for young girls to look up to.
While Kendrick would be a great choice, she's not the only one who could pull it off. Here are 15 Actresses Who Could Play Marvel's Squirrel Girl.
15 Anna Kendrick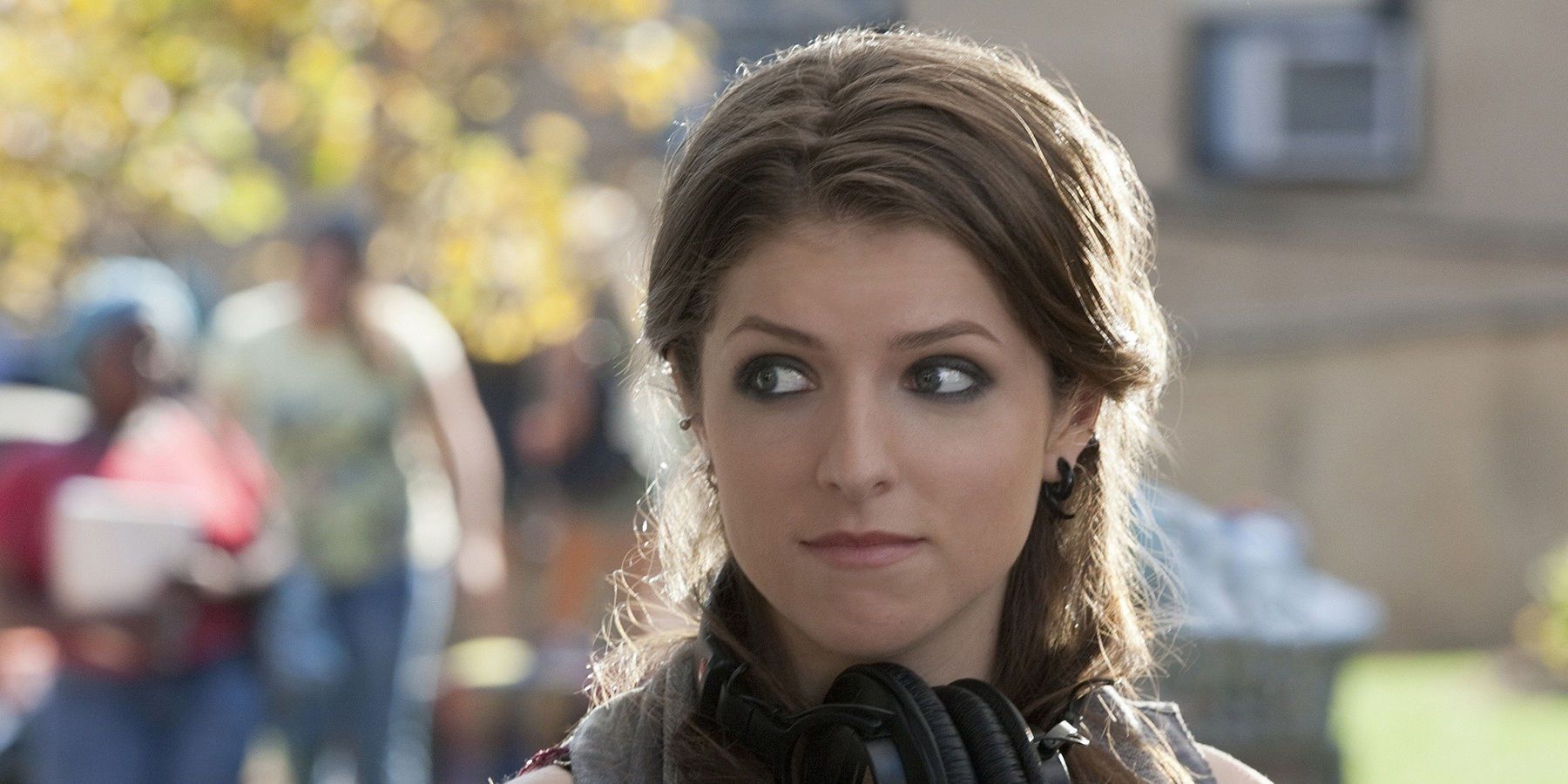 To kick off the list, let's get the obvious over with. Anna Kendrick has said that she would love to be Squirrel Girl and the internet ate it all up. And, honestly, she would be a great pick. There is something about Kendrick that makes everyone fall in love with her at first glance. It could be because she is always smiling or that she is utterly adorable in any role she's in (dramatic or not). Just those two reasons alone make her a perfect candidate for Doreen Green. Shortly after she make the statement, @BossLogic posted fanart of her as Squirrel Girl on Twitter. She's in the costume surrounded by critters. Once people got a glimpse of what she would look like, they all got onboard for this potential casting. While it may seem awkward to see certain actors talk to rodents at first, everyone can already imagine Kendrick doing it – and they're already melting at the knees.
14 Kate Micucci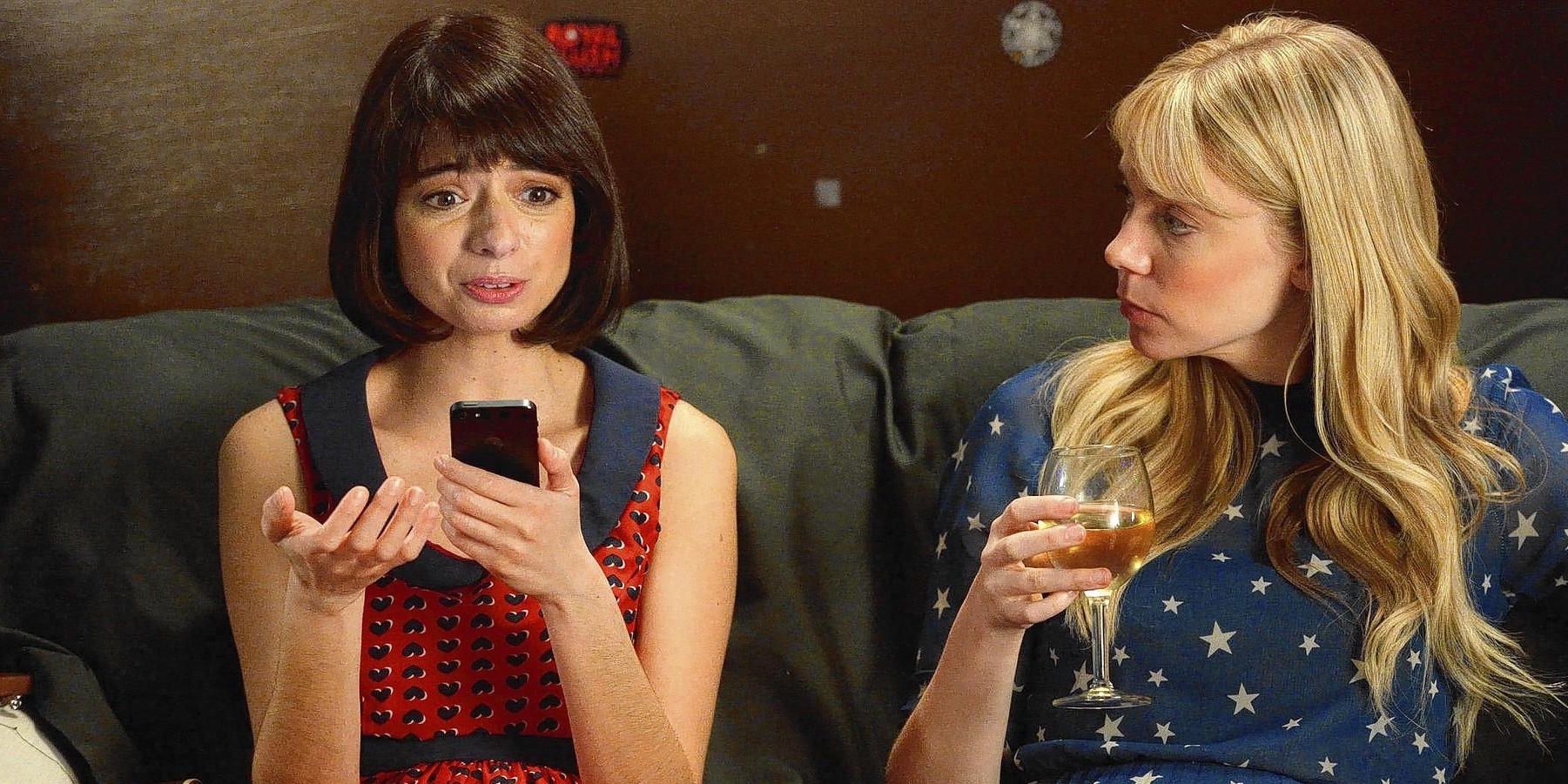 While she may be the oldest person on this list (at 36 years old), Kate Micucci hasn't physically aged in about 10 years. She is the epitome of the quirky hipster trope, and wows the audience with her ukulele and singing talent. Her short lived show, Garfunkel and Oates features her and Riki Lindhome in their real-life comedy-folk duo, and their misfortunes in everyday life. Their songs are comedic and usually revolve around feminist issues or double standards.
When she isn't singing, Micucci stars in recurring television roles, usually as a socially awkward character. Her most notable is as Raj's girlfriend in the Big Bang Theory, who suffers from extreme social anxiety. She tries to push herself out of her comfort zone so that she can fit in with other people. While Doreen isn't painfully shy, she doesn't quite understand social cues so well. Since that quirk is Micucci's forte, she could bring that character to life with her own different flavor to it. Plus, she could even write a catchy soundtrack if she wanted to.
13 Maisie Williams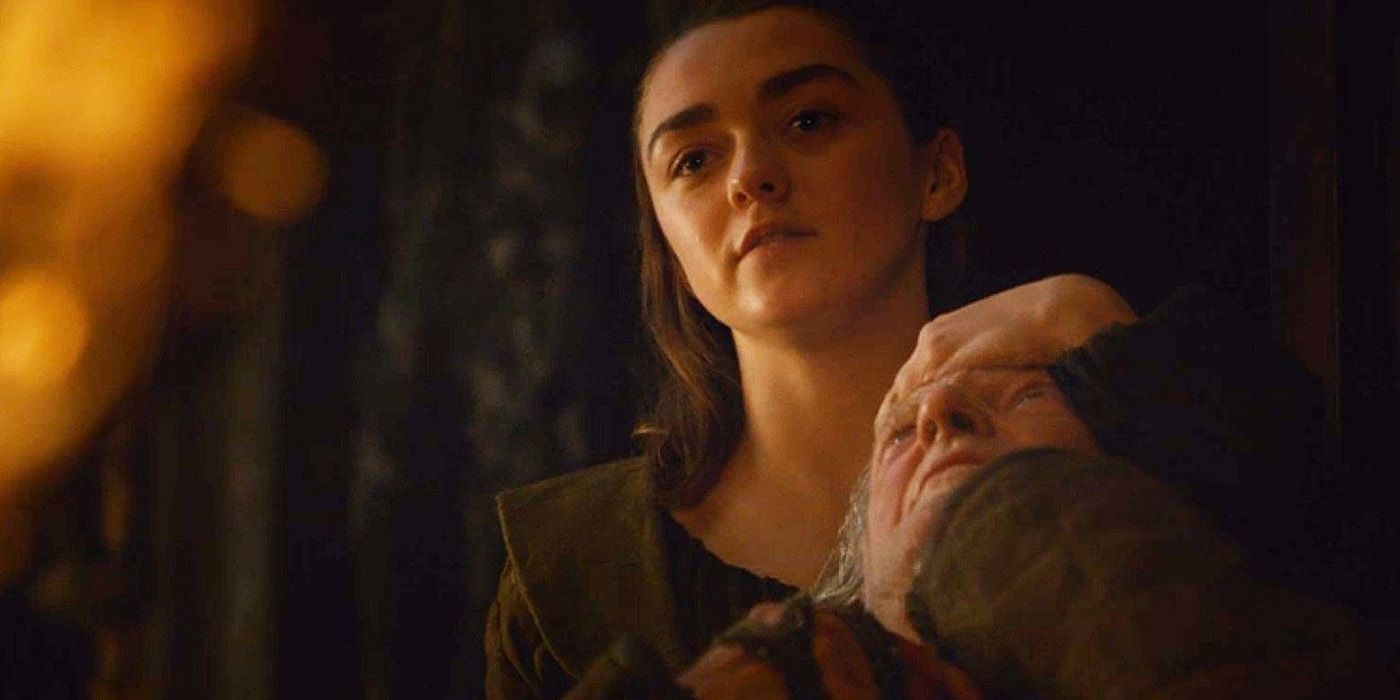 The best way to get butts into seats is to put in a star from television's biggest show. Maisie Williams is best known as Arya Stark, the teenage assassin from HBO's Game of Thrones. Since the age of 14, Williams has brilliantly showcased Arya's tragic life from a noble to essentially a beggar. With Game of Thrones coming to an end, it's up in the air on where her next project will be. Rumor has it that she could be playing Wolfsbane in X-Men: New Mutants. But instead of becoming a wolf, Williams should steer her way to smaller creatures, such as squirrels. She has already proven that she has the action experience, but some wonder if she can pull off funny and bubbly. Well, according to her Vine videos and interviews, she hasn't let a dark TV show ruin her sense of humor. She's come up with different characters to impersonate and looks like she could be the star of her own sketch show.
12 Sarah Hyland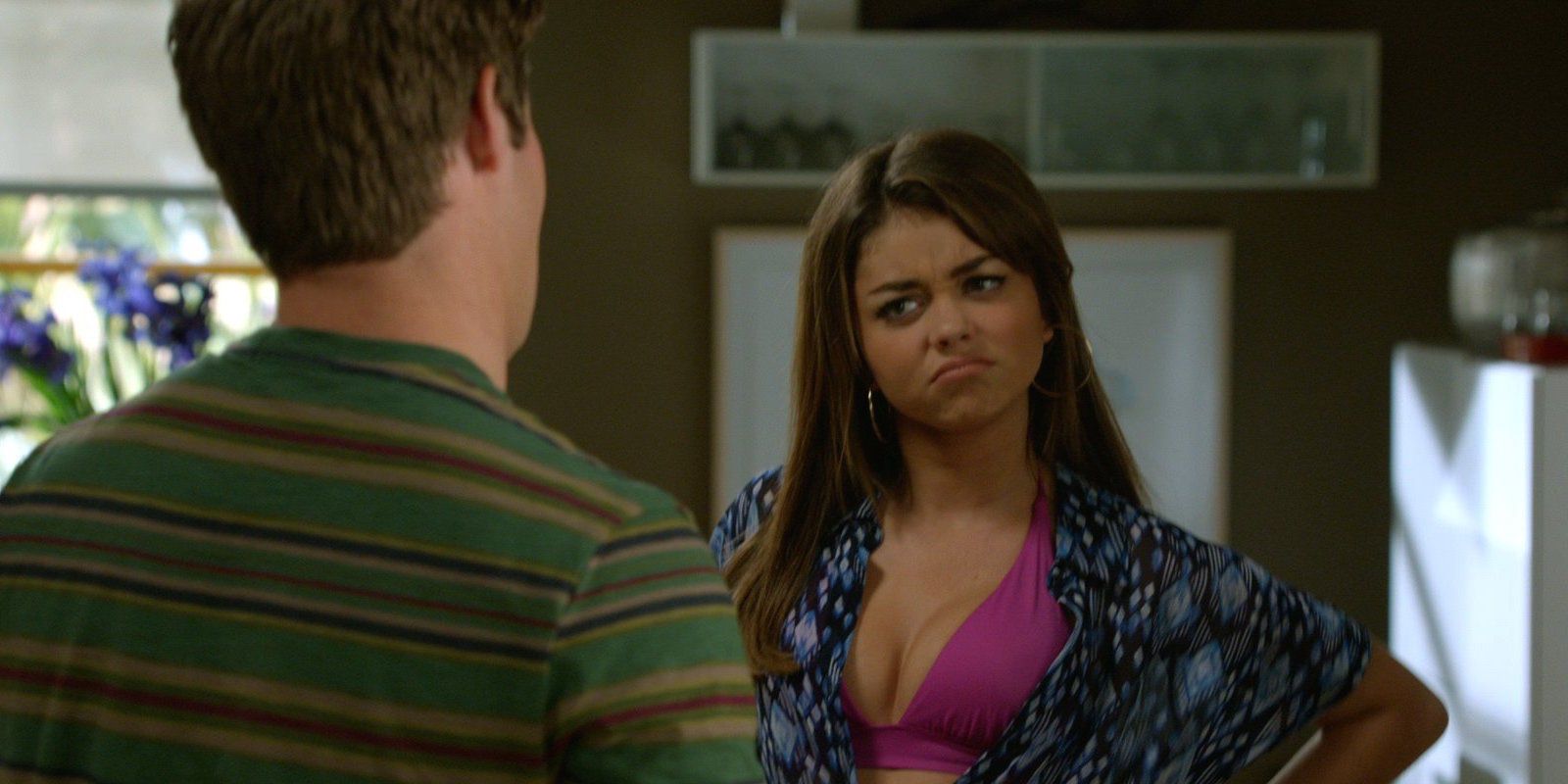 We have seen Sarah Hyland grow up as Haley Dunphy on Modern Family. For the past six seasons, she has changed from a ditzy teenager to a (semi-)responsible adult. Even though she has been acting since the age of four, Hyland's only claim to fame has been in television. She hasn't been in many feature films and certainly hasn't starred in any, so taking on a franchise would be a huge step for her. But seeing as how she will be voicing Batgirl in a DC Lego special, she wouldn't be completely clueless on how to portray a superhero. And since Doreen likes to talk to her villains in a childlike manner, it's not completely out of left field for Hyland to take on the role. Sure, Doreen isn't an angsty teen like Haley Dunphy, but she certainly has that frazzled personality that Haley gives off.
11 Saorise Ronan
Okay, so we haven't seen Saoirse Ronan do much comedy, but she definitely knows how to character act. She has been acting since the age of 13, so it's safe to say that she knows what she's doing. She's been a child assassin, an alien, and a child prodigy – with all completely different backgrounds. The closest that she's had to a comedic part was her role as Agatha in Wes Anderson's The Grand Budapest Hotel. Anyone who has watched an Anderson film knows that he likes to dabble in the absurd and dry humor, and Ronan delivered deadpan comedy on point. While Squirrel Girl's humor is more playful, Ronan would have no problem adapting to her character. This kind of jump would be completely new for Ronan, especially since she has been focused on the Oscar-winning dramas. Since it is likely that she will get an Oscar in the future, she should take an opportunity to jump into a completely new genre and take on a brand new character.
10 Daisy Ridley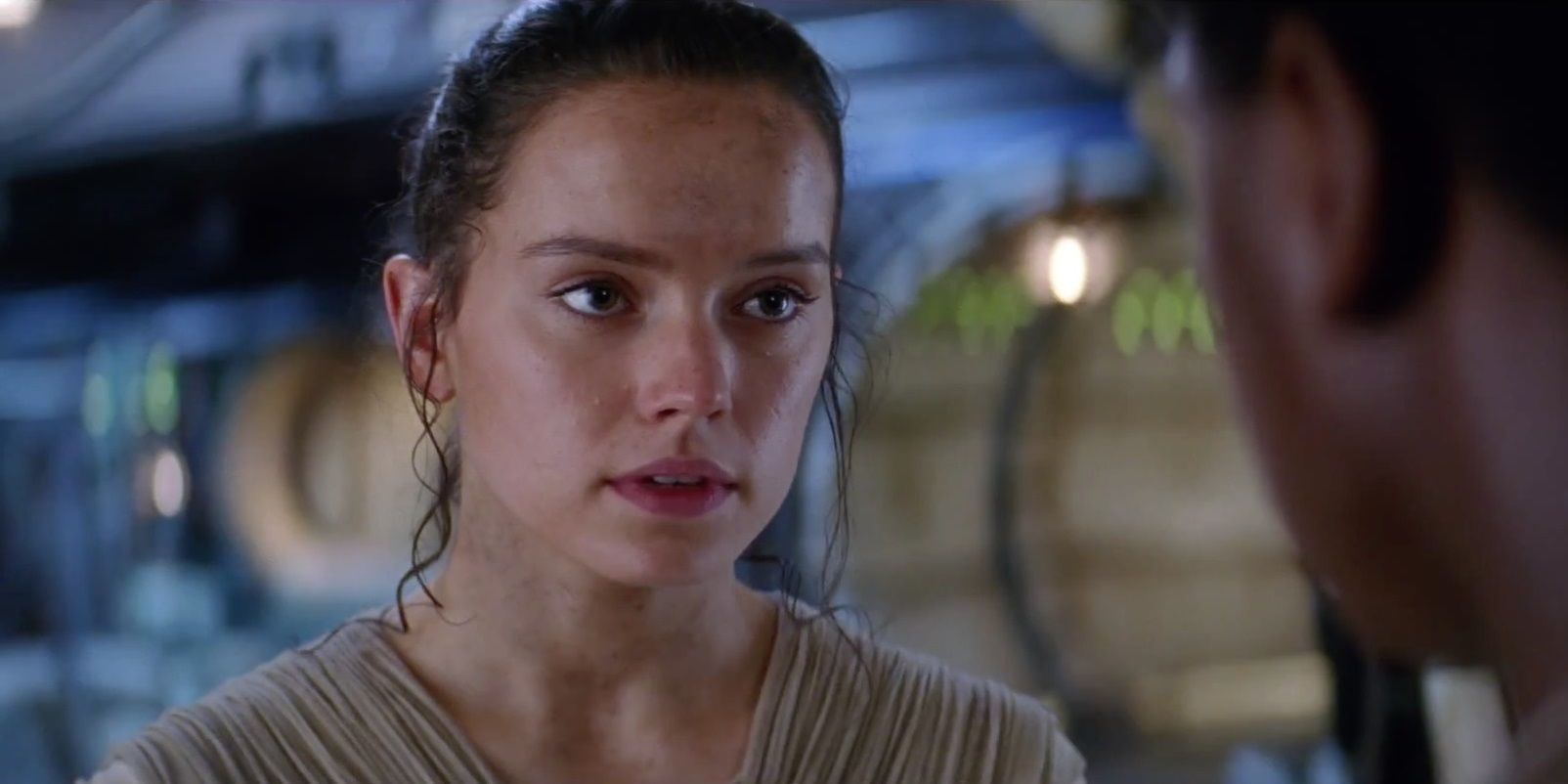 While she is the most unlikely choice, Daisy Ridley would still be a great fit for Doreen Green. Even though she hasn't had many features to showcase her different abilities, we've seen all that she can do in Star Wars: The Force Awakens. She has already shown fighting experience as the feisty Rey, with both staff and lightsaber, and emotional range. And while she is mostly serious in that film, her personality off camera has Squirrel Girl written all over it. In interviews, she's playful and bubbly, always joking about something. So in a sense, she would essentially be playing herself in the film. Ridley is obviously passionate about her rising career and always proves that she can go the extra mile (just look at her workout pictures). Though she lost out to Alicia Vikander for the new Tomb Raider film, Ridley would fit right in the Marvel universe. If she's ever looking for a new franchise after Star Wars, I'm sure Disney could work something out.
9 Abigail Breslin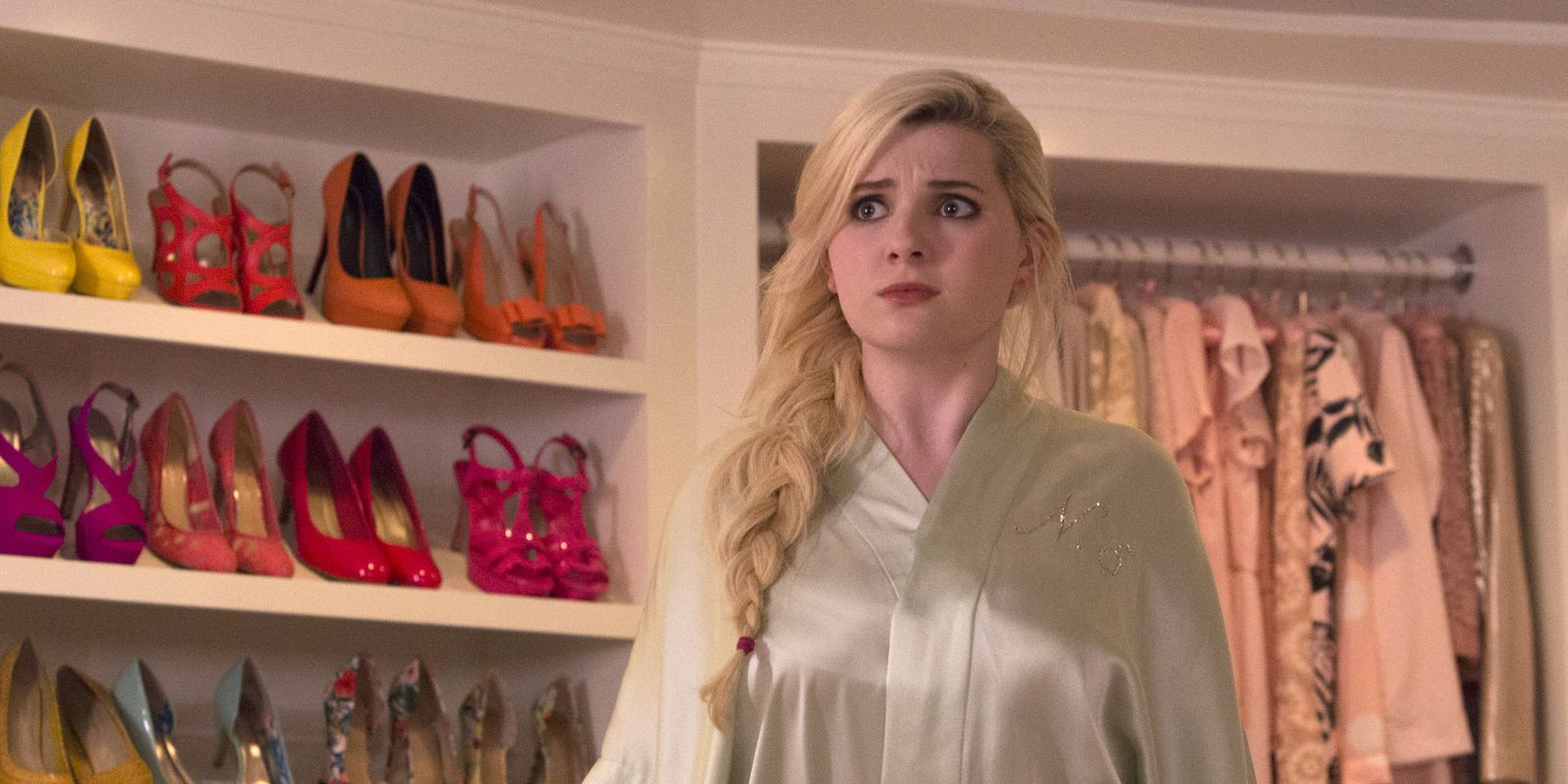 Abigail Breslin is no longer that cute kid from Little Miss Sunshine. Now, she is a mature young woman who is ready to take on the bigger roles. Lately, she's dabbled in the dramatic roles and shown us that she's able to pull at people's heartstrings. But, that's not all that she can do; She's also had her fair share in genre films such as Ender's Game and Maggie- two post apocalyptic films that bring both action and heart to the table. Now, she is immersing herself in horror with her supporting role in MTV's Scream Queens. Simply named Chanel #5, she does her fair share of scheming and manipulation. To the outside world, she appears uptight and loyal. But, deep down, she fuels a hatred for Chanel #1 and would do anything to see her in pain.
Breslin's colorful take on this character gives her so much potential for a comic book franchise. She's the proper age for a college freshman and is young enough to continue the franchise for a long time. Heck, she could even go to the same college as Tom Holland's Spider-man if they wanted to go that route. The possibilities are endless.
8 Alison Brie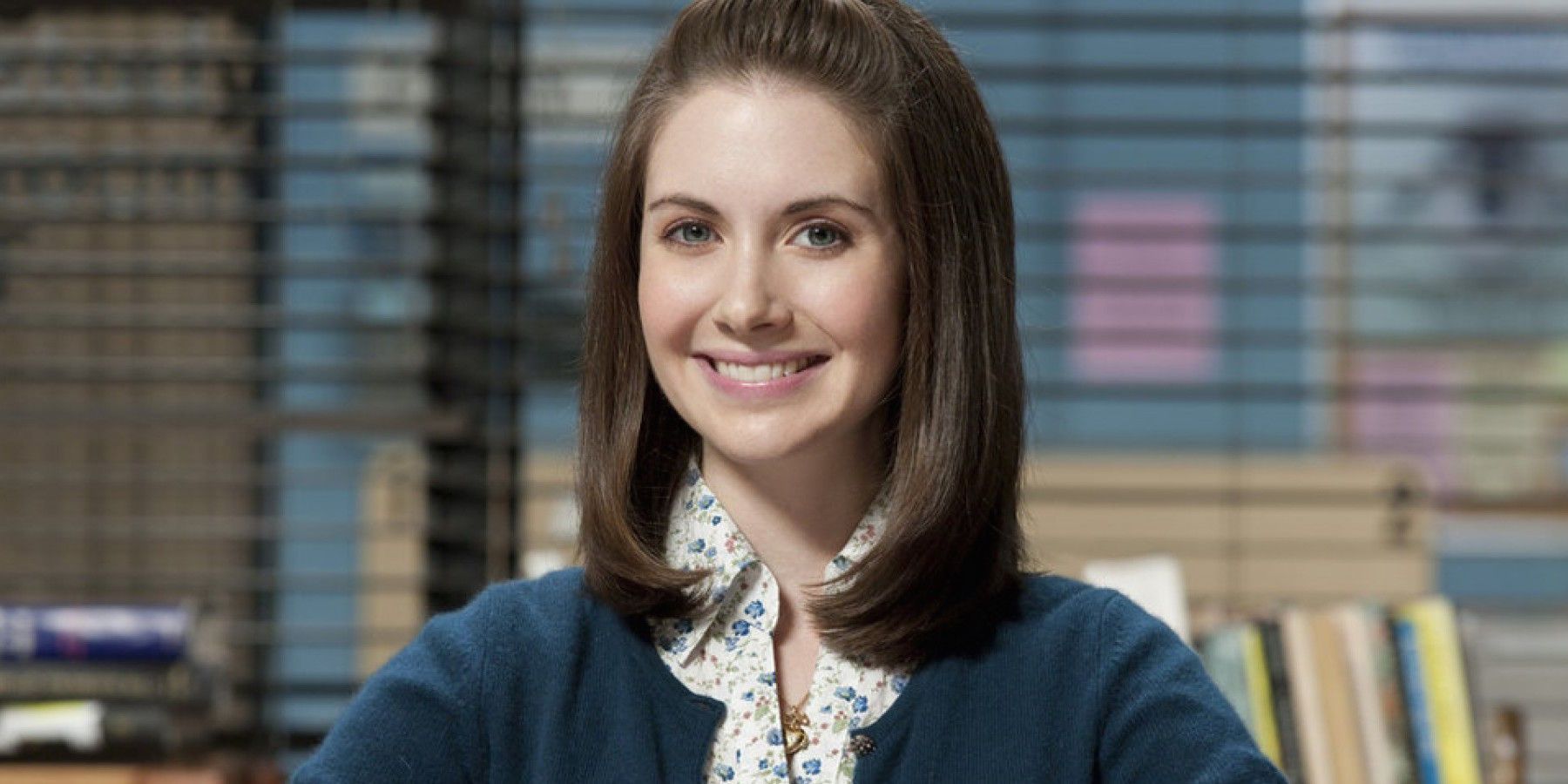 There's a reason why fans of Alison Brie call her the "Queen Brie." Not only does she outdo herself on the cuteness scale every time, but she also discusses feminist issues, like her sexual experimentation in college. Her characters usually revolve around clean-cut, uptight individuals who can't help but watch in admiration.
Her most notable role is Annie Edison in Community, a type-A, strait-laced student who desperately wants to succeed in her fifth year at Greendale. While the Community cast shined together as an ensemble, Brie certainly takes the uptight woman trope to a whole new level. Even though she is in her fifth year of community college, Annie is opportunistic and has an overly optimistic view of life. This success lead her to other acting opportunities, such as the voice of Diane Nguyen in Bojack Horseman. Besides providing the voice of Black Widow in the game, Avengers Academy, Brie hasn't steered towards any comic book property at all. With female superheroes starting to get their own solo films, her chance in starring in one has increased expotentially. Seeing Annie Edison work in Community has fans convinced that she would be a perfect Squirrel girl. Her overly positive nature reflects Doreen's outlook on life and even her dialogue sounds like it came right out of Annie's mouth.
7 America Ferrera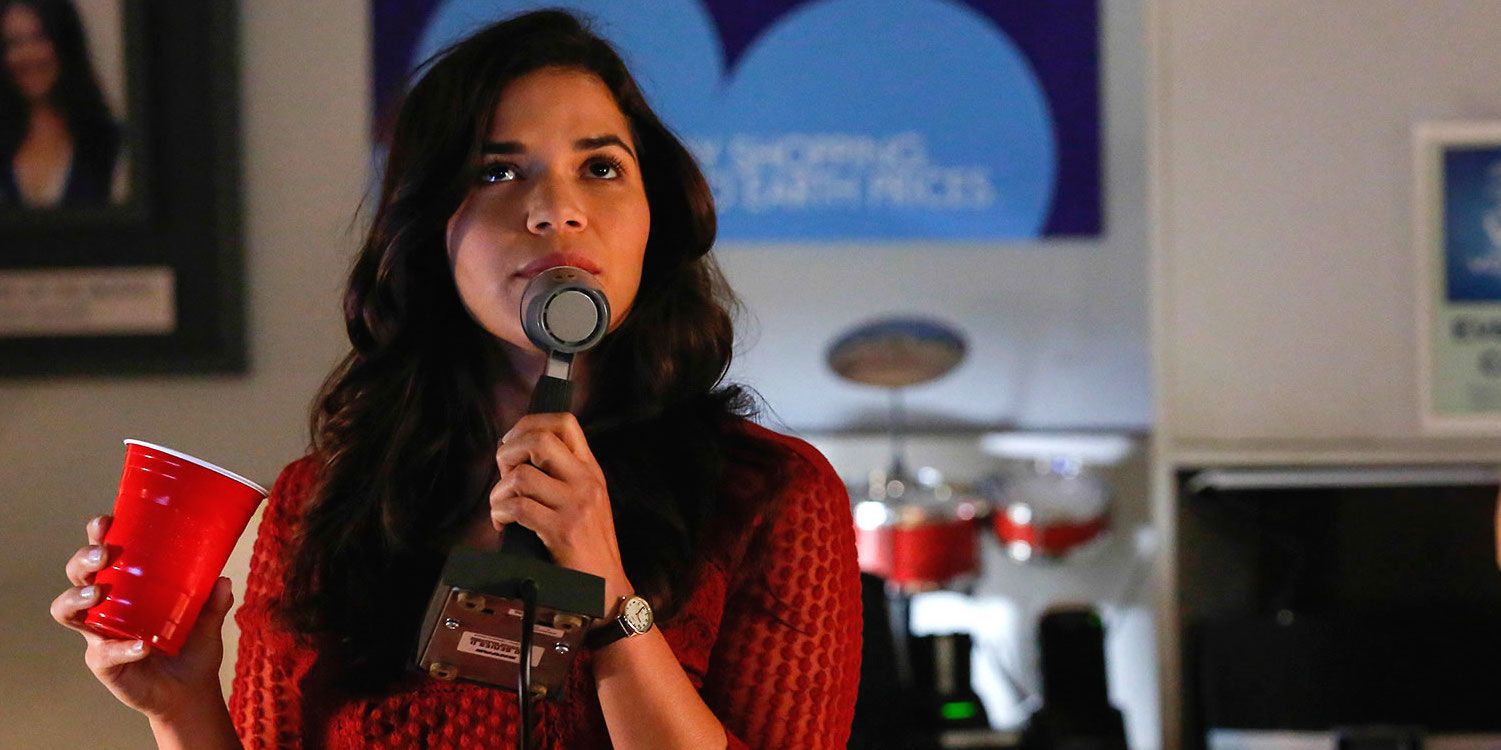 One of the many things that The Unbeatable Squirrel Girl series does so well is diversifying characters. Doreen's best friend is an African American woman (who is also a computer science major) and her crush is of Hispanic descent. And while Doreen is white in the comics, her race is easily adjustable. America Ferrera would be a breath of fresh air as Marvel's first Hispanic superhero. Ferrera has had her fair share of films, mostly aimed at the young adult crowd. However, what sells her as Doreen is her performance in the television series, Ugly Betty. She plays Betty Suarez, an eccentric 22 year old who is sorely lacking in fashion sense. She has adult braces, an unusual wardrobe, and slight naiveté. However, she manages to land a job at a high end fashion magazine, thrusting her into a completely different world. Betty's overeagerness to fit in among fashionistas perfectly matches Doreen's desire to fit in among normal people.
6 Mary Elizabeth Winstead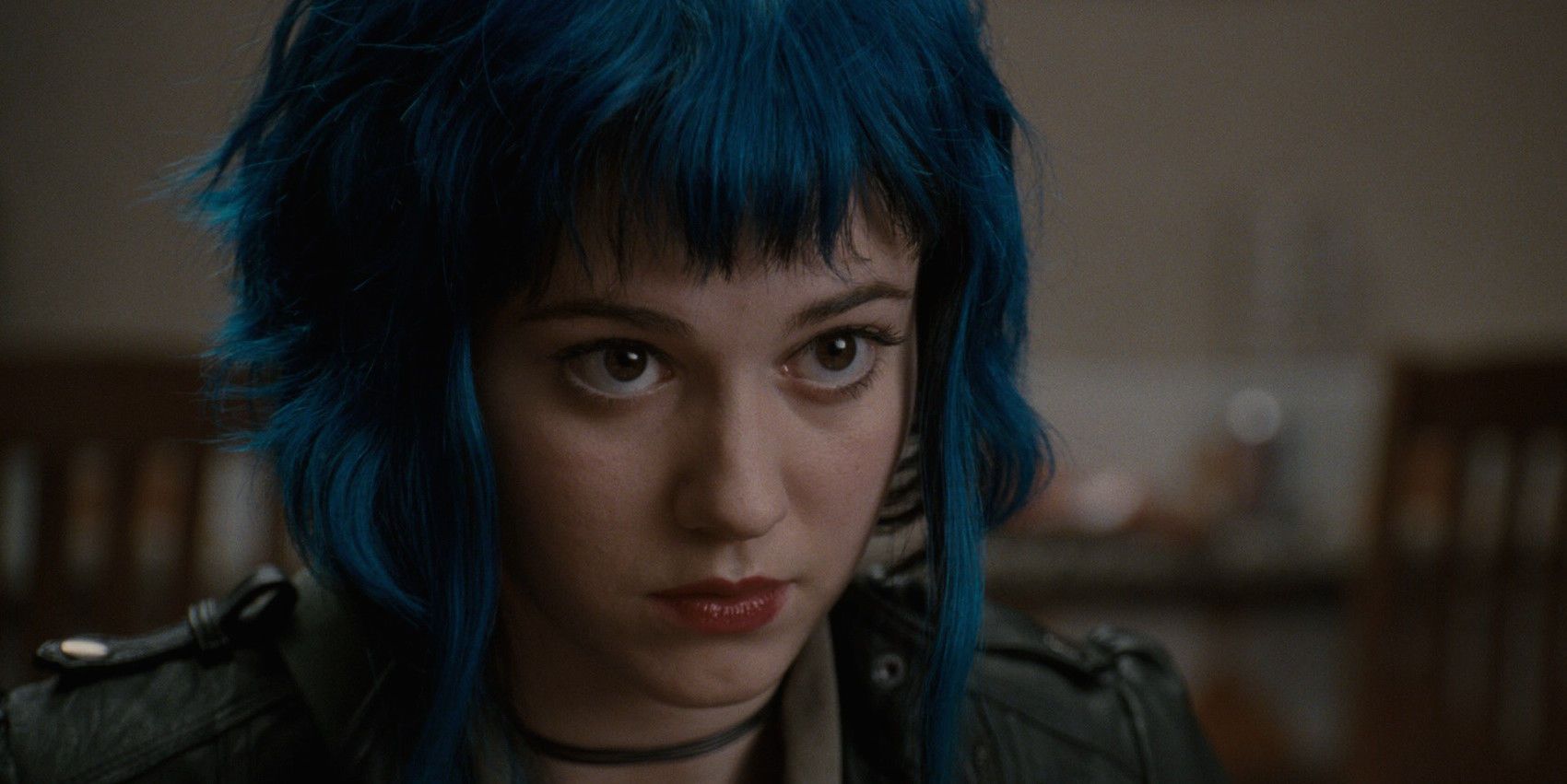 Mary Elizabeth Winstead is well on the path to becoming a juggernaut of action films. This year, she proved that she was this generation's Ripley in 10 Cloverfield Lane, which is on its way to becoming a franchise. However, Winstead has usually played a down to earth character, who usually is the more rational or supporting viewpoint. She especially showed that in Smashed, where she struggles to get sober in an alcoholic household.
While this may seem like a strange choice for the peppy Doreen, no one can forget Winstead's most playful role as Ramona Flowers in Scott Pilgrim Versus The World. With her monotone voice and colorful hair, she was the girl of Scott Pilgrim's dreams (and apparently seven other people). She also kicked ass with hammers and knee touching and felt more like a hero in a video game than a film. If she's able to stand her ground in an Edgar Wright film, then she would feel right at home as Squirrel Girl.
5 Eden Sher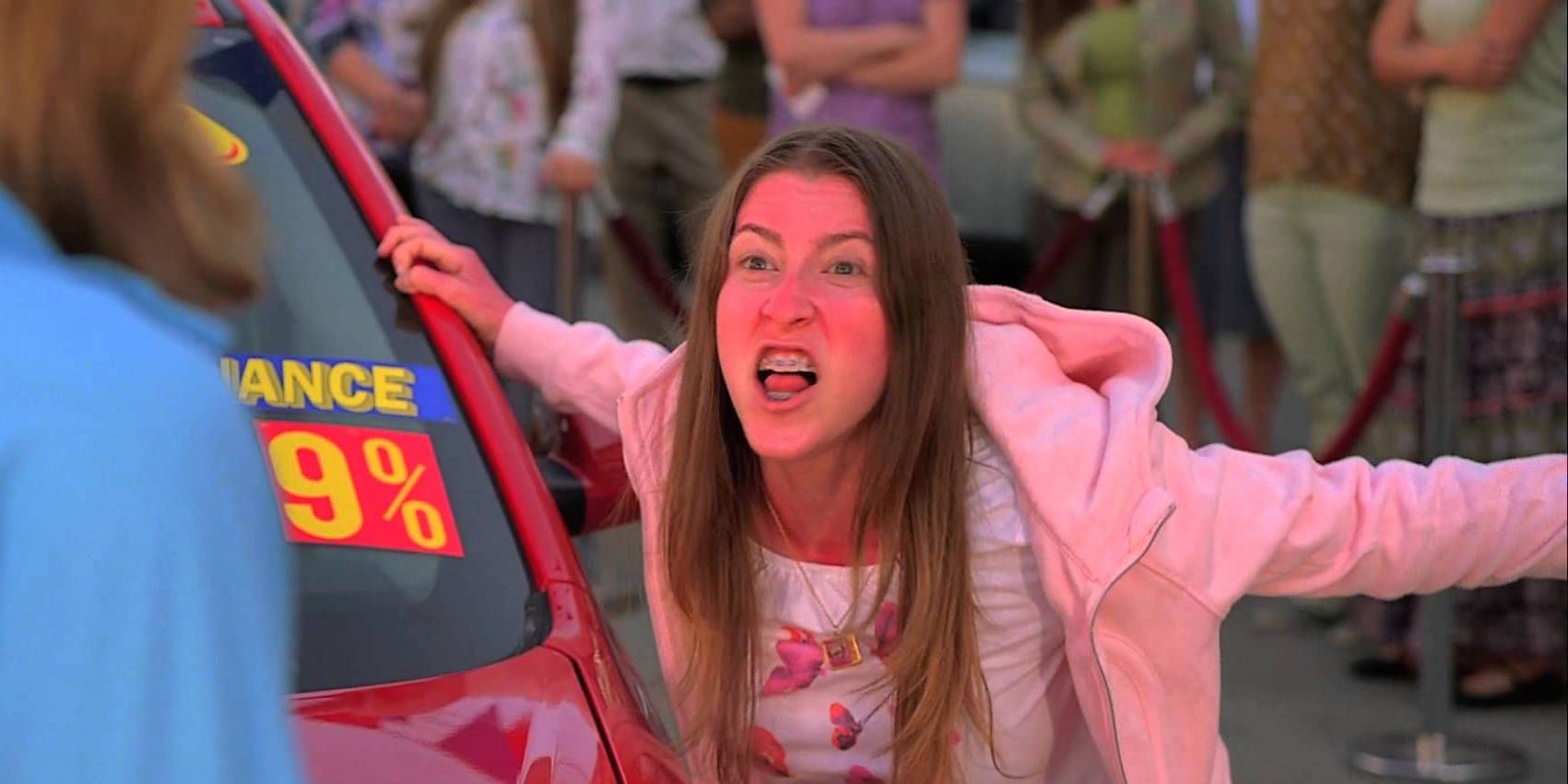 Eden Sher would be a perfect Squirrel Girl simply because she has essentially been playing a version of her for nearly seven years. On the the television series, The Middle, Sher plays Sue Heck, an awkward teenager just trying to get through high school. She's persistent, naive, and overly optimistic. Her genuine nature tends to make her the subject of ridicule of those around her, but she still manages to be her true self. That kind of attitude is required to take on Doreen Green because of her determination to find her place in the world. Whether she's taking down Galactus or bank robbers, she never backs down and always have a positive outlook on life. Sher's realistic take on teenage puberty and neurosis already has fans relating to her on The Middle. If she transfers that over to the Marvel universe, she can be a new role model for girls to look up to.
4 Hannah Murray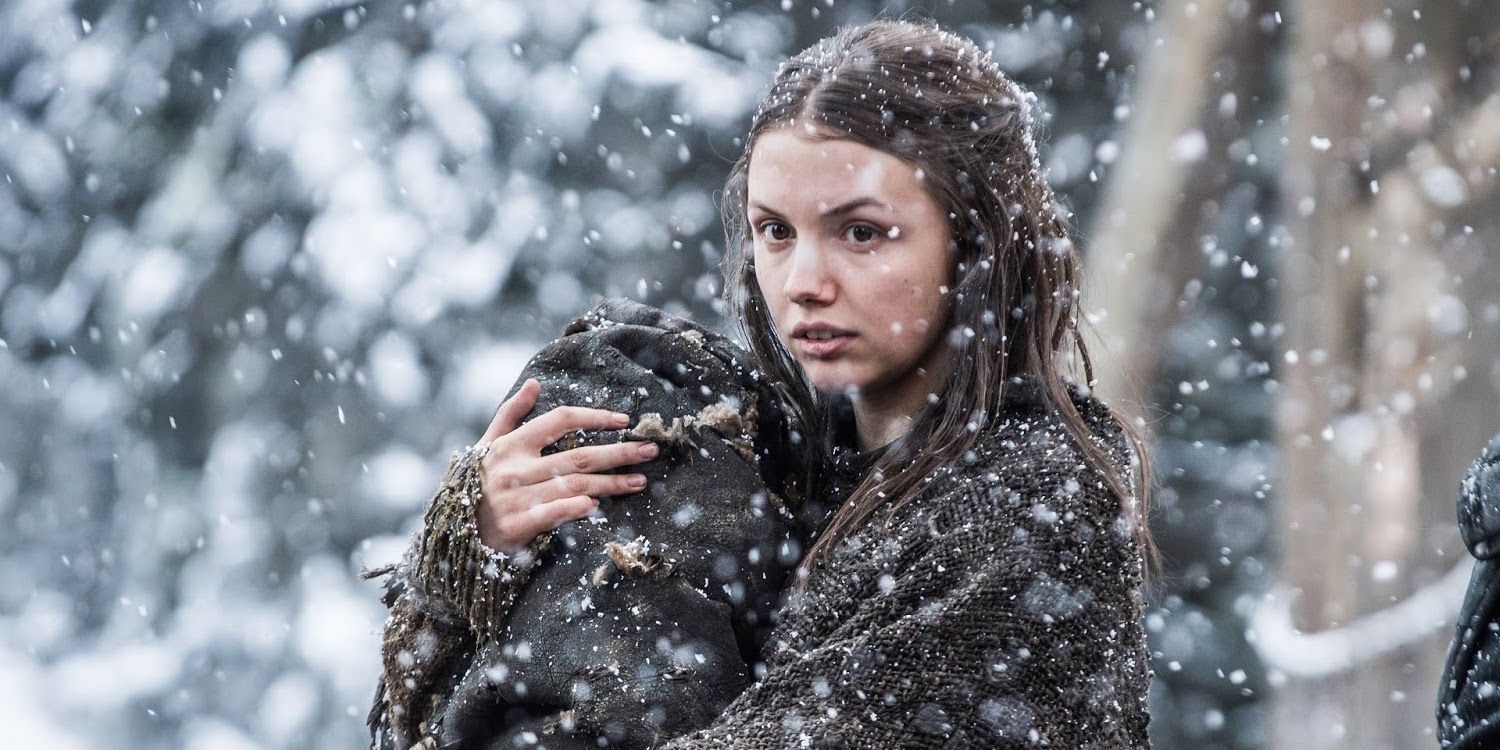 Before Game of Thrones, Hannah Murray made her acting debut on as the eccentric Cassie on Skins. For literally having no experience beforehand, Murray was able to give so much depth and layers to this interesting character. She not only has a different personality, but it's also insinuated that she suffers from multiple mental disorders such as anorexia nervosa. In just two seasons, Murray made the audience completely feel for this character while witnessing her struggles with addictions and romantic problems. Her quotes were some of the best (and depressing) moments of the show because they felt like a realistic depiction of an insecure teenager.
After her run on Skins, Murray went to star in a few unknown roles, but she didn't get back into the spotlight again until her appearance on Game of Thrones. Gilly is a little different compared to Cassie, but isn't any less compelling to watch. Even though Sam has saved her from horrible situations, Gilly has saved Sam as well whether it be from his family or his own insecurities
Combining both Cassie's peculiar personality and Gilly's selflessness, Murray's take on Doreen might be the closest version to the comic book character.
3 Ellen Page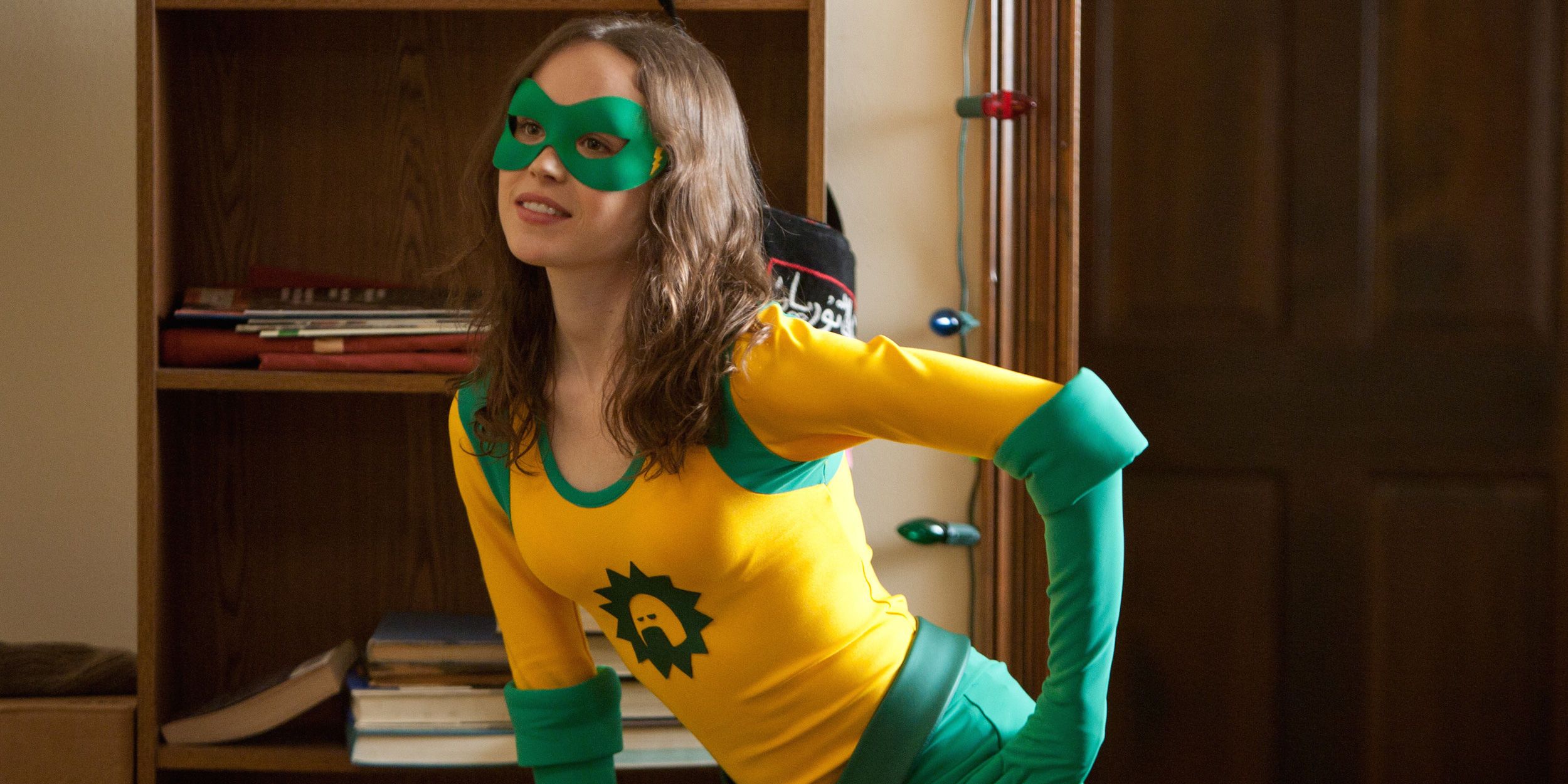 Just because X Men didn't work out for Ellen Page, that doesn't mean that she can't give the superhero universe another try. For the past few years, fans had been dream-casting Page as Stephanie Brown, the fourth Robin in the Batman comic series. Thankfully, she hasn't had to carry Last Stand's burden on her shoulders and is free to dip her toes into other comic book opportunities such as Doreen Green.
While The Last Stand might be hard to forget, fans seem to not recall Page's other superhero role in 2010's Super. In the film, she played Libby – a psychopathic sidekick to the Crimson Bolt. Instead of helping the greater good, she seems to be more focused on revenge for petty things such as her friend's car getting keyed. While Squirrel Girl isn't psychotic, Page illustrates that she can get to a certain level of loudness and overexcitement. Combine that with her role as a sarcastic teenager in Juno and you have the ingredients for some pretty great dialogue.
2 Alia Shawkat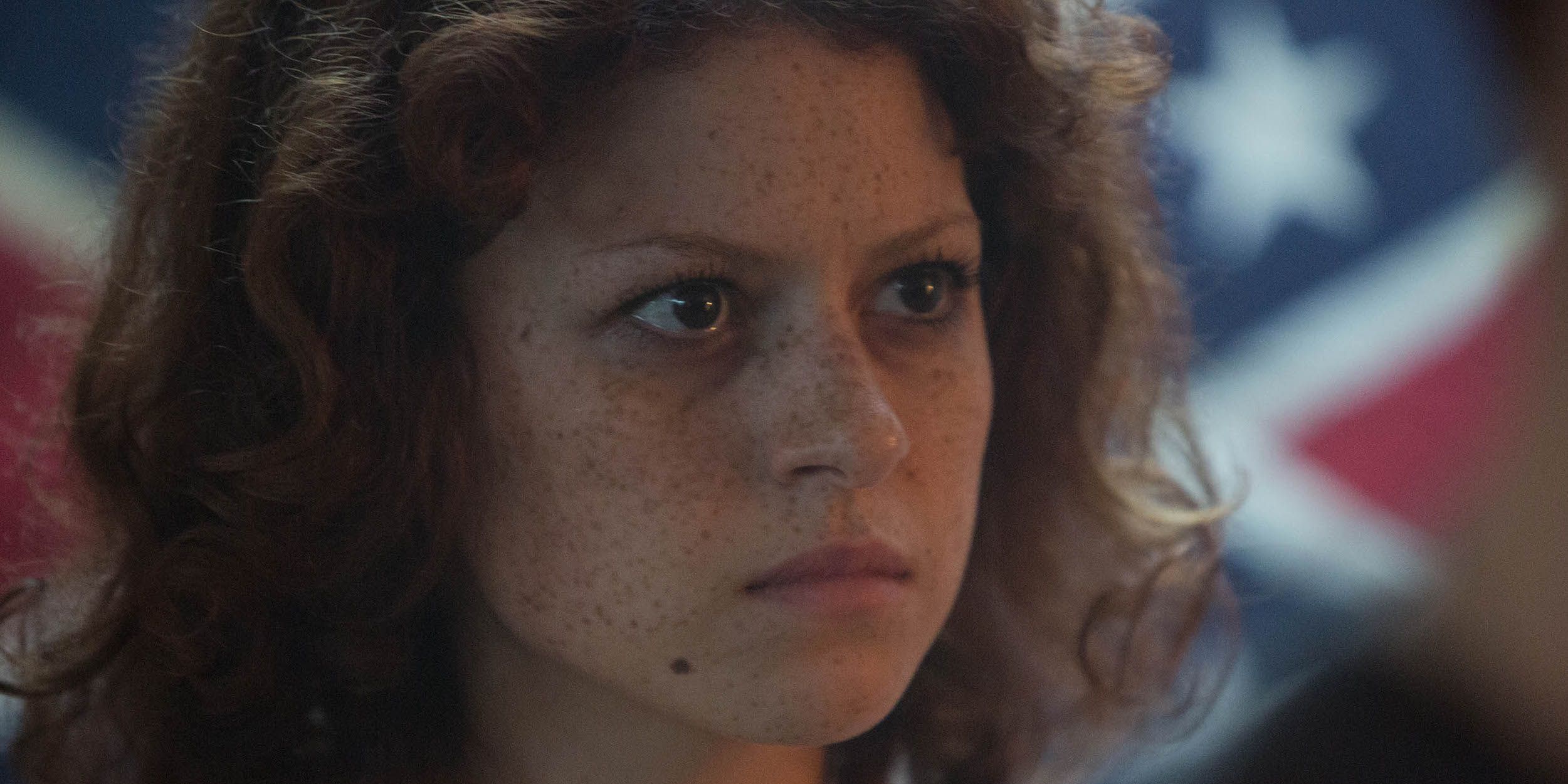 In an already stellar ensemble, Alia Shawkat was able to shine as Maeby Funke in Arrested Development. Her angsty, conniving character had been quite the con artist from the get-go. She successfully pretended to be a studio executive and created a paraplegic alter ego to snag donations. Since season four ended, Shawkat has become an indie darling with Green Room and The Final girls under her belt. Unfortunately, she has only played supporting roles and hasn't had an opportunity to be in the spotlight. But even in her small roles, she's still able to be make her character memorable through her snarky quips and snappy dialogue. Even though Shawkat isn't the first name that comes to mind for any other Marvel hero, she would be a perfect match for Doreen Green. Her spunky personality wouldn't necessarily be as awkward as Doreen's, but it could turn her into the female version of Star Lord. And according to ComicBook.com, James Gunn has expressed interest in directing the potential film. If he were to take this on, then it would definitely need that Guardians of the Galaxy vibe.
1 Mae Whitman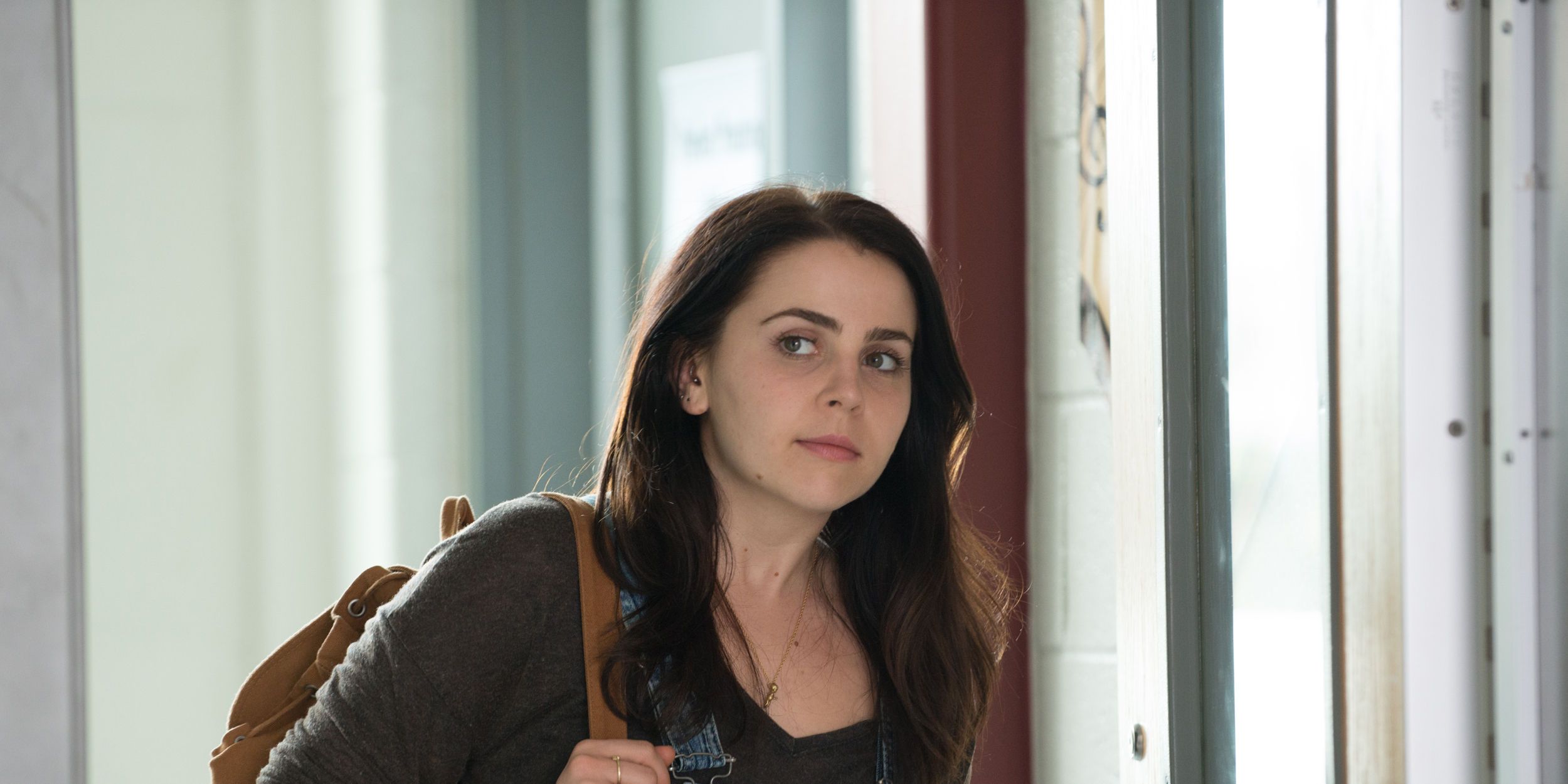 Even though Independence Day: Resurgence was a gigantic disappointment on its own, fans couldn't help but notice that Mae Whitman was replaced with Maika Monroe as the president's daughter. When Whitman specified that she wasn't asked to come back, they speculated that she wasn't asked because of her looks.
Either way, she dodged a pretty big bullet, but now it's her turn to get her own franchise. Whitman has already shown that she has an attitude fit for a superhero. Her brief role in Scott Pilgrim Versus the World showcased her talents as a snarky villain. But that's not all she can do; she's also able to play the awkward schoolgirl as shown in both Arrested Development and The Duff. Combining both of those genres, Whitman has proven that she is the best of both worlds. She already voices Barbara Gordon in a DC animated show, so now it's about time she becomes a real superhero.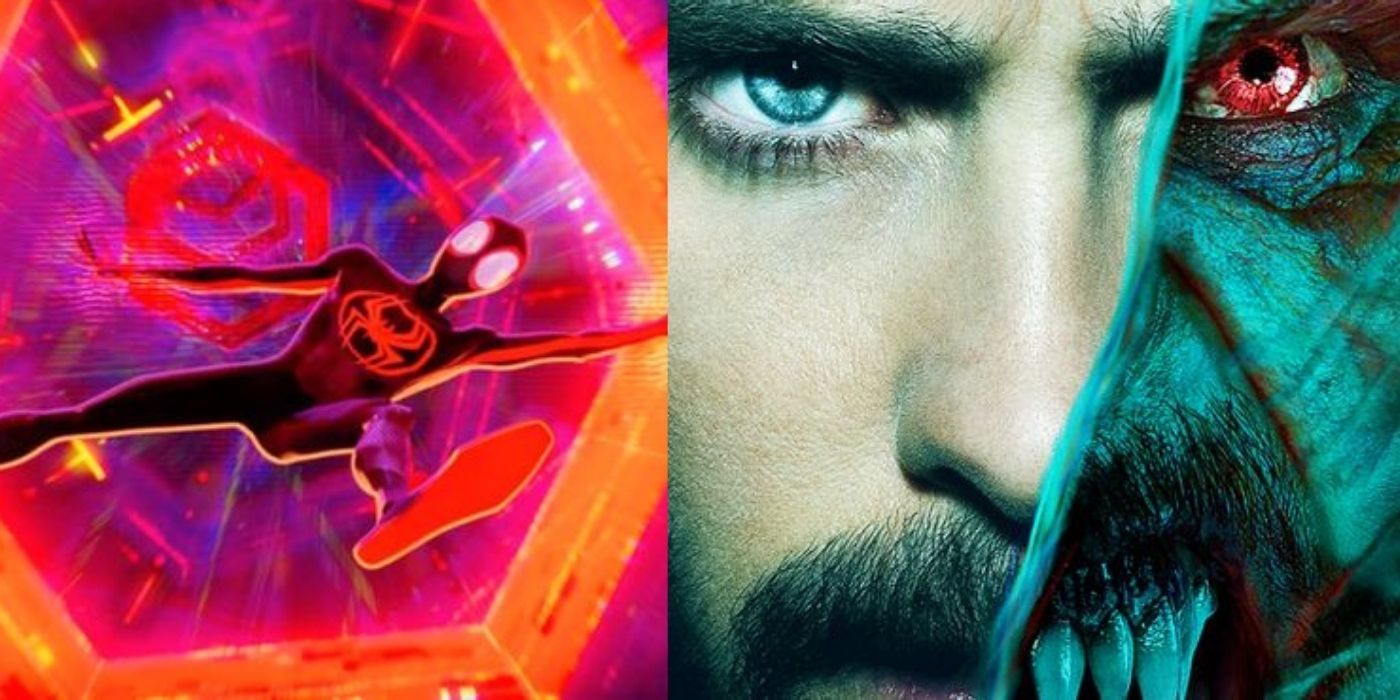 Link Source : https://screenrant.com/actors-who-could-play-marvel-squirrel-girl-movie/