15 Best Movie Musicals That Deserve Remakes
Hollywood may have lost its rhythm, but that doesn't mean it can't get it back. Here are the top classic musicals that could use a new look.
You Are Reading :15 Best Movie Musicals That Deserve Remakes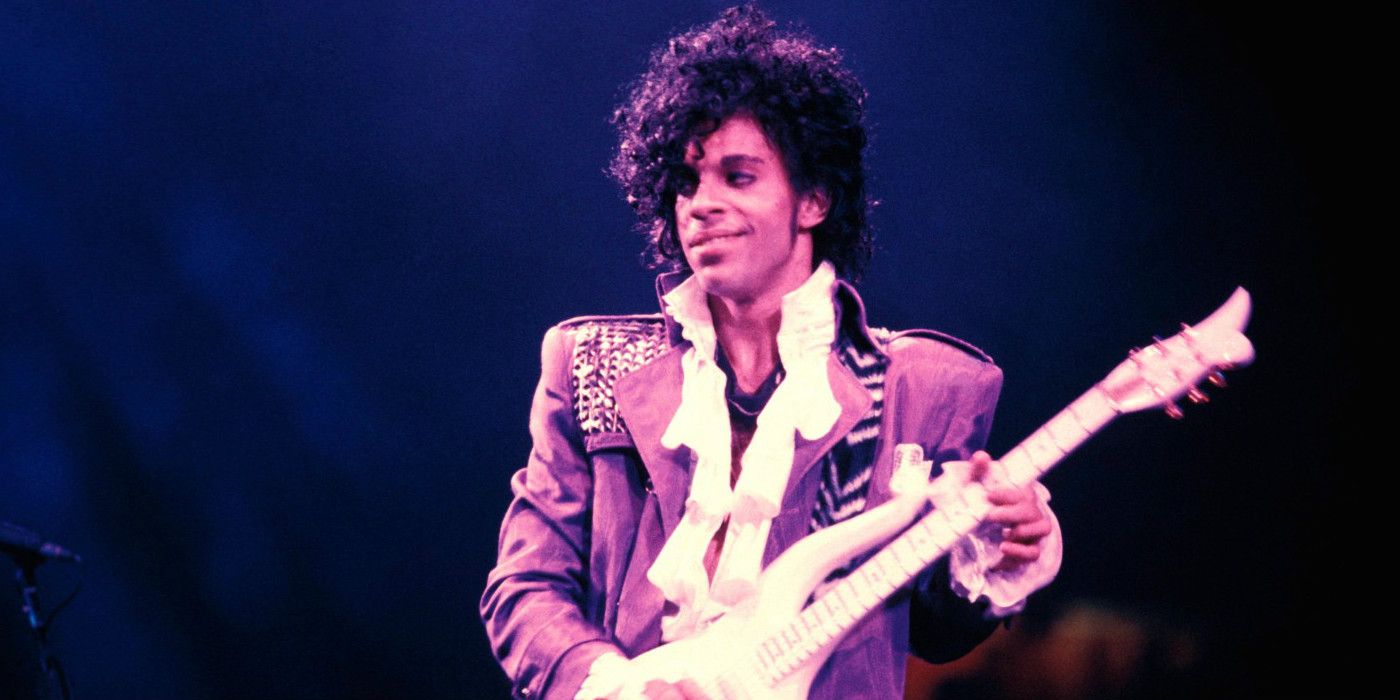 It's sad to admit, but somewhere between all the CGI-heavy blockbusters and the rise of super fandom, Hollywood has lost its rhythm. There was a time when the musical was still prevalent and dominated the screen. Oh, how things have changed. Now the stage and screen are so far removed from one another that audiences are rarely treated to the sort of theatricality and spectacle that once seemed essential.
Looking back at the past year, we can count the number of musical releases on our fingers. Take into account that very little of those actually have musical numbers and even less were worth watching and we're left with few precious dance and song moments. We say we've had enough. It's time that the movies start seriously considering returning to their old ways.
We've gathered our list of musicals that could be remade for today's audiences. Some films are already good on their own. Others could use some tweaking. But they could all use a new adoring fan base.
And so, without further ado, we present to you the 15 Best Movie Musicals That Deserve Remakes.
15 Chitty Chitty Bang Bang
Set in 1910s England and named after a car engine's noises, we can safely say this is the only musical where a broken down Grand Prix motorcar is the star of the film. Based on James Bond author Ian Fleming's book of the same name, the 1968 British production starred Dick Van Dyke as the crazed inventor Caractacus Potts. When each of his failed inventions continues to barely support his family, Mr. Potts takes the advice of his children Jeremy and Jemima and invests in an old jalopy wasting away in a junkyard. He fine tunes the car with his own specifications, transforming it into the Swiss Army knife of vehicles. When a tyrant looking to steal the car for himself kidnaps the children's grandfather, the Potts family looks to get him back.
With Disney remaking their entire musical collection, Hollywood is making room for fantastical, live-action family films. Although Chitty is a British production, we could see a similar future for this children's feature. This time we would get more car chases, higher intensity flying sequences and more sinister takes on villains like the Toymaker and the Child Catcher. Few of the Disney remakes scheduled for future release will likely feature musical numbers. It would be nice to see some singing in a live-action children's movie for a change. Chitty Chitty Bang Bang could present the opportunity we've been looked for.
Best Song: "Chitty Chitty Bang Bang"
14 A Chorus Line
Richard Attenborough's 1985 adaptation of Michael Bennett's A Chorus Line is a misstep in musical film-making if we've ever seen one. The original 1975 production about the inadequacies of 17 stage dancers competing for eight spots on a chorus line did something no other musical has pulled off convincingly since. It took a large ensemble, nearly indistinguishable in every way, and put a face to each acting participant. Each dancer steps up to deliver their own monologues about their insecurities, delivering stories about their outward appearances, homosexuality or problematic childhoods. All the while, the stage director's (Michael Douglas) thoughts lie with Cassie, a veteran dancer with whom he has shared a long, checkered past.
Attenborough's cinematic take does little in the way to coalesce the movie world with the hard-knock life of Broadway. The cast is youthful, full of hope and all too vivacious to project the pessimism of the original stage show. The camerawork is static and the musical numbers are one note, with some of them drastically changed from the Broadway version.
Ultimately, A Chorus Line falls into the category of long-running Broadway successes that have yet to see a proper silver screen adaptation. But with a variety of standout numbers to choose from, there's more than one reason to want to see Hollywood take another crack at this one.
Best Song: "What I Did for Love" (Broadway Version)
13 Funny Girl
Temptation is a recurring theme in musicals. Dance is a seductress and the fame and fortune that follows adds fuel to the flame. William Wyler's 1968 version of Funny Girl, based on the Broadway show and book of the same name, is a semi-biographical account of the life of Fanny Brice, the comedienne-turned-actress whose marriage to the gambling Nick Arnstein almost brings her career to an end. Although the portrayal of a marriage in free fall is not something new to showbiz dramas, it was a refreshing look behind the curtain. Brice's tale of music and dance as recourse from both emotional and financial burdens was an uplifting view at the everyday life of a stage performer.
With no future plans for a remake in the works, the direction a feature film adaptation would take is anyone's guess. Ryan Murphy (American Horror Story, Glee) recently acquired the stage rights to adapt Isobel Lennart's book, so maybe some variation of that will see the big screen someday. As rumor has it, Lea Michele has been looking to star. With all the success the show has had in the past, we can see why any actress would be looking to jump on board if it ever comes to pass, and she has knocked the song out of the park in the past.
Best Song: "Don't Rain On My Parade"
12 Meet Me in St. Louis
Set against the backdrop of the 1904 St. Louis World's Fair, Meet Me in St. Louis follows a well-to-do family at the turn of the century as one daughter, Esther Smith, looks to wed her next door neighbor John Truett. When Mr. Alonzo Smith, Esther's father and the head of the household, reports that he has been offered a job in New York, the family must cope with the news as they prepare to miss the fair and leave their lives behind.
Released in 1944 and headlined by Judy Garland, Meet Me in St. Louis is based on a series of semi-autobiographical vignettes originally published in The New Yorker by Sally Benson, detailing her life growing up on 5135 Kensington Avenue. Garland would go on to have multiple hit songs from the picture, most notably "Have Yourself a Merry Little Christmas" and "The Trolley Song," the latter of which received an Academy Award nomination.
The poignancy of Esther's story, growing up in St. Louis and being asked to move, is an identifiable feeling anyone could understand. The vibrant, charismatic Esther serves as one of the most relatable musical figures to date. We could easily see a younger actress with singing chops such as Emma Stone taking on the role. A casting choice like that would justify making the movie on its own.
Best Song: "The Trolley Song"
11 42nd Street
The oldest musical on this list, we just wouldn't feel right not including at least one Busby Berkeley feature. His first choreographed film of merit, 42nd Street managed to squeak by the Hays Code just early enough to prominently feature his showgirls and their long legs. The backstage musical gave an inside look into the production of a Broadway show, with the numbers all taking place on center stage with overarching shots of the entire cast dancing in unison.
Although the film's true star is the set decoration and choreographed sequences, 42nd Street is also an an underdog story. The renowned Broadway director Julian Marsh is putting on his last big hoorah. Washed up and broke due to the 1929 Stock Market Crash, his latest show must be a smash hit, or else he won't have the money to retire. Problems escalate when the show's lead breaks her ankle and a chorus girl, new to town and without the experience of her fellow dancers, takes over the role.
The visual pleasures of Busby musicals have come with their fair share of criticism for objectifying women, but truthfully, no other choreographers have managed to blend choreography and cinematography more successfully. With the 1930s setting, a remake would be a nice ode to the musicals of the past, mixing both the nostalgia and the opulence of the decor with the burdening reality of the Great Depression.
Best Song: "42nd Street"
10 Jesus Christ Superstar
A rock opera sung by Jesus and his disciples without a word of spoken dialogue, Superstar has largely avoided a big screen remake due to the controversial implications it could have with Christian audiences. The psychological stance of Jesus and Judas in particular have come under criticism for their loose interpretations of the Bible. But with the right marketing campaign and some star power to go along with it, this is one show that could appeal to the growing Christian movie-going audience.The last few years have created a greater output in family-friendly Christian films. Movies like The Nativity Story and God's Not Dead have reinvigorated the genre. It can be hard to accommodate all audiences, especially when dealing with a story of religion. But music speaks in numbers, and can be used to pull in viewers outside of a targeted demographic. The original stage production created by Tim Rice has managed to perform favorably over the last four decades for these very reasons. With musical numbers like "I Don't Know How to Love Him" and "Superstar," there's enough intrigue around the modern restructuring of the Biblical narrative to warrant a remake. And with the size of the growing Christian audience, a large box office turnout could be inevitable.Best Song: "I Don't Know How to Love Him"
9 An American in Paris
Over the course of his illustrious career, Gene Kelly built an impressive repertoire with long, continuing tap dance sequences and memorable melodies. None are greater than Singin' in the Rain, we'll give you that. But rather than dealing with the inevitable backlash that would come with remaking the movie most often called the greatest musical of all time, we suggest taking another look at this now dated, but still relevant musical.
The story of American World War II veteran Jerry Mulligan is one of a love lost and an opportunity wasted. A struggling artist in Paris, Jerry pursues a career in painting. He spends time with a concert pianist named Adam and a French singer named Henri. He eventually befriends an attractive patroness named Milo before falling for another woman, the elusive Lise. Though Milo grows jealous of Jerry's new infatuation, she continues to fund his work. The lovelorn expatriate soon learns that Henri has also fallen for Lise and quickly realizes their relationship may not be in the cards.
A Broadway adaptation of Vincente Minnelli's 1952 film premiered at the Palace Theater in April 2015, where it received critical acclaim across the board. The show's spirited performances have given the film new life. Audiences have responded to the revitalized story, and with Minnelli's picture now appearing more generic among other musical classics, it would seem a remake could be a promising prospect.
Best Song: "I Got Rhythm"
8 Little Shop of Horrors
Catchy music, a carnivorous plant and an unlikely hero. Sure, this is the formula for Nintendo's Super Mario Bros., but it's also the setup for The Little Shop of Horrors, the oddball 1960 black comedy directed by Roger Corman. A low-budget B-movie, Little Shop gained popularity during the '60s and '70s. The film would eventually inspire the Off-Broadway rock musical of the same name, leading to another feature film in 1986 directed by Frank Oz.
The story follows the nerdy Seymour, a florist working at Mushnik's Flower Shop in the slums of Skid Row. Seymour works alongside Audrey, with whom he is deeply in love. The shop has fallen on hard times, with fewer customers coming in each week. In an attempt to lure in more people, Audrey suggests putting a strange Chinese flower hybrid in the store. Long story short, the plant plans to take over the world with the help of Seymour feeding him human blood sacrifices.
Since the first musical, Little Shop has grown a following playing in small venues and high schools. Due to the story's sci-fi elements, a planned remake has been circling the rumor mill for some time now. Most notably, Joseph Gordon-Levitt was once believed to be attached to the film for Warner Bros. With alien domination always being a hot Hollywood topic, we can see this one gaining a wider audience if it's ever retold in the near future.
Best Song: "Mean Green Mother from Outer Space"
7 My Fair Lady
Few actresses are lavish or refined enough to pull off a transition from a Cockney flower girl to a high-class member of Edwardian London, but Audrey Hepburn managed to do just that under the tutelage of phonetics professor Henry Higgins (Rex Harrison). The 1964 adaptation of George Bernard Shaw's stage play Pygmalion raked in enough acclaim that it danced off with eight Academy Awards under its belt.
At a time where rom-coms have been overtaken by genre tropes and musicals have virtually disappeared, My Fair Lady delivers a proven underdog formula. Eliza Doolittle undergoes her transition based on a bet that Higgins can't make her a civilized member of society. In turn, she becomes the woman of his dreams, winning over his affections and proving that she was always the person everyone thought she could never be.
A remake has been discussed as far back as 2008 with Keira Knightley (who's a bit of a dead ringer for Hepburn) in the starring role. Since then, negotiations have fallen to the wayside, and the production has been shelved. We could see Knightley pulling off the role after successes like The Pride and Prejudice and Atonement. She has the right amount of sophistication to pass as a newly initiated member of the upper class. With a little bit of luck, My Fair Lady will find itself out of its production rut and back on the silver screen.
Best Song: "The Rain in Spain"
6 Cabaret
The setting is Berlin. The year is 1931. The Weimar Republic is in decline. Hyperinflation is eroding the value of German currency and the people seek new leadership. With the chancellorship of Hitler only a couple years away, the Nazi Party is beginning to take shape. The decadent nightlife is still in full swing, but the crippling reign over the city will soon take over.
The 1972 musical directed by Bob Fosse and starring Liza Minnelli is progressive even by today's standards. Apart from its depiction of Weimar Berlin before World War II, the film deals with issues regarding homosexuality and abortion. The film's lead Sally Bowles works at the Kit Kat Klub, where she first meets a British tourist named Brian. Though she believes him to be gay, they begin a relationship. They later meet the alluring playboy Max von Huene, with whom they both share sexual encounters. When Sally realizes she's pregnant, she wonders whether she should keep the child.
The musical numbers in Cabaret are largely diegetic, taking place on the stage. The club serves as the last remaining constant in Sally's life, the only thing which hasn't changed by the film's end (though the rise of the Nazi Party will soon take it too). The movie, with its mature themes and feel-good tone, benefits from its agelessness. With the pizzazz of its dance numbers and a social awareness to boot, this is one picture that would speak volumes with a new audience.
Best Song: "Cabaret"
5 Gentlemen Prefer Blondes
At this point, it's senseless to ask what our generation's Marilyn Monroe would look like. For that matter, it's nearly impossible to compare anyone to one of Hollywood's most memorable faces. Still, everyone from Michelle Willliams to Scarlett Johansson have channeled their inner Merilyn, whether for a film or a Dolce and Gabbana campaign. So maybe recasting Lorelei Lee in Gentlemen Prefer Blondes, one of Monroe's most iconic roles, isn't so impossible after all.
The 1953 musical, which also stars Jane Russell as Lorelei's best friend Dorothy Shaw, follows two American showgirls as they embark for France for their next performance. Lorelei is a gold digger by definition. She seeks out men with wealth, relying on her sultry looks and charm to persuade them to commit to marrying her. Dorothy doesn't see money as a virtue, but does believe every man should be attractive and well sculpted. When Lorelei's potential father-in-law grows suspicious of her intentions with his son Gus Esmond, he hires a private investigator to follow them to France and gather evidence to prevent them from marrying.
With Hollywood under more scrutiny for the lack of central female characters, Gentleman Prefer Blondes serves as a perfect example of two women of stark contrasts who exhibit neither the naivety or head-over-heals romanticism of most rom-com leads. With the right stars in place, this could be the strong female cast we've been waiting for.
Best Song: "Diamonds Are a Girl's Best Friend"
4 Purple Rain
To some, this entry is a no-brainer. For others, it could be too much too soon. With Prince's passing, the world has taken the news to heart, paying tribute to the Minneapolis-born innovator of funk, pop and R&B. And while a biopic is inevitable at this point, there is another motion picture equally as likely to happen.
With the release of Purple Rain in 1984, Prince made his first foray into the movie world. His semi-autobiographical portrayal of The Kid was the singer's own way of telling his life story. The movie featured a father who was both physically and verbally abusive to the film's lead, which rubbed off on him and his relationship with his girlfriend Apollonia. When The Kid's rival Morris Day, an opposing musician at the nightclub where he plays, recruits Apollonia for his girl group Apollonia 6, The Kid lashes out and sends his relationship into a spiral.
It's going to take a director with some serious music history appreciation to consider remaking Purple Rain. Even if we could envision a remake on the horizon, it will have to be in the next few years when the sting from his passing hurts a little less and audiences can really come to value a retelling of the story from a fan's perspective. Until then, we'll always have the original to watch for the nights we want to remember the legacy of the funk icon.
Best Song: "Purple Rain"
3 The Red Shoes
The only entry on this list without any singing numbers, The Red Shoes is composed of choreographed dance routines wrapped around one ballerina's obsessive journey to become the face of a ballet by the unforgiving impresario Boris Lermontov. Poised to become the best dancer she can be, the young Victoria Page pledges her complete devotion to Lermontov. But when she falls for the ballet's handsome composer Julian Craster, Victoria finds it hard to separate her life on stage from the reality around her.
Michael Powell and Emeric Pressburger's film of compulsion is a story within a story, effectively coupling Hans Christian Andersen's fairy tale of the same name with Victoria's confounding attempt to separate her love life from the stage. What unfolds is a harrowing, lovelorn depiction of one woman's choice between the man she loves and the career she's always wanted.
Martin Scorsese and Brian De Palma have both called The Red Shoes one of their favorite films, though neither has expressed interest in remaking it. Darren Aronofsky's Black Swan has also been compared to the 1948 musical, though he has said all similarities were purely coincidental. At this point, there is no talk to bring the story back to the big screen. But if a remake ever does come to fruition, any of these directors would be ideal candidates for the job.
Best Scene: The hallucinatory 17-minute dance scene
2 Gypsy
Among the best written musicals of Stephen Sondheim, Gypsy's showbiz narrative depicting the relationship between two daughters and their overbearing mother has yet to see a proper on-screen adaptation. Although the 1962 film, featuring Natalie Wood and Rosalind Russell wasn't bad, it did lack many of the critical elements of the Broadway production. Russell's turn as the world's worst stage mother failed to demand the screen and left the final production feeling flat, while Natalie Wood fell short of her role as Louise, the daughter-turned-burlesque dancer.
A remake of Gypsy has been on the cusp of production for the past few years, with Barbra Streisand in talks to take on the role of Mama Rose. The production has faced a myriad of setbacks, including numerous directors who have seen themselves attached and removed from the project. Mostly recently, Barry Levinson (Good Morning, Vietnam) was set to helm the picture with Streisand reportedly wanting Lady Gaga for the role of Louise.
If the remake ever does come to be, Lady Gaga seems like a suitable choice, at least so far as the film's more risque burlesque scenes are concerned. We already know Streisand and Gaga have a set of pipes on them, but whether we're buying Gaga getting bossed around by Streisand is another story. That's one take on the popular musical we'll have to see to believe.
Best Song: "Everything's Coming up Roses"
1 A Star Is Born
A tale of fame and crippling addiction, A Star Is Born has seen three feature film versions hit the big screen since 1937. To date, the 1954 film featuring Judy Garland and James Mason is the most accomplished take on the story. Rumblings of a remake spearheaded by Bradley Cooper and starring Beyoncé have been circling the web. But now that Beyoncé has left the film, the future looks faint for the aspiring actress Esther Blodgett and her alcoholic husband Norman Maine.
A Star Is Born follows Esther on her meteoric rise to the top after meeting Norman at one of her performances as an unknown singer. After he drunkenly stumbles onto the stage during the live gig, he introduces himself as a washed up actor on the decline. He promises her a life of luxury as a movie star and sets on a quest to jump start her career as he sees his slowly come to an end.
With Cooper gearing up for his first job behind the camera, his name alone could draw enough attention to a remake to fill theater seats. More importantly, the film will give some much needed insight into the behind-the-scenes lives of Hollywood stars told during the Internet-driven age of tabloids and social media dominance. That in itself is a rarity in movies these days, and enough to ask for a 21st century version of the story.
Best Song: "The Man That Got Away"
—
Did we miss any of your favorite show-stopping musicals? Sound off in the comments section.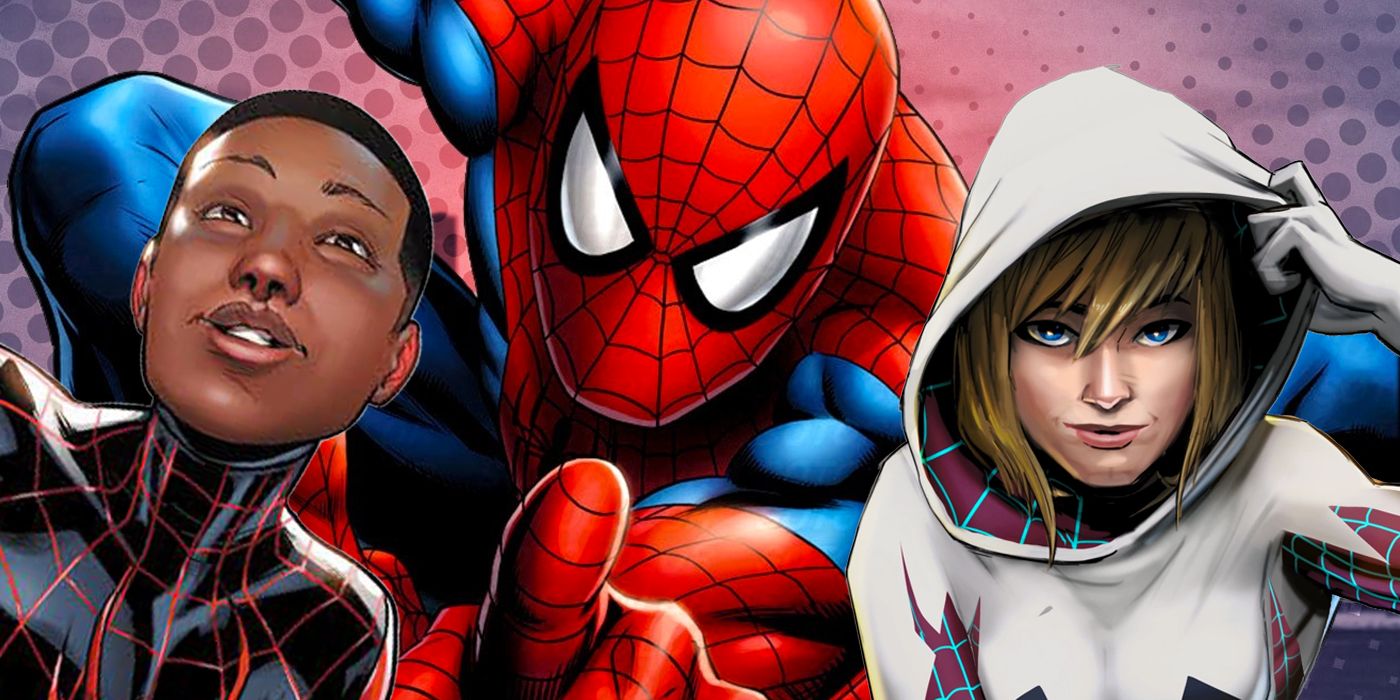 Link Source : https://screenrant.com/best-musicals-deserve-remakes/?view=all