20th Anniversary Devil May Cry Dante Statue Costs $4299
Prime 1 Studio is making a 1/2 scale statue of Dante from Devil May Cry for the series' 20th anniversary and it will cost the princely sum of $4299.
You Are Reading :20th Anniversary Devil May Cry Dante Statue Costs $4299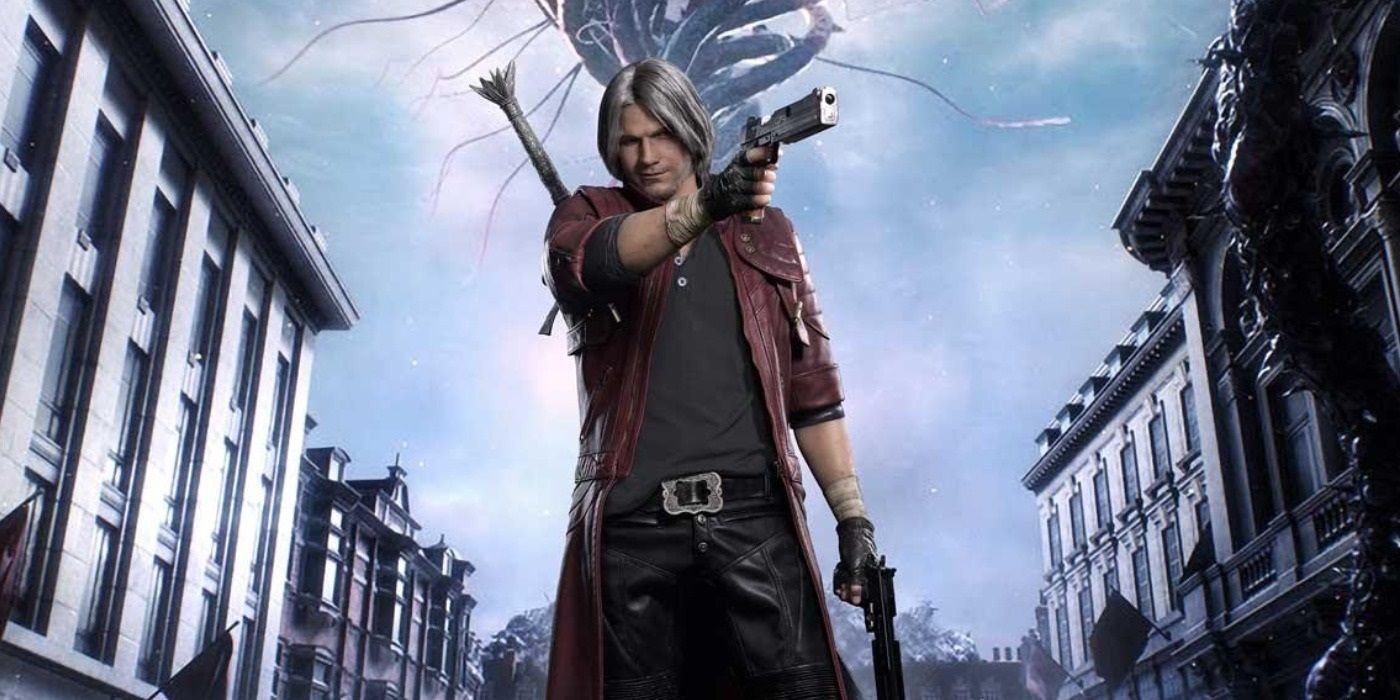 A new statue of Dante from the Devil May Cry series is on the way as part of the 20th anniversary celebrations for the series, but it's only for those with deep pockets, as it will cost $4299. The statue depicts the older version of Dante from Devil May Cry 5, which remains the most recent entry in the series following its release in 2019.
Dante started out as the protagonist of the Devil May Cry series, but he has been joined by different characters over the years. Devil May Cry 5 focuses on Dante's nephew, Nero, as well as a sorcerer named V. The Special Edition of the game also included Virgil (Dante's brother) as a DLC character. Dante is still considered to be the main character of the series, which is why he is the one who receives crossover appearances in Shin Megami Tensei 3 and the Marvel vs. Capcom series.
2021 marks the 20th anniversary of the Devil May Cry series, and Capcom hasn't done much to celebrate it so far. There is some expensive Devil May Cry merchandise on the way, however, but it costs a lot. The official Prime 1 Studio Twitter account has announced that a large and exceedingly detailed statue of Dante is on the way, and that it will cost the princely sum of $4299 USD.
祝!デビルメイクライシリーズ20周年!! 伝説のデビルハンターが、まさに実在レベルのクオリティで立体化! 1/2 Scale DMC5 ダンテが受注開始! 究極のコレクターアイテムが登場です。 受注はコチラ:https://t.co/MSdsztcuFT#DevilMayCry#Prime1studio#DMC5 pic.twitter.com/z1O07YxSUb
So, what makes this statue so expensive? It's 1/2 scale, which means it stands at about 3.5 feet. The components used in the statue are meant to reflect the texture of Dante's possessions, which means the fabric of the statue matches the fabric of his clothes, while the guns and belt buckles are made of metal. The statue comes with a replacement head that even has synthetic hair, for those who want to rub his stubble. Those with the money to spend on a massive hairy Dante figure can pre-order it from the Prime 1 Studio website. There is also a cheaper version of the statue that costs $2699, but it lacks the spare head with synthetic hair.
The 20th anniversary of Devil May Cry happened on August 23, but there were no announcements regarding a new entry in the series, the Netflix animated show, or even a collaboration with Monster Hunter Rise. It seems that Dante has been forgotten on his birthday by the very company that brought him to life, but those with the cash to burn can celebrate in their own way, with a huge Dante statue that's approaching the real thing in detail.
Link Source : https://screenrant.com/devil-may-cry-dante-statue-20th-anniversary-expensive/