6 Things That Needs To Happen In Arrowverse's Crisis On Infinite Earths (4 Things That Must Be Avoided)
With Arrowverse's coming Crisis on Infinite Earths crossover, there are 6 things that have to happen as well as 4 things that need to be avoided.
You Are Reading :6 Things That Needs To Happen In Arrowverse's Crisis On Infinite Earths (4 Things That Must Be Avoided)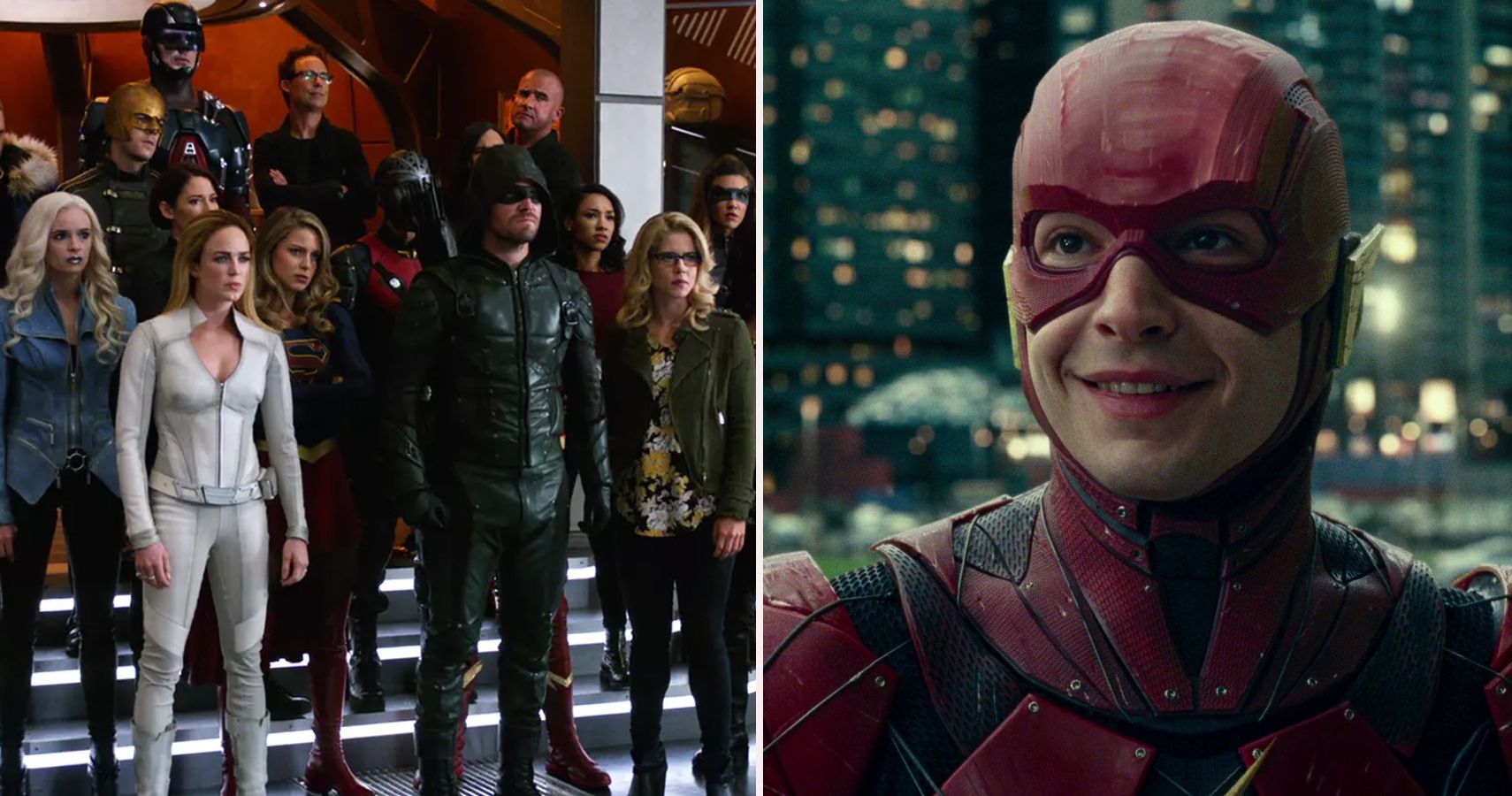 The CW is gearing up for its biggest Arrowverse season of all time and not only because of the highly anticipated returns of the respective shows as well as the debut of Batwoman. Announced last December, the crossover event for this year is going to be Crisis on Infinite Earths, the iconic storyline that changed DC Comics forever. Since the final scene in The Flash pilot in 2014, the Arrowverse has been building up to this as the biggest crossover in The CW's DC TV Universe.
Given the scale of the crossover, which is set to run for five hours across Arrow, The Flash, Supergirl, Legends of Tomorrow and Batwoman, details are being kept under wrap. A few things have been revealed, thanks to San Diego Comic-Con, with LaMonica Garrett pulling double duty by playing the Monitor and the Anti-Monitor. In addition to that, Brandon Routh will suit up again as Superman while also playing Ray Palmer a.k.a. the Atom. With that said, there are 6 things that need to happen in the crossover as well as 4 things that need to be avoided.
10 AVOID: Too Much Focus on Romance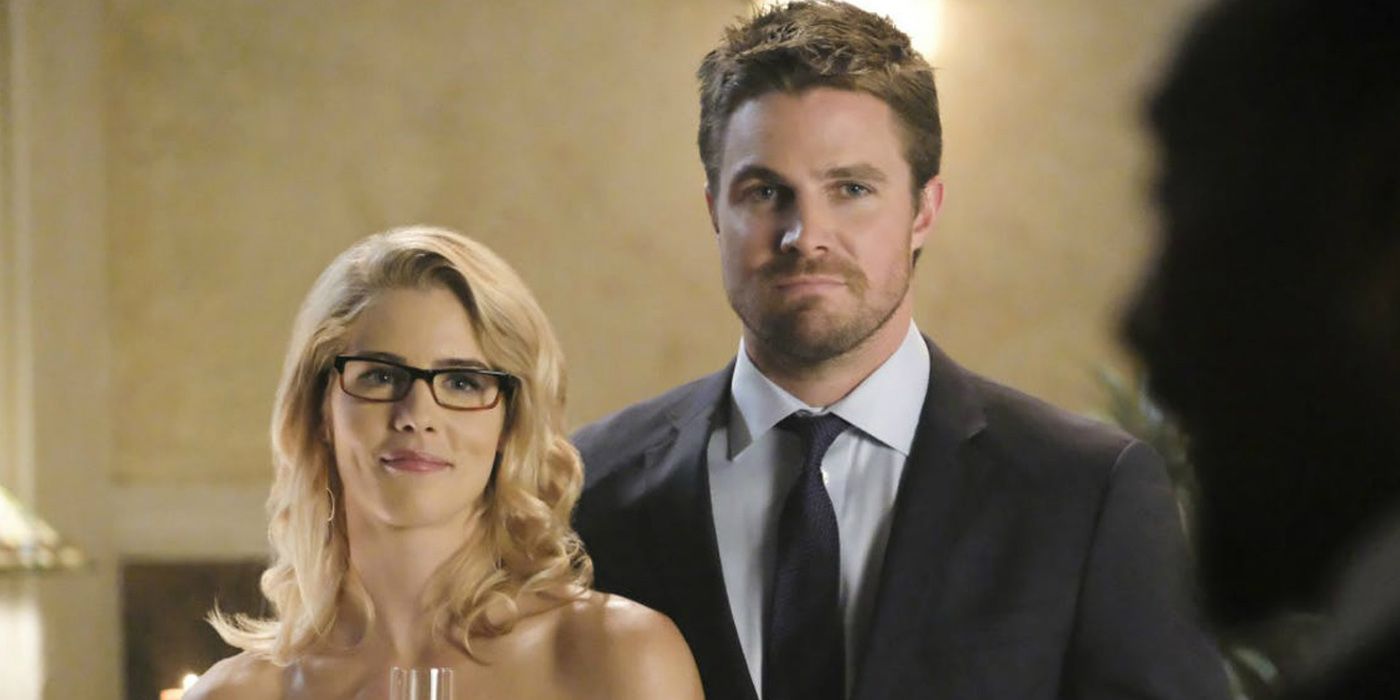 With the biggest crossover bringing together a ton of characters from five shows, there's going to be a lot to get done in those five hours. Something that previous crossovers have carried over from the regular seasons is the romance. Some of it has been done solid while also holding the crossovers back. While we aren't saying to completely avoid focusing on the romantic couples that exist, it should be kept to a minimum.
It'd be perfect if all the couples that we see in the crossover are on good terms rather than bring in drama à la Oliver (Stephen Amell) and Felicity (Emily Bett Rickards) in the Crisis on Earth-X crossover. There'll certainly be drama but preferably it will involve the whole team rather than just one couple who had issues in the episodes leading up to the crossover.
9 NEEDS TO HAPPEN: Guest Spots From Past DC TV Shows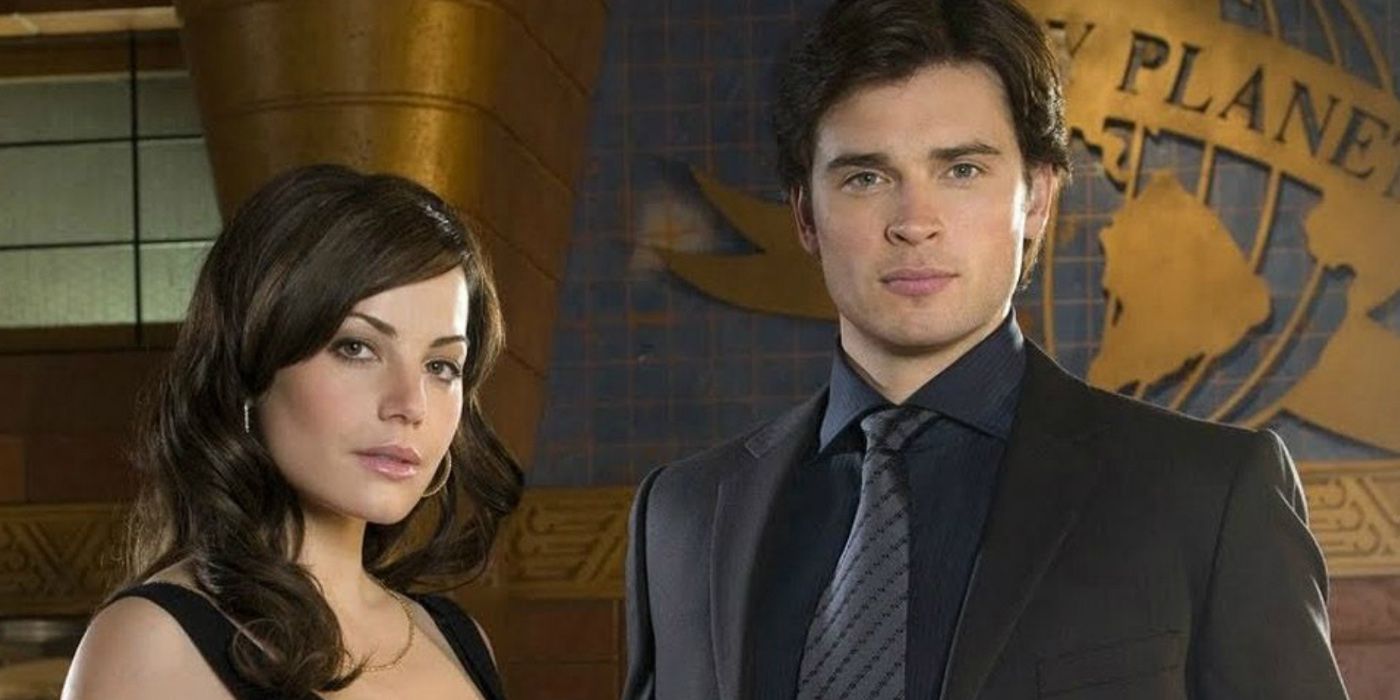 While the Arrowverse helped push the idea of DC TV further, many shows have come before them, like – among others – Smallville and Lois & Clark: The New Adventures of Superman. While Crisis on Infinite Earths will mainly focus on The CW DC shows, it wouldn't hurt to pay homage to the past shows that, in theory, exists on their own respective Earths.
The CW has already paid tribute in so many ways to The Flash TV show back in the 90s so why not do the same for some good old favorites? Imagine Tom Welling's Superman kicking butt together with Routh and Tyler Hoechlin's respective versions? Let Teri Hatcher and Erica Durance's Lois Lanes come and meet Elizabeth Tulloch's incarnation for a minute or two.
8 AVOID: Setting Up New Shows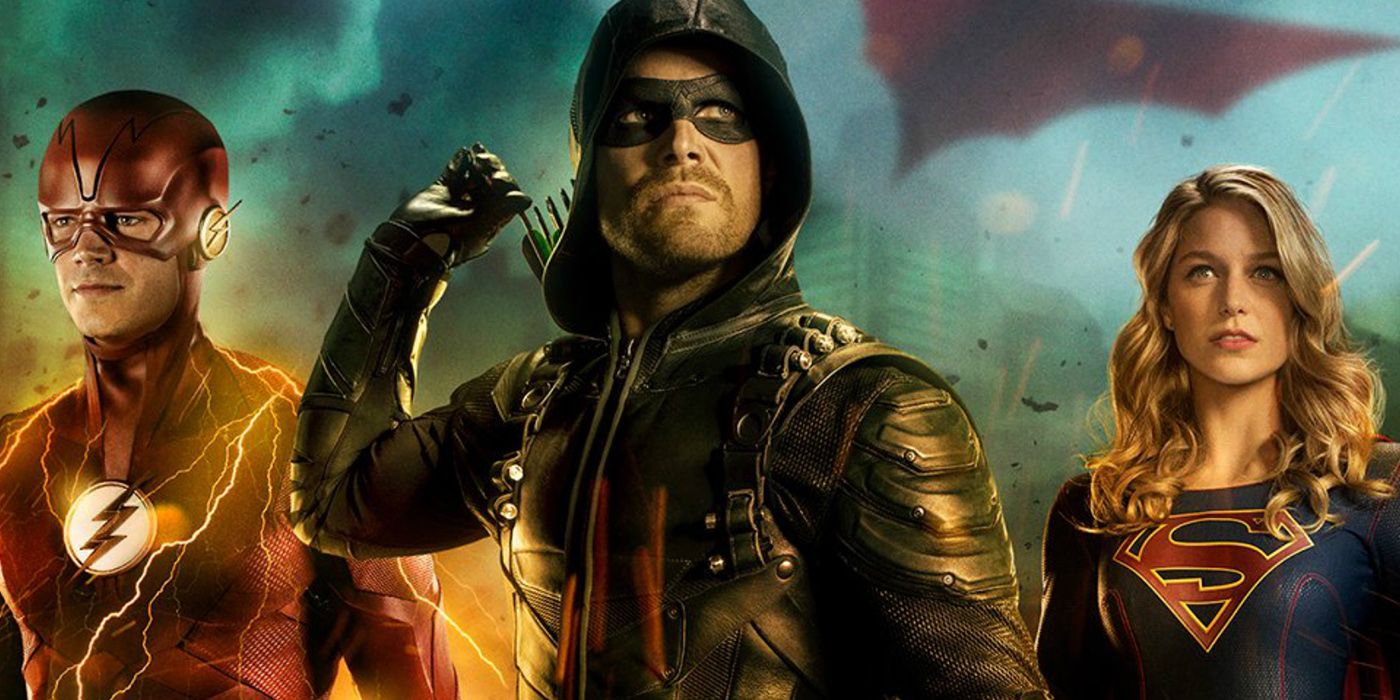 Who wouldn't love a tease or two for the next generation of DC shows to come on The CW? As great as that sounds, that is not what the crossover is or should be about. Crisis on Infinite Earths needs to do is celebrate the four shows that have been running for all these years. To use the crossover to tease a potential Green Lantern show or another team-up series would take away focus that Arrow, The Flash, Supergirl, and Legends of Tomorrow deserve.
These are the shows that have been keeping this franchise alive since Arrow started in 2012. It wouldn't hurt to get introduced to maybe a new DC hero here or there, but to try and backdoor a pilot episode of a new series would hurt the crossover. While it's about saving the multiverse, it's also honoring what exists right now on The CW. The Arrowverse will need some time to breathe out after the crossover is done and pulling a The Amazing Spider-Man 2 to set up spin-offs is not what this crossover needs.
7 NEEDS TO HAPPEN: Cameos From DC Universe Shows & SYFY's Krypton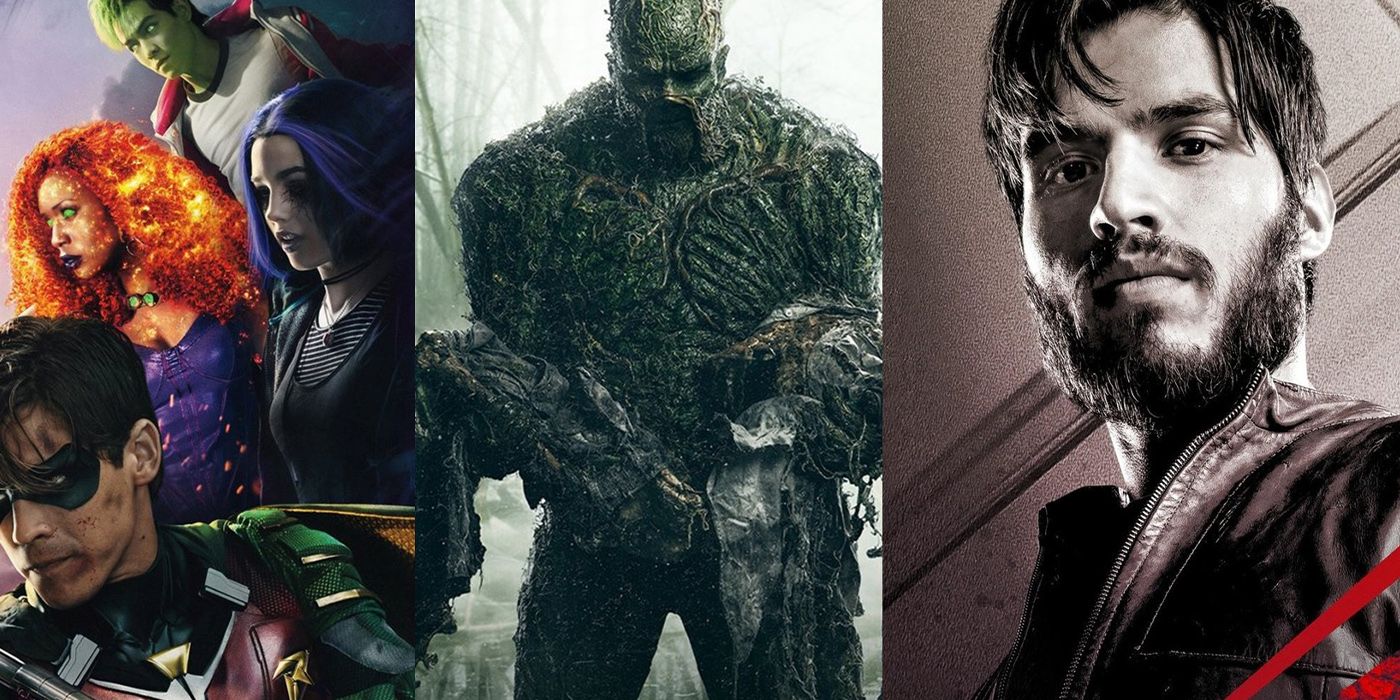 While Greg Berlanti has the Arrowverse on The CW, there are also his shows on DC Universe with Titans, Doom Patrol, and Stargirl. There is also James Wan's Swamp Thing (which sadly got canceled) to consider too. The likelihood that they could all appear in the crossover is slim to none as they all film at different times and outside of Vancouver. However, if multiple versions of Earth end up merging, maybe those shows could be absorbed into the same universe as the Arrowverse? While crossovers with those shows would be limited, having them all in the same world would still do wonders.
If there were to be cameos, it could simply be archived footage that could be used similarly to when Barry traveled to Earth-2 for the first time. There's also SYFY's Superman prequel series Krypton that should get to be part of the fun as well. Whatever Multiverse number that Seg-El (Cameron Cuffe) and the characters on the show exists on, a short cameo shouldn't be too tricky. Since we already got two Supermen in the crossover, imagine Cuffe playing his own grandson Superman from the Krypton universe, which would be a lot of fun.
6 AVOID: Too Many Storylines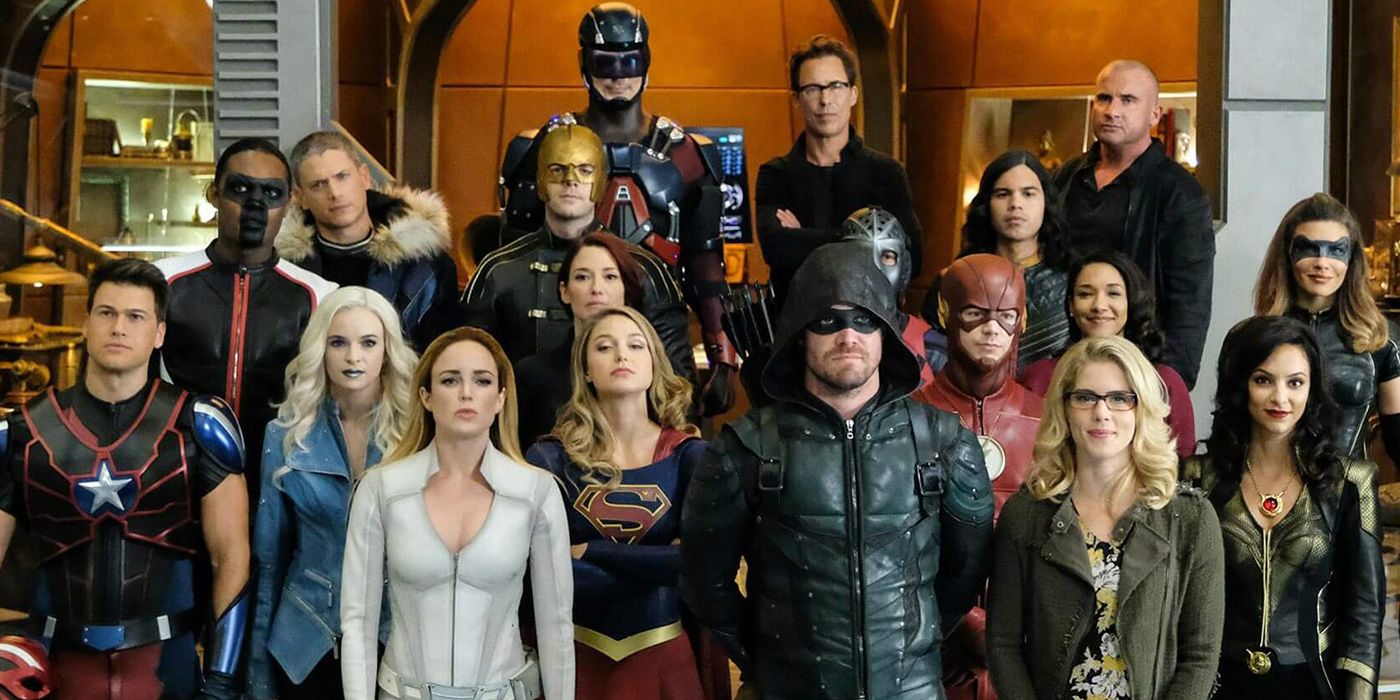 When you are dealing with five shows in one big crossover, you get a ton of characters involved. However, Crisis on Infinite Earths needs to focus on just one storyline. Anything that doesn't involve saving the multiverse should be kept outside the crossover. With five hours dedicated to one of DC Comics' famous storylines, no time should be wasted on stories from the individual shows.
If there is a side plot going on in Supergirl Season 5 that has nothing to do with the Crisis, save it for after the crossover. Same thing for Batwoman Season 1, The Flash Season 6, or Legends of Tomorrow Season 5.
5 NEEDS TO HAPPEN: A Soft Reboot
The word "reboot" can have so many meanings and, in the case of the Arrowverse, it would never be fully rebooted. However, what Berlanti's DC TV franchise currently needs is a soft reboot that would greatly extend the life of the Arrowverse. The CW will always keep making more shows based on DC characters, plain and simple.
When Supergirl, The Flash, and Legends of Tomorrow eventually end, more shows will come to take their place, like Batwoman taking over for Arrow. In order for the Arrowverse to last for years and years, a soft reboot could benefit The CW in many ways. Maybe resurrect some past dead characters that can live on for future shows? It's safe to say that the continuity of the Arrowverse will most likely get altered in favor of more stories.
4 AVOID: Teasing Next Year's Crossover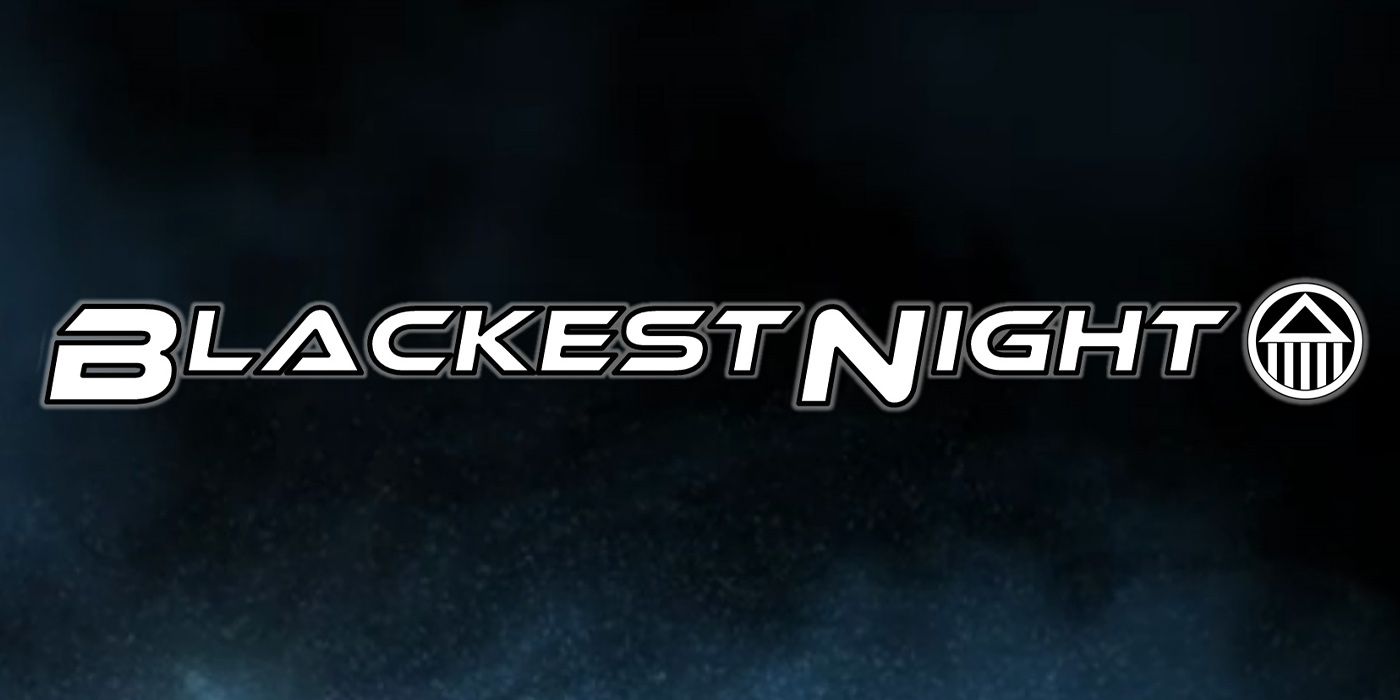 While the Arrowverse is going to look incredibly different after Crisis on Infinite Earths, crossovers will still happen after that. However, there is absolutely no need to tease what is to come in the fall 2020 crossover. This crossover needs to just focus on making sure it will be the best one of all time.
To start worrying about what storyline to adapt in 2020 is unnecessary. After the crossover, it's going to be a lot to take in with the new changes caused by Crisis on Infinite Earths. It definitely worked for Elseworlds to reveal that this year's crossover would be Crisis on Infinite Earths, but it's not something they have to do for every crossover.
3 NEEDS TO HAPPEN: Moving Supergirl & Black Lightning to Earth-1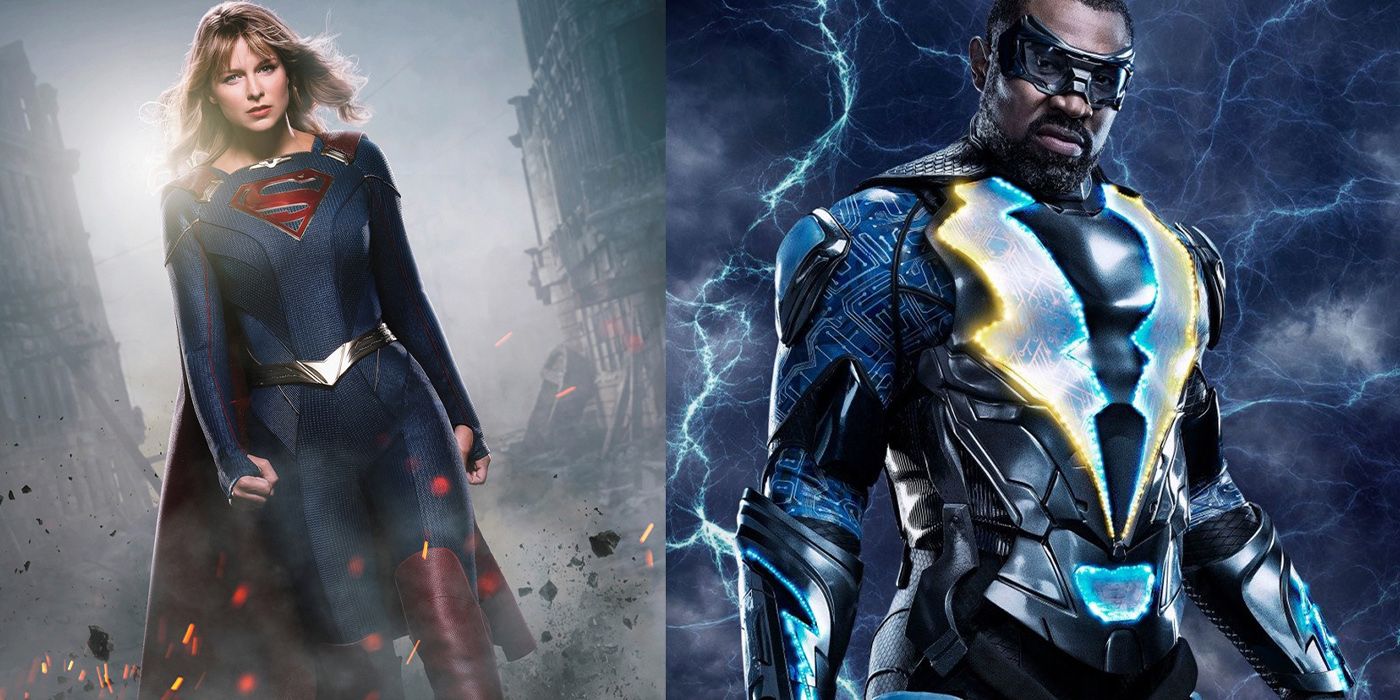 One of the major things that happened in the Crisis on Infinite Earths storyline is that it merged a whole lot of Earths. In the Arrowverse, it has been established that Supergirl currently exists on Earth-38. With Black Lightning, the show doesn't officially have an Earth number but may as well be considered to be within the Arrowverse multiverse. Even if that show never plays around with that concept, it may as well be one of the Earths out there.
For the crossover to not merge a couple of Earths would be a disservice to the comic that they're basing it on. While it's tough to say if other DC shows outside The CW could merge with Earth-1, it shouldn't be difficult to achieve that with Supergirl and Black Lightning. Even though Black Lightning doesn't shoot in Vancouver, Canada, it shouldn't be this tricky to have our heroes in Freeland exist on Earth-1, but still carry on their story as it's.
2 NEEDS: At Least One DCEU Guest Spot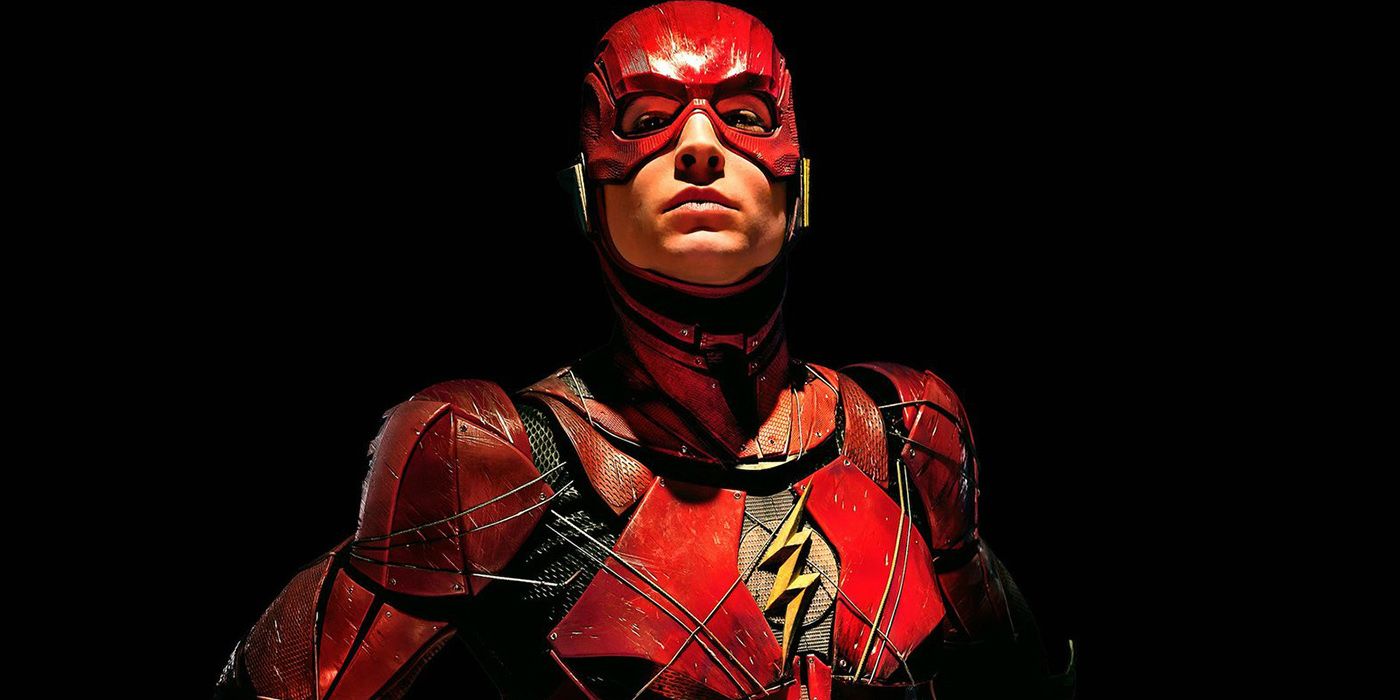 The DC TV shows and the DC Extended Universe (or the Worlds of DC, whichever you prefer) have never crossed paths. For Crisis on Infinite Earths, it would be a huge missed opportunity if they couldn't get at least one major hero from the DCEU to show up in the crossover.
It'd be wonderful if someone like Ezra Miller's Flash could show up to share the Speed Force with Grant Gustin and John Wesley Shipp's Flashes, if only for a minute or two. Since Crisis on Infinite Earths is truly about the DC Multiverse, movies should be included too, even if it's only one character from that world.
1 NEEDS: Going Through With Oliver Queen's Death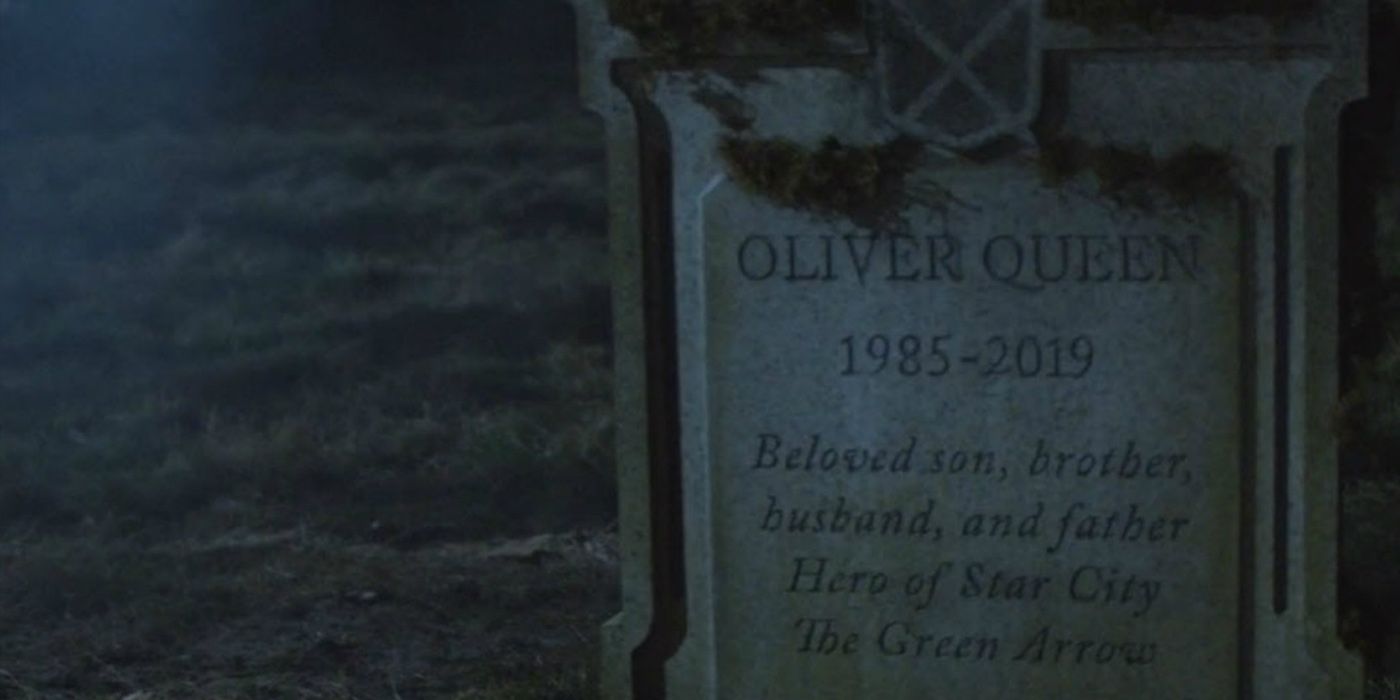 The eighth season of Arrow, the series that kicked off this universe for The CW, will be the Emerald Archer's final year. In the Season 7 finale, the Monitor confirmed that he has seen Oliver Queen's death during the Crisis. The finale also showed viewers his tombstone in the future. However, death has always come with twists in the Arrowverse. With a crossover as big as this, there need to be repercussions as the stakes will be higher than ever. Similarly to Avengers: Endgame, having Oliver die would be a bold move as well as fitting.
In many ways, Oliver formed this league of heroes and has been one of its truest leaders. Having him sacrifice himself for his team and for the whole multiverse would be a big deal and incredibly memorable. It would be a copout to undo the promised death that we got from the Elseworlds crossover and the recent Arrow finale. To be clear, Oliver's death isn't the only casualty that has to happen. There are probably going to be at least a handful of big Arrowverse characters that will die in this crossover in order for Crisis on Infinite Earths to have the effect it needs. But if there is one death that has to be fulfilled it's, without doubt, Oliver's.
Link Source : https://screenrant.com/arrowverse-crisis-infinite-earth-things-must-happen-avoided/