90 Day Fiancé: Ariela Gets Sassy With Critic Who Called Her Desperate
A 90 Day Fiancé fan said Ariela Weinberg is desperate because she went all the way to Ethiopia to find love. Ariela doesn't ignore the criticism.
You Are Reading :90 Day Fiancé Ariela Gets Sassy With Critic Who Called Her Desperate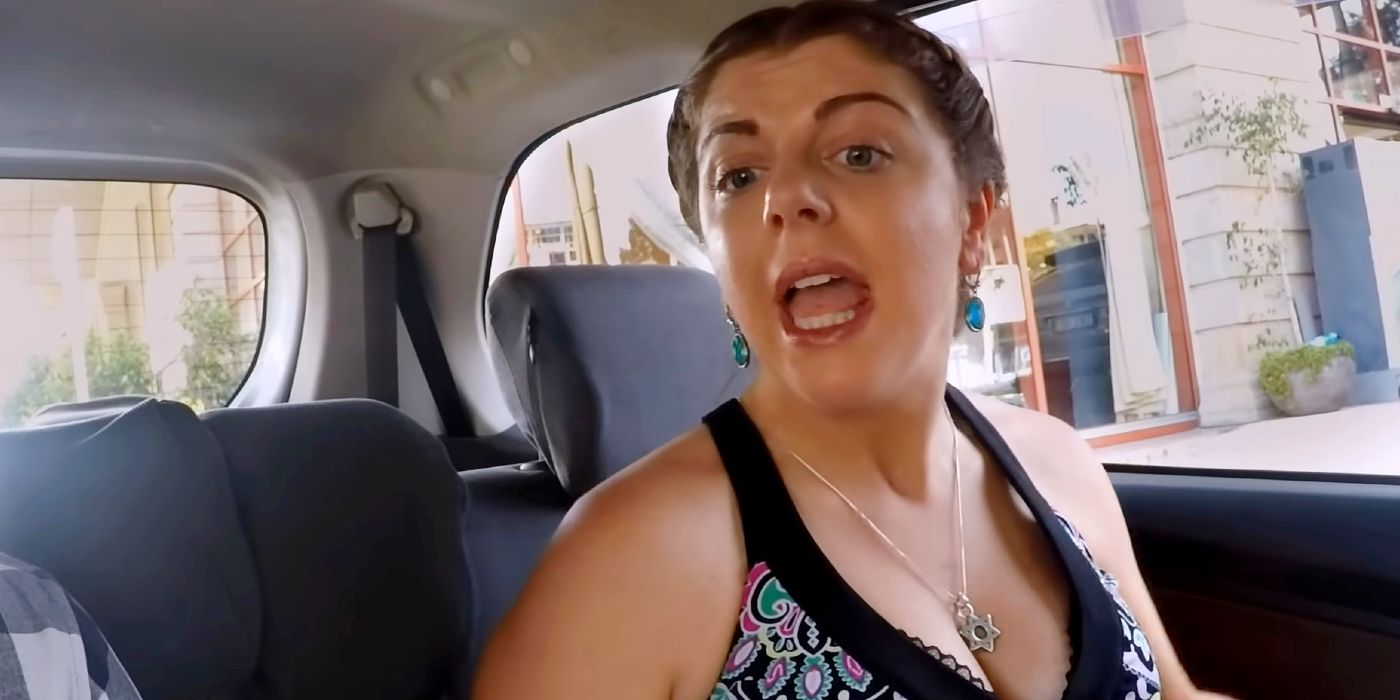 90 Day Fiancé star Ariela Weinberg gave a sassy response to a critic who said that she is desperate for love. The New Jersey native first appeared on 90 Day Fiancé: The Other Way season 2 with her Ethiopian boyfriend, Biniyam Shibre. During the show, it was revealed that Ariela was married to her ex-husband, Leandro, for about a decade. After she got divorced, she decided to travel the world and met Biniyam in Ethiopia. The couple started dating, and within months, they learned that they were having a baby.
After getting prenatal care in the United States, Ariela moved to Ethiopia so that Biniyam could be present at his baby's birth. Soon, the 90 Day Fiancé duo welcomed their baby boy, Aviel Shibre. Even though Ariela and Biniyam had trust issues, financial problems and cultural differences, they got engaged towards the end of the season. In the new season, Ariela and Biniyam are fighting over a new set of problems. The 29-year-old beauty has invited her ex to Ethiopia and has been showing several red flags.
Many 90 Day Fiancé viewers are upset to see that Ariela is extra friendly with her ex and unintentionally sabotaging her relationship with her baby daddy. A critic thinks that Ariela is desperate, which is why she went to Ethiopia to find love. The critic commented on Ariela's latest picture by saying, "She is so desperate. So many handsome men in America, but no she has to go all the way to Ethiopia for this." Ariela didn't ignore the comment and left a sassy response. She wrote, "What can I say? I like the adventure."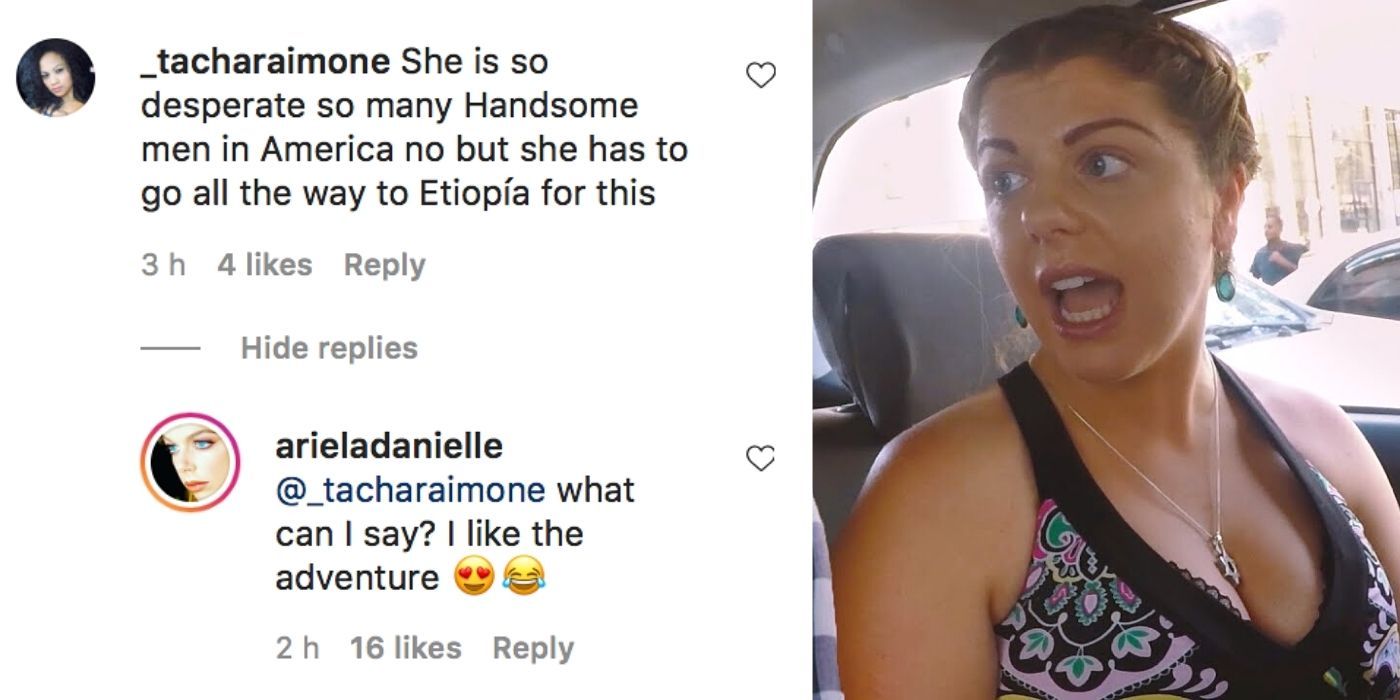 Ariela has been getting a lot of criticism on social media this season. Since she made extra efforts to look presentable for her ex-husband, some fans also think that Ariela is still in love with him. But TLC star Ariela has been responding to the backlash head-on. She admitted that she was excited to meet Leandro. She also confirmed that everything is fine between her and Biniyam. Ariela also stated that her sense of humor doesn't translate well on the show.
It is nice to see that many 90 Day Fiancé viewers are concerned about Ariela and Biniyam's relationship, and they don't want the couple to break up. Fans will be happy to know that the couple is still together. In fact, they have now moved to the United States with their son. A few weeks back, MMA fighter Biniyam had his first fight in New York, and Ariela was right beside him. She looked very happy with Biniyam in the videos and pictures that were captured by the 90 Day Fiancé stars who attended the event.
Link Source : https://screenrant.com/90-day-fiance-ariela-weinberg-sassy-critic-desperate/