90 Day Fiancé: Natalie to Begin Giving Relationship Advice to Followers
Blogger and former Ukrainian actress and 90 Day Fiancé season 8 star Natalie Mordovtseva's latest career move is becoming a love guru on Cameo.
You Are Reading :90 Day Fiancé Natalie to Begin Giving Relationship Advice to Followers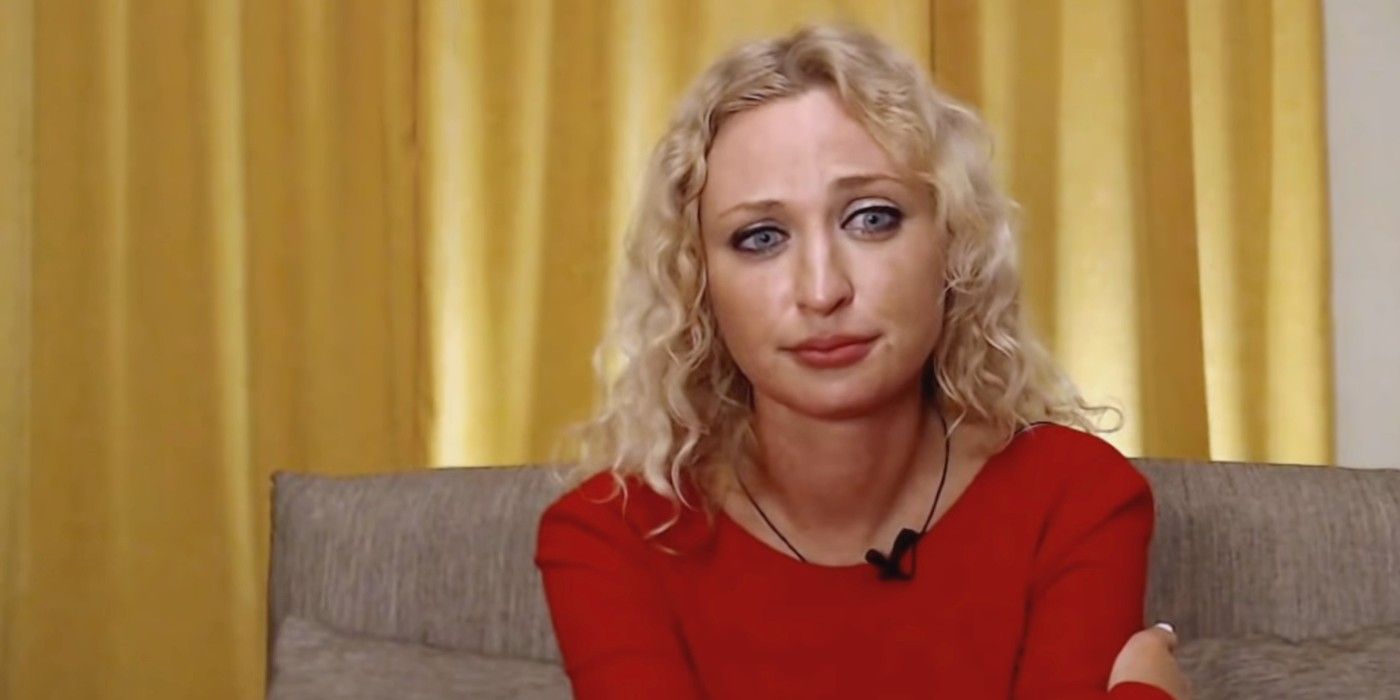 So far into season 8 of 90 Day Fiancé, fans have seen Natalie Mordovtseva give Mike Youngquist all sorts of advice. Sometimes Natalie schools Mike on not having too much butter, and at times, she can be seen teaching him about carrots, French toast, "low class" and "low IQ" and more. While these discussions made for good reality TV, they also had many wondering how long Mike and Natalie's loveless relationship will last. But what happens when Ukrainian star Natalie wants to play love guru to her 90 Day Fiancé followers?
When Mike first introduced Natalie on 90 Day Fiancé season 7, he spoke about her love for sports such as scuba diving, snowboarding, rock climbing, etc. However, Natalie really showed off her skills in ring tossing as she almost broke up with Mike by the season's end. When Natalie came back for round 2 of relationship chaos with Mike, she brought along a new set of skills, which included nagging him for everything from Uncle Beau to the woods. However, Natalie's know-it-all behavior made Mike fall less in love with her until he eventually claimed to not love her at all. So, when it came to Natalie promoting her Cameo account by saying she'll give relationship advice, the 90 Day Fiancé star was rightfully trolled.
The former actress recently launched her Cameo profile to use her 90 Day Fiancé fame in the best way. In her announcement which left many of her Instagram followers confused, Natalie Mordovtseva tousled her curly mane and asked fans to hit her up for any birthday or special occasions. After facing backlash on that post from trolls who ridiculed her English, 90 Day Fiancé star Natalie directed her fans to her new cooking video. And while fans may have scampered to spot her eating more hair or indulging in cultural appropriation, Natalie stunned them further by writing, "you can get my personal congratulations, pep talk or relationship advise on Cameo."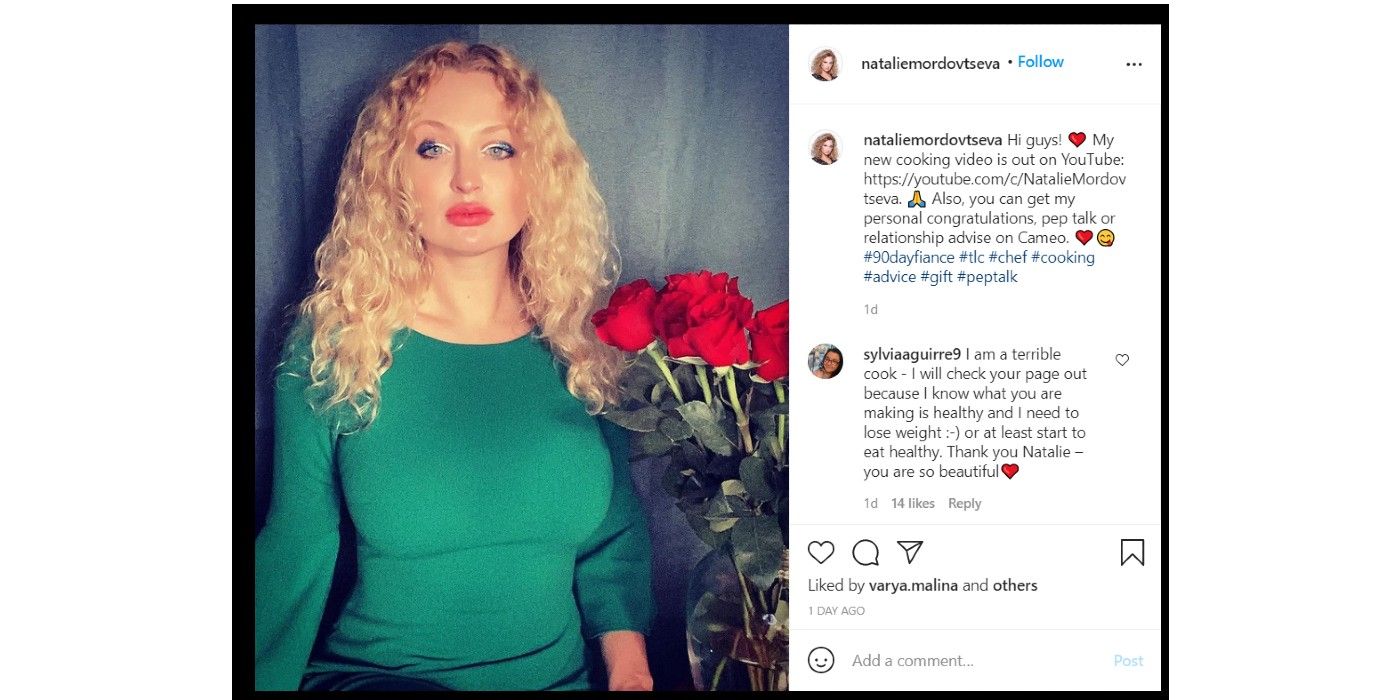 Natalie's naysayers reacted with "Relationship advice? Are we all watching the same show??" and "you're the last person I would go to for relationship advice." But the 90 Day Fiancé star did have a response for one of these trolls who commented, "relationship advise? Common!" with a laughing emoji. In the calmest way possible, Natalie explained, "well, I have a lot to say to women out there though! I know for sure my personal experience." The 90 Day Fiancé cast member, who fans have come to think of as the villain of season 8 also wrote, "Unfortunately, we learn through pain a lot."
Many fans think that with two failed marriages already behind her, Natalie should have known how to tread carefully in her 90 Day Fiancé relationship with Mike. But the former model, with her sharp tongue and manipulative behavior, is on her way to have a possibly unsuccessful third one with Mike too. But if Natalie's pushing Mike's buttons has worked out in the end, what is the "pain" that Natalie may be referring to? 90 Day Fiancé fans have recently started speculating that Mike and Natalie may have faked either their fights or their rumored marriage documents to be on the show. Perhaps Natalie's relationship advice to those who pay $50 would be on how not to have a reality TV romance.
Link Source : https://screenrant.com/90-day-fiance-natalie-relationship-advice-cameo-mike/