90 Day Fiancé: Paola Hints At Major Career Success Amid Marriage Drama
90 Day Fiancé alum Paola Mayfield posts a cryptic message about getting a new career opportunity. She is trying to be discreet at the moment.
You Are Reading :90 Day Fiancé Paola Hints At Major Career Success Amid Marriage Drama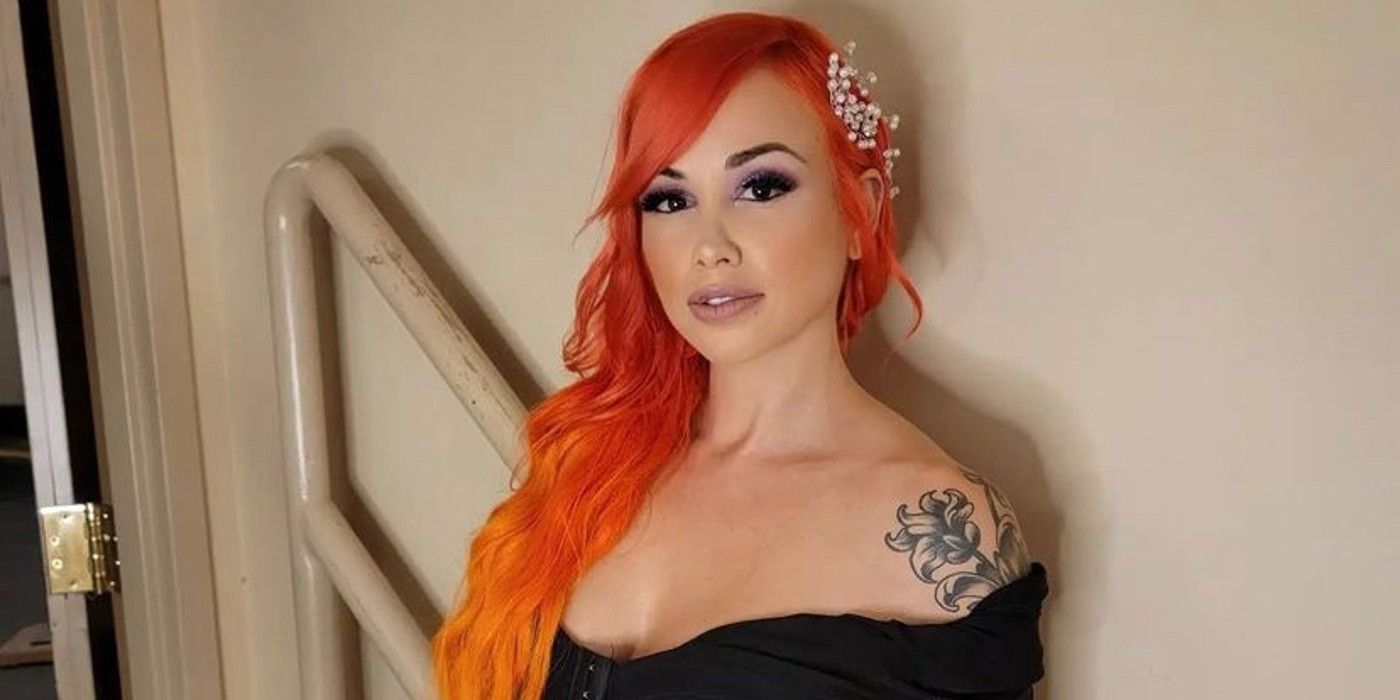 Former 90 Day Fiancé star Paola Mayfield recently told her fans she may have gotten a role in a TV series. The aspiring wrestler Paola first graced the small screen in 2014 with her husband, Russ Mayfield. The good-looking duo seemed very much in love and got married towards the end of the season. Due to the couple's popularity, they were recast for multiple 90 Day Fiancé spin-offs. Most recently, they featured on 90 Day Fiancé: Love Games and 90 Day: Foody Call, which were released on Discovery+.
Russ and Paola haven't been featured on TLC since July 2019. It doesn't seem like they would get a chance to be on the show anytime soon because they are dealing with major marital issues. The couple was hit hard by the global pandemic. Russ lost his job, and Paola became the sole breadwinner. After being with each other 24/7 in a small RV, the couple has now decided to take a break from each other. Paola and Russ are also getting counseling to save their eight years of marriage. Even though they are not thinking of getting divorced yet, Paola keeps on taking digs at her husband on social media. Therefore, it doesn't look like the therapy is working for this couple.
While working through her relationship challenges, Paola has now hinted at major career success. She recently posted a cryptic tweet that read, "Did I just land a role in a series!!" An hour before this tweet, Paola wrote, "Casting time." One day before this big announcement, she tweeted, "Here I go 3rd interview of the week!" She didn't reveal what kind of role she got or mention the name of the TV series. She left many questions unanswered, such as whether she would play a role in a fictional series or reality TV.
Did I just land a role in a series!! 💃
Since Paola has been training to be a wrestler and recently renamed her alter ego, it is possible that she got a role in a wrestling program. Some 90 Day Fiancé viewers are curious to know more about her new career success. A fan asked (via John Yates), "WWE RAW?! Does that still exist?!" However, the majority of the viewers don't want to watch Paola on TLC anymore. A fan chimed in, "I am getting tired, truly tired, of these reoccurring people." Someone else commented, "I hope someone has more sense than to cast her – she repels viewers." But, Paola's loyal fans congratulated her.
Since Paola had to interview for the role, it doesn't seem like she was hired for any 90 Day Fiancé spin-offs because the producers already know her well. Some fans suggested that Paola may feature on 90 Day: The Single Life. But that seems unlikely because, despite relationship problems, Paola and Russ recently celebrated their eighth wedding anniversary. There is a high possibility that she was cast as a wrestler for a wrestling show. The 90 Day Fiancé viewers now want Paola to spill more details about her new achievement.
Link Source : https://screenrant.com/90-day-fiance-paola-mayfield-tv-show-news/