90 Day Fiance: Rebecca Suffers Makeup Malfunction On 'Facetuned' Face
Rebecca Parrott posted a lovey-dovey picture with her fiancé Zied Hakimi. But, some 90 Day Fiancé fans noticed her makeup blunder!
You Are Reading :90 Day Fiance Rebecca Suffers Makeup Malfunction On Facetuned Face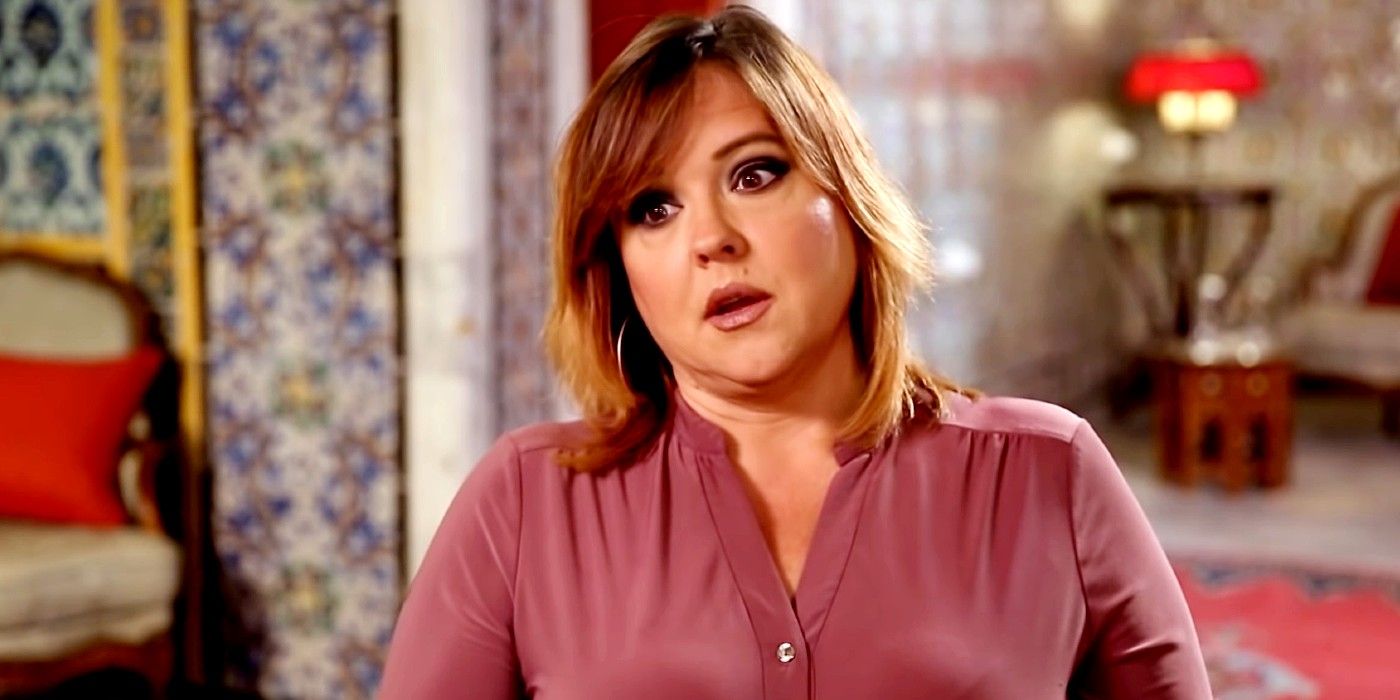 After undergoing laser liposuction and body sculpting procedure, the 90 Day Fiancé star Rebecca Parrott is beaming with happiness. She recently posted a stunning picture with her fiancé Zied Hakimi and received tons of lovely messages from her fans. But, some also noticed that she is still "facetuning" her face, and they even spotted an annoying makeup mistake!
The 90 Day Fiancé couple Rebecca and Zied have 22 years of an age gap. But they seem madly in love, and one can hardly notice the age difference in their pictures. Still, the Georgia native Rebecca feels insecure in her natural body. When she first started talking to Zied through Facebook, she sent him her overly edited pictures, which didn't look at her at all. Surprisingly, her "Tunisian prince" didn't look shocked, and he called her "perfect." Still, the 49-year-old reality TV star wants to make some modifications to her body so that she can charm her 27-year-old man. Just like 90 Day Fiancé: Happily Ever After? star Angela Deem, she recently went through a cosmetic procedure called laser liposuction and body contouring. While the difference in her before and after picture isn't drastic, one can see that she had indeed lost some weight.
Rebecca appears quite satisfied with the results, and the joy on her face is quite visible. She recently posted a picture with Zied on Instagram and wrote, "Who is enjoying 90 Day Fiancé this season? I know the meme accounts are!" She is taking all the memes about her infamous "shopping cart" with good humor and said, "The shopping cart is the new ring light." While the TLC couple is looking gorgeous in the picture, some fans couldn't help but notice Rebecca's unblended contour on her nose. Check out the picture she posted:
A post shared by Rebecca Parrott Official (@tlc_90day_rebecca)
A fan quickly commented that although she looks beautiful, she "needs to blend that nose contour a bit more. It's very bold, but she's still so pretty." Another fan pondered, "I think it's just the lighting." But the TLC star chimed in, "uhhh I think she's right. Lol I was a bit bold on the contour." But, some other fans liked Rebecca's makeup and even asked for a tutorial.
Interestingly, Zied's fiancée makes makeup videos on YouTube and has a channel set up with her own name, which has almost 2K subscribers. Although she has been inactive on her channel since 2019, interested fans can watch nine videos. And some of them are makeup videos. But, some 90 Day Fiancé viewers think that Rebecca looks good because she uses multiple filters on her every Instagram pictures.
Link Source : https://screenrant.com/90-day-fiance-rebecca-parrott-makeup-instagram-zied/