90 Day Fiancé: Rose Introduces Her Youngest Family Member Diamond
90 Day Fiancé alum Rosemarie Vega shows off three new members of her family. The fur mama named her babies Diamond, Bright, and Heart-Heart.
You Are Reading :90 Day Fiancé Rose Introduces Her Youngest Family Member Diamond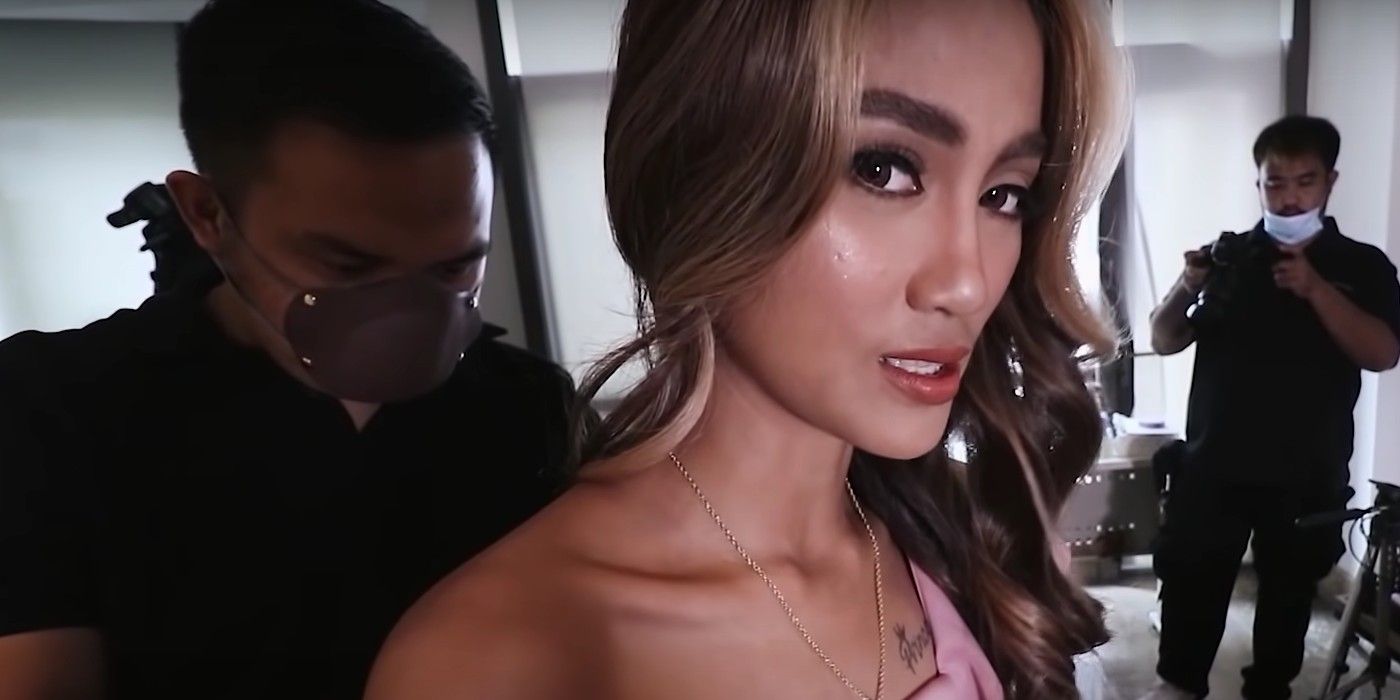 Former 90 Day Fiancé star Rosemarie Vega recently introduced her youngest fur baby, Diamond, in a YouTube video. The 25-year-old beauty first met the TLC viewers on 90 Day Fiancé: Before the 90 Days season 4 and instantly became the breakout star of the 90 Day Fiancé franchise. At the time, she worked as a janitor at a mall and earned about $10 a day. When Big Ed visited her in the Philippines, she lived in a one-bedroom house with her son, Prince.
During the season, Rose told Ed that she wanted to have two kids. But the San Diego native lied to her about his intention of not having any more kids. Towards the end of the season, Ed finally tells Rose that he already has an adult daughter and doesn't want more babies. When Rose asked him to take some time to reconsider his decision, he came clean about wanting to have a vasectomy. It was a deal-breaker for Rose. She eventually dumped Ed and then mocked him on TikTok. While Rose is still single and looking for her soulmate, she has decided to be a fur mama.
Rose recently shared a YouTube video in which she introduced her three fur babies. She first showed the audience her "youngest baby," Diamond. Rose hugged Diamond and gave a big smile to the camera. She then picked up another dog, "Heart-Heart." Rose then showed her third dog, which is named "Bright." Since all the dogs are of the same breed and have similar white and brown fur, Rose sometimes gets confused between her dogs. She didn't tell the breed of her fur babies, but it seems like they are either Coton De Tulear or Havanese. Mother of 6-year-old Prince told 90 Day Fiancé fans that her youngest fur baby, Diamond, is 6 months old.
Bright and Heart-Heart are both 1 year old and naughty. All the dogs looked adorable in their matching orange vests and diapers. Many 90 Day Fiancé fans were thrilled to meet Rose's new family members. A fan commented, "Rose, I love that you are enjoying your life with Prince, your dogs, your family and love ones." Another fan chimed in, "Omg Rose I love your puppy 🐶 so adorable." However, a few fans raised a concern that dogs shouldn't be wearing diapers as they can be uncomfortable.
It is possible that Rose couldn't take her dogs out because COVID-19 is still a big threat in her area, and lockdown restrictions have not eased down yet. Regardless, it is adorable to see the 90 Day Fiancé star's family grow. Two of her bigger dogs are really naughty, and the smallest one is quiet & still getting used to its surroundings. Many 90 Day Fiancé fans expect Rose to post more dog-related content on her social media as they can't get enough of Diamond, Bright, and Heart-Heart.
Link Source : https://screenrant.com/90-day-fiance-rose-vega-puppy-youtube-video/