90 Day Fiancé: Sumit Hints At Being Married To Jenny In Cryptic IG Post
90 Day Fiancé's Sumit Singh has hinted at being married to Jenny Slatten in cryptic comments on Instagram, telling fans to wait a little bit longer.
You Are Reading :90 Day Fiancé Sumit Hints At Being Married To Jenny In Cryptic IG Post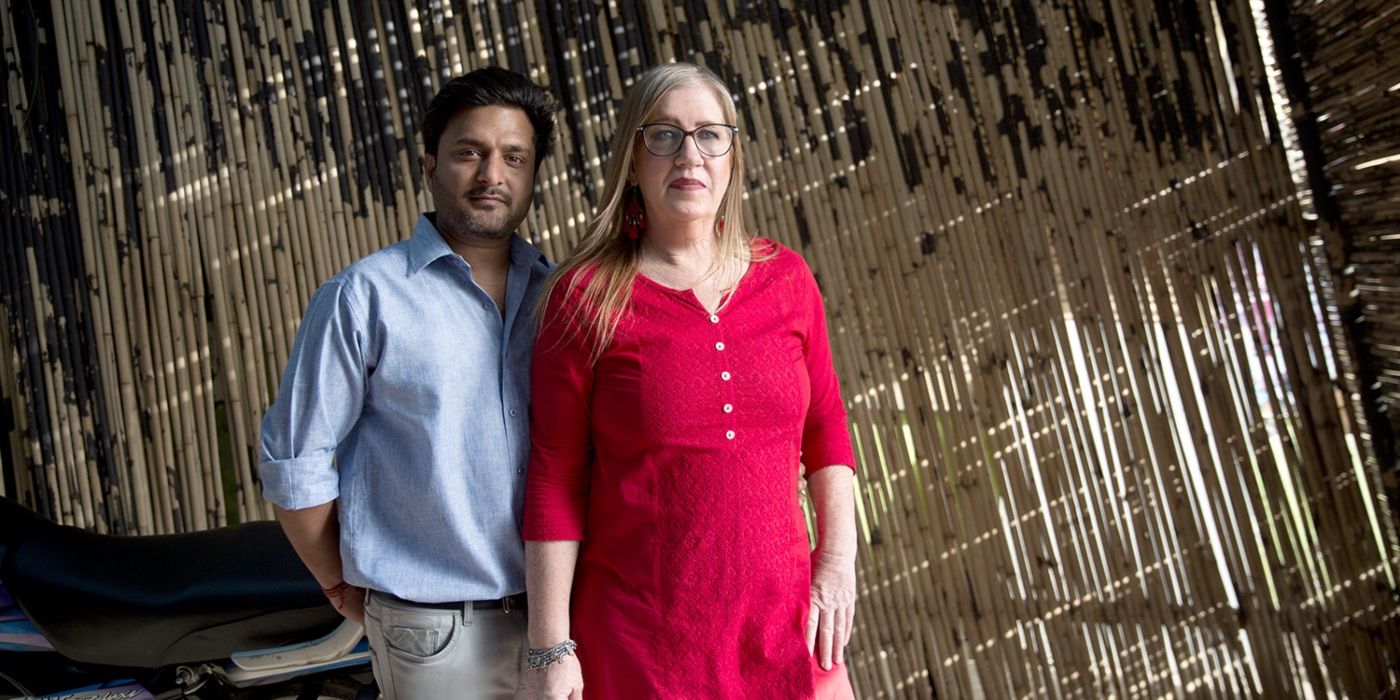 Former 90 Day Fiancé star Sumit Singh may already be married to Jenny Slatten. They are staying together in India, as per his Instagram conversation with a fan. The madly-in-love couple of Sumit and Jenny has won many hearts with how real their 90 Day Fiancé: The Other Way romance is. While fans did doubt Sumit initially due to him being a catfish called Michael Jones and even having a secret wife, they decided he wasn't all that bad after seeing Jenny being her happiest in her recent updates. However, Sumit and Jenny, who have announced their engagement, may be already married and planning a new TOW season 3 return as well.
Lovebirds Jenny and Sumit still being in India caused certain 90 Day Fiancé fans to wonder if it was because his K-1 visa was denied. The couple likely got engaged in November 2020, as per a Facebook post by Jenny, though they faced a lot of opposition from Sumit's parents, Anil and Sahna, in season 2. Sumit's mother had threatened him with suicide if they went ahead with the Arya Samaj ceremony. However, during a 90 Day Bares All episode after the finale, Jenny revealed that Sahna was okay with her son leaving the country. In order to hide his relationship with a woman twice his age, Sahna was okay with Sumit even relocating to India. However, in a new reveal, Jenny confirmed that staying in India was Sumit's choice. Palm Springs resident and 90 Day Fiancé star Jenny confirmed that Sumit has never even applied for a United States visa and that they "choose" to live in India's Uttar Pradesh state. However, this gave rise to more speculation of how Jenny herself was still staying in the country, especially since she had gone to India on a tourist visa herself.
A new post on Sumit's Instagram page showed the couple out on a coffee date in a swanky hotel. He could be seen flaunting his weight loss, and Jenny looked perfect in an Anarkali suit. Fans complimented Sumit's new floppy hairstyle, with his 90 Day Fiancé: The Other Way co-star Armando writing, "You two look great!"
A post shared by tlc_Sumit (@sumitjenny)
However, one curious TLC viewer asked Sumit, "How she still there if they aren't married? A lot of back n forth." Sumit left a cryptic response to the fan's message with his emojis, "😂 😂 😂 😂" and "😏." A different fan complimented Sumit and Jenny for being one of their favorite couples, and asked, "Did you guys ever get married?!?!" before adding, "Has Sumit's parents accepted your relationship?!?!" Sumit, while saying thank you to the 90 Day Fiancé watcher, declared, "You have to wait lil more."
It was 90 Day Fiancé's Jenny who previously revealed that they'll soon be back on TLC, and fans assumed it would be a franchise spin-off. Sumit and Jenny's possible marriage does change a lot of things in their storyline. And if his parents have not agreed to it, 90 Day Fiancé fans can expect a popcorn-worthy Bollywood-esque drama to be on its way.
Link Source : https://screenrant.com/90-day-fiance-sumit-hints-being-married-jenny/