90 Day Fiancé: Sumit's Monumental Gift For Jenny's 63rd Birthday Revealed
The disheartening visit to an astrologer wasn't the only surprise Jenny Slatten from 90 Day Fiancé: The Other Way got from Sumit on her 63rd birthday.
You Are Reading :90 Day Fiancé Sumits Monumental Gift For Jennys 63rd Birthday Revealed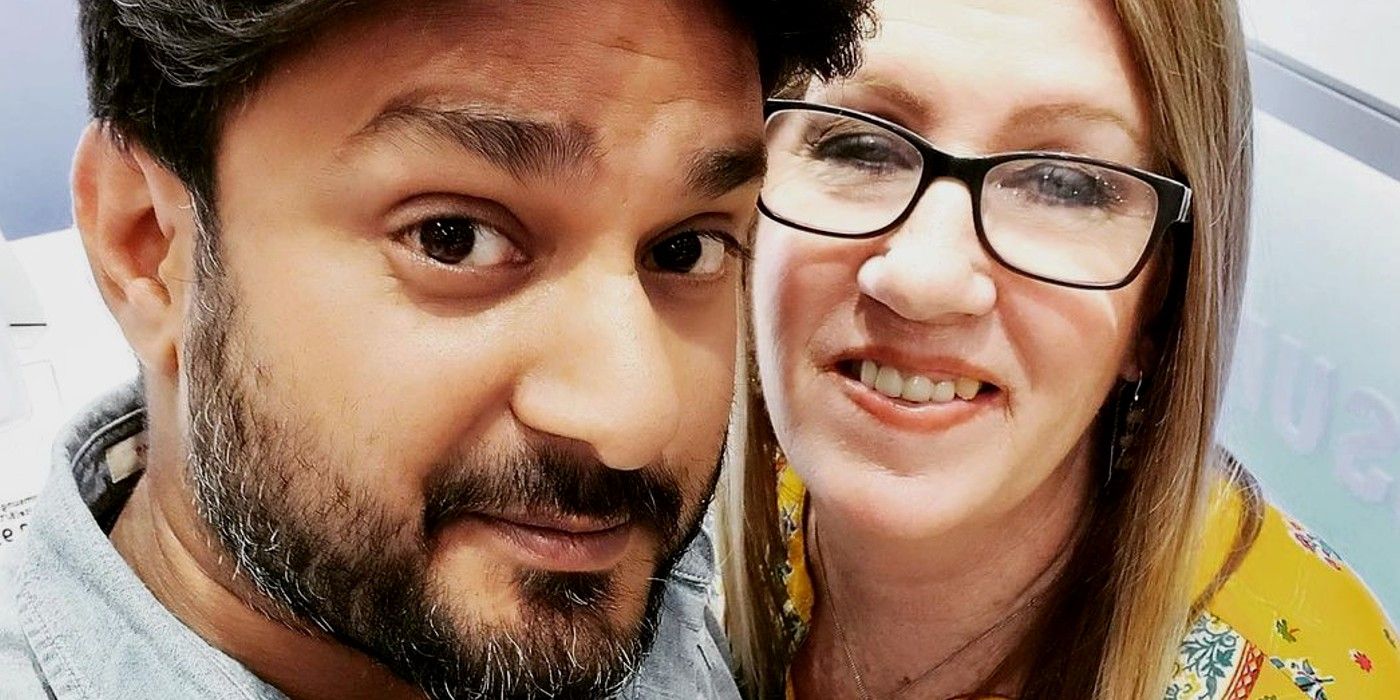 90 Day Fiancé: The Other Way star Sumit Singh is having difficulty in getting married to Jenny Slatten, but when it comes to giving birthday gifts, the season 3 star is an expert. Sumit, 32, and Jenny, who turned 63 years old on episode 1 of the 90 Day Fiancé spinoff, have waited since 2013 to get his parents to agree. Call center employee Sumit had wooed Jenny, a retiree from Palm Springs, both as her current Indian partner and as Michael Jones. The American grandmother thought Sumit was cute, and 10 years later, is still smitten by his charms despite his hesitancy to commit.
Over three seasons of 90 Day Fiancé: The Other Way, Jenny has visited India thrice and in all likelihood, may have to go back to the U.S. and do a fourth trip soon. Time is not on Jenny's side, who apart from being aged, has already extended her visa by 120 days owing to the coronavirus. Fans have always been wary of Sumit and feel that he's never going to make Jenny his wife and him calling her a "friend" and "girlfriend" on the TOW season 3 premiere added to his list of red flags. Meanwhile, Jenny too, who usually plays along when Sumit gives any excuse to not marry, lashed out at him and cried out "that's it!"
Jenny's outburst followed a sweet start to episode 1 where Sumit surprised her with a huge bouquet of flowers on her 63rd birthday. With the love of her life waking her up to such a cute gesture, Jenny seemed impressed. But Sumit later took her to an astrologer who ended up shattering her dreams. However, as per 90 Day Fiancé's Twitter page, a behind-the-episode tweet revealed that Sumit brought Jenny to visit the Taj Mahal for her special day. Since Sumit revealed he was a catfish and Jenny was still in love with him, she had visited him in 2013 and stayed with his family.
Sumit brought Jenny to visit the Taj Mahal for her 63rd birthday. It was their second time going there together, the first time was in 2013 during Jenny's first trip to India! #90DayFiance pic.twitter.com/taXKkLqS37
This is when Sumit and Jenny, who recently both recovered from COVID-19, had gone to see the popular tourist destination Taj Mahal, which is also called the monument of love. It was commissioned by the Mughal emperor Shah Jahan in 1632 to honor his favorite wife Mumtaz Mahal who died while giving birth to their 14th child. Perhaps visiting the Taj Mahal, one of the modern seven wonders of the world and considered as an embodiment of undying love and marital devotion, holds a special meaning for Jenny and Sumit. However, Sumit has been constantly letting down Jenny and not fulfilling her only wish of getting married. His antics making fans question if his love for her is genuine.
Fans are divided over Sumit and Jenny's love story especially after watching them for three seasons on 90 Day Fiancé: The Other Way. Some feel that Jenny has been selfish in wanting to stay with Sumit, who'll never have a regular family or mend his relationship with his parents. But a few wonder if Sumit is a scammer who in turn has made Jenny waste time and money when she could have spent her years with her American family. Still, Jenny continues to be in India with Sumit at present, which indicates many more Taj Mahal visits for the possibly married 90 Day Fiancé couple in the future.
Link Source : https://screenrant.com/90-day-fiance-sumit-jenny-taj-mahal-birthday/