90 Day Fiancé: What Happened To The Season 5 Couples In 2021?
The 90 Day Fiancé season 5 couples went through breakups and new business ventures in 2021. As it stands, they've got even more coming up in 2022.
You Are Reading :90 Day Fiancé What Happened To The Season 5 Couples In 2021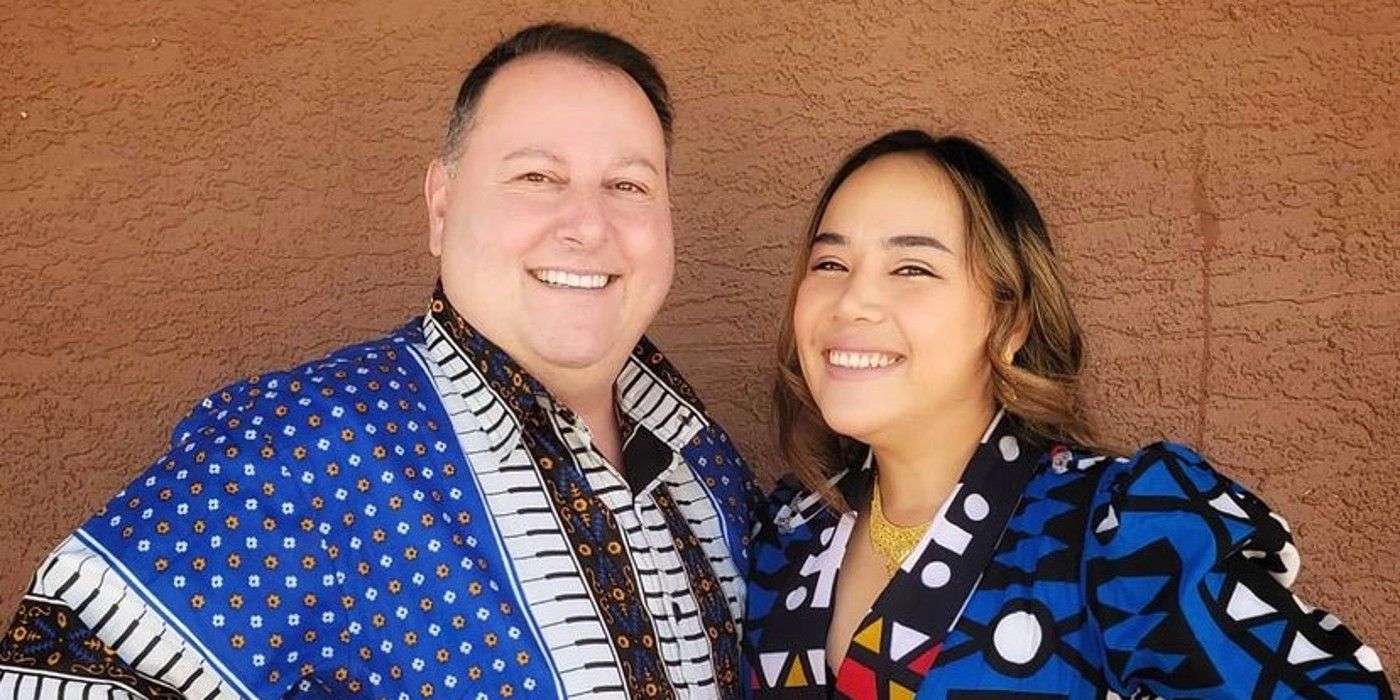 When it comes to 2021, there have been several major events that happened for the 90 Day Fiancé season 5 couples. Certain relationships from 90 Day Fiancé season 5 ended, but some still appear to be stronger than ever. A lot of this season's stars are hesitant to share too many updates about their lives, but that doesn't stop fans from being curious about how they are currently doing.
2021 was difficult for a lot of 90 Day Fiancé franchise stars, but others have thrived this year. As they have grown another year older, many of these cast members are becoming their fully-realized selves. Overall, it's inspiring for a lot of the fans who still follow them.
Evelyn Cormier & David Vázquez Zermeño
A post shared by Eve (@evelyncormier)
Evelyn released new music from her band earlier this year, but that wasn't the biggest thing that happened to her in 2021. Just last month, she and David broke up, and Evelyn says she suffered "mental and emotional abuse" – claims that David disputes. Overall, many fans feel like their breakup is the best thing that could have happened to Evelyn.
Elizabeth Potthast & Andrei Castravet
A post shared by Elizabeth Potthast Castravet (@elizabethpotthast)
Libby and Andrei starred in multiple franchise shows in 2021, which includes the 90 Day Fiancé: Happily Ever After? spinoff. The couple got a lot of flack from fans for their behavior on the show. In general, many viewers feel like the couple has been featured too much in the franchise. Alas, the criticism hasn't phased Libby and Andrei, who just celebrated their recent move into a new house.
Molly Hopkins & Luis Mendez
A post shared by Molly Hopkins (@mollyhopkins)
Luis doesn't share much on social media, so after his divorce from Molly, there's not a lot known in regards to Luis' life. Nonetheless, he still seems to be in the US and currently residing in New Jersey. Molly has starred on the franchise spin-off 90 Day: The Single Life, which explored her relationship with her cop boyfriend Kelly. They are still together, despite some disagreements on the topic of children. It seems Molly is ending the year on a high note, after starting the year off with a violent altercation with her oldest daughter Olivia.
Josh & Aika Batterson
A post shared by 🅹🅾🆂🅷 & 🅰🅸🅺🅰 (@josh.and.aika)
On the show, Josh and Aika also had trouble when it came to having children because Josh had already gotten a vasectomy. The couple revealed on Instagram that there are "no kids, yet," but the two seem happy still living in Arizona. Overall, however, they don't share much on social media. In fact, their last post was in April, but their marriage still appears to be doing well.
David Toborowsky & Annie Suwan
A post shared by Annie Boom🇹🇭🇱🇦 (@annie_suwan_toborowsky)
David and Annie have been running 2021 like a boss, and their money problems from season 5 are far behind them. The couple has launched their own line of cooking oil, started selling dresses, and appeared in multiple spin-offs. Recently, David and Annie revealed they're getting a spin-off about their relationship. Now, they've become an even more iconic reality TV couple in 2021.
Nicole Nafziger & Azan Tefou
A post shared by Nicole Nafziger (@alwayssnicole)
The couple finally confirmed their breakup this year, but that's about all they've revealed. Both Nicole and Azan don't share a lot of updates on social media, and Azan hasn't even posted anything on Instagram in a year. Nicole has been a little more active online, but she has been criticized for her excessive clickbait and recent attempts to profit off the death of season 2 star Jason Hitch.
The 90 Day Fiancé season 5 couples had an eventful year, and there's even more in store next year. Some of them have slid into franchise obscurity but others are being set up as new franchise stars. Next year is sure to be just as exciting for these season 5 cast members.
Link Source : https://screenrant.com/90-day-fiance-season-5-couples-update-now/