90 Day Fiancé: Yara Reveals Why She Really Calls Baby Mylah 'Jovina'
Yara Zaya takes to Instagram to vent about Mylah's latest naughty antics. In an IG Story, Yara says she should have named her "Jovina" instead.
You Are Reading :90 Day Fiancé Yara Reveals Why She Really Calls Baby Mylah Jovina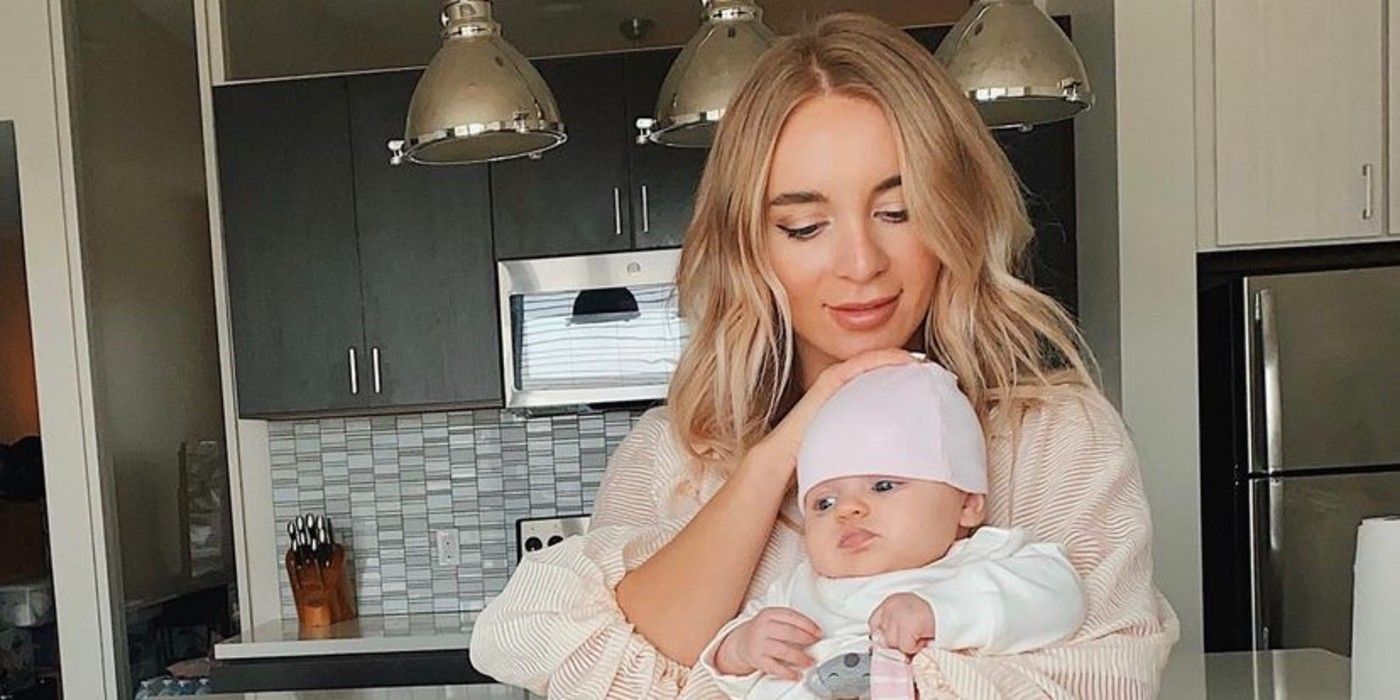 Yara Zaya from 90 Day Fiancé: Happily Ever After? told her Instagram followers that she wants to call her and Jovi Dufren's baby Mylah "Jovina." Ukrainian fashionista Yara won hearts during her debut on 90 Day Fiancé season 8 with her blunt remarks and witty humor. While some say that Yara is a "gold digger," her army of supporters quickly grew as she got married to party boy Jovi and started her new life in America. Yara was praised by fans for being a great mother, and baby Mylah is a fan-favorite, much adored by her Instagram followers.
Although the 90 Day Fiancé: Happily Ever After? Tell-All teased that Yara and Jovi were expecting a new baby, she finally revealed that she's not pregnant. Globetrotting couple Yara and Jovi currently live near New Orleans and are planning a move to a major city soon. Meanwhile, Yara has begun working on her own makeup line, giving sneak peeks to fans on Instagram about how it's coming along. When she's not caught up with running her fashion shop, Yara is busy looking after Mylah. Yara's adorable baby often appeared on her Instagram page too, as she goes on runs in her stroller with her mom or has some pool time fun.
In her latest update about Mylah and her cute antics, Yara showed off the baby's latest game to her 446,000-plus Instagram followers, which also includes avid 90 Day Fiancé fan Rihanna. Naughty Mylah has earned the nickname "Jovina" for being a troublemaker just like her dad, Jovi. Yara joked that Mylah is just "Jovi number two." The Instagram Story began when Yara shared a picture of Mylah with the caption, "I don't know what to do about this." Yara added that "Mylah['s] new favorite game, she['s] just dropping [all her] toys inside of the toilet." In the accompanying photo, Mylah stood in the bathroom, perhaps looking at the next toy she'd be using to clog the toilet with.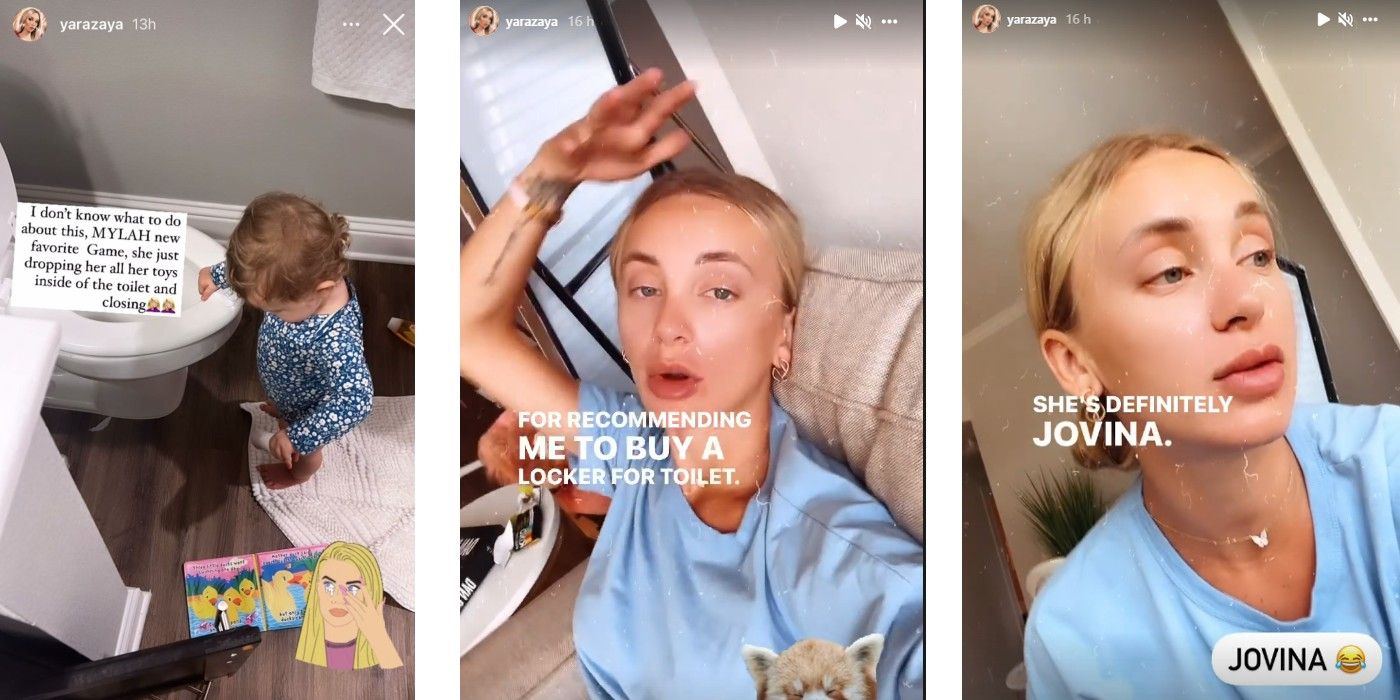 Yara's 90 Day Fiancé fans suggested that she purchase a child safety lock. "I always knew about a locker for [the] toilet," Yara confessed but also claimed that she never had the time to go and get one. Still, Yara, who almost got into a car accident recently, admitted that it's better that she buys a lock than continuing to fish out Mylah's toys and cleaning them all the time. Yara turned to look sternly at Mylah and joked, "I was going to call her Jovina. I don't know why I call her Mylah." According to Yara, Mylah is "definitely Jovina." The young mom teased Mylah by saying she's just Jovi but "1 year old."
Meanwhile, Jovi recently proved that he hasn't let go of his fun personality just yet, even though 90 Day Fiancé fans think he's changed for the better. He happened to post a photo of a stripper's shoes and captioned it, "Plans for Miami," but not before he tagged wife Yara on it and asked her if she agrees. Jovi and Yara seemed to have left their arguments from 90 Day Fiancé: Happily Ever After? in the past and are enjoying healthy family time together. Rumor is they will be seen on Pillow Talk next. Fans are hoping they get to see the real scene-stealer, Mylah, on the show along with parents Jovi and Yara.
Link Source : https://screenrant.com/90-day-fiance-yara-reveals-calls-mylah-jovina/