A Cool Cyberpunk 2077 Easter Egg Congratulates Players When They Find It
A dedicated Cyberpunk 2077 fan recently discovered a cool Easter egg at Arasaka Industrial Park, which congratulates the player when they find it.
You Are Reading :A Cool Cyberpunk 2077 Easter Egg Congratulates Players When They Find It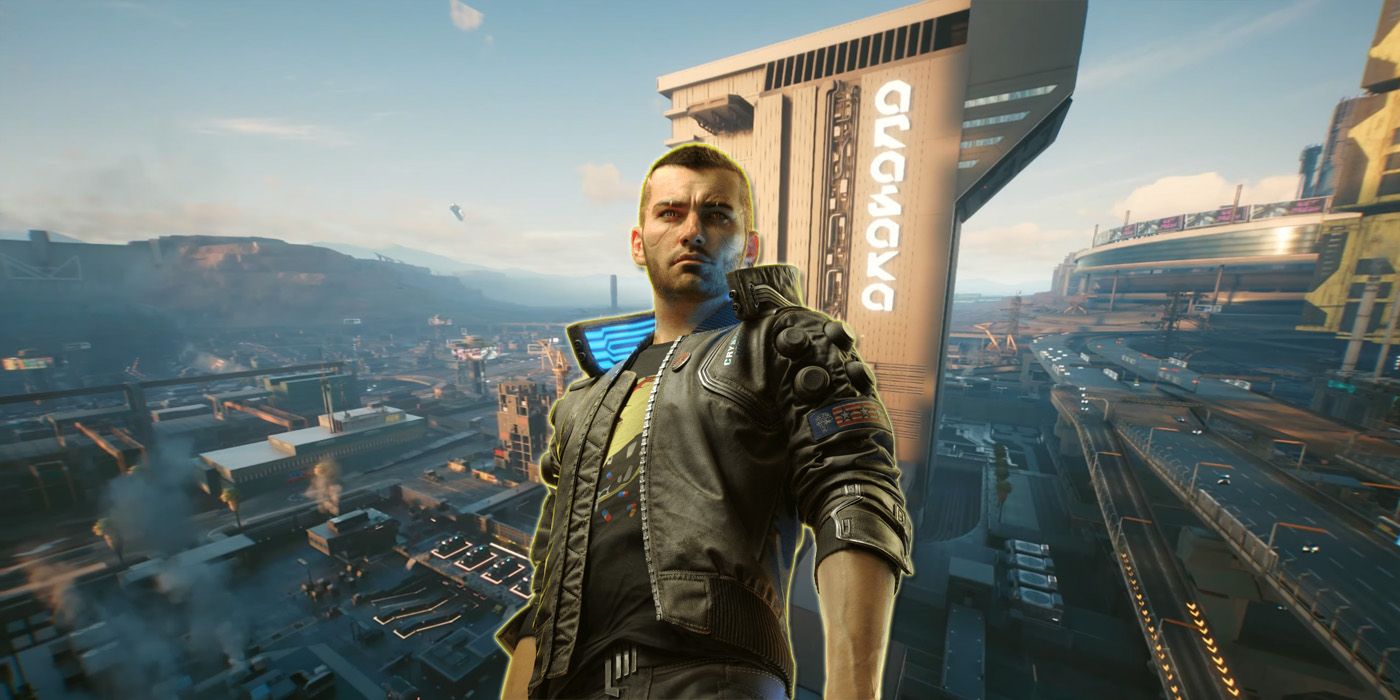 A skilled Cyberpunk 2077 fan recently found a cool Easter egg which congratulates the player for discovering it. Released in December 2020, CD Projekt Red's action role-playing title continues to surprise dedicated players with hidden secrets scattered around the game's large open world.
The launch of Cyberpunk 2077 was plagued with several issues for players on all platforms, which included a large list of graphical problems, glitches, and bugs that CD Projekt Red has continued to address over the past year. This August, the game received its biggest update since launch with Patch 1.3, which provided the game with mostly bug fixes, gameplay adjustments, along with some cosmetic additions for V, and an alternate costume for Johnny Silverhand.
Reddit user Feeltherush2132 recently shared a video showing off a unique Cyberpunk 2077 secret, which congratulated the player upon its discovery. The clip began with the player jumping down onto a ledge from the roof of the building situated next to Arasaka Industrial Park, finding two loot crates lying in wait. A message appeared on the floor just before the player landed, stating 'Well Done,' along with a warning sign by the edge of the platform stating 'Caution, Risk of Falling.' The loot crates rewarded the player with a carrying capacity mod, sunglasses, and the Power Revolver named Overture, with the rarity of the loot being randomly determined.
It should be noted that fans looking to find the Easter egg will likely be required to utilize the Katana Glitch, a bug that involves swapping out equipped Katanas and allows the player to fly if executed properly. Although CD Projekt Red has recently hired modders to help fix Cyberpunk 2077 bugs, the Katana glitch is considered more useful than annoying, as it is incredibly useful for players looking to fully explore all of Night City's nooks and crannies. Cyberpunk 2077 fans quickly found that the developer responsible for the Easter egg was the game's Acting Lead Quest Designer, Philipp Weber, with the dev stating on Twitter that the secret was placed there to reward creative players.
Feeltherush2132's exploration efforts certainly paid off with a cool discovery, although it is slightly disappointing that the loot awarded to the player was not unique. While players have found many fun Easter eggs in Cyberpunk 2077, considering the enormous scale of Night City, there are surely plenty more secrets left for fans to uncover. Hunting for Easter eggs will be a great way for players to pass the time while they wait for the game's next DLC, which is speculated to be in development according to a recent datamine of Cyberpunk 2077's files.
Link Source : https://screenrant.com/cyberpunk-2077-easter-egg-congratulate-player-find-it/