Activision Blizzard Earnings Call Yields Some 2010 News
Hot on the heels of THQ and EA, Activision Blizzard today hosted a conference call to report their December quarter and calendar year 2009 results. As always, a little news made its way into the presentation
You Are Reading :Activision Blizzard Earnings Call Yields Some 2010 News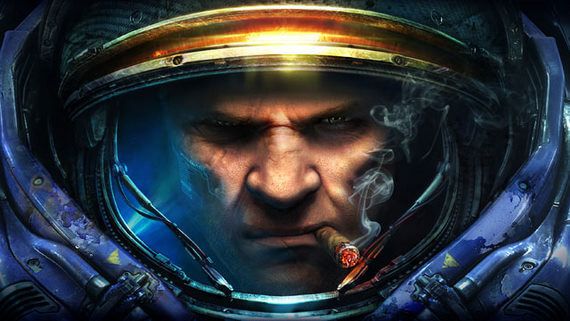 Hot on the heels of THQ and EA, Activision Blizzard today hosted a conference call to report their December quarter and calendar year 2009 results. As always, a little news made its way into the presentation.
Robert Kotick, CEO of Activision Blizzard, started out by letting everyone know that Activision had just delivered, "the most profitable year in our company's history," before moving on to a few other interesting tidbits.
For instance, DJ Hero was the highest grossing new intellectual property launched in 2009, though I'm not sure whether that is good or bad news. Perhaps less surprising, Call of Duty: Modern Warfare 2 has sold more than $1 billion in retail sales worldwide.
Okay, we know Activision Blizzard, the first-place third-party publisher in the US and Europe, had some successful games last year. But what's on the horizon? Says Kotick,
"In calendar year 2010, we expect our net earnings and operating margin growth will be driven by our product slate that includes Blizzard Entertainment's Starcraft II and the World of Warcraft expansion pack, Cataclysm, as well as a diversified lineup based on Activision Publishing's best-selling franchises including Call of Duty, Guitar Hero and Tony Hawk, together with other well-known titles such as True Crime, Spider-Man and Bakugan."
So, Starcraft II in 2010. For sure? Word out of Blizzard is that a beta will finally begin this month, but the developer is not exactly known for quick turn-around. And Call of Duty? Will it be the long rumored subscription-based version? Kotick hints that it might be. "If you think about the success that we've had in other product categories on subscription, you can get a sense of the direction that we want to take that franchise."
A few other games stand out. A sequel to the disastrous Tony Hawk Ride may be inevitable, but that still doesn't make it a good idea. Spider-Man, meanwhile, seems to have been on Kotick's mind lately. In an interview from issue 202 of Game Informer, Kotick states, "Our Spider-Man games have sucked for the last five years." Here's hoping the new title will be better.
The slide presentation for the report lists a new James Bond game due in 2010. And don't forget Activision's two new properties: Blur, from former Project Gotham Racing developer Bizarre Creations, and Singularity, Raven Software's time-controlling shooter. A beta sign-up has been added to Blur's website, for the curious.
A final interesting point is that Activision Blizzard expects PSP and DS software sales to be down double digits, and software across all platforms to be flat, or down single digits, in 2010. Granted, the handhelds have been on the shelves for some time now, but is there other logic at work here? Might there be, for instance, other handhelds – newer handhelds – to develop for? One thinks Activision would know.
So, what do you think? Are you anticipating anything other than the WOW expansion and whatever is next for Call of Duty? Or is everything else just Pitfall to you?
Sources: Activision Blizzard, IGN, Aperture Games
#news-activision-earnings-call/" target="_blank" rel="noopener">#news-activision-earnings-call/