Adele Says She Looks Like Voldemort When Her Eyebrows Aren't Dyed
Adele claims in a new interview that she looks like Harry Potter villain Lord Voldemort when she doesn't have her brows dyed or done up.
You Are Reading :Adele Says She Looks Like Voldemort When Her Eyebrows Arent Dyed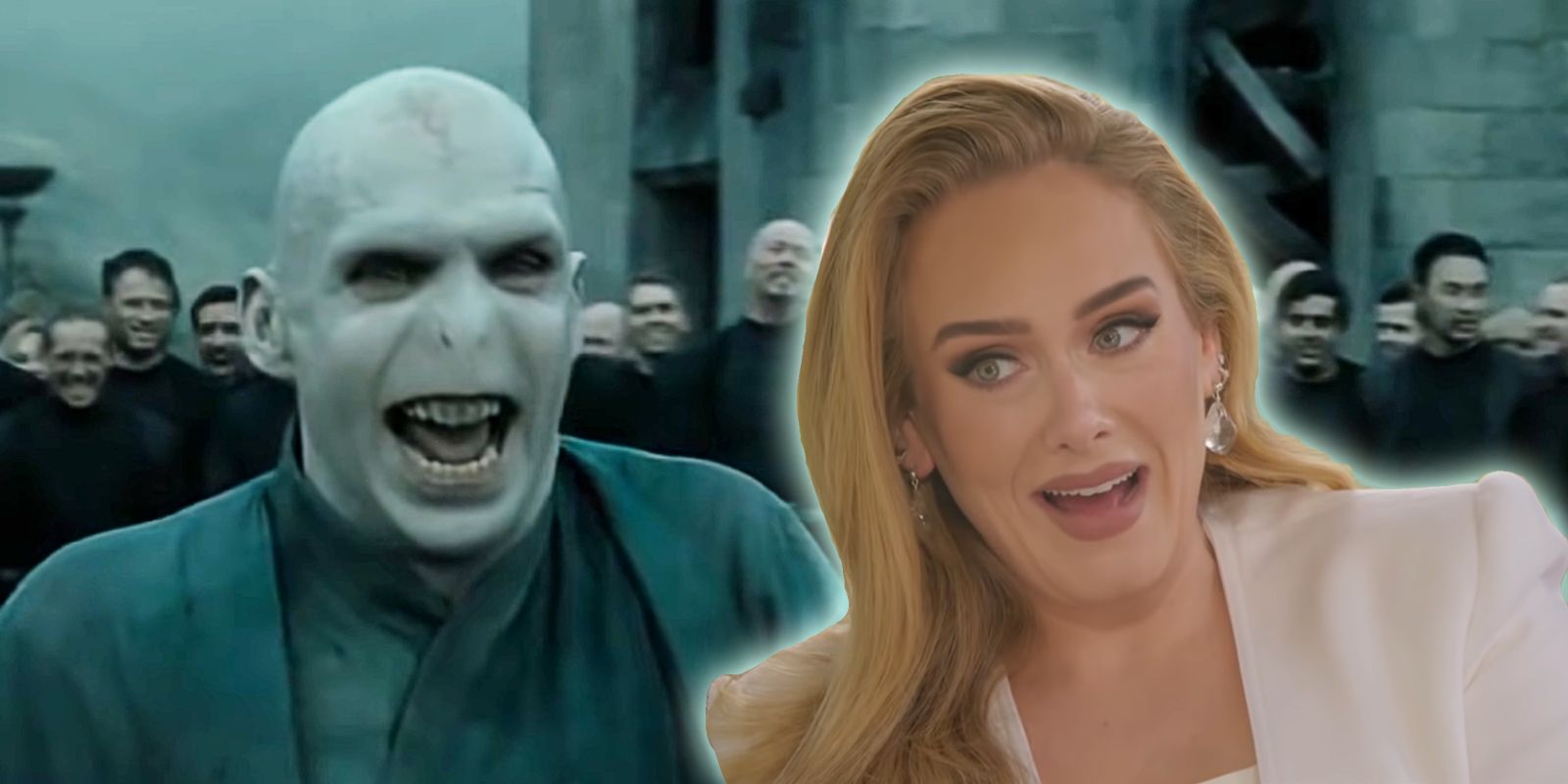 Adele compared her makeup-free face to Harry Potter villain Lord Voldemort in a new interview.
"I love a brow. But also, if I don't dye my brows — these are dyed — I look like Voldemort. They go so pale and blond," the "Easy on Me" singer joked during a new Nikki Tutorials video posted on YouTube. "There's a photo once I saw of me leaving a Lady Gaga gig in London. I looked crazy; I looked like an elfling or something."
Adele explained her eyebrows were so blown out because she had taken a break from dyeing them after having her son. "My baby was six months old, I didn't do anything but brush my teeth really," she recalled. "So yeah, I need a brow."
When Nikki brought up the viral Lord Voldemort challenge on TikTok, which involves people dressing up as the Dark Lord and reciting a popular line from the films, Adele added, "That's me without a brow, Yes, it's definitely me without a brow."
The plot of both the Harry Potter books and films centered on Voldemort attempting to kill Harry, a young wizard who inadvertently halted the dark wizard's rise to power when he was just a baby. Ralph Fiennes famously portrayed Lord Voldemort in the Harry Potter film franchise. In addition to not having eyebrows, the character was depicted as being pale and having a snake-like snout.
Back in 2019, Fiennes admitted he almost passed on the role of Voldemort because he was unfamiliar with the book. "The truth is I was actually ignorant about the film and the books… I was approached by the production," the actor said at the time. "Mike Newell was directing the film they wanted me to be in… the first time Voldemort was going to appear physically."
He added, "Out of ignorance, I just sort of thought this isn't for me. Quite stupidly I resisted, I was hesitant. I think the clincher was that my sister Martha, who has three children who were then probably about 12, 10 and 8, she said 'What do you mean? You've got to do it!' So then I rewound my thinking."
Fiennes will reunite with Harry Potter co-stars Daniel Radcliffe, Rupert Grint and Emma Watson during HBO Max's upcoming Harry Potter 20th Anniversary: Return to Hogwarts special. The event will also feature Helena Bonham Carter, Robbie Coltrane, Jason Isaacs, Gary Oldman, Imelda Staunton, Tom Felton, James Phelps, Oliver Phelps, Mark Williams, Bonnie Wright, Alfred Enoch, Matthew Lewis, Evanna Lynch, Ian Hart and Chris Columbus. Return to Hogwarts premieres on HBO Max on Jan. 1, 2022.
Source: YouTube, via POPSUGAR
Link Source : https://www.cbr.com/adele-looks-like-voldemort-eyebrow-dye/