Alabama Public Television Refuses to Air Arthur's Gay Marriage Episode
Alabama Public Television made the decision not to air a new episode of long-running kids' TV show Arthur because it features a gay marriage.
You Are Reading :Alabama Public Television Refuses to Air Arthurs Gay Marriage Episode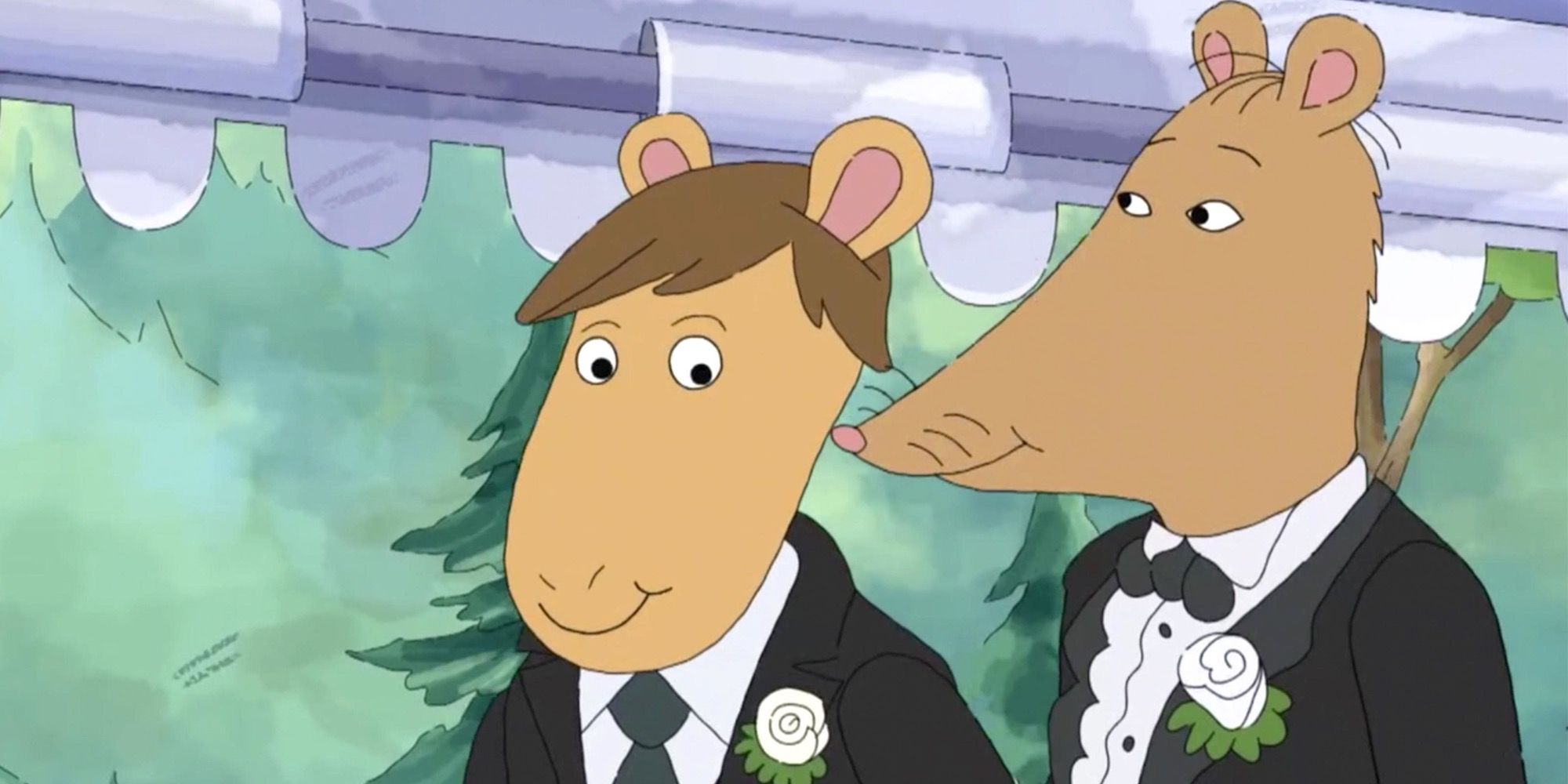 State-wide network Alabama Public Television (APT) refused to air a new episode of the long-running kids' show Arthur because it features gay marriage. Based on the books by children's author Marc Brown, the animated series first aired way back in 1996, and follows the adventures of the titular anthropomorphic aardvark schoolboy and his friends and family. Over its 20-plus years on air, Arthur has dealt with serious topics like cancer and autism and has won several awards for its efforts including a Peabody Award, a BAFTA and a few Daytime Emmys too.
The Arthur episode that APT took issue with is titled "Mr. Ratburn and the Special Someone" and aired nationally in the US on May 13. In the episode, Arthur and his schoolmates learn that their teacher Mr. Ratburn is gay when they attend his wedding and meet his groom-to-be rather than his bride-to-be. The episode has received a ton of praise since it aired and – much like LeFou in Disney's live-action remake of Beauty and the Beast- represented a positive, forward-thinking shift about the visibility of LGBT characters in kid-friendly media. But some of the USA's more conservative population was not so pleased – APT included.
A report from AL.com confirms that the network learned of the episode and its content in April, and made the decision not to air it, showing a re-run of Arthur instead. According to Mike Mackenzie, APT's director or programming, the network has no plans to show the episode at a later date. Mackenzie also states that the decision not to air the episode was motivated by the opinion that its content was not suitable for some of Arthur's younger viewers who may watch the show unsupervised:
"Parents have trusted Alabama Public Television for more than 50 years to provide children's programs that entertain, educate and inspire. More importantly – although we strongly encourage parents to watch television with their children and talk about what they have learned afterwards – parents trust that their children can watch APT without their supervision. We also know that children who are younger than the 'target' audience for Arthur also watch the program."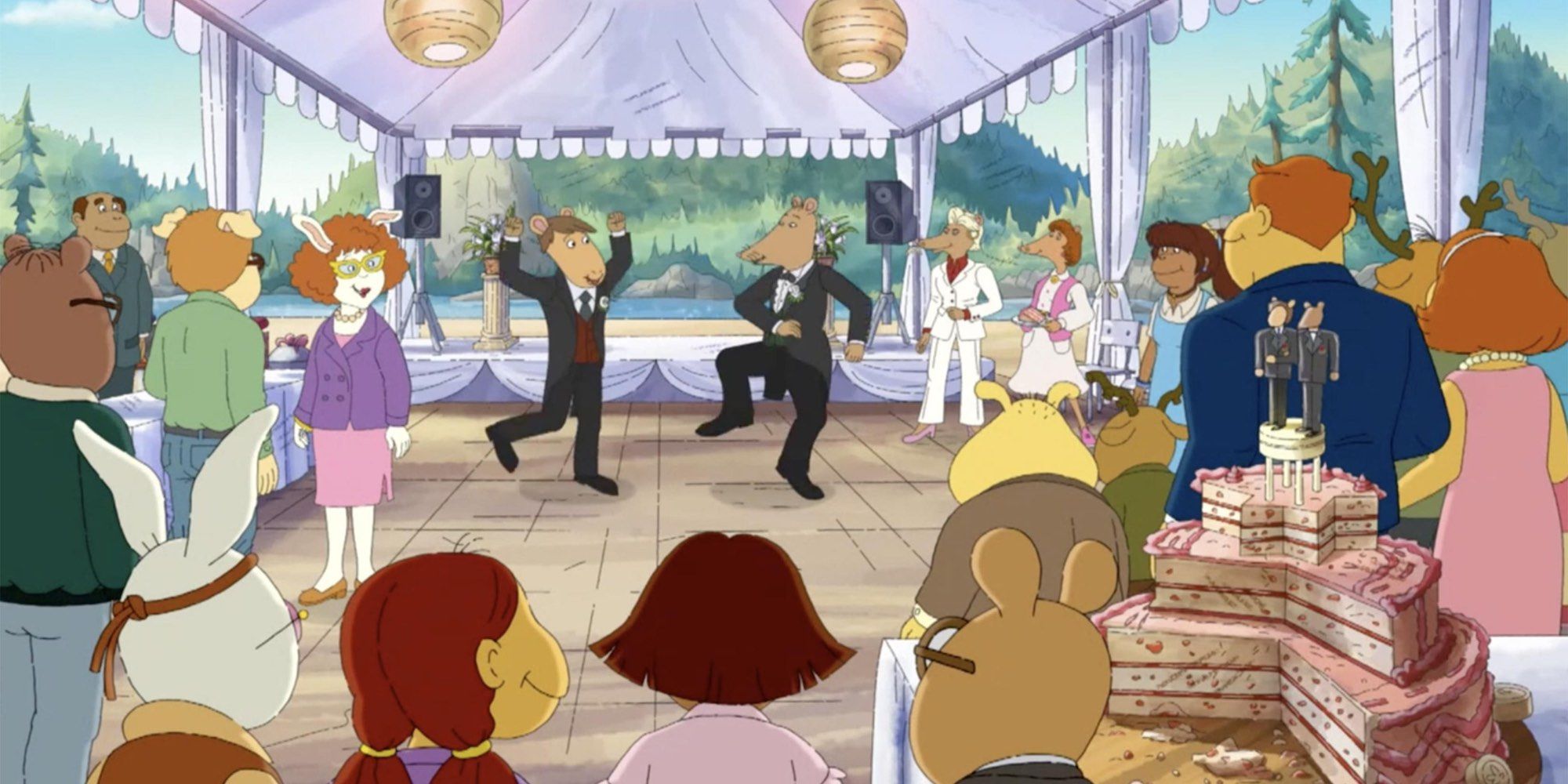 This isn't the first time that APT has pulled an Arthur episode that featured gay characters. In 2005, the network- alongside a number of other networks in the US – made the decision not to air an episode of Arthur spinoff series Postcards from Buster titled "Sugartime! (Hinesburg, Vermont)" that had a character with two mothers. Though 15 years have passed since that episode, it seems attitudes in some corners of the US haven't changed much.
Interestingly, a couple of Arthur episodes guest-starring cyclist Lance Armstrong were banned after news broke about his doping scandal back in 2012, which makes sense given that cheating is bad and Armstrong was dishonest. It's pretty disheartening, however, to live in a world where rampant professional cheating and gay marriage are deemed equally controversial.
Link Source : https://screenrant.com/arthur-gay-marriage-episode-alabama-banned/