Alien: Covenant Star Katherine Waterston Channels Ripley
A new image from Alien: Covenant shows star Katherine Waterston's character has a lot in common in Sigourney Weaver's Ripley.
You Are Reading :Alien Covenant Star Katherine Waterston Channels Ripley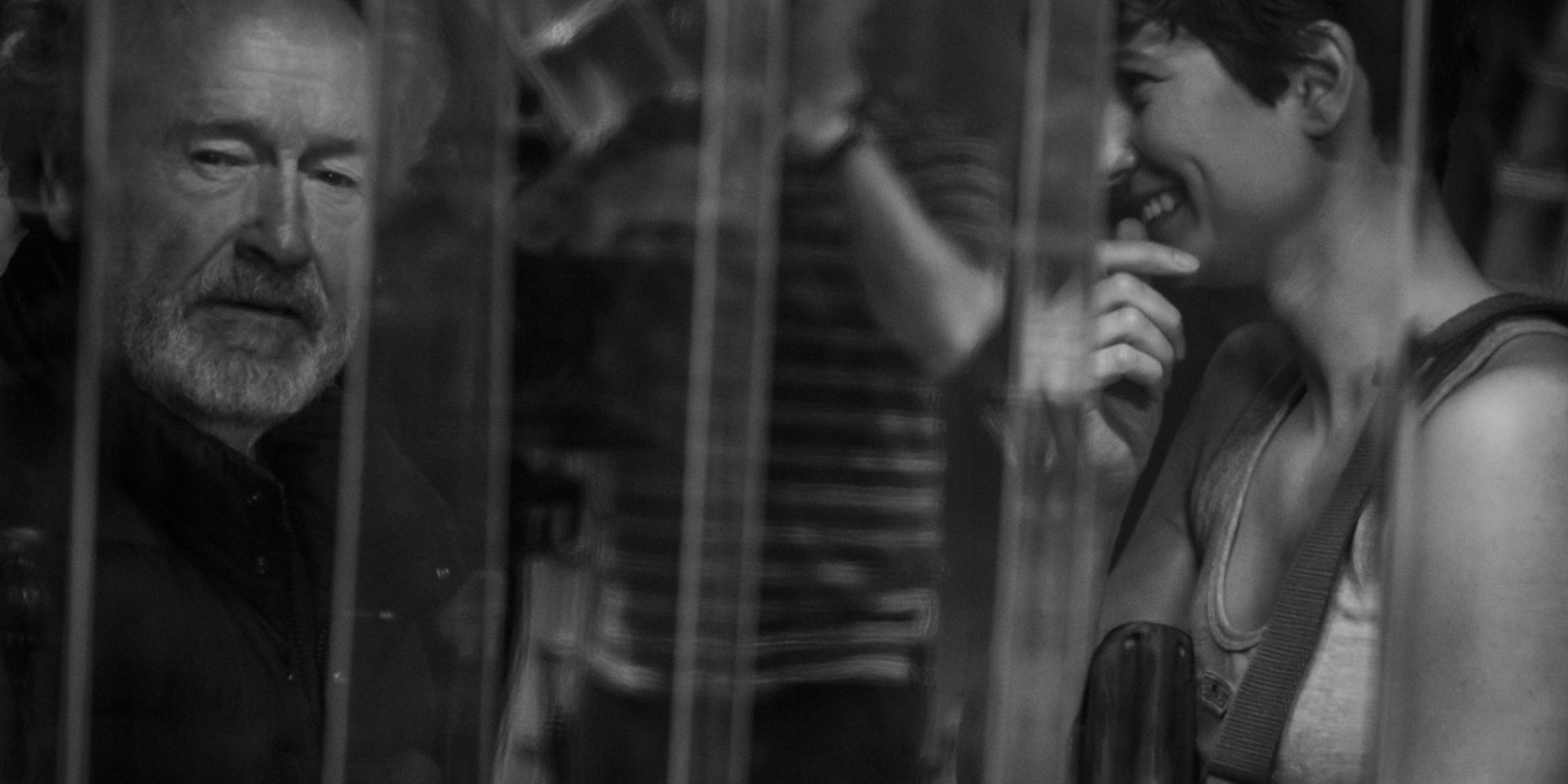 Katherine Waterston's star has been on the rise in recent years, with memorable roles in everything from Inherent Vice to Steve Jobs to this year's blockbuster Fantastic Beasts and Where to Find Them. Next year, though, she'll be heading into even darker blockbuster territory with a major part in Ridley Scott's Alien: Covenant, playing Daniels, the a crewmember of an ill-fated colony ship that makes a thrilling new planetary discovery only to learn the new planet is already inhabited by a rather hostile and virulent life form fans of the series have come to embrace with chest cavities wide open.
Marketing for the film is ramping up, with 20th Century Fox releasing plenty of tiny teases in the form of out-of-context images, along with a matter-of-fact teaser poster, and a screening of some early footage that makes it sound as though Scott has something dark and fascinating on his hands. Among the early discovers that have been delivered so far is a hint that some early version of the Colonial Marines may play a part in the story, and that James Franco is confirmed to have a role in the film. So far, all that adds up to is more questions than answers, which, considering the movie doesn't open up for several months and has yet to drop a full trailer much less a teaser is more a relief than a frustration. Adding to the deluge of images and information is a new picture of Waterston's character that will almost certainly remind viewers of a certain someone known for kicking xenomorph butt on more than one occasion.
The new image comes from EW, and it reveals a well-armed Daniels dressed in attire that evokes Sigourney Weaver's look as Ripley from both Alien and Aliens – though the grey tank top and rifle she's packing skews a little more toward the latter. Unsurprisingly, the image doesn't reveal much in terms of what's going on, or why Daniels is armed, but given the look on her face, it's safe to say she's not expecting to engage in pleasant conversation with someone.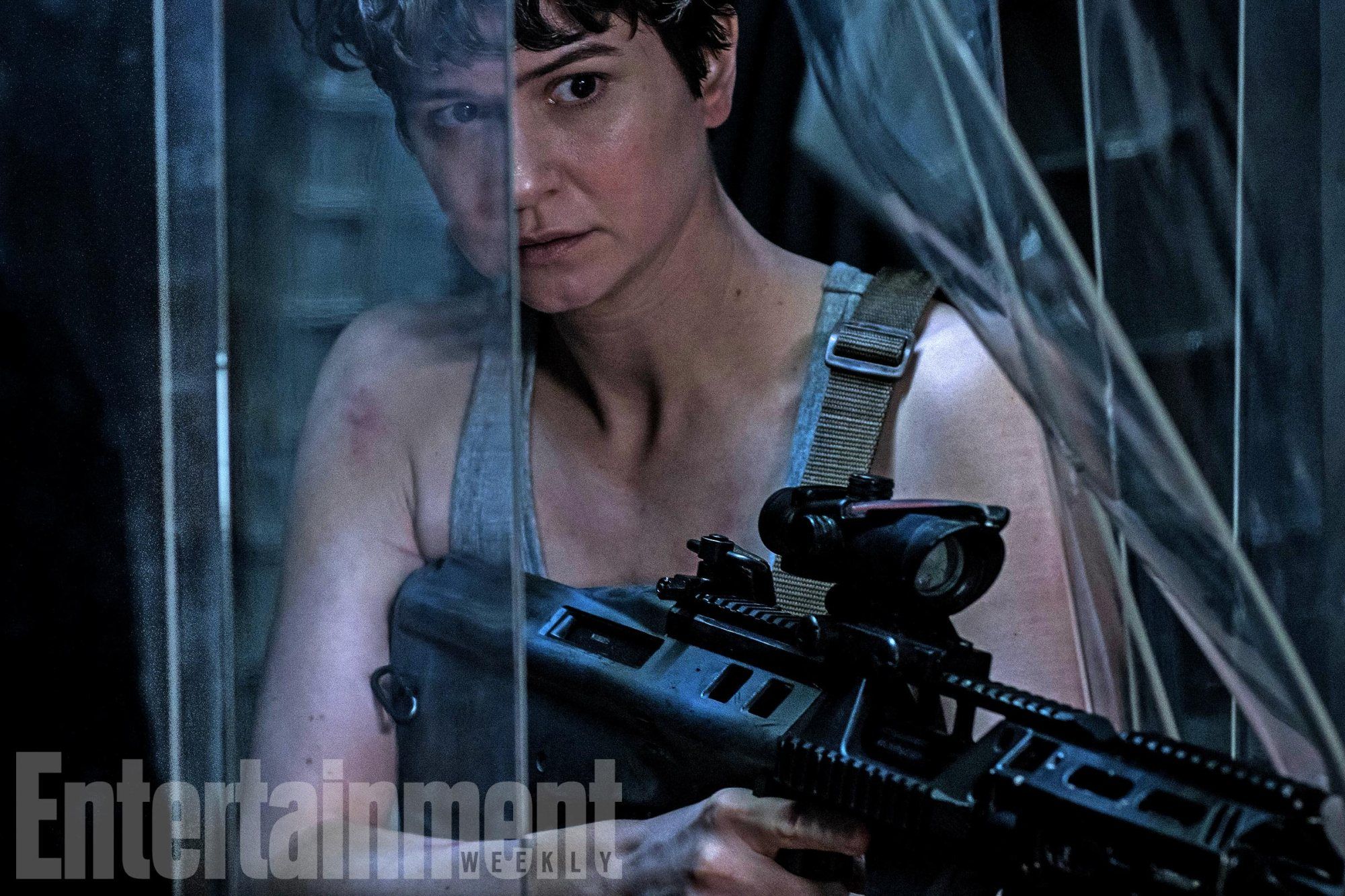 Katherine Waterson[/caption]
The degree to which Waterston's character resembles Weaver's Ripley has been a matter of some discussion since her look was first revealed earlier in the year. That image came in the form of a black-and-white photo and another image of Daniels hunkered down in a corridor. The latter picture looked to have been taken from a monitor revealing some of the film's dailies, while the former operated as much more of a candid reveal – showing Waterston and Weaver's undeniable likeness as she interacts with her director. Whether or not the similarities are simply a bit of fan service or if the rumors that Daniels will indeed be Ellen Ripley's mother (or some other relation) will hopefully wait until the film is released before they are revealed. At any rate, it should make for some spirited internet back-and-forth.
Interestingly enough, both the black-and-white photo and the one released today show Waterston behind what appears to be the same plastic partition. While this likely has little to do with the film overall, it does suggest the more candid behind-the-scenes photo may have shown Scott and Waterston discussing this scene in particular. It may not offer much in the way of story details for fans eager to know more about Covenant, but it makes for an interesting connection to the way Fox has been teasing out its details on the new film.
–
Source: EW
Alien: Covenant (2017)Release date: May 19, 2017
Kevin is Screen Rant's TV Editor. He is a graduate of the University of Wyoming and the University of Washington. Kevin is a member of the TCA.
Link Source : https://screenrant.com/alien-covenant-katherine-waterston-ripley-sigourney-weaver/