Amazon MMO New World Delayed
In a new development update, Amazon Game Studios provides new gameplay details and improvements for its MMO New World as well as a big delay.
You Are Reading :Amazon MMO New World Delayed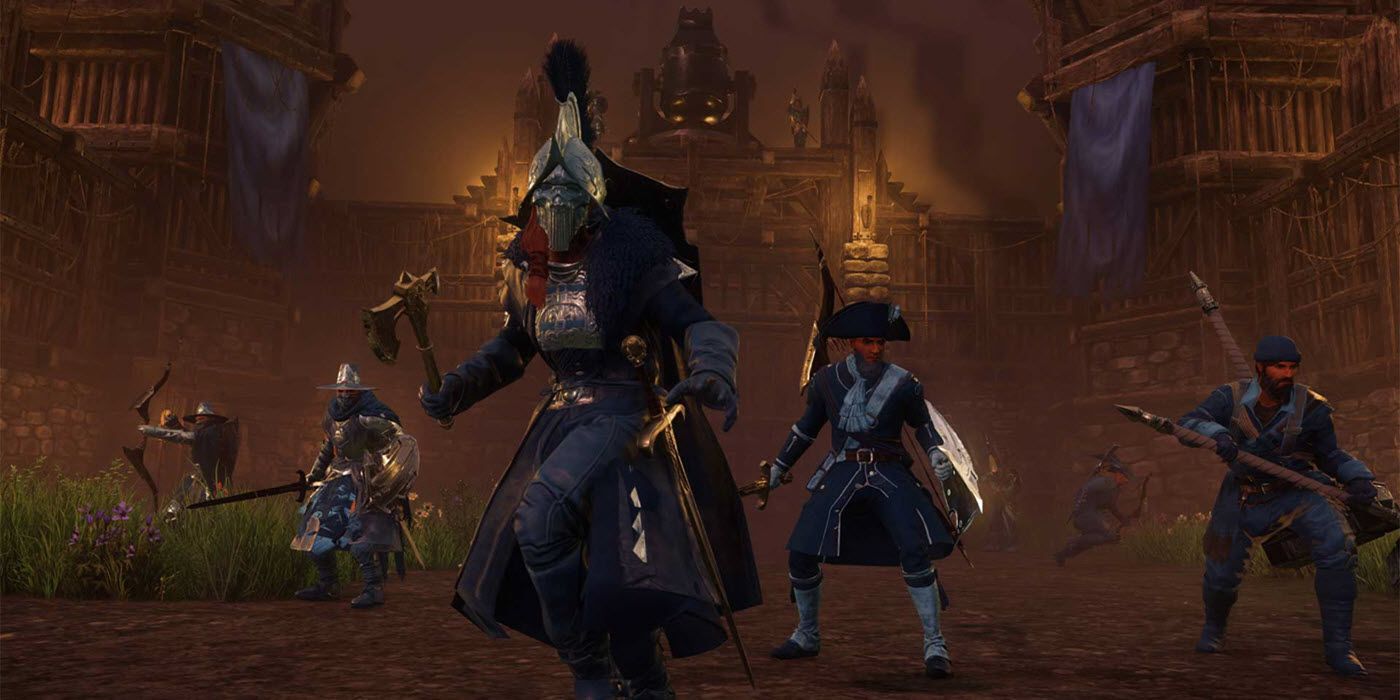 After jumping into the games industry, Amazon Game Studios has seen plenty of disappointing setbacks. So far, the company has yet to produce a successful game, with most of their offerings shelved entirely headlined by Crucible, a character shooter that failed to find an audience. In fact, following the game's launch, the developer moved Crucible back into a closed beta, only to ultimately shut it down entirely a few months later.
Still, the hopes of Amazon Game Studios rides on the shoulders of its survival fantasy MMORPG, New World. Taking place in the 17th century, players will explore and battle across the fictional island of Aeternum. Originally scheduled to launch in August of 2020, the game has seen multiple delays many of which have been a result of the COVID pandemic forcing the studio to work from home. Following the most recent delay announcement and going dark for a number of months, Amazon finally provides an update on its anticipated MMO, though the news isn't all that great for those who were hoping to jump in soon.
In a new development update from director Scot Lane on the official New World website, Amazon revealed that the game won't be able to make its projected Spring 2021 launch window. Instead, New World has been delayed to August 31, 2021 so that the team can continue working on important end-game features so they're ready for launch while also continuing to polish and fine tune the base experience.
The post wasn't all bad news though. The Preview Event from August 2020 was extremely beneficial for the studio thanks to feedback from players. Based on that, the studio has already made substantial changes to the game including improved combat, expanding weapon and armor variety, overhauled the crafting system, and continued to add content to the mid and late game. Not only that, fishing was added to the game and the map was expanded to include a new region called Reekwater.
In addition, New World is planning to continue its Alpha test through the next few months with EU specific servers being added on March 30. The studio is also preparing a closed beta test on July 20 for those who pre-ordered the game which include 20v20 battles called Outpost Rush, 5 player instanced adventures called Expeditions, as well as a brand new end-game zone called Ebonscale Reach.
For a company as large and resource rich as Amazon, its struggles with game development have been puzzling. New reports indicate a general lack of game design knowledge as well as a toxic culture centered around sexism. However, change could be on the horizon with the new CEO Andy Jassy who's taking over for the departing Jeff Bezos. A recent leaked email from Jassy to Amazon Game Studios employees reveals someone who is ready to support the division as well as gaming head Mike Frazzini. It's been a difficult road to this point for Amazon Game Studios, but perhaps this is the fresh start the division needs.
New World is scheduled to be released on August 31, 2021 for PC.
Link Source : https://gamerant.com/amazon-mmo-new-world-delayed/