American Horror Story: Roanoke Season Finale Review & Discussion
A dramatically different-looking season of American Horror Story reaches its conclusion, offering one of the better storylines in years.
You Are Reading :American Horror Story Roanoke Season Finale Review & Discussion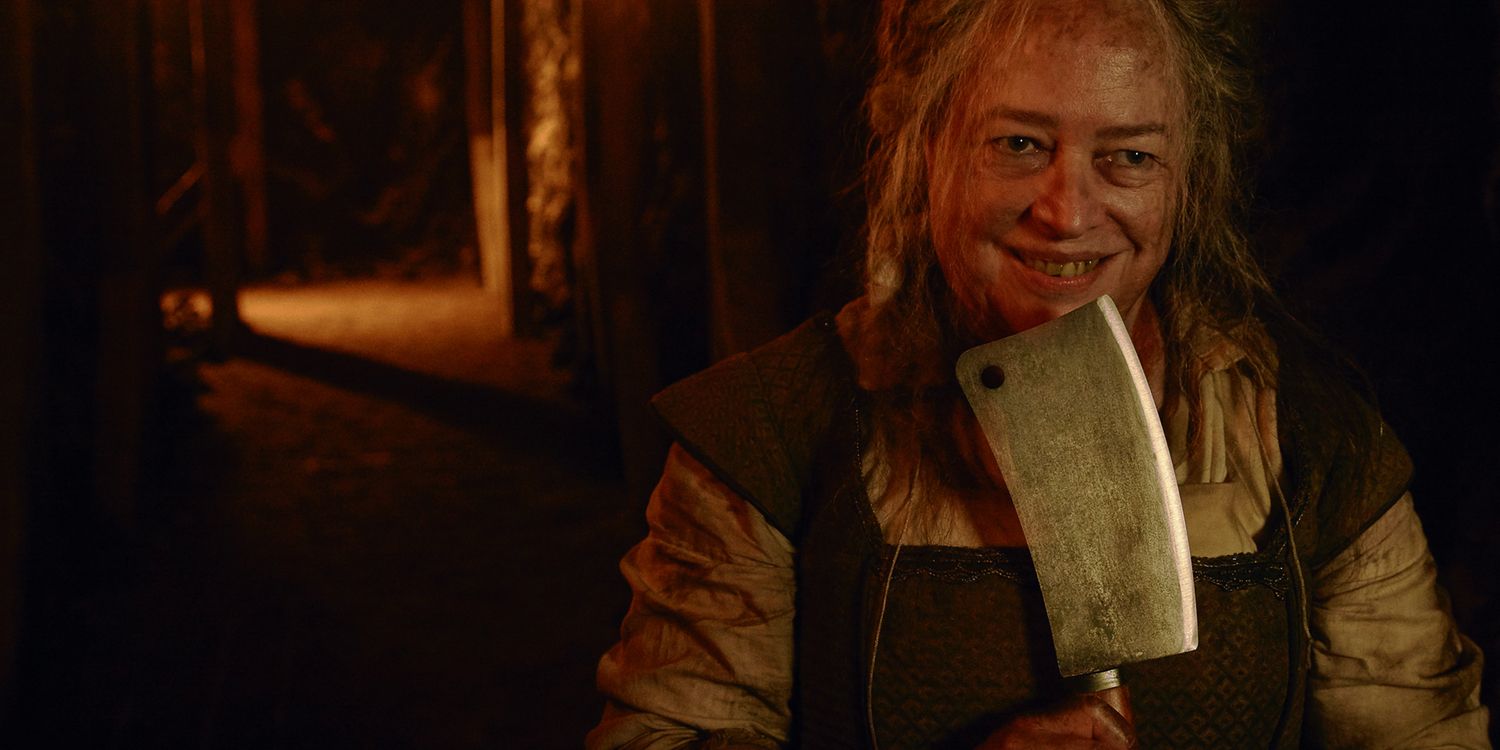 You have to hand it to American Horror Story: Roanoke. After a bloated and largely incoherent fifth season suggested the series had run aground creatively, Ryan Murphy and Co. returned to offer up a visually stripped-down sixth season that began by teasing the audience as to the nature of its theme, and continued to alter its narrative in sometimes surprising ways over the next few weeks. The effect turned Roanoke into a welcome change of pace that made the inevitably outlandish twists feel more in line with the framework of the show-within-a-show premise. That's a far cry from how AHS normally approaches its storylines – which is to say, the series never met an idea it didn't like and didn't think it could somehow shoehorn into the narrative, regardless of any justification for it being there.
Initially set up as the sort of semi-spooky, could-be-true reenactment series that occasionally haunt certain cable channels, Roanoke seemed at once a titanic shift in the series' longstanding format and an examination of the show's own exploitative sensibilities. The shift from the unfocused and overly polished Hotel to a storyline eager to explore similar themes of celebrity, narcissism, class, and race, surprisingly found itself with a much stronger platform from which to launch such reflections. What's more, once the season revealed its biggest twist – that the reenactment series was the aforementioned show within a show, putting stars Sarah Paulson, who played the reenactment version of Lily Rabe's Shelby Miller, and Cuba Gooding Jr., who played the TV version of André Holland's Matt Miller, side-by-side to confront a real supernatural threat and a bunch of backwoods cannibals, the season did what no other installment of American Horror Story has done: it actually became more interesting and more focused the further it delved into its story.
Yes, the twist is in keeping with the AHS way of doing things – suddenly positioning actors and their "real-life" counterparts together in an increasingly outlandish horror setting is the kind of thing Murphy would try to pull off – but to its credit, Roanoke doesn't just alter its format for the sake of presentation, it also found a surprisingly interesting way to use found-footage. In fact, the implicitly (and sometimes no-so-implicitly) politicized nature of why the characters are so committed to continue filming everything they see and take part in makes Roanoke's later episodes standouts in the series. And as the season prepares for its finale in the wake of last week's many character deaths, there is a chance that AHS may have successfully done what few television shows do this far into their run: make a case for the series' stylistic reinvention by showcasing what a boon it has been for the show's storytelling.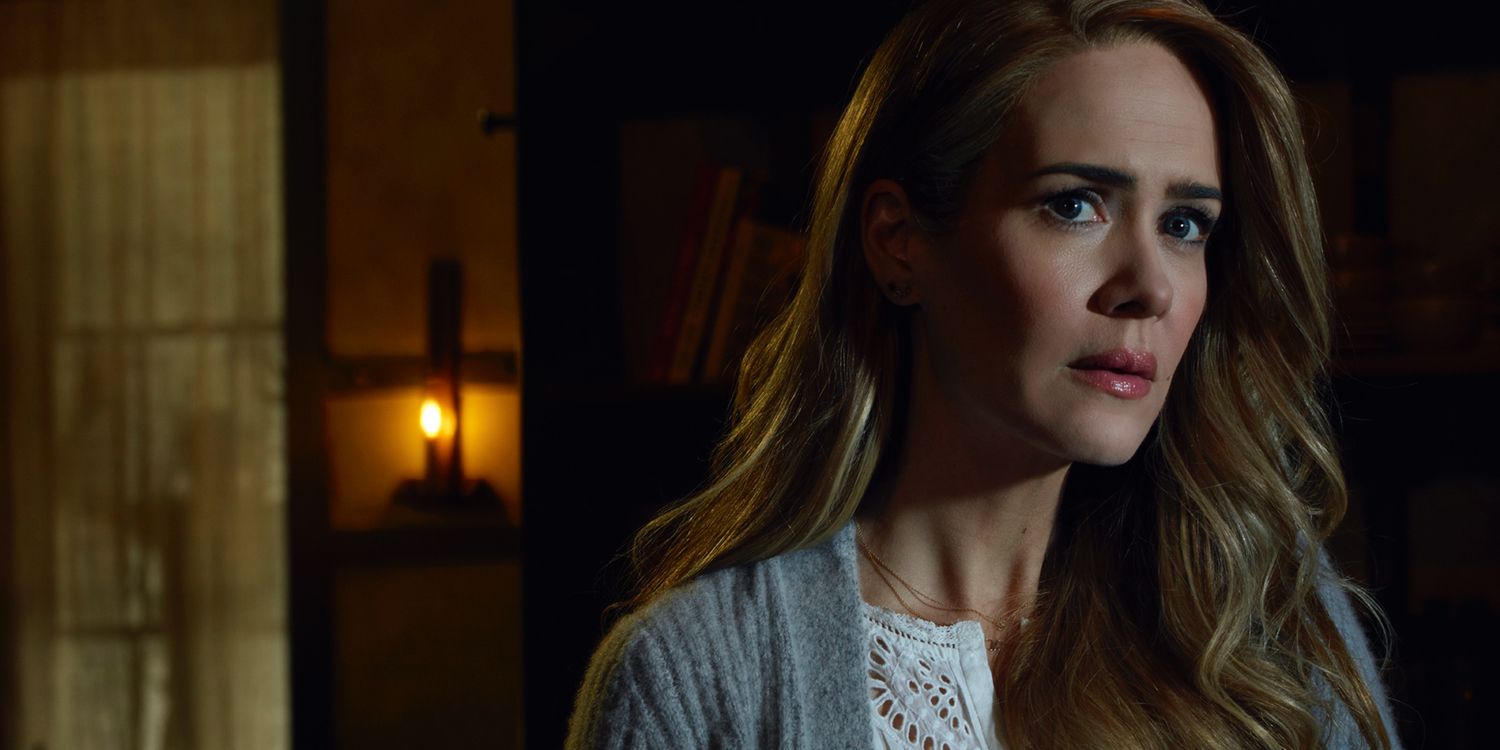 That being said, it's interesting how 'Chapter 10' feels like the show is slipping back into a more comfortable version of itself. Given that the season reached its creative climax last week – or perhaps even before – the finale felt the need to wrap everything up in a way that was largely free of the tension that had existed throughout the previous nine episodes. This isn't anything new for American Horror Story; the series has long employed disjointed explorations of the narrative's aftermath as a way of concluding the season. But this time around, all the jumping around, and the inconsistent introduction of new and old characters alike, was not in keeping with the story that came before. For as much as Roanoke did its own jumping around, it would typically be excused as a reasonable function of the new format's structure, and more often than not worked to make the season's story stronger than it has been in years.
'Chapter 10' is removed from the initial thrust of Roanoke's story, which makes it feel largely aimless, even as it tries to put the season in perspective by channeling its various emotions through another true-crime documentary focused on Adina Porter's Lee and her criminal trial and subsequent celebrity status. That only works as exposition, so the hour then shifts to a television exposé hosted by none other than Sarah Paulson's Asylum character, Lana Winters. The appearance of Winters further demonstrates how AHS is connected, but that's the extent to which it actually matters. Her exchange with Lee reminds viewers of everything she went through in Asylum, but it even the frankness of their discussion fails to find the appropriate emotional tenor to make the encounter more than a superficial nod to seasons past and the interconnectivity of the show's various narratives.
Finally, there's the fake ghost-hunting show, which is more in keeping with how the rest of the season went, as it takes the found-footage format and again uses it to underline what the show wants to say about America's obsession with fame and putting itself on camera all the time. But the real purpose of the show is to allow for more bloodletting and to inexplicably bring Lee back to the Roanoke house, as she searches for her daughter Flora. To that extent the ghost-hunters episode affords some exciting moments, but it also highlights just how choppy and disorganized the hour actually is. The aimlessness of the finale's search for answers and for a fitting denouement to what has, up to this point been an interesting step forward for the long-running series, is heightened by all the jumping around and the various shifts made as the hour works toward the suggestion that the real survivor of the Roanoke Nightmare is not Lee, but Flora.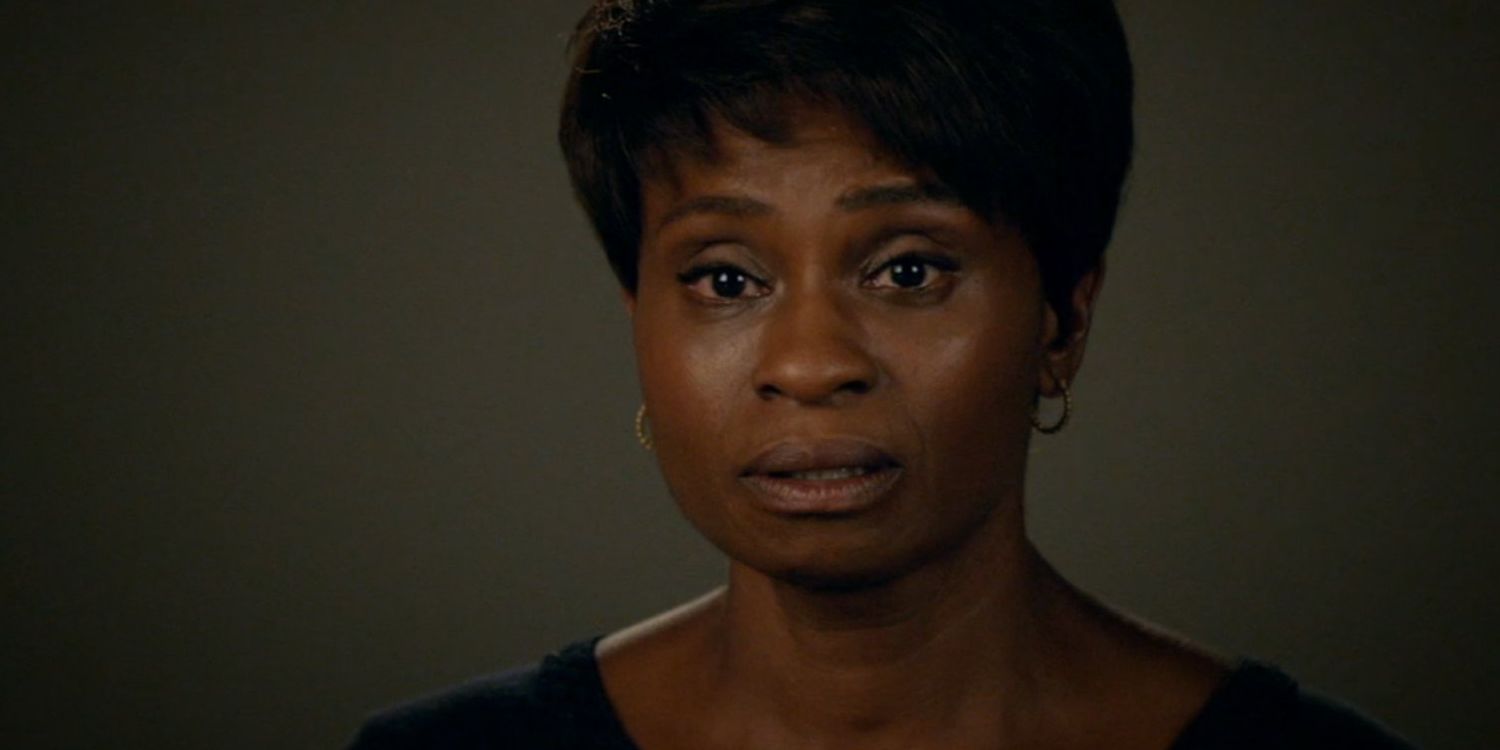 It is a half-baked redemption story for Lee that even the show doesn't seem entirely convinced of. Part of this is the season's inability to paint Lee as the complicated-but-still-sympathetic mother whose redemption might carry some weight, but most of problem lies with Flora herself. The little girl was given only the thinnest of characters, and her occasional appearances – when was the last time she was even seen? Chapter 5? – aren't enough to make Lee's sacrifice feel all that compelling. And that's not only disappointing from the standpoint of Lee's character, it feels as though Adina Porter's performance deserves something more than for her to spend eternity looking after a ghost child so her kid can have a full life. It's not that her choice was the wrong one, it's the fact that the show only gave Lee that one choice that feels so unfulfilling.
There's something to be said about how American Horror Story: Roanoke went about trying to upend its formula and try something new. To that end, the season was a success. But the show still struggles to present a narrative that doesn't end up as being emotionally shallow. There were hints of a creative turnaround throughout the season – strong hints, in fact. But as 'Chapter 10' wraps up, the viewer is left to wonder if the show simply stumbled onto those hints and had no idea what to do with them.
–
American Horror Story will return to FX in 2017.
Kevin is Screen Rant's TV Editor. He is a graduate of the University of Wyoming and the University of Washington. Kevin is a member of the TCA.
Link Source : https://screenrant.com/american-horror-story-roanoke-sarah-paulson/