Animal Crossing's New DLC Currency Type Explained
Animal Crossing: New Horizons – Happy Home Paradise showcases players getting paid for their design work with a brand-new currency rather than Bells.
You Are Reading :Animal Crossings New DLC Currency Type Explained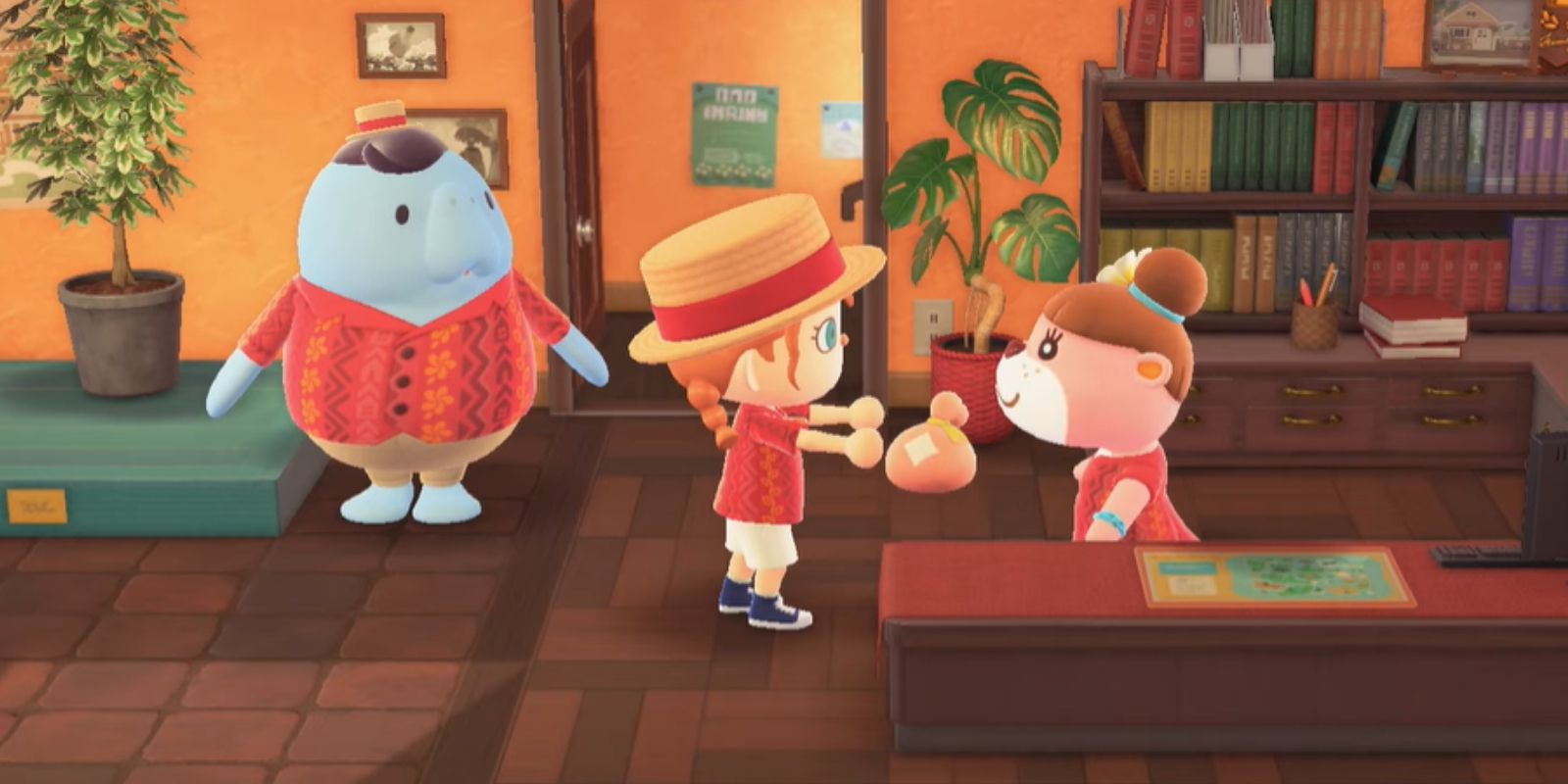 The next big Animal Crossing: New Horizons release brings with it not only a free update to the game but also a paid DLC titled Happy Home Paradise that allows players to get to work designing vacation homes for villagers and other Animal Crossing NPCs. Of course, just like a real job, players won't be expected to work for free. There are rewards in store for vacation home designers, but some Animal Crossing fans were quick to notice that it doesn't appear that Bells are the currency used in this line of work.
Happy Home Paradise was announced on October 15 during the recent Animal Crossing Direct, which revealed a whole host of changes coming to the game's highly anticipated 2.0 update. Among these are returning NPCs such as Brewster, Tortimer, Kapp'n, and Harriet, along with significant expansions to both familiar and new game mechanics. Farming now includes a cooking component, and New Horizons characters can once again visit players in their homes. Most of these upgrades are free, but Happy Home Paradise is the game's first foray into paid DLC expansions.
In the newest Animal Crossing DLC, players are invited to join the Paradise Planning Team, which is responsible for creating dream vacation homes for all sorts of characters from the franchise. A chain of new islands will be featured in Happy Home Paradise, and on top of creating houses, players can now build island facilities such as schools and restaurants. Each character has a unique request, and there are plenty of brand new furniture items – including the long-awaited return of the Froggy Chair – and building exteriors to work with. How will players be able to collect additional furniture, though, and what's the reward for carrying out these renovations?
Why Animal Crossing's DLC Pays In Poki, Not Bells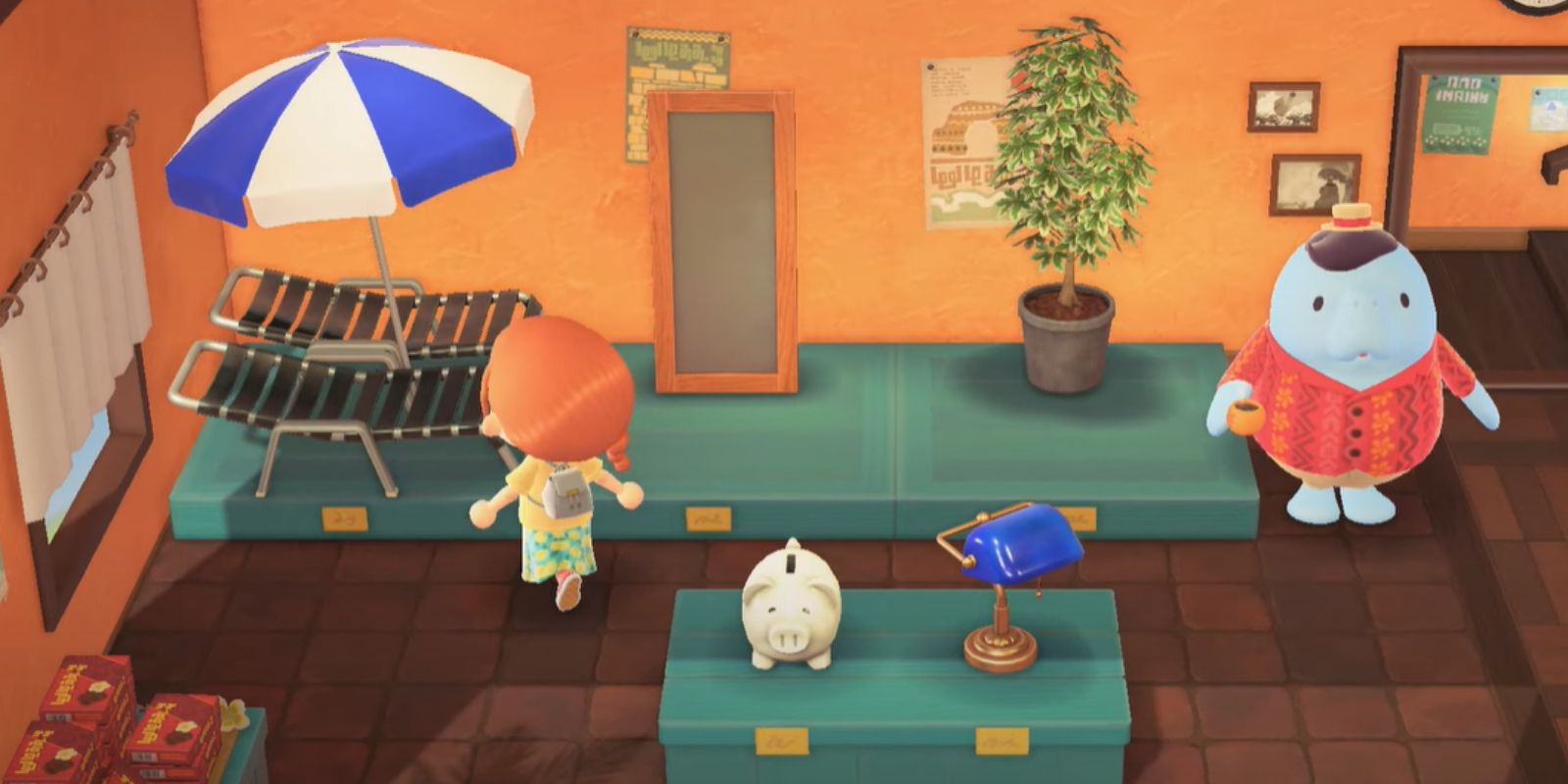 The Animal Crossing Direct reveal showcases Lottie providing players with a monetary reward for their efforts. What's unusual about it, though, is that it appears players get paid in a brand new currency known as Poki rather than Bells. They can then use their Poki to buy new furniture from the Happy Home Paradise shop, which features everything from small items to larger things that could even be placed outdoors as part of the DLC's exterior design opportunities. It's unclear how exactly the value of Poki compares to that of New Horizons' Bells, but in all likelihood, the two will be fairly similar.
A probable reason for this decision is to keep players' work balance separate from their general profits on the main island in New Horizons. Bells can be used for player house expansions, new island infrastructure, and a wide variety of other benefits in the base Animal Crossing game. Perhaps developers wanted players to focus their efforts on gathering new furniture after earning profits from designing vacation homes as opposed to spending it on features of the main island. That said, there will still be some significant connection between the DLC and the main game, as players will be allowed to redesign their own home with techniques carried over from Happy Home Paradise. More will likely be discovered about Poki when the DLC releases alongside the next big Animal Crossing: New Horizons update on November 5.
Link Source : https://screenrant.com/animal-crossing-happy-home-paradise-poki-bells-dlc/