Animal Crossing's Sanrio Amiibo Cards Instantly Sell Out At Target
Nintendo's Animal Crossing X Sanrio amiibo card pack sells out at Target just minutes after going live, in part due to scalpers buying up the product.
You Are Reading :Animal Crossings Sanrio Amiibo Cards Instantly Sell Out At Target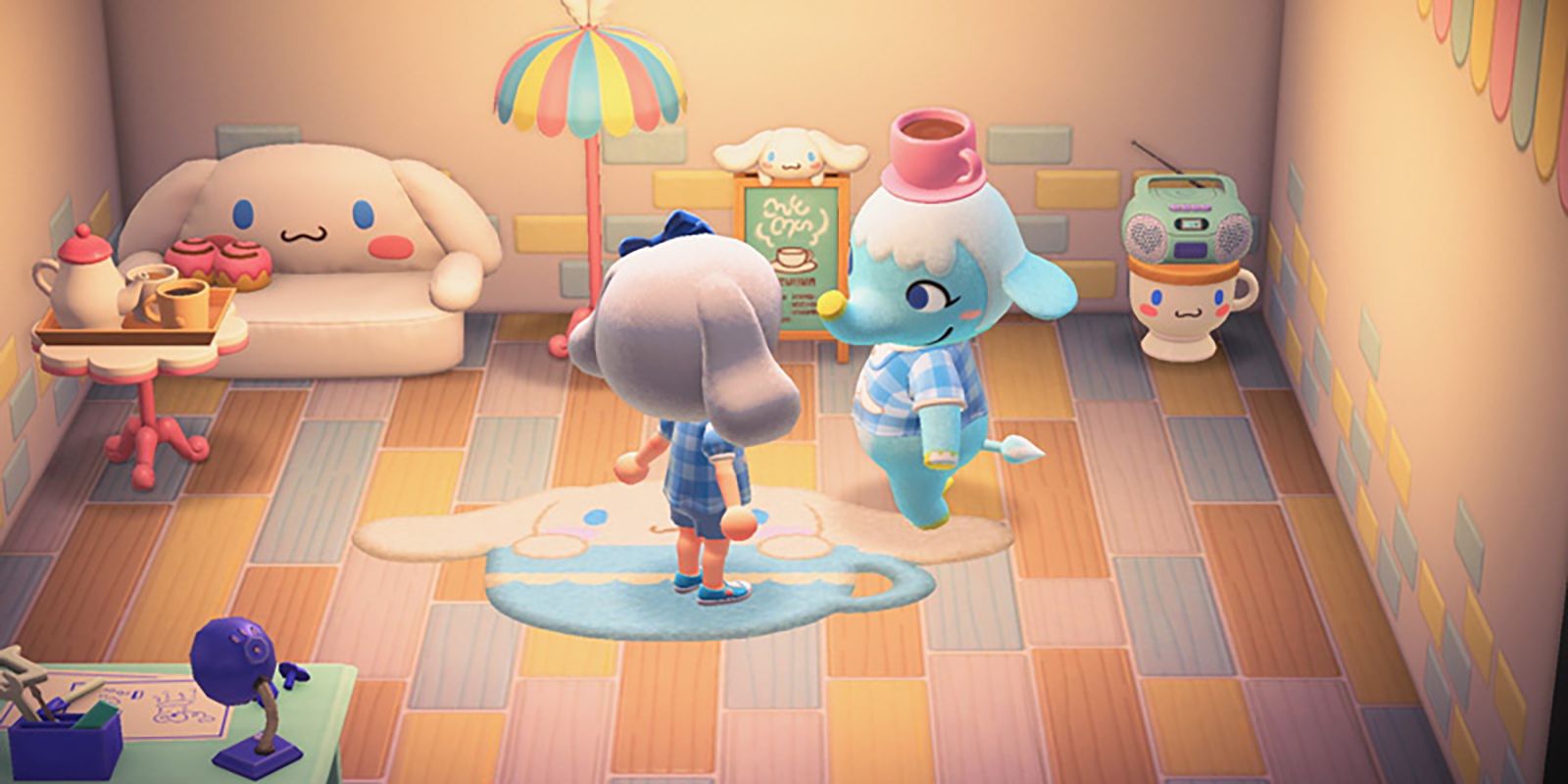 Nintendo's Animal Crossing: New Horizons Sanrio amiibo card pack went on sale exclusively at Target on Friday, March 26, but the Hello Kitty-themed DLC sold out almost instantly, leaving many empty-handed and disappointed. Players are upset and rightfully so, as it appears that Nintendo has once again driven players directly into the greedy hands of online scalpers.
The Animal Crossing x Sanrio amiibo cards feature six characters inspired by Sanrio characters: Rilla, Marty, Étoile, Chai, Chelsea, and Toby. Each character card in the pack can be scanned on Nintendo Switch and Switch Lite Joy-Cons to unlock the characters in Animal Crossing: New Horizons, as well as their own in-game item sets with Sanrio character themes, such as Hello Kitty and Little Twin Stars. Having first been introduced in Animal Crossing: New Leaf, each character also comes with their own in-game poster, which can be purchased in the Nook Shopping app in New Horizons. The Sanrio card pack actually released in Japan back in 2016, but it did not come to the United States until Nintendo announced the Animal Crossing x Sanrio Target exclusive earlier this year.
Fans waited for months to finally get their hands on the amiibo Animal Crossing Sanrio Collaboration pack, but unfortunately, some many seem to have been unable to make the purchase. Within minutes of the sale going live on Friday, Target sold out of item. Many who tried to purchase the Sanrio card pack reported that they received sold-out error messages seemingly within seconds of the product hitting online shelves. Scalpers and their online store bots undoubtedly contributed to the problem, as eBay already has listings for the Sanrio card pack at significantly marked-up prices.
[Announcement] The #AnimalCrossing @Sanrio Collaboration Pack amiibo cards are available starting today! Use them with Animal Crossing: New Horizons and bring some Sanrio cuteness to your island. Available exclusively at @Target. @HelloKitty pic.twitter.com/VqfqnN0FDB
Scalpers have always been an issue in gaming, but never more so than in recent months. Customers who have tried to purchase an Xbox Series X/S or a PlayStation 5 will know that scalpers have been buying up the consoles and reselling them online for absurdly high prices since November. Beyond that, many game franchises like Super Mario and Pokémon have celebrated anniversaries with limited edition product releases in the past year, only for scalpers to immediately buy up the lion's share of products before regular people can react. Just last month, McDonald's ran a Pokémon card promotion with its Happy Meals to celebrate the franchise's 25th anniversary. A promotion meant for excited children was quickly ruined by scalpers, who bought untold numbers of Happy Meals and made an unearned profit off children's trading cards.
Target's sold-out Animal Crossing Sanrio amiibo pack was frustrating for players who woke up in the early hours of the morning just to find that, once again, they wouldn't be able to get their hands on a new gaming item. It's currently unclear if Target and Nintendo will release another batch, but the onus is on the latter for having produced such a scarce number of card packs from the start. Those still determined to get their Sanrio Collaboration Packs legitimately should watch for restock announcements, but it will come as no shock if some decide to cut Nintendo, Target, and scalpers out of the picture and make their own Animal Crossing amiibo cards instead.
Link Source : https://screenrant.com/animal-crossing-sanrio-collaboration-pack-target-sold-out/