Apple Watch Series 7 Battery Life: How Long Does It Last?
The Apple Watch Series 7 gets a lot of things right. Is one of those things battery life? Here's what to expect from the smartwatch's endurance.
You Are Reading :[thien_display_title]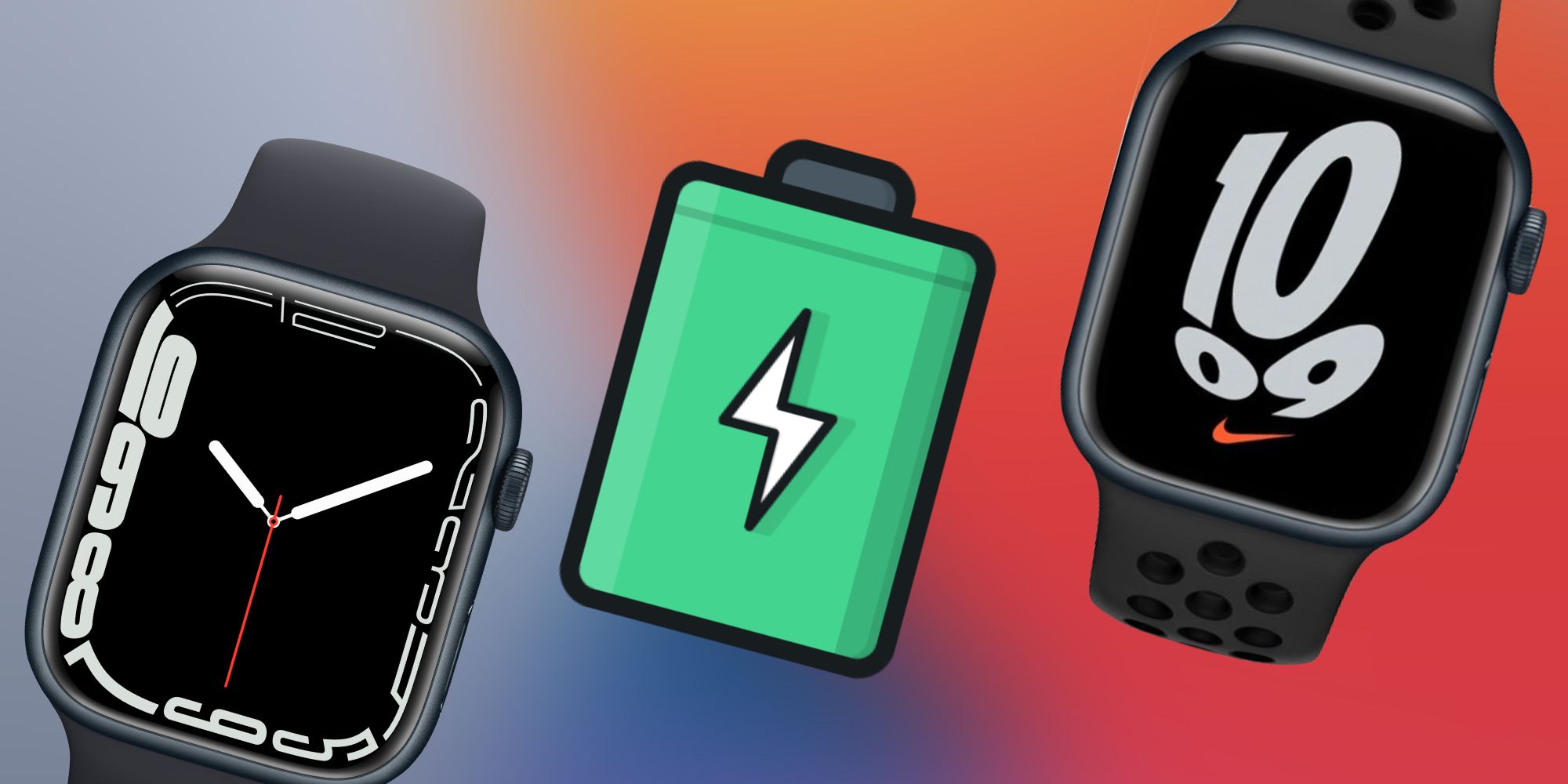 The Apple Watch Series 7 shines with a sleek design and robust health features, but how does battery life for the latest Apple wearable hold up? Announced in September 2021 and released about a month later, the Apple Watch Series 7 is further evidence why Apple is the top player in the smartwatch market. It has a large display with minimal bezel, excellent performance, and a suite of health features that should please fitness enthusiasts and novices alike. Whether someone's buying their first Apple Watch or upgrading from an older model, the Series 7 is hard to dislike.
As with any smartwatch, though, one of the most important things to keep in mind is battery life. Just like a smartphone, laptop, or another gadget, great smartwatch features don't matter if the battery doesn't last long enough. This is an area where the Apple Watch has always been very middle of the road. Apple Watch battery life typically isn't terrible, but it also doesn't stick out as anything particularly special.
In the case of the Apple Watch Series 7, this mostly holds true for another generation. Apple doesn't directly call out battery life on the main product page for the Series 7. Instead, users need to find the Apple Watch comparison page where Apple rates the Series 7 to last "up to 18 hours." For folks keeping track at home, that's the exact same battery life rating Apple's used for the Apple Watch Series 6, Series 5, SE, and all the way down to the Apple Watch 1. In real-world use, this means most people will need to charge the Apple Watch Series 7 daily. While no major battery life improvement is a bummer, it's worth pointing out that the Series 7 charges up to 33 percent faster than the Series 6. In other words, the Apple Watch Series 7 can go from 0 to 80 percent after just 45 minutes of charging.
How Apple Watch Series 7 Battery Life Compares To Other Smartwatches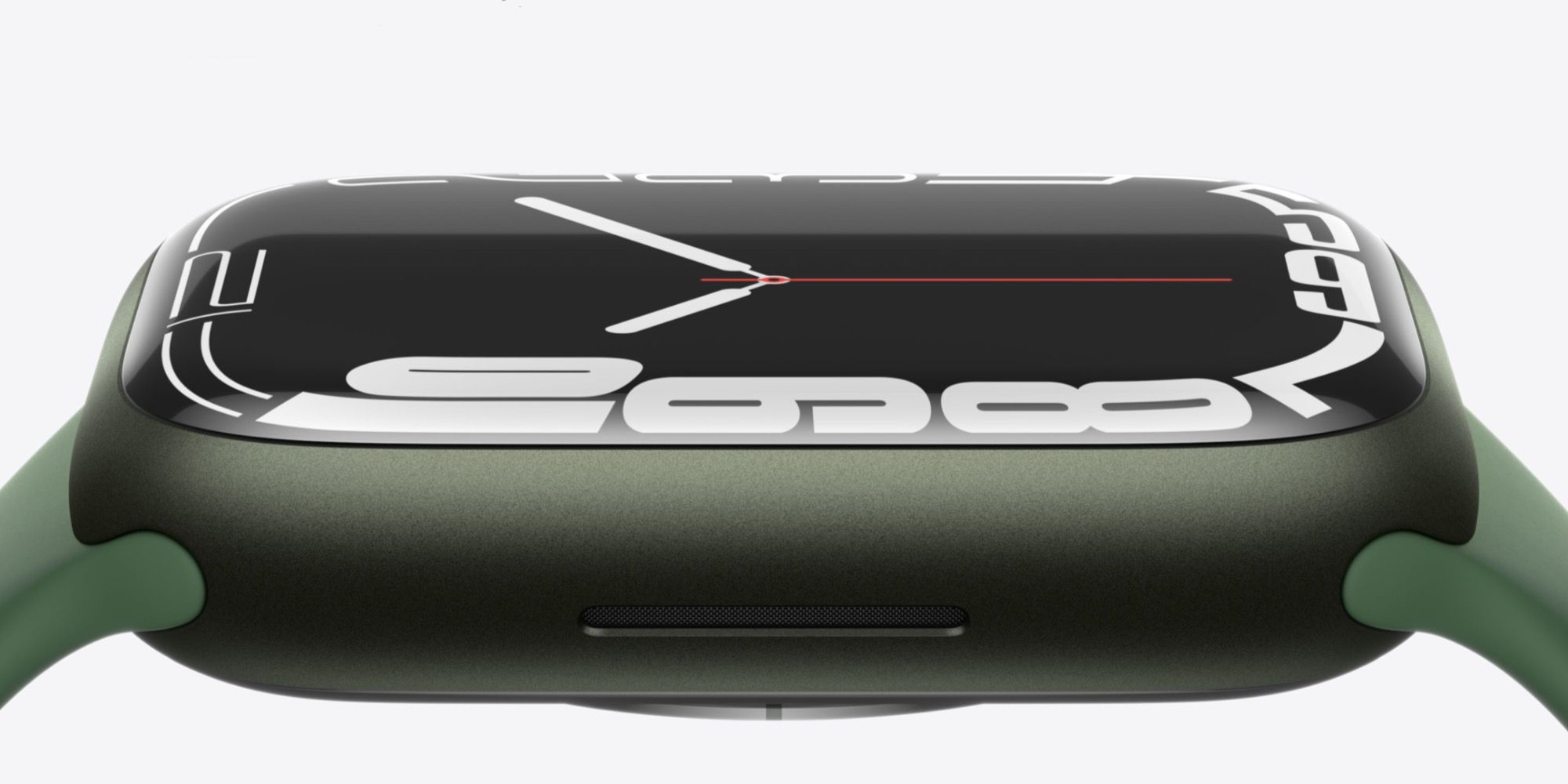 While Apple Watch Series 7 battery life is far from being terrible, it is interesting how it compares to other smartwatches on the market. The Galaxy Watch 4, for example, gets around 24 hours of uptime during a single charge. That may not sound like a dramatic improvement on paper, but that's still an additional 6 hours of use the Apple Watch isn't capable of. The differences are even more drastic when comparing Apple Watch Series 7 to fitness-oriented smartwatches. The Garmin Venu lasts up to 5 days per charge, the Fitbit Sense is rated to last over 6, and the Amazfit GTS 2 can go for 7 days before needing a charge. These smartwatches lack certain features and functionality the Apple Watch has, but it's a good reminder that Apple has plenty of room to improve on this front.

Ultimately, battery life for the Apple Watch Series 7 is perfectly fine and nothing more. It'll get most folks through a full day of use, charging times are now a bit faster, and that's all there is to it. It'd be great if we eventually get to a point where there's an Apple Watch with multi-day battery life, but until that comes, battery life for the Series 7 gets the job done.

Link Source : https://screenrant.com/apple-watch-series-7-battery-life-how-long/

Reviews -