Archie Comics: Vampironica Turns a Comics Badass Into the Anti-Buffy
In Vampironica, Greg Smallwood expands the Archie Comics horror universe with his version of Veronica Lodge as a vampire hunting vampires.
You Are Reading :Archie Comics Vampironica Turns a Comics Badass Into the AntiBuffy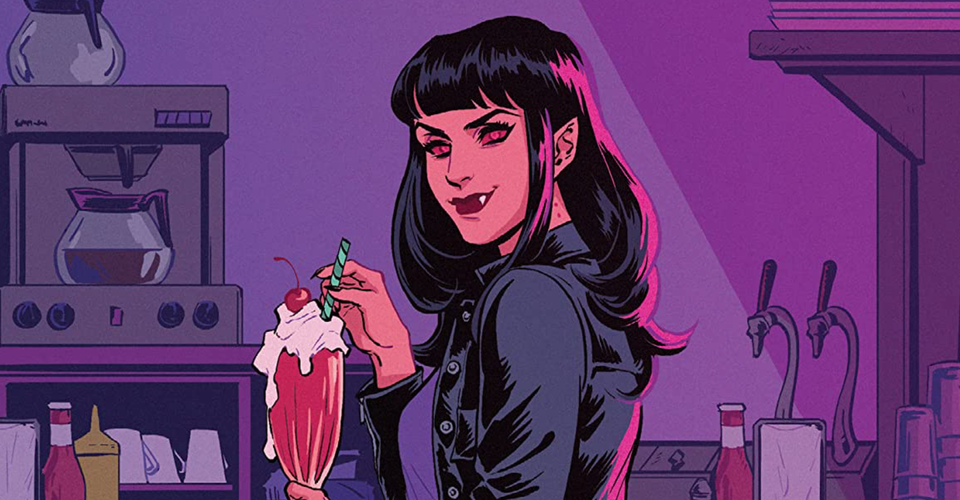 From EC Comics' classic Tales from the Crypt to Marvel Comics' Tomb of Dracula, the horror genre has been an evergreen genre for comic book publishers. In 2013, another publisher jumped into the deep end of the horror comics pool. With the publication of Afterlife with Archie and its sales success, Archie Comics smartly introduced a new horror imprint. Afterlife with Archie was followed by the Chilling Adventures of Sabrina (2014), Jughead: The Hunger (2017), and Vampironica (2018) – the latter which is one especially bloody good comic.
Greg Smallwood, who was the artist on the trippy Moon Knight series alongside Jeff Lemire, teamed-up with his sister, Meg Smallwood, a lifetime Archie Comics fan, to deliver a Vampironica series that was fast-paced, scary, campy, and overall an exciting read that moves like a bullet train. In the introduction, current Archie Comics co-president Alex Segura also mentions that Meg has been a life-long fan of the characters and it shows because all the basic characterization, relationships, and bickering from the Riverdale teens shines in this series. The creative team was rounded out by Greg Scott, who took over the art chores on issues 4 and 5, and letters by Jack Morelli and colors by Matt Herms. Vampironica is the perfect counter to the fatalistic zombie/Lovecraftian horror of Afterlife with Archie. Afterlife was actually scary; Vampironica is actually funny and full of frights.
But isn't that more or less Buffy the Vampire Slayer? Sarah Michelle Gellar once suggested that Buffy was the "ultimate metaphor" for coping with adolescence and there were plenty of heady stories in Buffy's run that addressed the many aspects of adolescence. Vampironica doesn't bother with teen angst. Meg Smallwood's knowledge of Archie Comics and the eternal teens of Riverdale comes into play here. The characterization of Archie and his gang is more of a tongue-in-cheek spin with this horror series. Dilton Doiley becomes Veronica's nerdy version of Buffy's Watcher Giles as he drops knowledge about vampires. Of course, Reggie turns into a vampire and relishes the power and evil that comes with it. Hiram Lodge just wants to drain Archie of all his blood to finally be done with him. Jughead defeats a vampire with a burp of the pasta and garlic bread he just wolfed down. Most interesting is the version of Veronica. The Smallwood's take on her is probably the most sympathetic and compassionate version seen in a long time. Becoming undead, and fighting to save her friends distract her from her usual obsessions of disparaging Betty and obsessing over Archie, (but not shopping). She actually does care about saving the lives of her fellow Riverdale teens, still, she can't help but make sure she looks spectacular while doing it. That way you get the moment when Dilton asks Veronica if she is ready to take on the boss vampire she responds with, "Is a Lodge closet couture?" This is a take on Veronica who you can cheer for.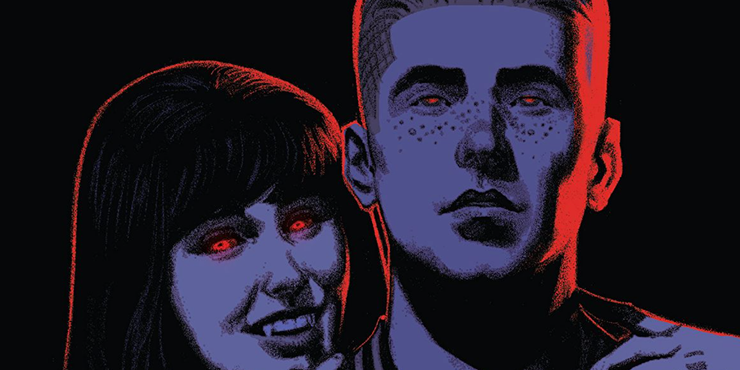 The next two Vampironica sequels follow the roadmap that the Smallwoods drew. Their plotting is fast-paced, humourous, and smartly avoids any navel-gazing. It just has a lot of fun with the established core characters of the Archie world. Of course, why only have one monster when you can have two? Archie Horror took the next logical step and launched the team-up miniseries Jughead: The Hunger vs. Vampironica. The five-part miniseries written by Frank Tieri with art by Pat & Tim Kennedy and Joe Eisma, inked by Bob Smith, Ryan Jampole, and Joe Eisma, lettered by Jack Morelli, and colored by Matt Herms and Lee Loughridge.
The series reveals that the world where Jughead: The Hunger takes place where he is a werewolf is adjacent to Vampironica's. In Jughead's reality, werewolves killed all the vampires. In Vampironica's it's the opposite. The miniseries introduces the concept of an Archie-multiverse. Sabrina the Teenage Witch appears from her universe, possibly the Afterlife with Archie one, to help Veronica and Jughead figure out a way to fix what is crushing the universes together. Not only are the three or four worlds from the Archie Horror living side-by-side, but so is the Classic Archie world, the rebooted Archie character introduced by Mark Waid and Fiona Staples, and the Riverdale TV cast, and even an adult space-traveling gang from Riverdale. But of course, never let that get in the way of a good team-up brawl between the Riverdale gang, werewolves, and vampires. Veronica and Jughead even discover they have a thing for each other.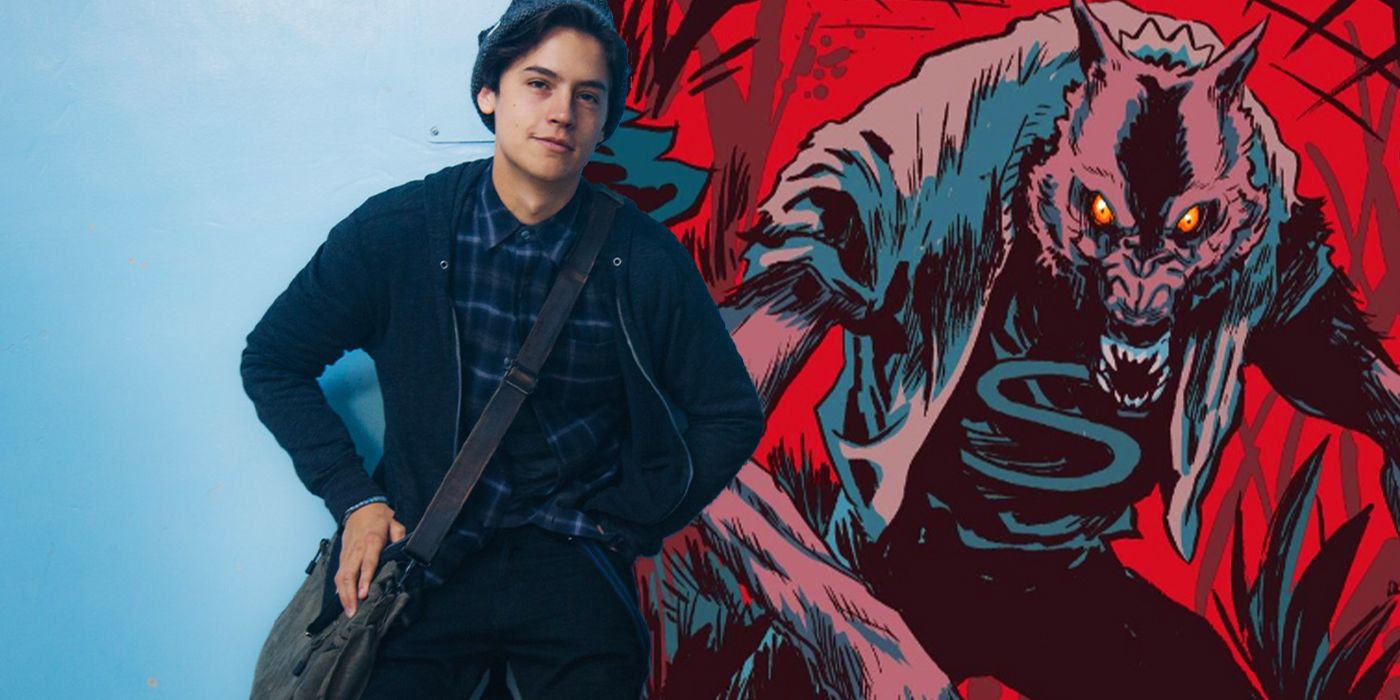 In Vampironica: New Blood, Tieri is back on the writing chores with Michael Moreci, with art by A. Mok, coloring by Herms, and lettering by Morelli. The latest miniseries expands on the Lodges' legacy of vampirism. Veronica gets the scoop from her father, Hiram Lodge, that they are descents of Sir Francis Lodge, the first vampire to come to America. Also, like her descendent, Veronica is an Apex vampire which feeds on other vampires to maintain their immortality and powers. And that exactly what Sir Francis plans to do with Veronica. A happy surprise of this miniseries is that Dilton Doiley is back as Veronica's aide de camp and researcher. The nerd vs debutante verbally sparing that the Smallwoods introduced in the original Vampironica is still a lot of fun and the perfect twist on these classic characters.
Even though the idea of Vampironica started out as a gag, Greg and Meg Smallwood developed it into another important part of the Archie Horror imprint. Unlike the pathos and pain that Buffy the Vampire Slayer details so well, Vampironica's Veronica Lodge pretty much powers through her predicaments. She is always confident, sassy, and dressed so well while fighting monsters. Even though the world-building that happens in the later miniseries demands a bit more knowledge of what has come before, the Smallwoods and the creators made Vampironica the go-to series for fun and scares.
Link Source : https://screenrant.com/archie-vampironica-vampire-anti-buffy-comic/