Batwoman's Stephanie Brown Introduction & Arrowverse Future Explained
Batwoman season 2 introduces Morgan Kohan as Stephanie Brown, who becomes the hero known as the Spoiler. Here's what her Arrowverse future looks like.
You Are Reading :Batwomans Stephanie Brown Introduction & Arrowverse Future Explained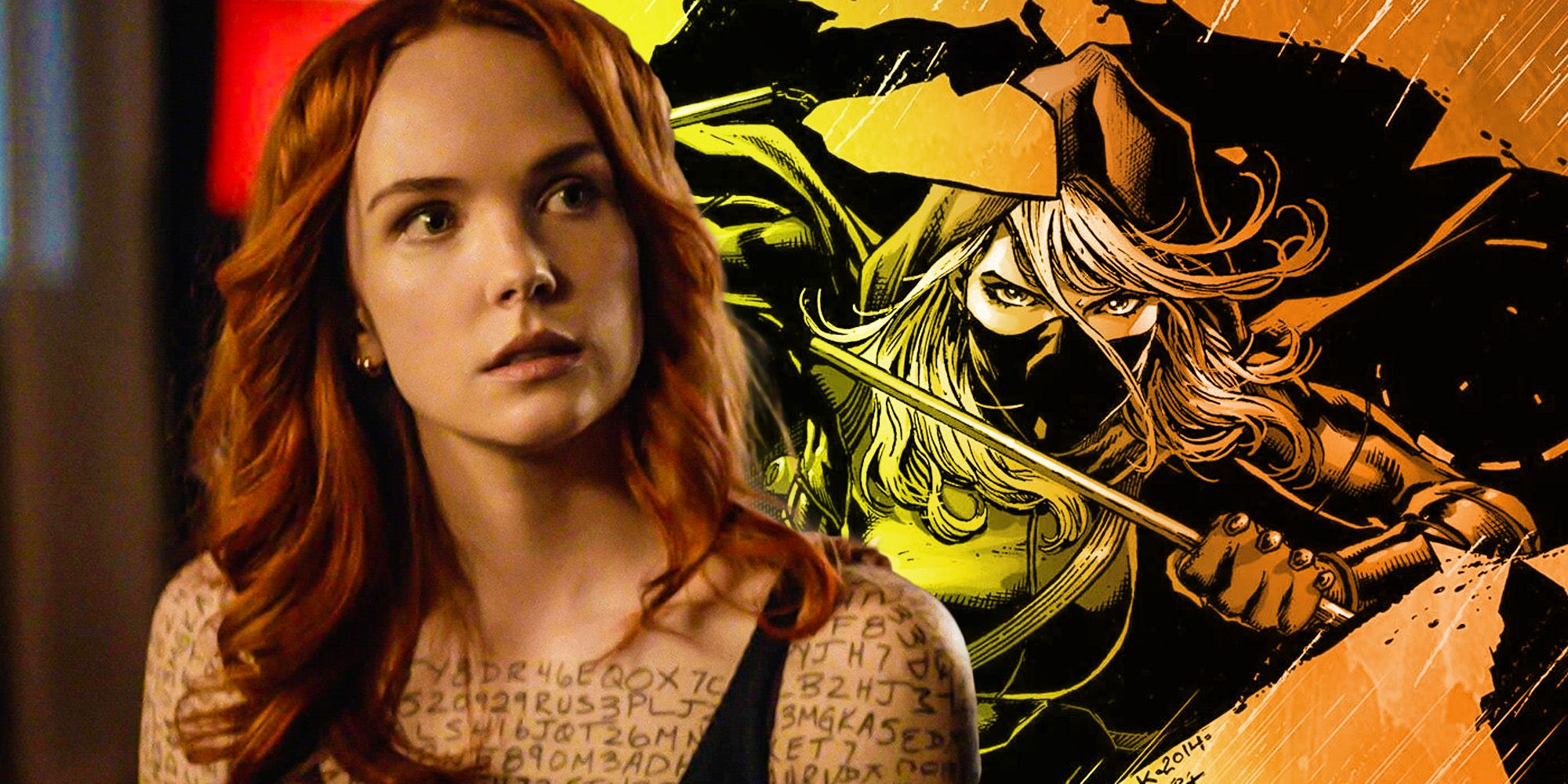 Another Bat-Family member has joined the Arrowverse as Stephanie Brown made her debut in Batwoman season 2, which might be the beginning of her DC TV future. While Batman may not be showing up in the flesh anytime soon on The CW, it hasn't stopped the Arrowverse from using various Bat-related characters since Batwoman began. Titans is the current home of the many Robins, from Dick Grayson, Jason Todd, and soon Tim Drake, who is arriving in the third season. Barbara Gordon, a.k.a. Batgirl/Oracle, will also be making her debut in Titans season 3.
Batwoman, however, is focusing on a different aspect of Batman's extended family of vigilantes. Ahead of Batwoman season 2, episode 13, "I'll Give You A Clue," The CW revealed in the trailer that the DC Comics villain Arthur Brown, a.k.a. Cluemaster, was coming to the Arrowverse to mess with the good guys. But while he is a Batman antagonist, most comic book fans know him more as the father of Stephanie Brown, a.k.a. The Spoiler, who is another famous Bat-Family ally.
With the trailer revealing Cluemaster's arrival on Batwoman, it made sense that Stephanie perhaps wasn't too far behind. Luckily, fans of her found outer sooner rather than later as Morgan Kohan had officially been cast as Arrowverse's Stephanie Brown, who was part of "I'll Give You A Clue" this whole time. With Stephanie's introduction, is the Arrowverse set to add another Bat-hero on Batwoman? If so, who is Stephanie Brown, and what's her history in the DC Universe?
Stephanie Brown's DC Comics History Explained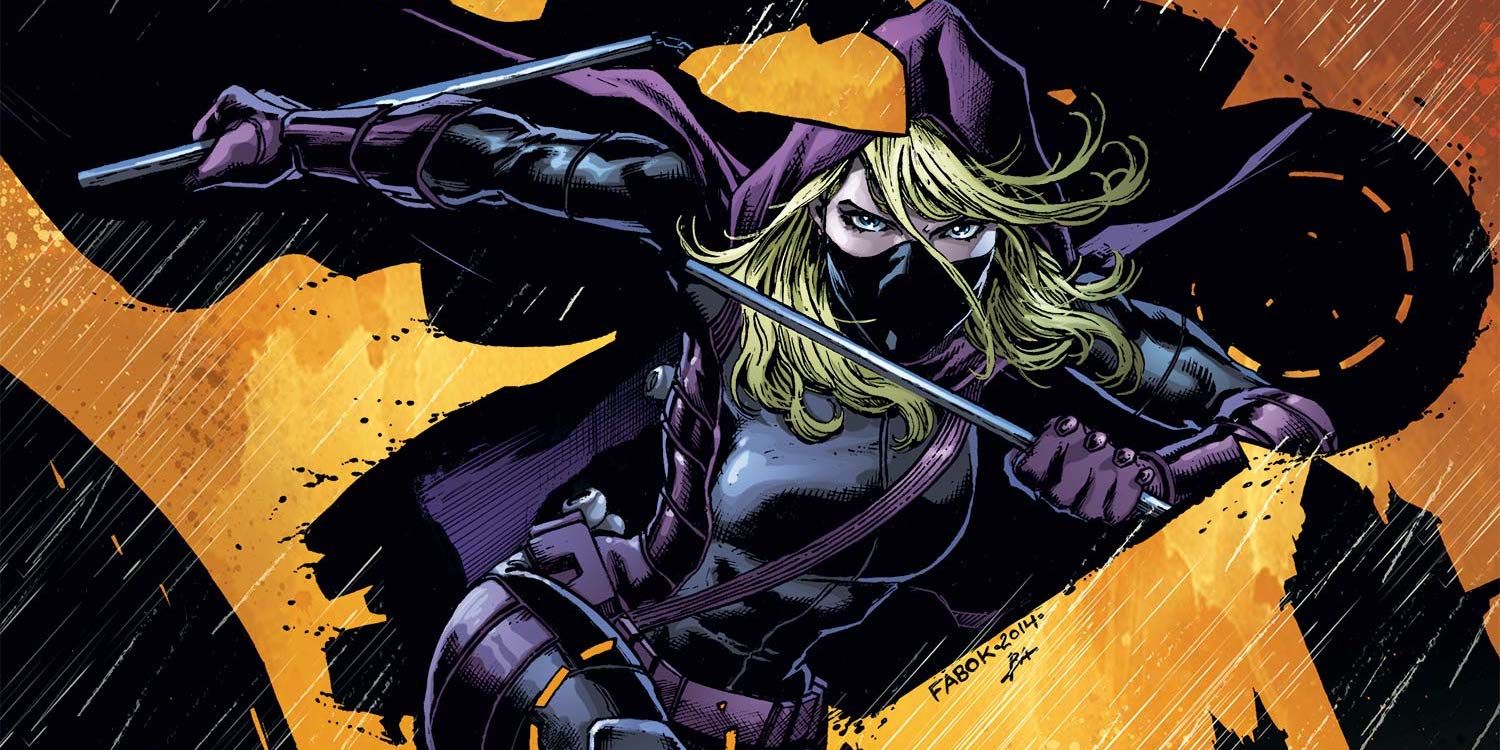 Stephanie made her first appearance in Detective Comics #647 in June 1992, where she was established as the daughter of a revamped version of Cluemaster. Once Stephanie learned of Arthur's life as a super-villain, she took it upon herself to spoil Cluemaster's plans by becoming a vigilante known as The Spoiler. Stephanie's time with the Bat-Family began when she became a love interest for Tim Drake, the third Robin. Over time, Stephanie became the next Robin after Tim was forced by his dad never to suit up as the Boy Wonder ever again. While she didn't get the mantle the way the other Robins did, Stephanie showed initiative by making her own Robin suit and using Tim's former moniker. Convincing Batman to train her, Bruce and Stephanie fell out as he let her go, which is where Robin got herself into trouble in Batman: War Games.
While trying to prove herself to the Dark Knight, Stephanie tried to take on Gotham City's underworld independently, which led her to being captured by Black Mask. After an extensive process of torture by Black Mask, Stephanie managed to escape before faking her own death, which was revealed in Gotham Underground. However, Stephanie's history became even more significant in 2009 when she became the fourth Batgirl as the titular character in Bryan Q. Miller's Batgirl series. While The New 52 restored Barbara Gordon as Batgirl, Stephanie eventually re-emerged as The Spoiler in 2014 during Scott Snyder's Batman Eternal. When Batman and Batwoman launched their Gotham Knights team at the start of DC Rebirth in Detective Comics, Stephanie was one of the heroes they recruited. Besides being part of the Bat-Family once more, Stephanie's DC Rebirth era has seen her romance with Tim be revived as well as being part of Young Justice.
Stephanie Brown's Arrowverse Introduction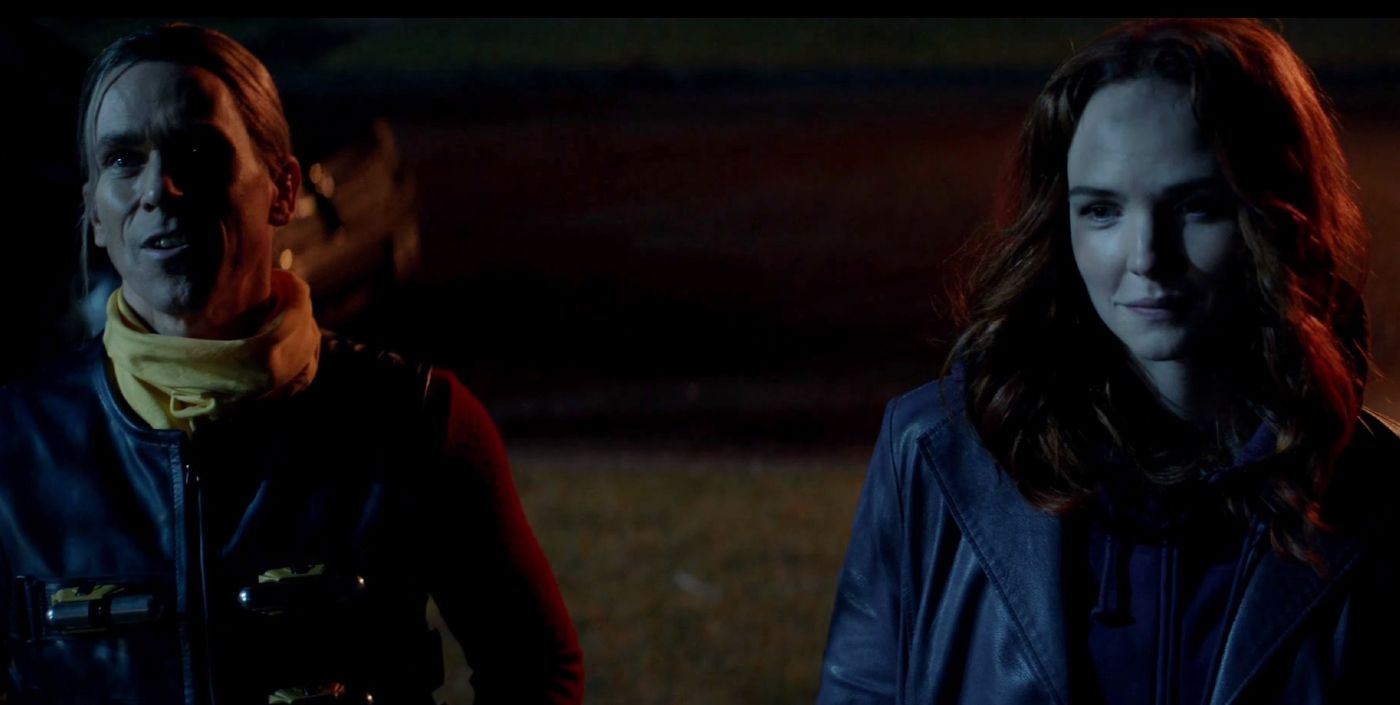 Kohan's Stephanie arrives in the Arrowverse during Batwoman season 2, episode 13, "I'll Give You A Clue," after Cluemaster tries to go after Sophie Moore, who had him captured and sent to Blackgate Penitentiary in 2016. But after Cluemaster breaks out of Blackgate in 2021, he goes after Sophie, believing she had solved all of his clues on her own. However, Stephanie was the anonymous tipster who helped Sophie get Cluemaster arrested. Without Arthur knowing it was her, he traps and drugs Stephanie in a glass box to stage a trap for Sophie. As Sophie, Ryan, and Mary manage to save Stephanie, Cluemaster has only just begun. With the help of Luke, he and Stephanie try to decode the hidden code that was a puzzle all over her body. At the same time, the girls get stuck in a deadly round of Quiz Bowl, Cluemaster's old game show before he was fired.
But Stephanie manages to figure out that Quiz Bowl wasn't Cluemaster's real game and knocks out Luke before going to her childhood home, where she is joined by Arthur. Cluemaster was hoping Stephanie would join him in his crusade until learning his daughter was the one who helped Sophie capture Arthur. As Stephanie declares she will get him sent back to jail, Arthur drugs her and traps them inside a car, where he attempts to have them both killed with deadly gas. However, Luke shows up right on time to get Stephanie out of the vehicle, with Cluemaster later getting sent to Gotham General Hospital before returning to Blackgate. Before her Batwoman appearance comes to an end, Stephanie shares a kiss with Luke before taking off, as she sets out to figure out what is next for her.
How Batwoman Sets Up Stephanie As The Spoiler For Season 3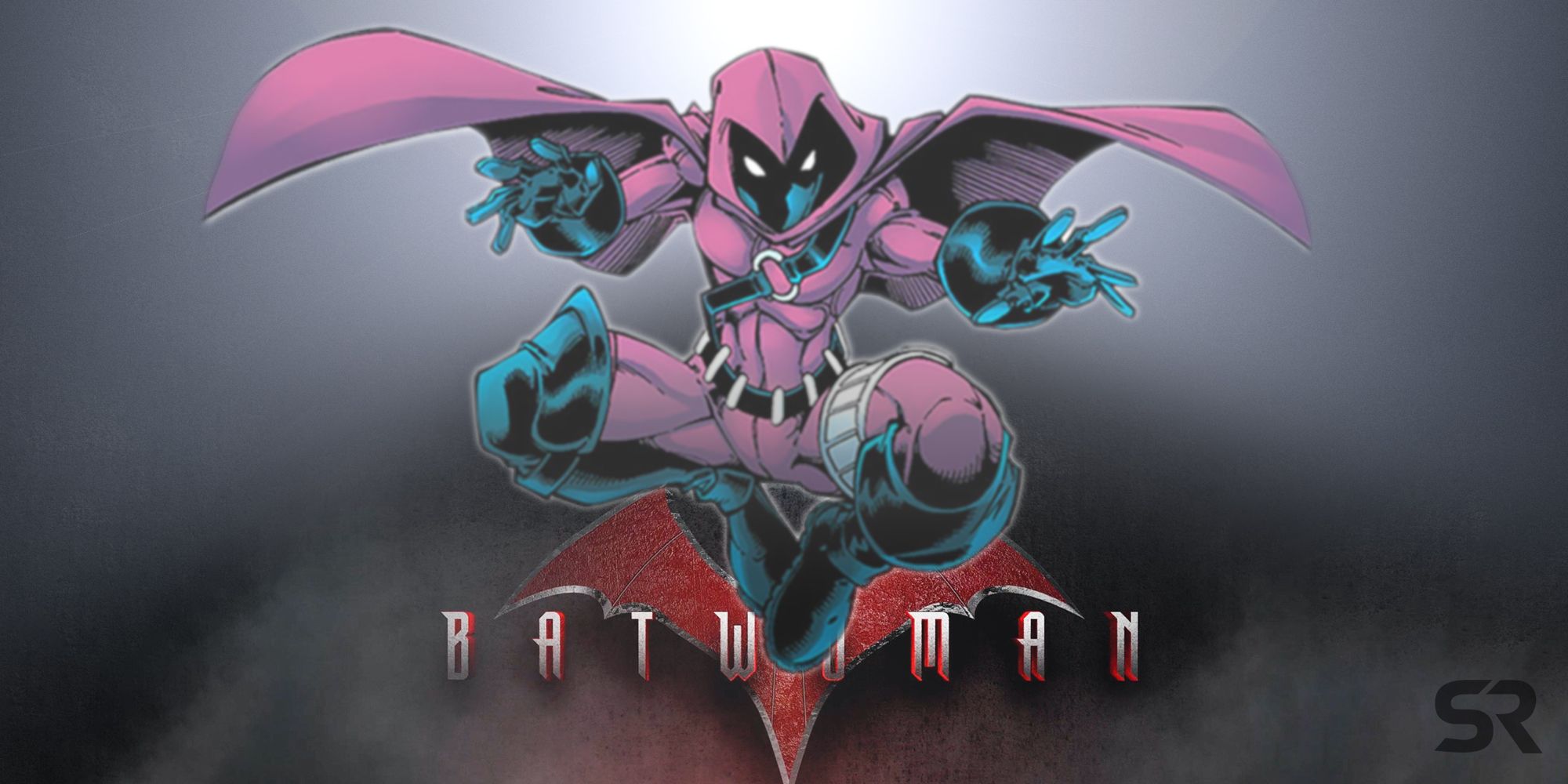 While Stephanie never suits up in her first Arrowverse episode, the Batwoman costume department did cleverly have her wear a lot of purple as an allusion to her Spoiler costume. From the clever wardrobe to Stephanie's "Spoiler Alert!" lines, the Spoiler connections were included for a few reasons. Teasing Luke and Stephanie as a romantic pairing also feels like it was on purpose by setting them up as a potential future couple. Having Stephanie flirt and make out with Luke, if they were not intending on bringing her back to continue fleshing out their dynamic, would otherwise be an odd creative choice.
In fact, Stephanie spent more time with Luke than any of the other characters, so some groundwork is being done. Even Batwoman showrunner Caroline Dries shared in an interview before the episode aired that she hopes to bring Stephanie and Cluemaster back for season 3. The CW will likely never have access to Batgirl, given the upcoming DCEU film that is in the works. Even Titans season 3's version of Barbara won't be a costumed crime-fighter, possibly as hinting at Warner Bros.'s Bat restrictions for DC TV. Stephanie would be an excellent fit for the Arrowverse as part of Batwoman's own Bat-Family team, which consists of Ryan, Mary, and Luke at this point.
Even though there is no guarantee the DC Films will never use her, Stephanie Brown likely would be someone the Arrowverse would have access to, especially as The Spoiler. Outside of Batwoman, Stephanie has only been depicted in animation through a few Young Justice episodes. The Arrowverse would allow Stephanie to finally get portrayed in live-action regularly while also keeping making Batwoman's Bat-Family team stand out from other media versions.
Link Source : https://screenrant.com/batwoman-stephanie-brown-arrowverse-future-after-season-2/