Best Sitcoms Of The 2000s, Ranked
2000s sitcoms represent both the best of the genre's past, while also breaking conventions and make sitcoms feel new again.
You Are Reading :Best Sitcoms Of The 2000s Ranked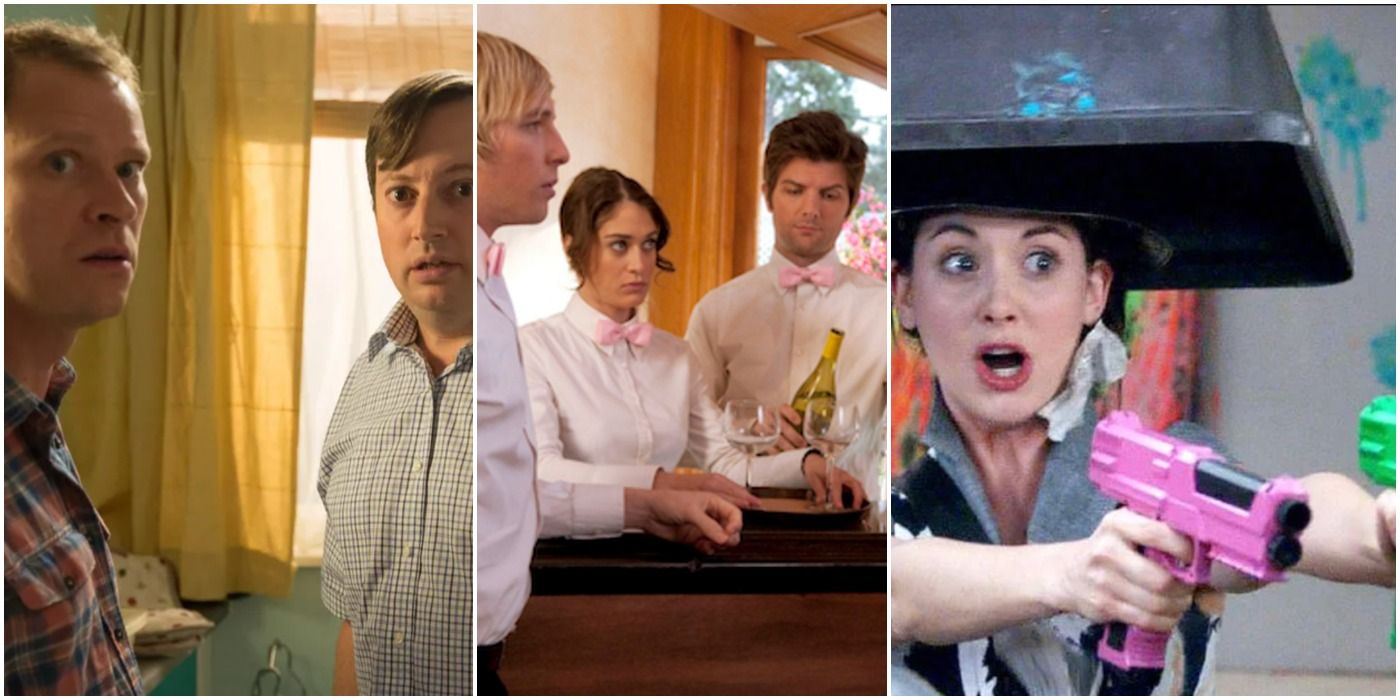 Comedy has been able to experience much evolution with the help of television. Different genres of programming continue to take risks and help the medium cover new ground, but sitcoms are a style of comedic programs that largely subscribe to a set formula for many decades. Great content can still come out of these archetypes, but by the 2000s, television was even in a considerably more ambitious place.
The 2000s signify a very influential time for sitcoms and some of the best comedies of the decade establish many of the modern rules that new sitcoms follow. 2000s sitcoms represent both the best of the genre's past, while also breaking conventions and make sitcoms feel new again.
10 How I Met Your Mother Tells An Epic Love Story In A Revolutionary Way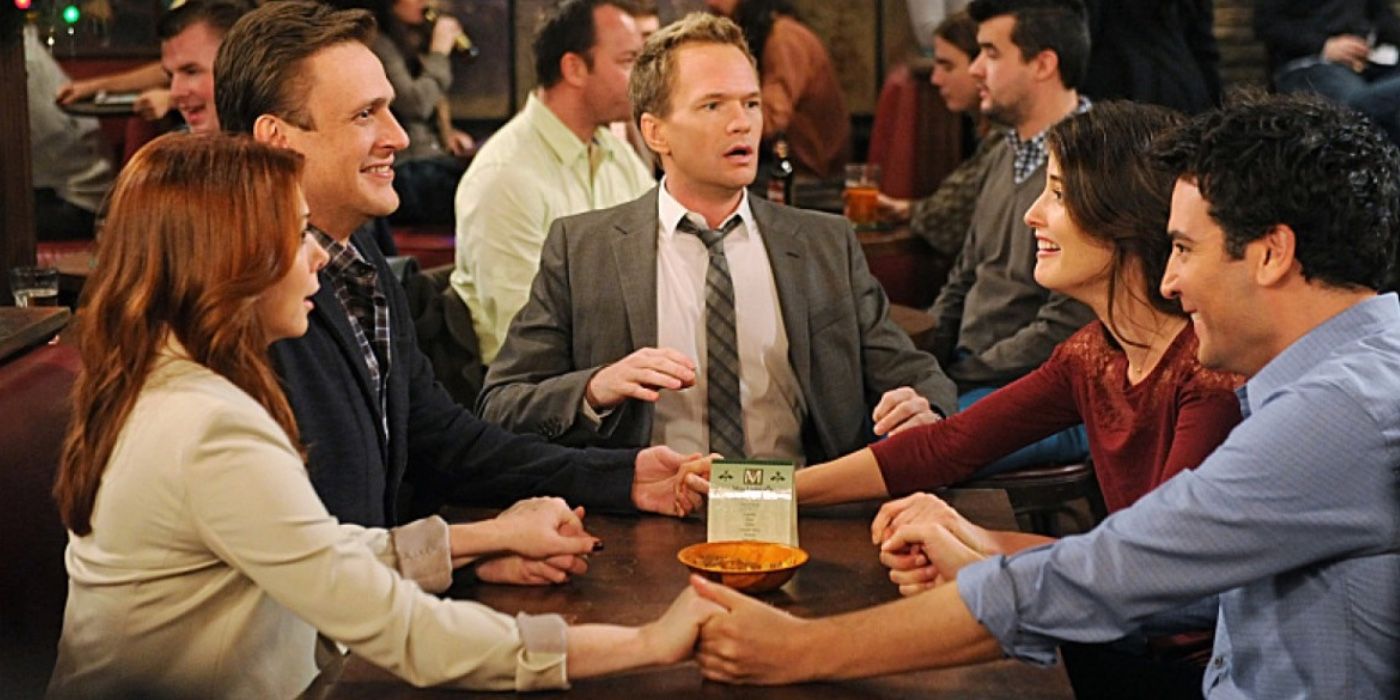 How I Met Your Mother is often viewed as the closest sitcom that the 2000s have to a successor of Friends. This ambitious sitcom is a love letter to not only romantic comedies but also to non-linear and challenging storytelling.
How I Met Your Mother runs for nine seasons and takes some major risks with both the premise of certain episodes or the larger arc for characters. Unfortunately, How I Met Your Mother is a bit of a double-edged sword for some, where its controversial ending weakens the show's impact, which is why it's not higher on this list.
9 Better Off Ted Is A Brilliant Mix Of Absurdist Satire & Workplace Comedies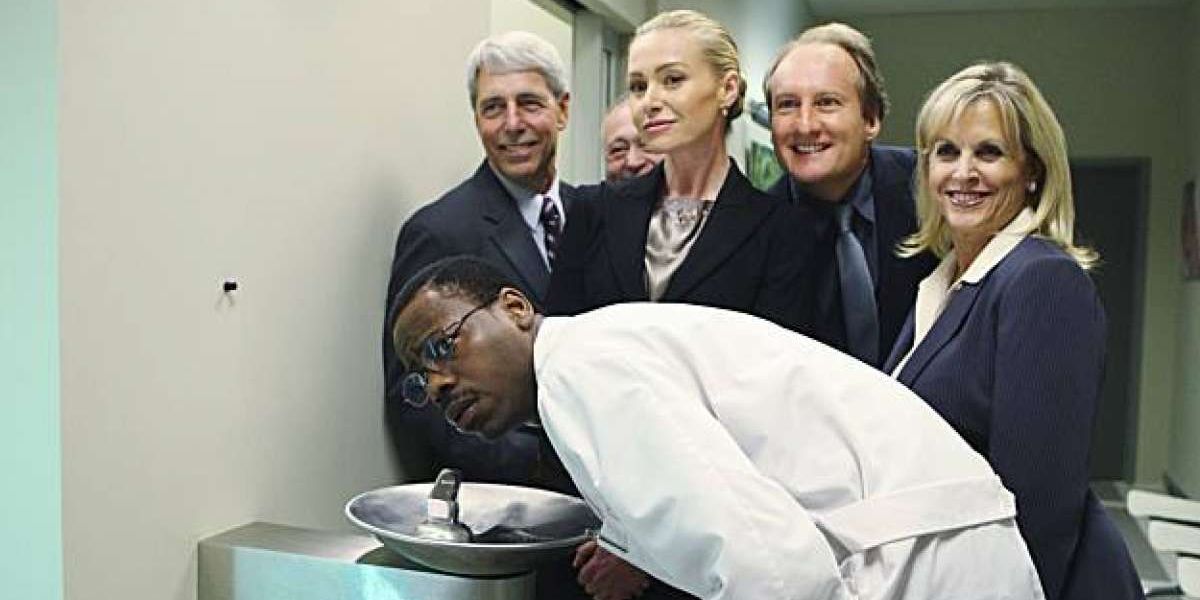 Victor Fresco is an underappreciated genius in television and he finally reached some broader acclaim with his Netflix comedy, The Santa Clarita Diet. Better Off Ted is Fresco's earlier sitcom that's set at an exaggerated mega-corporation to hilarious effect. It's a truly unique take on corporate culture and office dynamics, but also extremely absurdist.
Better Off Ted also manages to highlight some mature, important topics through its unique, satirical lens. It also arguably contains Portia De Rossi's best work, Arrested Development included. There are only two seasons because Better Off Ted is just too unusual for network television.
8 Arrested Development Is A Masterpiece In Callbacks & Longform Storytelling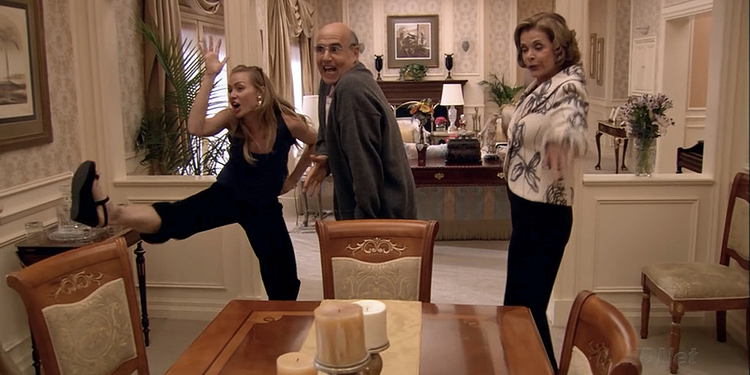 Netflix's more recent revival of Arrested Development means two very polarizing seasons of television that don't necessarily represent the series at its sharpest, but its initial three seasons on FOX during the 2000s were absolutely groundbreaking TV at the time.
It can't be stressed enough what a breath of fresh air Arrested Development was and how much it attempted to elevate network comedies. It's so densely packed with jokes and Easter eggs that fans are still discovering new gags. The wordplay and dovetailing plotting are second to none, but the entire cast has also blown up into huge stars.
7 Party Down Was Too Smart For Its Own Good But Makes Every Episode Count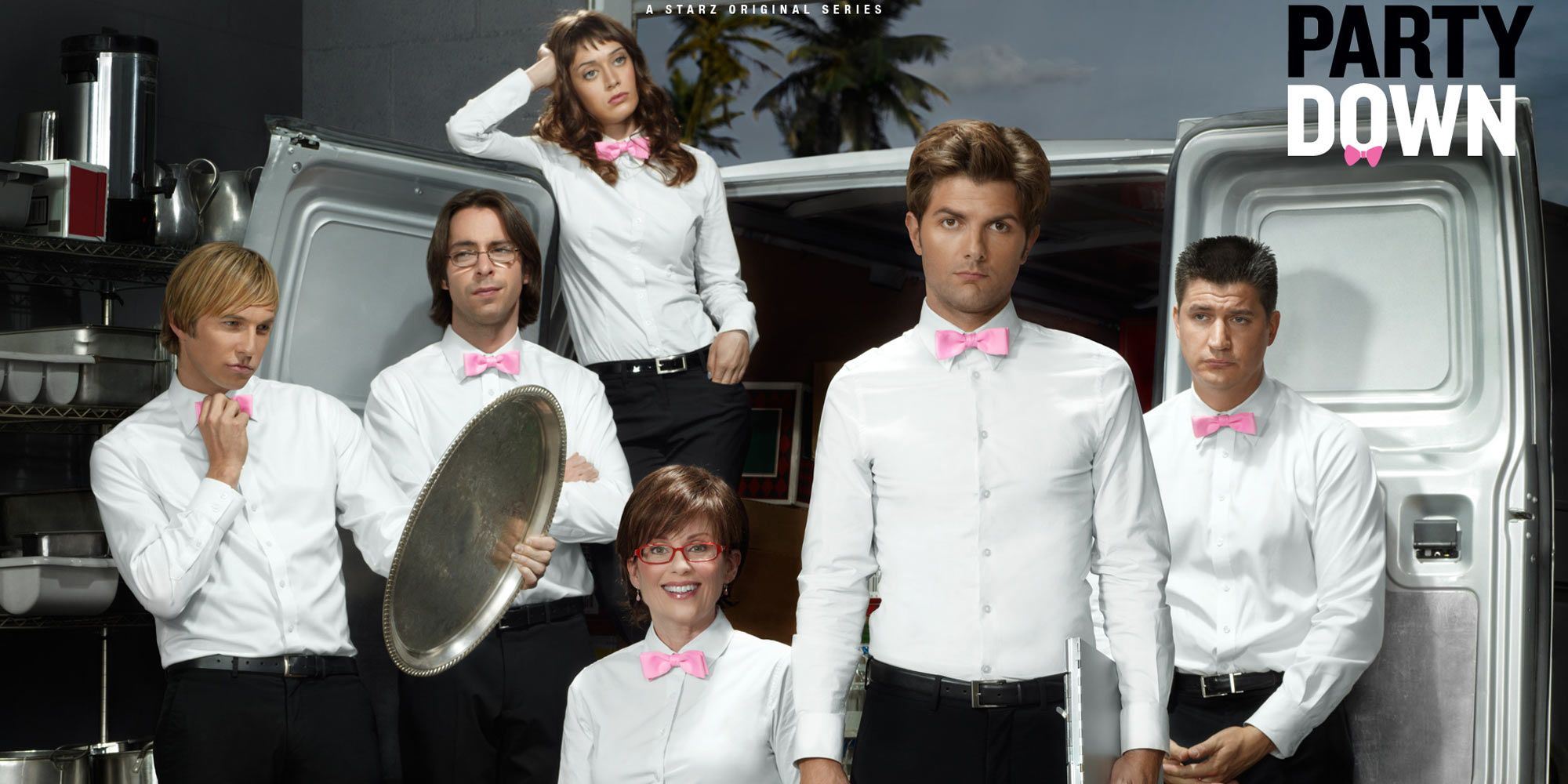 Some sitcoms are just lightning in a bottle because of the perfect cast that's assembled where they can sell any plot. However, Party Down doesn't have a weak link and every element succeeds. It realizes the brilliance of Adam Scott and Jane Lynch way ahead of the curve, and its satirical look on the entertainment industry is deeply layered.
It's surreal that Party Down is actually set for a return, which will hopefully allow more people to appreciate the brilliance of this fearless, hilarious sitcom. It's the perfect mix of slice-of-life workplace antics with exaggerated storytelling.
6 30 Rock Highlights Tina Fey's Fast-Paced Comedic Brilliance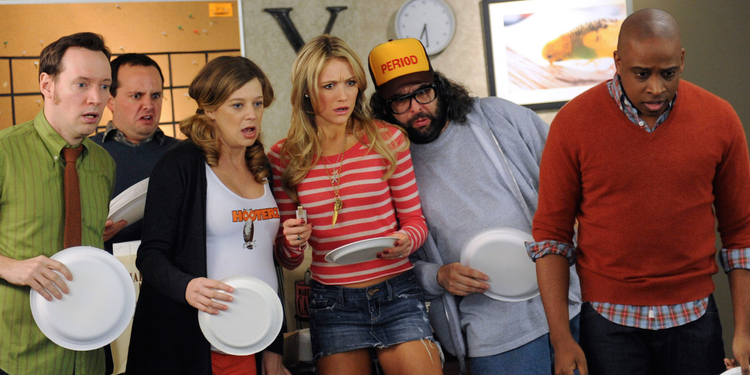 Tina Fey was a vital head writer for Saturday Night Live during an important period for the sketch comedy series, as well as a strong Weekend Update co-host. Tina Fey takes these years of experience and funnels it into 30 Rock, a single-camera comedy set behind the scenes at a sketch comedy series.
30 Rock's fast-paced and surreal sense of humor has helped define many sitcoms of the past decade. The comedy highlights Tina Fey's talents as an actor that's in front of the camera, but it's also responsible for Alec Baldwin's major resurgence.
5 Peep Show Is Fearless, Flawed British Comedy At Its Finest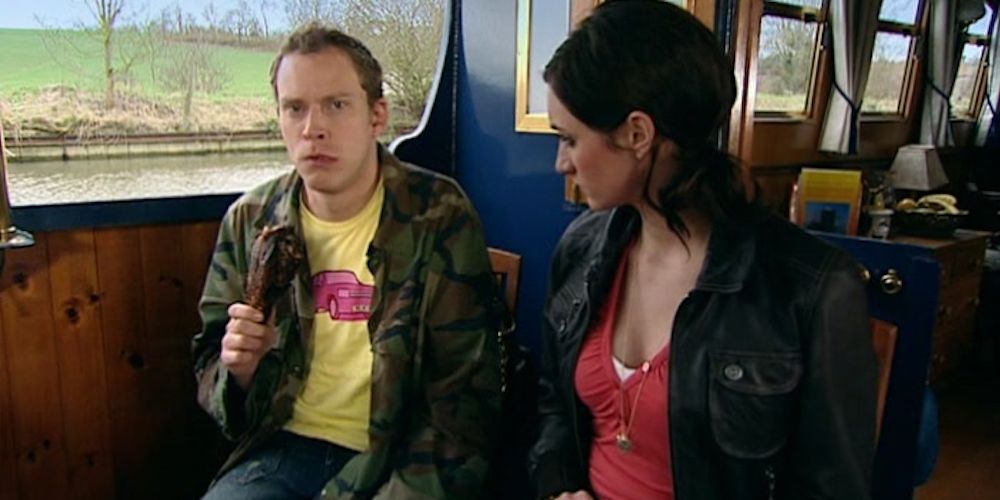 It's not unusual for British comedies to only have a dozen or so installments because their seasons are so short. However, Peep Show is a rare exception where it has over a decade of content, which allows these short seasons to accumulate.
Peep Show focuses on two highly dysfunctional individuals, Mark and Jez, but the comedy operates through a first-person perspective where the audience gets uncomfortably close to these characters' inner thoughts. Each season pushes Mark into further despair and complicates his life a little more. It represents a very important piece of British comedy during the decade.
4 Curb Your Enthusiasm Proves That Larry David Can Make Comedy Gold Out Of Anything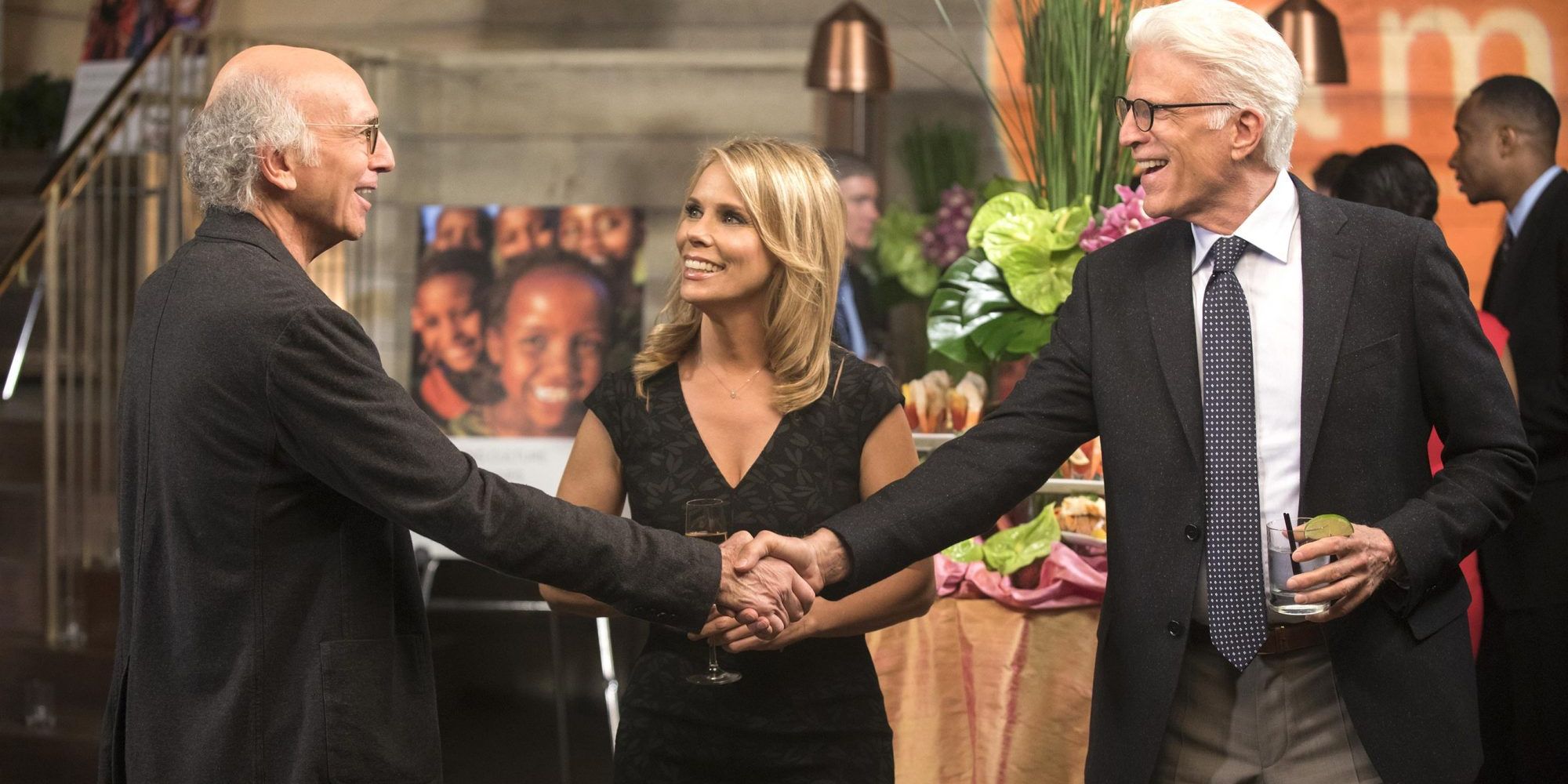 Larry David was one of the central forces that defined Seinfeld during the '90s, but his surprising decision to get in front of the camera with a semi-improvised mockumentary approach to his own life has become even more important to the 2000s. Curb Your Enthusiasm represents a bold new style of comedies at HBO.
Curb is just as smart as Seinfeld, but Larry David is left with zero restrictions on what he can cover. Miraculously, Curb Your Enthusiasm is still turning out new content, with it lasting longer than Seinfeld, and further cementing Larry David's legacy in comedy.
3 It's Always Sunny In Philadelphia Is The Best Look At The Worst People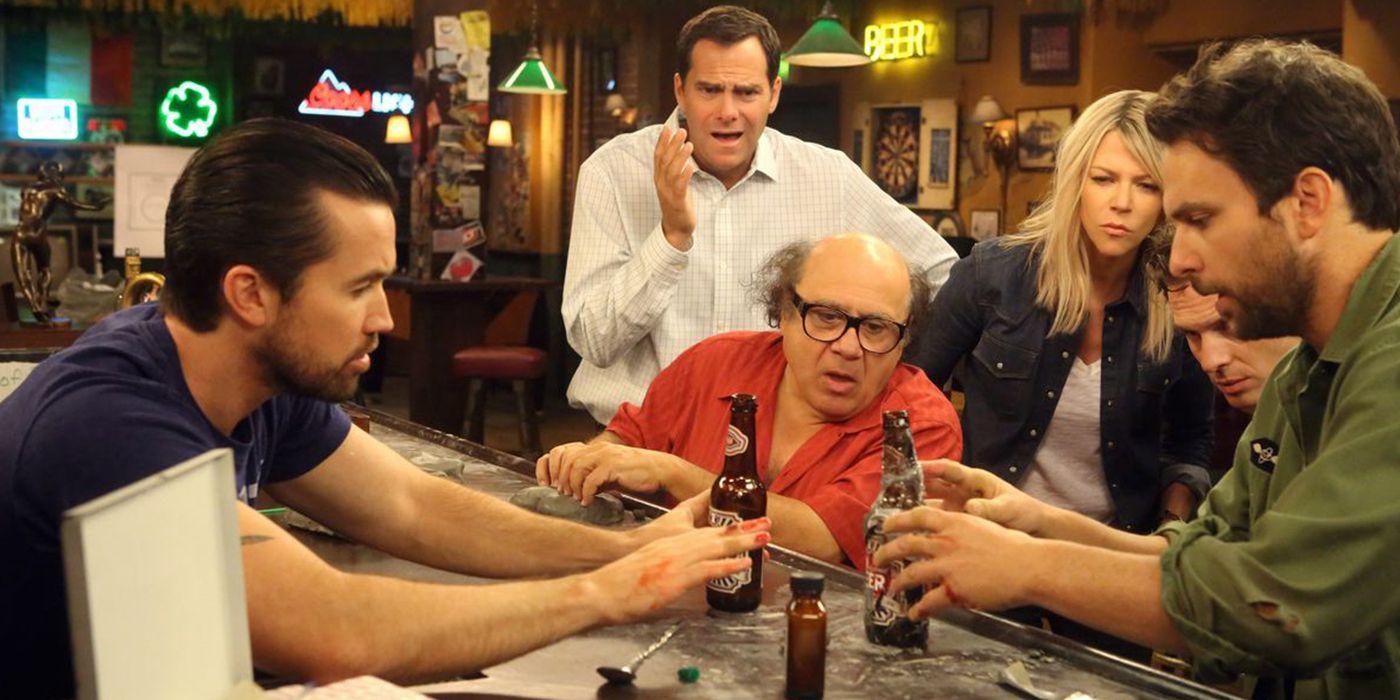 Initially described as a heightened and more unforgiving version of Seinfeld, It's Always Sunny in Philadelphia has grown from a niche on-the-bubble comedy into FX's flagship program that's gone on to set world records with how long it's run. Some sitcoms run out of steam with each new season, yet somehow Always Sunny remains fresh and reinvigorated.
The cast is infinitely comfortable with each other and their chemistry allows them to sell material that may not work for others. At this rate, it's remarkable how this gang's inappropriate antics will likely go on for 20 seasons.
2 Parks & Recreation Is A Celebration Of Friendship & Optimism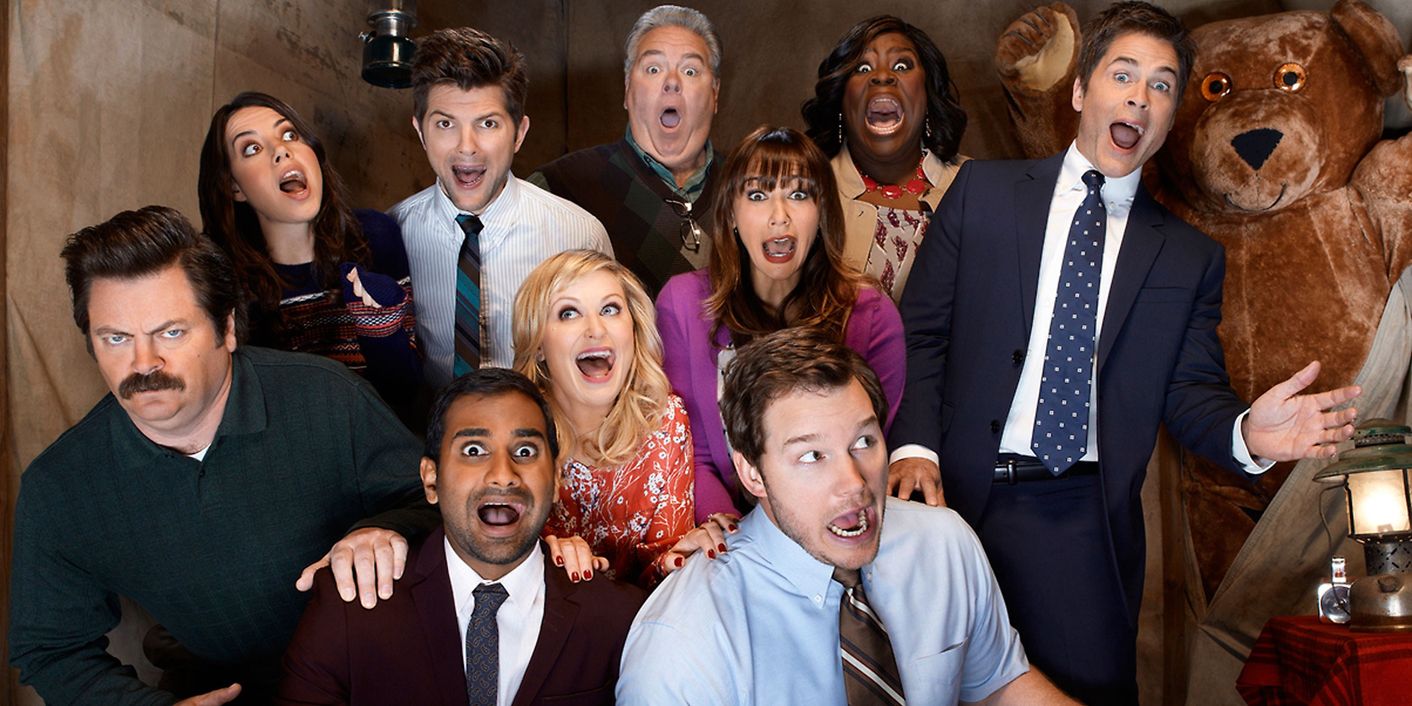 The Office is heralded as NBC's crown jewel sitcom of the 2000s, but Parks and Recreation, which at one point started as a spin-off for The Office, is the more consistent sitcom and it has even more heart. Parks and Recreation takes a season and change to find its footing, but once it connects, it only continues to get better.
It's an important reminder about the importance of optimism and that comedy doesn't need to be cynical to be funny. Leslie Knope is an inspirational figure for the ages. Don't forget: it's about the cones.
1 Community Is An Unbelievable Deconstruction Of The Medium & Genre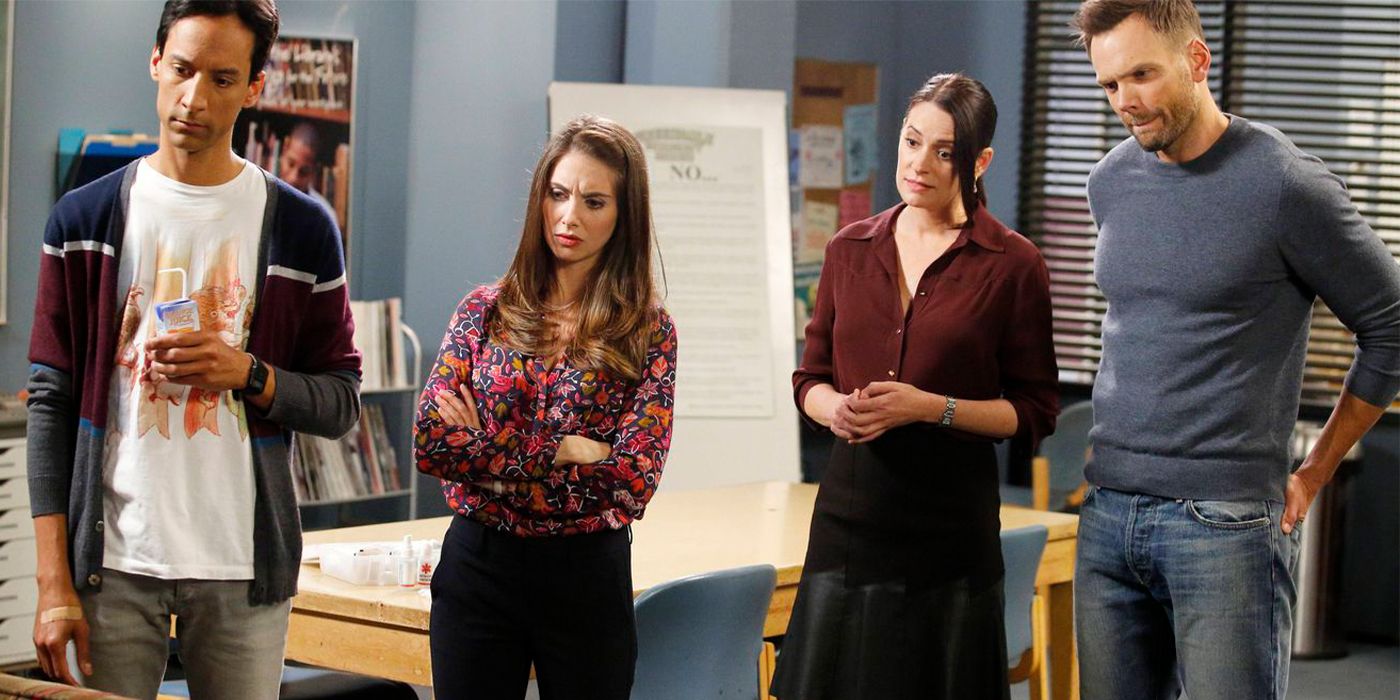 Many sitcoms push boundaries, but Community is absolutely a one-of-a-kind comedy that is such a love letter to the medium. Community uses television and outlandish "concept" episodes to hold a mirror to personal trauma. It explores territory that truly would be impossible in any other series and it's unreal what it's able to accomplish, and on network television, no less.
Community's rampant fandom and its persistent ability to stay relevant speaks to the intensely rewatchable nature of the series and the magnitude of its cast. There would be no Rick and Morty without Community.
Link Source : https://www.cbr.com/best-sitcoms-2000s-modern-ranked/