Beyond Good & Evil 2 is Further Away Than Fans Expect
Beyond Good and Evil 2 was absent from this year's Ubisoft Forward to the dismay of many fans, and its release seems further away than anticipated.
You Are Reading :[thien_display_title]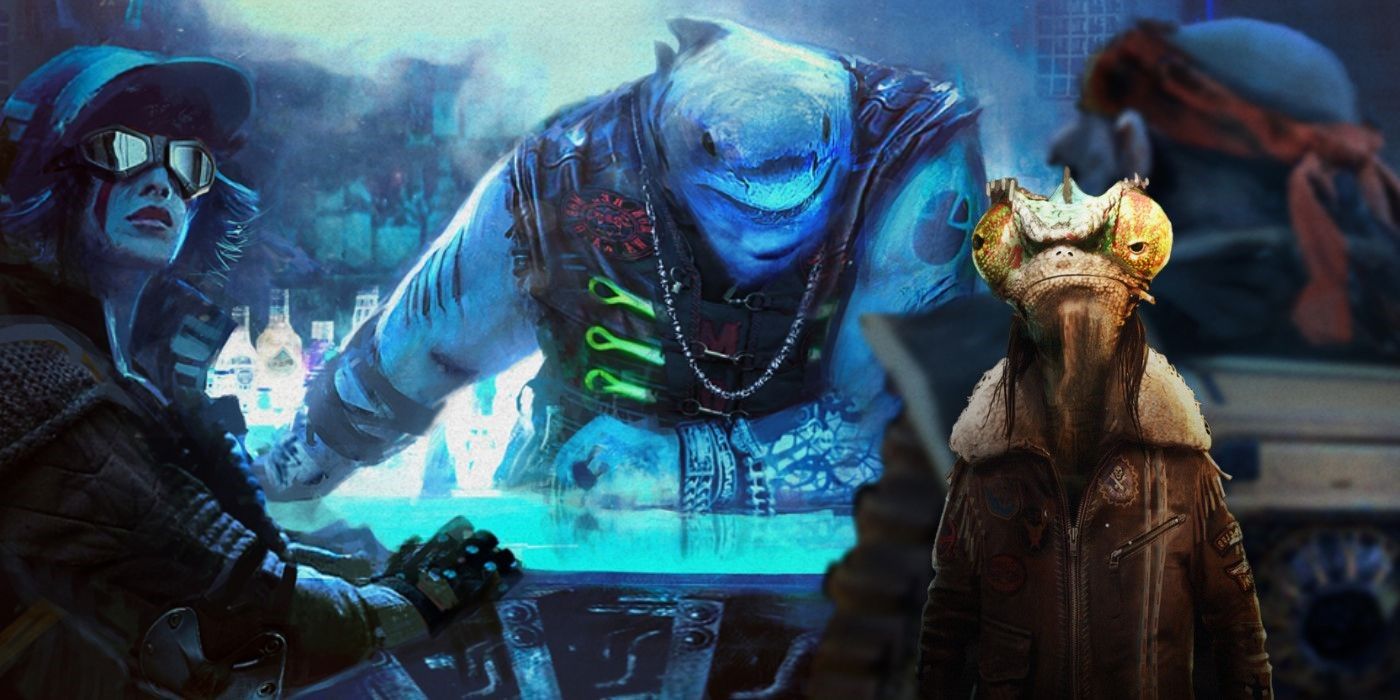 Earlier today, Ubisoft Forward showcase at this year's E3 took place, and there is a lot to unpack here. There were a few announcements during the pre-show, including For Honor's Season 2 of Year 5, a Ninja Turtles crossover for Bralwhalla, and the Bloodline expansion for Watch Dogs Legion. During the main show, Rainbow Six Extraction was announced to be coming this September, then news ranging from Rocksmith+ to Riders Republic, from Ghost Recon's 20th anniversary to Just Dance 2022, and ended on more about Assassin's Creed Valhalla and Far Cry 6. The show ended on a high note with the Avatar: Frontiers of Pandora being finally announced, but there is a big missing piece of the puzzle that goes by the name of Beyond Good and Evil 2.
Beyond Good and Evil 2 has quite a rocky history that doesn't really bode well for its release, especially considering the game was not shown at the Ubisoft Forward and the chances of it appearing at other showcases in the coming days are slim. The game was first rumored back in 2007, and then a year later the game director, Michel Ancel, declared in an interview that the sequel had been in pre-production for a year and was pending approval by Ubisoft. A trailer was revealed soon after that, and then a second trailer was leaked around a year later. But it's been practically M.I.A. ever since.
Beyond Good and Evil 2 is Likely Far From Being Released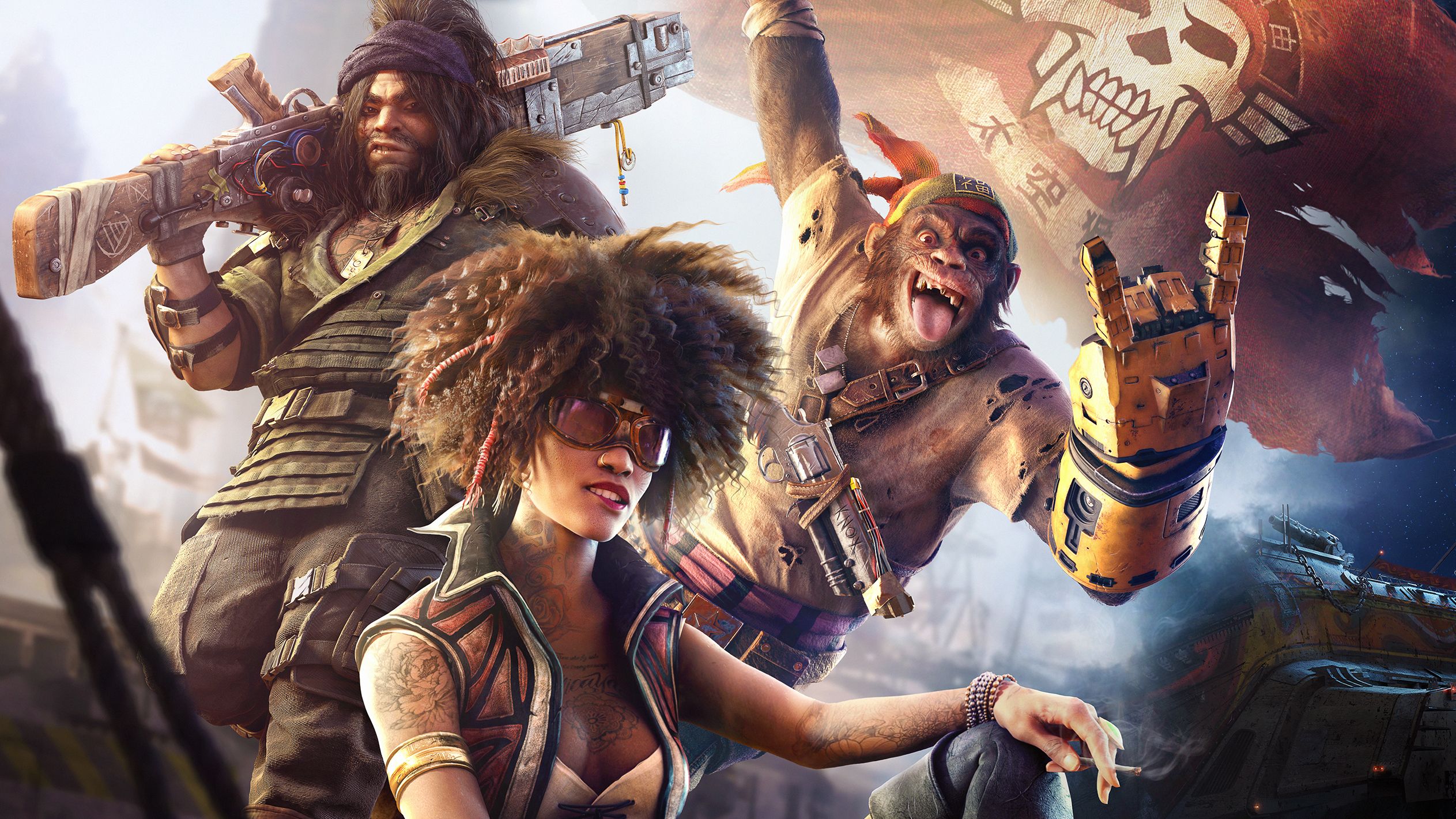 In 2016, Ancel posted images from Beyond Good and Evil 2 on social media, and during 2017's E3, Ubisoft actually announced the game to be a prequel to the first. Ever since then, news on the game has been pretty scarce and nothing official really came out, but people participating in the unique initiative by the name of Space Monkey Program have been very vocal about their support for the game with art, graffiti, and music. However, Ancel did leave Ubisoft in 2020, and this was the closest piece of news players got in a while about the future of Beyond Good and Evil 2.

This year would have marked a perfect time to reveal something more about the game, considering fans have been waiting for it for the longest time now. The fact that Ubisoft Forward didn't include Beyond Good and Evil 2 speaks volumes about what to expect at this point, though. At this stage, it is very likely that Beyond Good and Evil 2 is going to be much further away than people thought it would be, with official news likely missing for around another year, hoping that E3 2022 will hold some surprises.

The hashtag for Beyond Good and Evil 2 is trending on Twitter now, and many people are disappointed in the fact that nothing was even said, with an underlying sentiment of discomfort at the thought the game might just have been discontinued. This doesn't seem to be the case, however, but Beyond Good and Evil 2 seems to have been kept on the back-burner for quite some time now, especially considering how other games are constantly being updated. To fans, it's becoming more a matter of if the game will ever see the light of day rather than when, and BGE 2 not being at E3 doesn't help.

Despite its problems, Ubisoft never mentioned anything about canceling Beyond Good and Evil 2, and the closest thing to this that ever occurred was when it was put aside to favor the development of Rayman Legends. As such, there is hope that BGE 2 will be shown at some point, but it's likely that it is going to be delayed for quite some time, especially because the project seems to be a colossal one.

Beyond Good and Evil 2 is in development.

#beyond-good-evil-2-ubisoft-forward-no-show-release-date-when/" target="_blank" rel="noopener">#beyond-good-evil-2-ubisoft-forward-no-show-release-date-when/

Movies -