Could 'Hey Google' Command Be Dropped From Google Assistant Altogether?
It looks like Google may introduce the functionality for Voice Shortcuts, which would allow responses to certain events without saying 'Hey Google.'
You Are Reading :Could Hey Google Command Be Dropped From Google Assistant Altogether
Google is reportedly set to allow more interactivity with Google Assistant without the need for using the 'Hey Google' voice command. A feature codenamed 'Guacamole' is said to allow command-free, event-related responses like answering calls and snoozing alarms. The question is: how far could you extend this functionality?
The idea of paring back the use of wake words for Assistant isn't new to Google. In 2019, it made it possible for users to cancel alarms on the Nest Hub by simply saying 'stop.' Then, last year, the potential functionality for the Nest Hub Max to sense when someone is near and not require the 'Hey Google' wake word was spotted in some leaked internal firmware.
Now, 9To5Google and Android Police are reporting that similar functionality looks set to be coming to the Google Assistant smartphone under the guide of Voice Shortcuts. References to the functionality were apparently first included in version 12.8 of the Google app last month and have now appeared in the settings of a beta version of the app. It allows users to "skip saying 'Hey Google' for help with quick tasks." This includes saying 'stop' or 'snooze' in response to an alarm and 'answer' or 'reject' in response to an incoming call.
Does Assistant Need 'Hey Google' At All?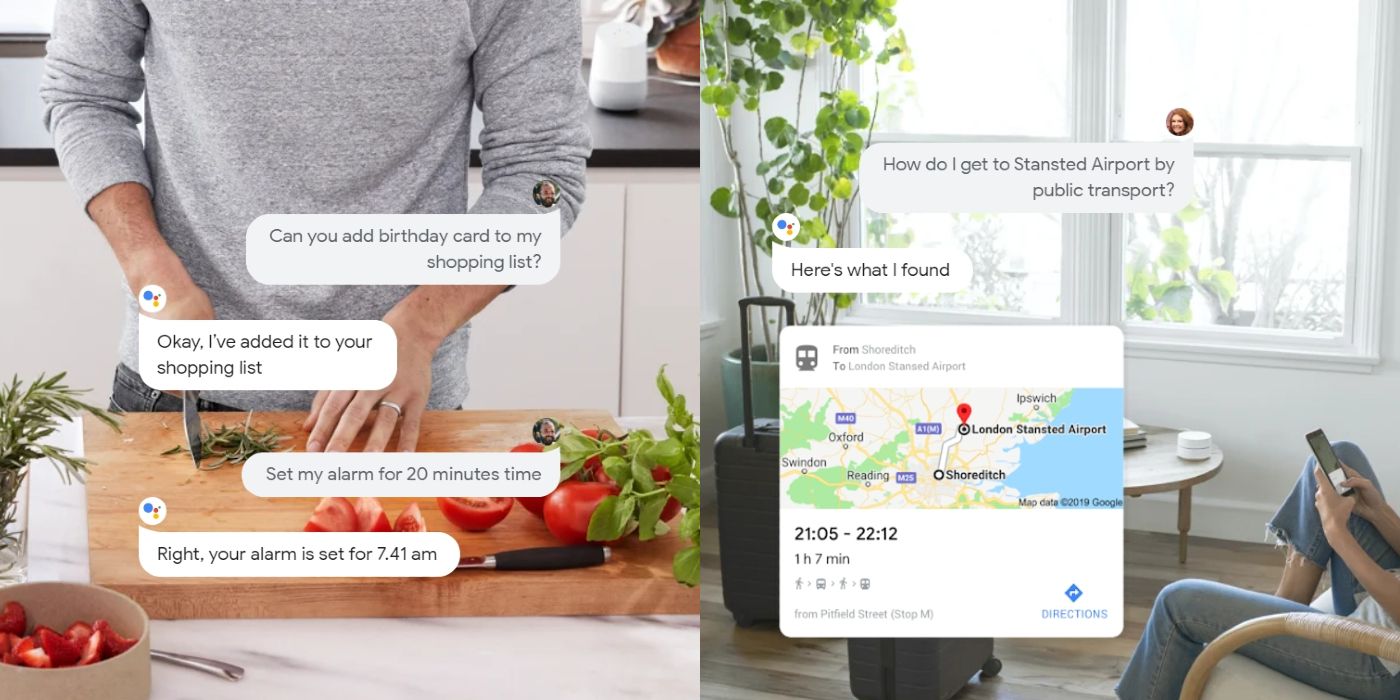 The reason this functionality can work is because of context. Assistant will know due to the alarm or incoming call that there's a high probability a relevant response is directed at it and not another person in the room. This is much the same as the Nest Hub Max smart display believing a recognized command uttered by a person standing in front of it is likely to be intended for it.
With that in mind, it's not out of the question that Google Assistant — or any other personal assistant — could theoretically at some point in the future work almost entirely without the need for a wake word. Google Assistant on a smartphone might, for example, recognize based on accelerometer data that the device has been picked up, recognize that the tone of voice used by an individual is typically used when they are addressing Assistant, and recognize a command that is uttered. In this way, multiple factors could be used to determine that a user is likely addressing Assistant rather than another person.
Of course, whether or not Google or its users would want to go down this path is another matter. It would also surely require a great deal of work and fine-tuning. Nonetheless, there is a future where the 'Hey Google' commands for Assistant could be a thing of the past.
Link Source : https://screenrant.com/google-assistant-hey-google-voice-command-dropped-context-how-explained/