Crazy Rich Asians Trailer & Poster Tease An Extravagant Rom-Com
Warner Bros. unveils the first trailer for Crazy Rich Asians, Jon M. Chu's adaptation of Kevin Kwan's novel of the same name.
You Are Reading :Crazy Rich Asians Trailer & Poster Tease An Extravagant RomCom
Warner Bros. unveils the first trailer for Crazy Rich Asians, Jon M. Chu's adaptation of Kevin Kwan's novel of the same name. Released in 2013, Kwan's Crazy Rich Asians tells the story of Rachel Chu, who visits Singapore with her boyfriend Nick Young to attend the wedding of his childhood friend. There she meets his family and discovers they're one of the wealthiest in Malaysia. Rachel faces a number of challenges when meeting Nick's family, particularly his mother, and navigating the world in which he grew up.
Kwan's novel was a best-seller, and has since been followed by two sequels, so a movie adaptation undoubtedly makes sense. Director Jon M. Chu joined the project in 2016, and the film's distribution rights were acquired by Warner Bros. later that year. With Fresh Off the Boat's Constance Wu and newcomer Henry Golding joining the cast as Rachel and Nick, respectively, Crazy Rich Asians started filming in the spring of 2017. Now, following the release of a teaser, Warner Bros. has unveiled the first trailer for the film.
Related: Crazy Rich Asians Trailer Teaser Released
Warner Bros. released the first trailer for Crazy Rich Asians, which can be viewed above. The trailer arrives after it was announced with a teaser last week, which previewed the decadent lifestyle of Nick's world. With comparisons to The Bachelor and Britain's Prince William, viewers can easily get an idea of just how extravagant Crazy Rich Asians will be. Plus, Warner Bros. unveiled the first poster for Crazy Rich Asians, take a look below: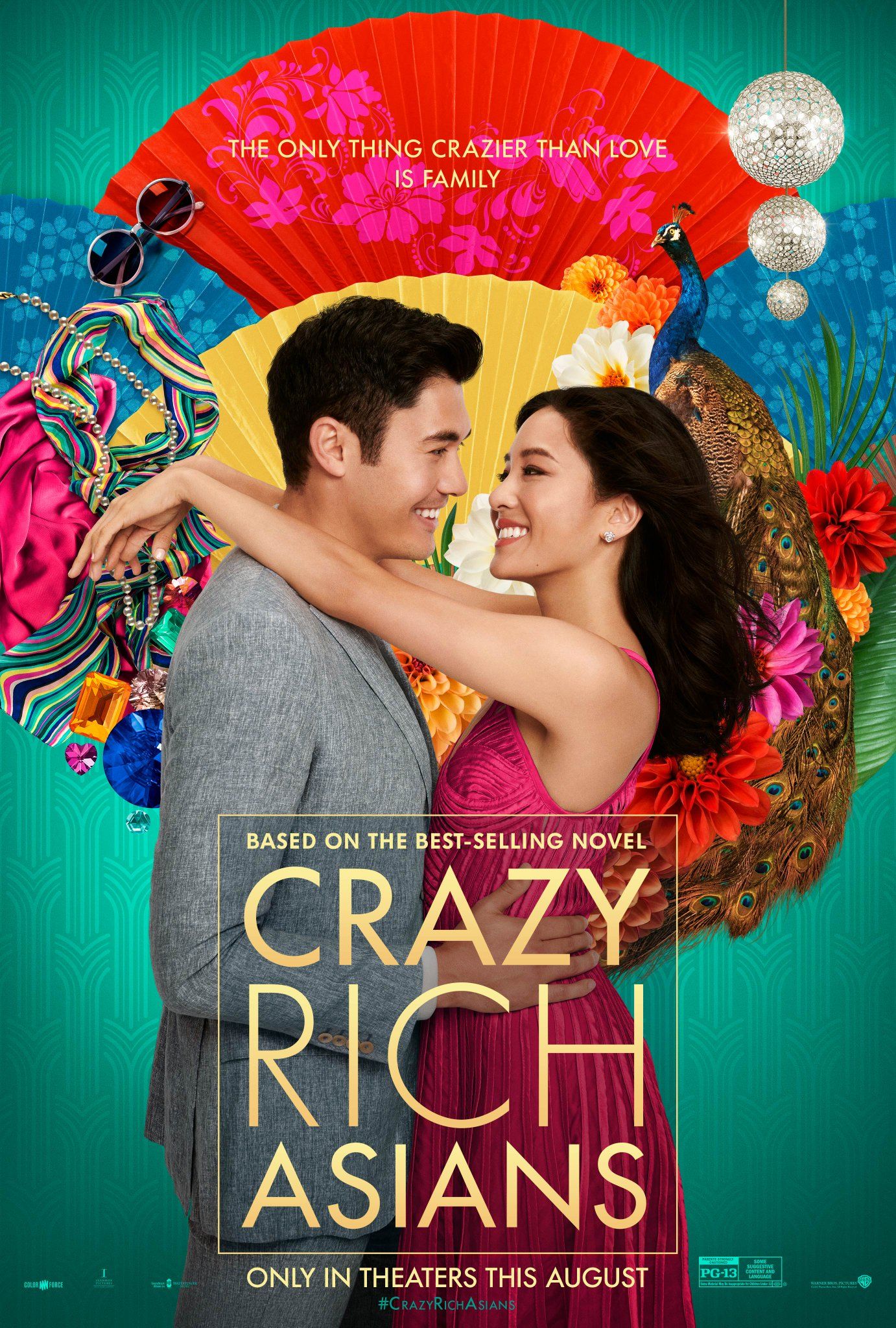 In addition to Wu and Golding, Crazy Rich Asians stars Michelle Yeoh as Nick's mother Eleanor Sung-Young, who we see in the trailer does not approve of her son's girlfriend. It seems the main conflict of the film will come from Nick being pulled in two directions between his love for Rachel as well as his love and duty to his family (in the book, Nick is set to be the sole heir to his family's fortune). The large cast of Crazy Rich Asians also includes Chris Pang as Nick's childhood friend Colin Khoo, Sonoya Mizuno as Colin's fiancée Araminta Lee, Awkwafina as Rachel's Singaporean friend Goh Peik Lin, and Ken Jeong as Peik Lin's father Goh Wye Mun.
The story of Crazy Rich Asians – insofar as a man is bringing his girlfriend home to meet his family – is one that Hollywood has explored many times. But what sets this movie apart is its setting and cast. No mainstream movie has explored the lavish lives of Singapore's rich and famous in this way before, and the cast is made up predominantly of Asian and Asian-American actors. Between those excited to see more diverse representation in their Hollywood rom-coms and fans of the book eagerly anticipating the adaptation, Crazy Rich Asians could prove to be a major success when it releases this summer.
Next: 2018 Summer Movie Preview: The 20 Films to See
Source: Warner Bros. [via The Ellen Show]
Crazy Rich Asians (2018)Release date: Aug 15, 2018
Molly Freeman is the lead news editor of Screen Rant and one of Screen Rant's Rotten Tomatoes Tomatometer-approved movie critics. She's been writing for Screen Rant since 2014 and has appeared on the Total Geekall podcast. Previously, she's written entertainment news for Bustle and had personal essays published on HelloGiggles and Femsplain. A graduate of Ithaca College's Journalism program, Molly originally planned to be a music journalist before moving into entertainment journalism after spending so much of her downtime binge-watching all manner of movies and TV during her formative years. Still, she enjoys every chance to put her music and musical theater knowledge to good use, particularly when it intersects with her love of superhero movies. Beyond that, Molly spends her free time reading young adult and romance novels, rooting for the New York Rangers hockey team (LGR!) and going out to brunch. Follow Molly on Twitter and Instagram @mollyrockit, or contact her directly: molly(at)screenrant(dot)com.
Link Source : https://screenrant.com/crazy-rich-asians-movie-trailer/