'Crysis 2' Multiplayer Demo Coming to PC
Crytek Studios has revealed via twitter that their core fan base hasn't been overlooked, as the developer and publisher are hard at work on an upcoming demo for the PC.
You Are Reading :Crysis 2 Multiplayer Demo Coming to PC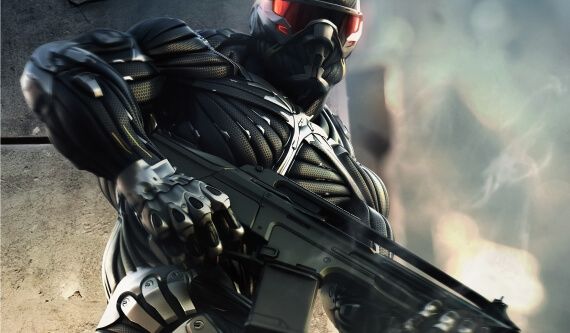 PC gamers can holster their weapons and take a deep breath, as Crytek Studios has sent the loud and clear message that they haven't been forgotten. Just days after a free multiplayer for Crysis 2 made its way onto the Xbox 360, Crytek has now revealed via Twitter that while the series' hardcore PC fans may have taken the decision as somewhat of a slight, EA and the developer currently have plans to bring the same demo to computers everywhere.
The futuristic shooter is looking to bring some serious visuals and intense action to a multiplayer community overloaded with Call of Duty and other military titles, and no one familiar with gaming needs to be told how fierce the rivalry between consoles and PCs have become.
The Crysis name has long been associated with PCs, being used as one of many games that had the visuals powerful enough to show off the potential of their own rigs, so it's only right to hear that the game will be appearing on monitors before too long.
Crytek has already made it known that they believe they're the only ones who could bring a game as visually impressive as Crysis 2, so the game may just set a brand new benchmark for PC performance.
The news came via Crytek's twitter account, and while the studio's announcement was short on details, they're no doubt hoping that the concession will repair the bridges they burned when revealing the 'exclusive' Xbox demo of the upcoming game:
"At this time, Crytek & EA are glad to confirm that we'll be releasing a pre-launch Crysis 2 multiplayer demo on PC! Stay tuned for details."
Hopefully the PC demo will arrive sooner rather than later, and it has to be assumed that Crytek is well aware of how PC fans must have reacted to being left out in the cold, especially after the CEO voiced his opinion that PC gaming was leaving consoles in the dust.
With more and more multi-platform titles receiving high-profile releases, and the increase in console performance, the rivalry between fans has never been more heated. Tensions have been high in recent years, and for many PC owners, Crysis 2 being showcased on the Xbox 360 may have been the last straw.
Crytek can't really be blamed, since Microsoft is obviously more capable of negotiating a deal for their platform-owners than anyone from the PC arena. Considering just how successful the Xbox-maker has been at talking developers into exclusive deals, it's no surprise that they managed an early release window.
With any luck, Crytek and EA will manage to gain some momentum and support among the hardcore PC community, and both sides of the market can lay down their arms and uncloak for a few months at least.
Gamers everywhere will have the chance to powerslide into action when Crysis 2 is released on March 22 for the Xbox 360, PS3, and PC.
Source: Twitter (via Joystiq)
Link Source : https://gamerant.com/crysis-2-multiplayer-pc-demo/