Duke Nukem Forever 2001 Leak Confirmed as Genuine
A reported leak of the playtest for 2001's version of Duke Nukem Forever is likely legitimate, according to the game's creator and producer.
You Are Reading :Duke Nukem Forever 2001 Leak Confirmed as Genuine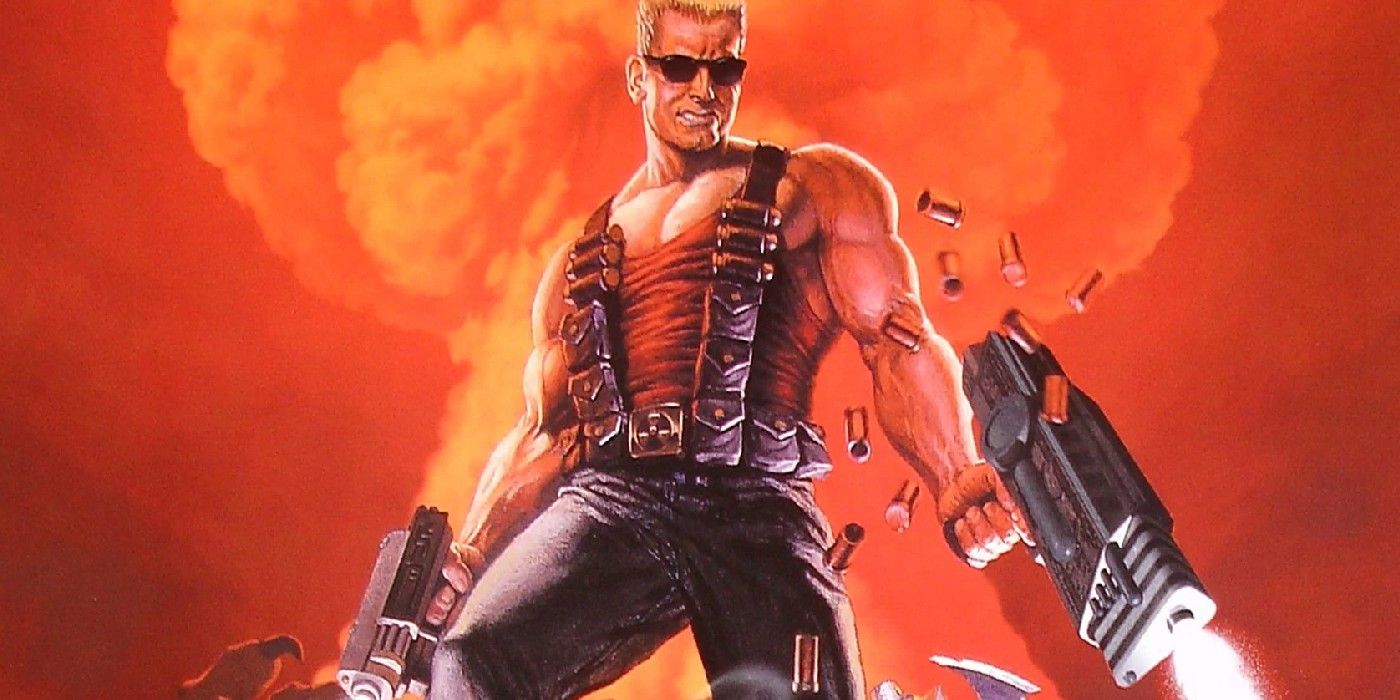 Gameplay for the original concept of Duke Nukem Forever which appears similar to that shown at E3 in 2001, appeared today, and the creator of the game confirmed it seems authentic.
Per Polygon, the video and screenshots first appeared on 4chan by leaker "x0r," who claims they will post that build of the game online in June. However, the creator of the first-person shooter, producer George Broussard, said that though the footage looks authentic, interested players should prepare themselves for disappointment. "You should heavily temper expectations," he said in a Twitter post. "There is no real game to play. Just a smattering of barely populated test levels. I have no knowledge who leaked this."
In the footage, Duke shoots his way into a burning strip club with few resisters. When he encounters police in SWAT gear that return fire, their bodies produce some form of alien tendrils which burst from them after Duke kills them. The HUD appears relatively modern and contains an "ego" meter which functions as a damage shield, refilling whenever Duke kills another enemy.
According to the leaker, "almost every chapter is present in some form" in this build, while "a huge chunk is playable [and] a huge chunk is block-outs with no enemies." Almost all the weapons available in the game are functional, with the chainsaw and freezer as the only holdouts. They also claimed they will release the game's source code, along with instructions for compiling it. This version of Duke Nuken Forever was built in the first Unreal Engine.
Duke Nuken Forever has become notorious since its 2011 release. It became one of the most anticipated sequels in the industry after the success of Duke Nukem 3D in 1996, with the planned sequel getting a showcase at E3 in 1998. A system change from the Quake II engine to Unreal Engine led to years of delays, though they first appeared worth it after Gearbox unveiled a trailer at E3 2001, which quickly became the talk of the convention. Over the following ten years, the game continued to suffer development hell. Even a planned prequel, Duke Nuken Begins, got the ax in 2008 shortly after making a then-unreleased trailer.
A proposed film adaptation with John Cena as Duke Nuken has suffered a similar development process, with little word on its status since it first made the rounds in 2018. Famed action film director Michael Bay's production company, Platinum Dunes, was attached to the project at the time. In the meantime, fans of Duke Nukem can look forward to the supposed release of the 2001 playtest content for Duke Nukem Forever in June.
Source: Twitter via Polygon
Link Source : https://www.cbr.com/duke-nukem-forever-2001-leak-genuine-gearbox/