Every World in the Kingdom Hearts Franchise (And Ones KH4 Should Have)
There are around fifty worlds in the Kingdom Hearts franchise, and Kingdom Hearts 4 should learn from them while adding its own new worlds.
You Are Reading :Every World in the Kingdom Hearts Franchise (And Ones KH4 Should Have)
From the beginning, Kingdom Hearts has been a fascinating exploration of Disney. Pitched as a fusion between Disney and Square Enix properties, Kingdom Hearts has been delighting fans for two decades with plenty of nostalgic fan service. Combined with original flavor of its own, the Kingdom Hearts series has built up an iconic setting few other franchises can hold a candle to.
Kingdom Hearts 3 left off at a point where the story could travel to radical new locations. Fans are excited by the possibility of a setting refresh, as Kingdom Hearts always finds some way to make its worlds memorable. A lot of people hope Marvel Comics or Star Wars worlds will appear in Kingdom Hearts 4, but there are plenty of other worlds that could make an appearance or return in a new way.
Worlds Introduced in Kingdom Hearts 1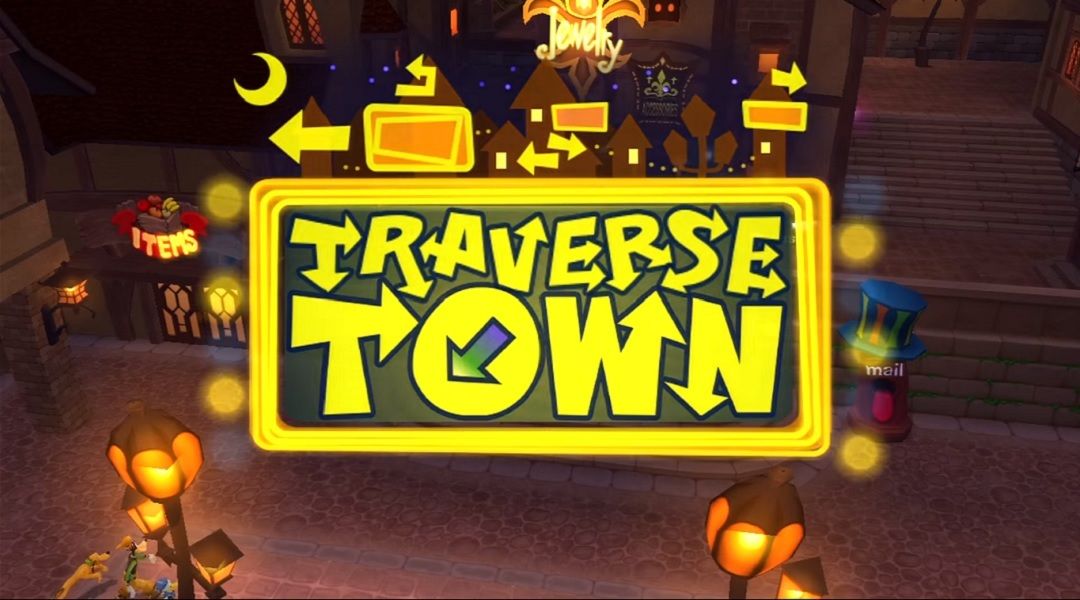 Kingdom Hearts 1 started the franchise off strong with a set of original and Disney worlds, almost all of which have appeared in future games. It was a great base to build on for future titles.
Dive to the Heart
Destiny Islands
Traverse Town
Wonderland
Deep Jungle
Olympus Coliseum
Agrabah
Monstro
Atlantica
Halloween Town
Neverland
100 Acre Wood
Hollow Bastion
End of the World
Aside from Deep Jungle and End of the World, each world in the first game has featured in other titles. Even Monstro shows up as a Mirage Arena boss in Birth By Sleep. Olympus has become a sort of staple world for the Kingdom Hearts series, though its KH3 incarnation lost the iconic Coliseum.
Worlds Introduced in Chain of Memories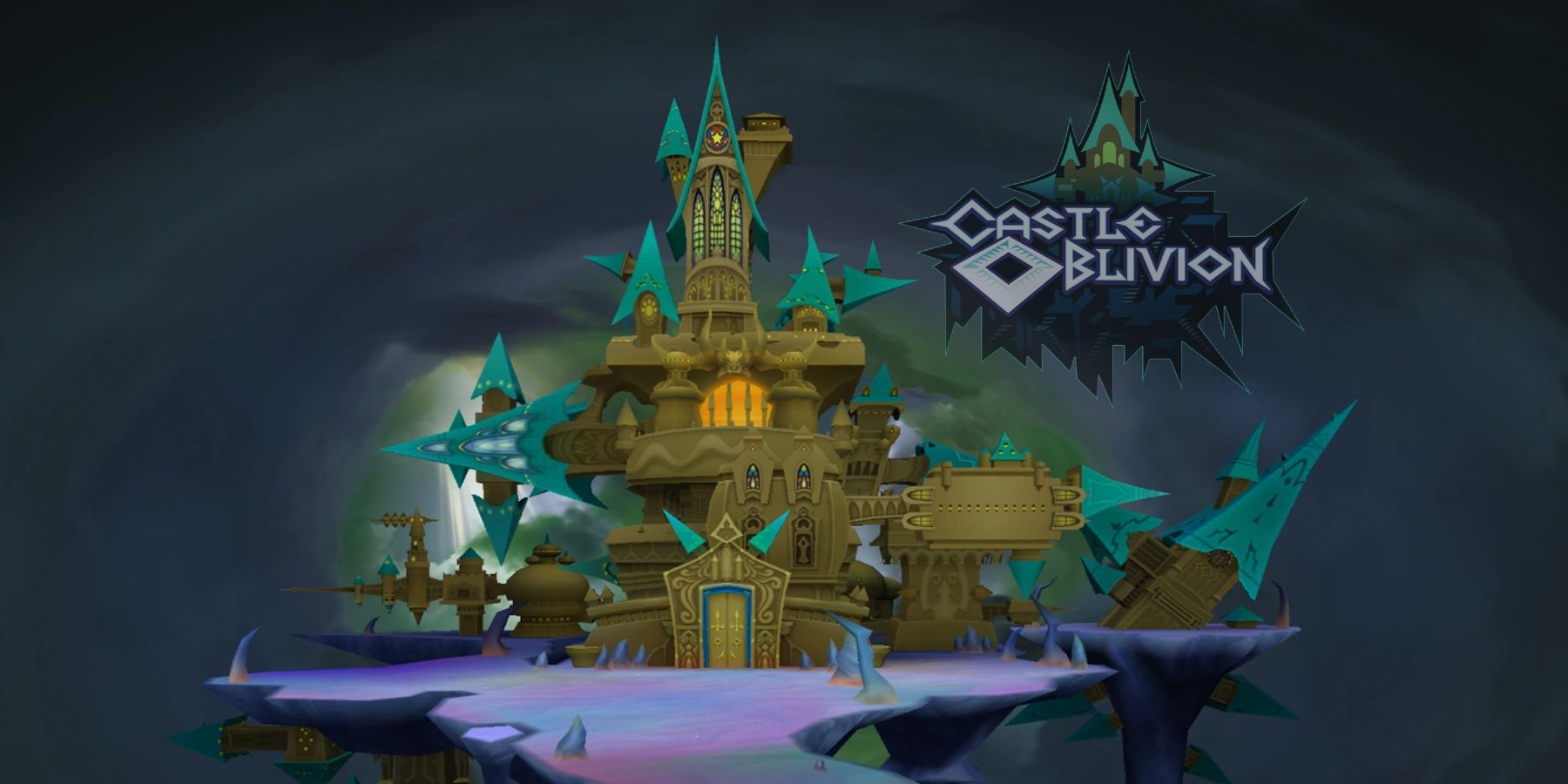 Chain of Memories introduced no new worlds apart from Castle Oblivion, a place where Sora's memories of many KH1 worlds could be brought to life. It turned out the Castle was more than just an Organization 13 base, as it was the ruined Land of Departure turned into a labyrinthine fortress by Aqua. She reverted its transformation in KH3 to rescue Ventus, so it's unlikely Castle Oblivion will appear ever again.
Worlds Introduced in Kingdom Hearts 2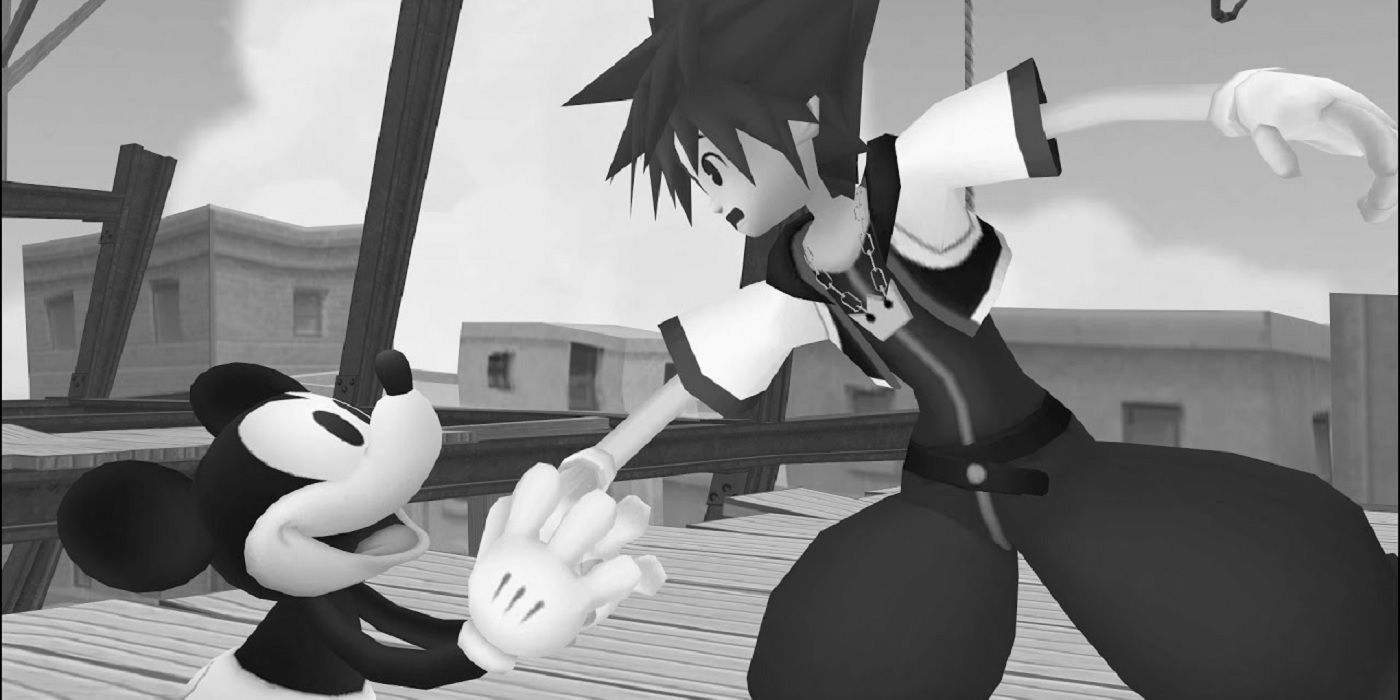 Kingdom Hearts 2 was another hallmark entry of the franchise that introduced plenty of worlds. There was a fair amount of overlap with Kingdom Hearts 1 and Chain of Memories, but what worlds were recycled were mostly taken in new directions.
Twilight Town
Mysterious Tower
Radiant Garden
The Land of Dragons
Beast's Castle
Disney Castle
Timeless River
Space Paranoids
Port Royal
Pride Lands
The World That Never Was
End of Sea
Enough was done with the Disney movie worlds across KH2's multiple visits that they don't necessarily need to come back any more. Revisiting Timeless River's concept would be great, but KH4's new setting might lend itself better to an alternate version featuring Oswald the Lucky Rabbit.
Worlds Introduced in Kingdom Hearts: Birth By Sleep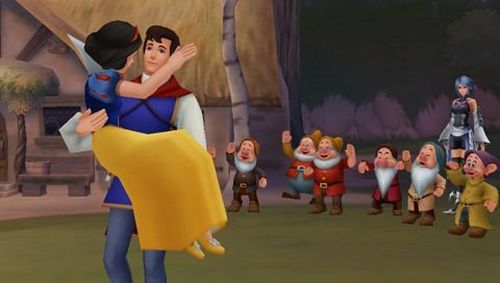 Birth By Sleep also repeats several worlds, but it does its best to fill in some gaps other games left. Namely, BBS finally shows the worlds of the Princesses of Heart who have gone underutilized in past entries.
Land of Departure
Mirage Arena
Enchanted Dominion
Castle of Dreams
Dwarf Woodlands
Disney Town
Deep Space
Keyblade Graveyard
Realm of Darkness
Some of these worlds have all been thoroughly explored, especially the Keyblade Graveyard and Realm of Darkness. The multiplayer-optional Mirage Arena does present an interesting idea that could be brought back in future games, but that's up to Square Enix.
Worlds Introduced in Kingdom Hearts: Dream Drop Distance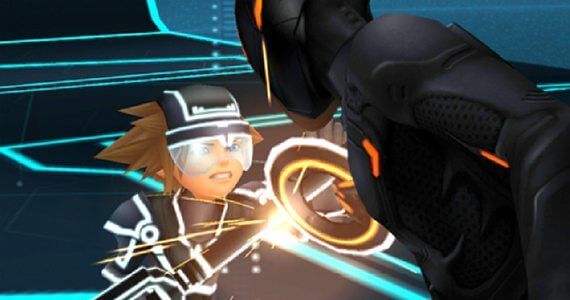 Dream Drop Distance has fewer worlds overall, but it puts a lot of work into making them unique and function with Flowmotion.
La Cite des Cloches
Prankster's Paradise
The Grid
Country of the Musketeers
Symphony of Sorcery
The sleep-centric setting of KH3D allows for unique interpretations of existing worlds. The generic Disney Castle settings of past games are replaced with the Three Musketeers, a proper Fantasia story is finally used after Yen Sid and Chernobog have been present for years, Pleasure Island is the focus of Prankster's Paradise instead of Monstro, and The Grid adapts Tron: Legacy instead of the original Tron. Such reinterpretations should be the way future returning worlds are treated, even if Kingdom Hearts 4 uses mostly new worlds.
Worlds Introduced in Kingdom Hearts Cross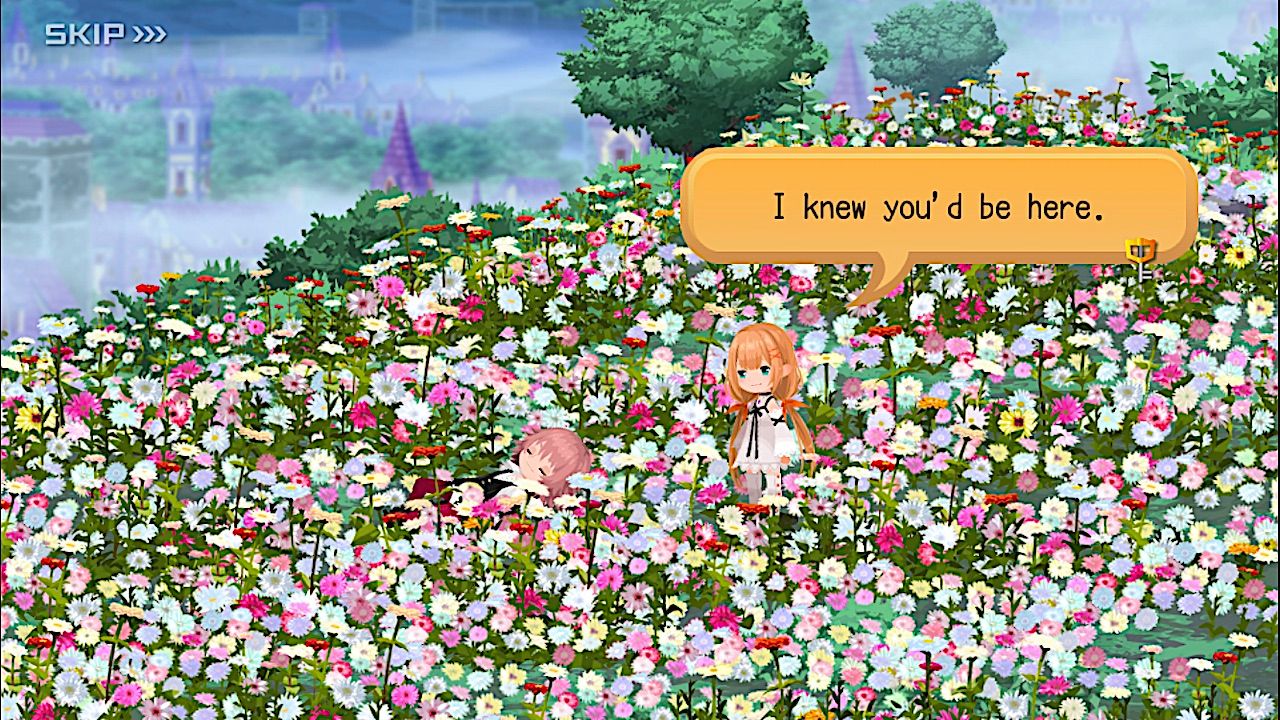 Daybreak Town is the only new world introduced in Kingdom Hearts Cross, and serves as the player's base of operations. It appears again in Union Cross as a digital copy and serves much the same purpose. The world is destroyed by the end of the story, so it's unlikely it will be seen again.
Worlds Introduced in Kingdom Hearts Union Cross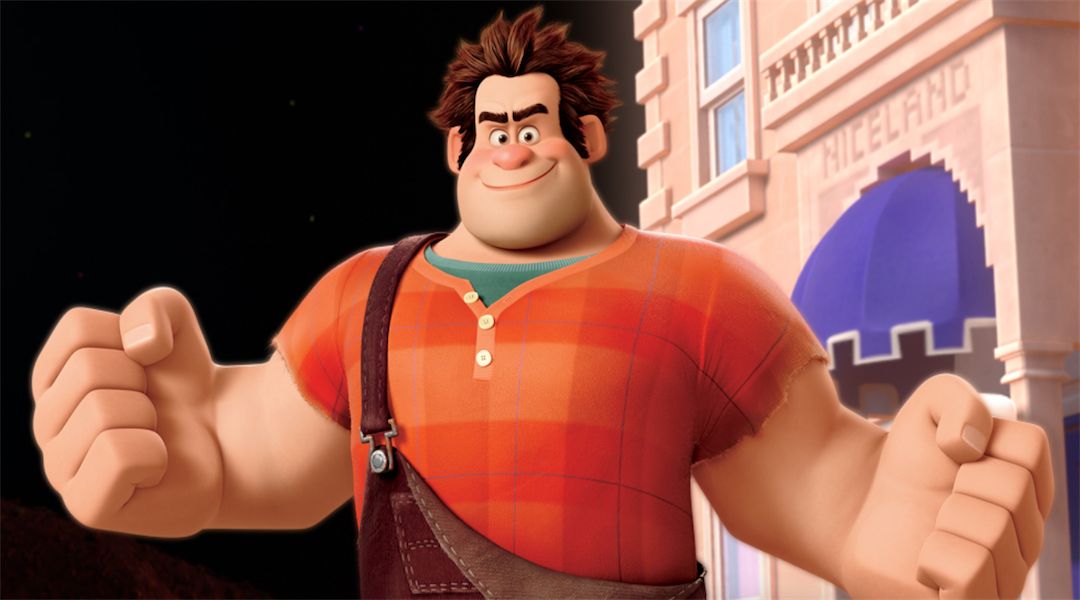 The only new world in Kingdom Hearts Union Cross is Game Central Station, which is special due to its unusual format. This world adapts the plot of the first Wreck-It Ralph movie, and is thus a hub for several smaller worlds. These worlds are Niceland, Cy-Bug Sector, and the Candy Kingdom, which adapt the individual game worlds from the film. This is an interesting format for a world that should return, and it would also be nice to see Kingdom Hearts 4 give Wreck-It Ralph a 3D adaptation.
Worlds Introduced in Kingdom Hearts 3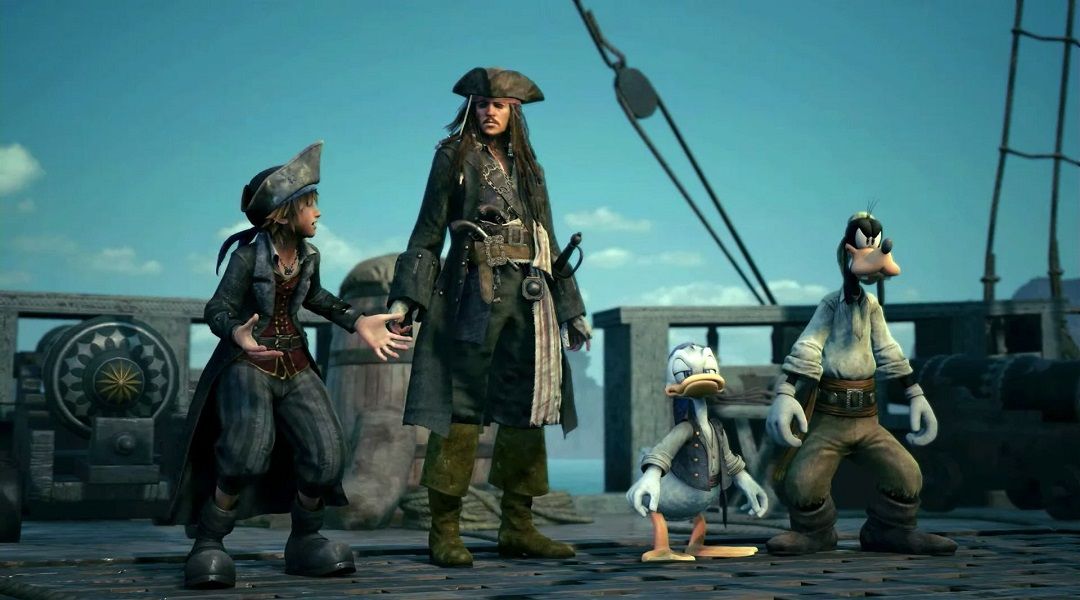 While it hosts a few returning places, Kingdom Hearts 3 props itself up with a strong collection of Disney and Pixar worlds.
Olympus
Toy Box
Kingdom of Corona
Monstropolis
Arendelle
The Caribbean
San Fransokyo
The Final World
Scala ad Caelum
Quadratum
Considering where Kingdom Hearts 3 ends off, there is little doubt that Quadratum will be the main hub world in the next Kingdom Hearts. The Final World will probably also be addressed at least one more time now that the heroes have an easy way of traveling there. The rest of KH3's worlds have been thoroughly explored, but that doesn't mean more of Disney Pixar's contemporary output can't show up in Kingdom Hearts 4.
Beyond the worlds already suggested, Princess and the Frog would be a great "classic" addition to KH4. Moana's Motunui could serve as a water-based world in the same vein as the seafaring Caribbean, but with a much smaller boat. Coco and Raya and the Last Dragon both have visually inspired worlds ripe for exploration, and it would be nice to see Lightyear adapted as a counterpart to KH3's Toy Story world. Some older Disney works like Robin Hood and The Black Cauldron would also be nice additions, and plenty of fans are ready for there to be a world based on other Square Enix properties. Kingdom Hearts 4 is full of possibilities, and the community will hopefully get a sneak peek at what those are whenever news drops.
Link Source : https://gamerant.com/kingdom-hearts-franchise-world-list-disney-final-fantasy-kh4-potential/