'Fable Anniversary' Enchanting Xbox 360 This Holiday Season
Microsoft has announced that it'll be releasing a high-definition remake of the original Xbox title 'Fable'. Xbox 360 owners, prepare yourselves for 'Fable Anniversary'.
You Are Reading :Fable Anniversary Enchanting Xbox 360 This Holiday Season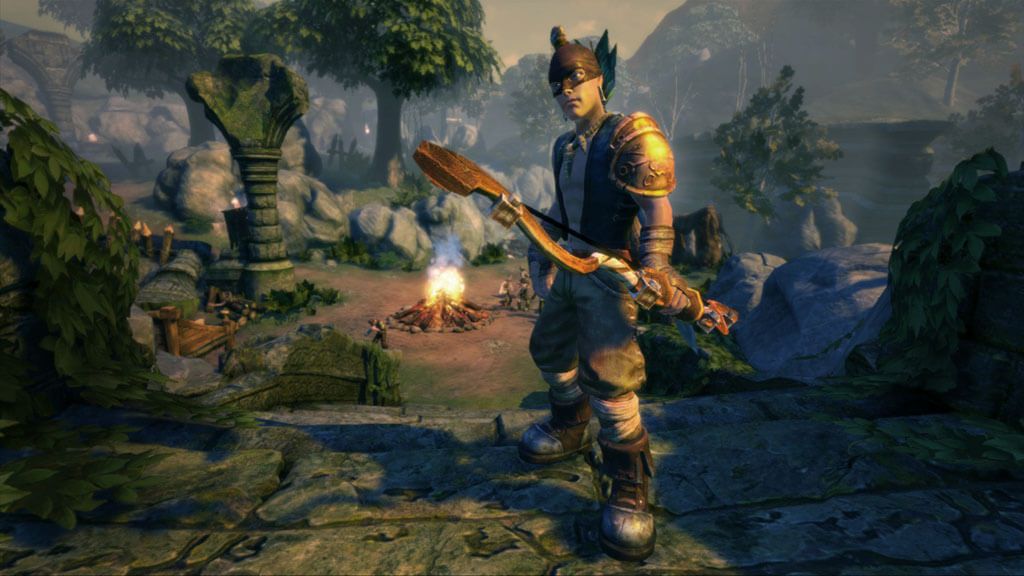 [HTML1]
One of the best games that ever released on the original Xbox was Lionhead Studios' Fable. Throwing players into the wondrous world of Albion for the first time proved to be a successful venture for Microsoft, and fans absolutely fell in love with the game's story and feel. Gamers have been longing to return to the original title in HD, and it looks as if they'll finally be getting that opportunity in Fable Anniversary.
Taking after 2011's Halo: Combat Evolved Anniversary, the newly announced Fable Anniversary will provide fans of the original with a familiar, yet understandably different, experience when they boot up the title on Xbox 360 later this year. While much of the original game will remain intact, the addition of updated graphics (which include lighting improvements, updated textures, 1080p resolution and more) are only the tip of the iceberg when it comes to enhancements.
In addition to the visual upgrades, Fable Anniversary includes a slew of achievements, an entirely new user interface, an updated save system, SmartGlass support, and load times that are said to be "nearly non-existent." There's also an in-game leaderboard that'll allow players to see how many chickens they've punted in comparison to their friends… we're not joking.
Lionhead Studios lead designer Ted Timmins is excited for this project, as he actually played a role in the original Fable's release — albeit the position of an unpaid game tester. That said, Timmins has emphasized how important this project is, not only to his team, but to the Fable community as a whole.
"We're really excited to bring 'Fable' to Xbox 360. It's the game that the 'Fable' community has been asking for, so we wanted to make sure 'Fable Anniversary' delivered the definitive 'Fable' experience for both long-time fans and newcomers to the franchise."
"We needed to keep 'Fable' the same, but also make it different. It was a case of playing through the game over and over and writing down a list of the things we wanted to address in order to bring 'Fable' to a 360 quality level that people expect."
As many will recall, gamers take on the role of an orphan called 'The Hero' in Fable, as he sets off on an epic journey to become, appropriately enough, the hero of Albion. Along the way difficult choices will need to be made, and the impact of these choices will influence several different aspects of the character's development.
Whether or not this means that gamers shouldn't expect a Fable 4 announcement at E3 2013 remains to be seen, but we'd imagine that Lionhead has a few more tricks up its sleeve.
Fable Anniversary is set to release on the Xbox 360 at some point this Holiday season.
–
You can follow Riley on Twitter @TheRileyLittle.
Source: Microsoft (via MajorNelson)
#fable-anniversary/" target="_blank" rel="noopener">#fable-anniversary/