Game Of Thrones: 5 Times We Hated Tywin Lannister (& 5 Times We Loved Him)
Like most Lannisters, Tywin was a despicable character on Game of Thrones, but there were also some times we loved him.
You Are Reading :Game Of Thrones 5 Times We Hated Tywin Lannister (& 5 Times We Loved Him)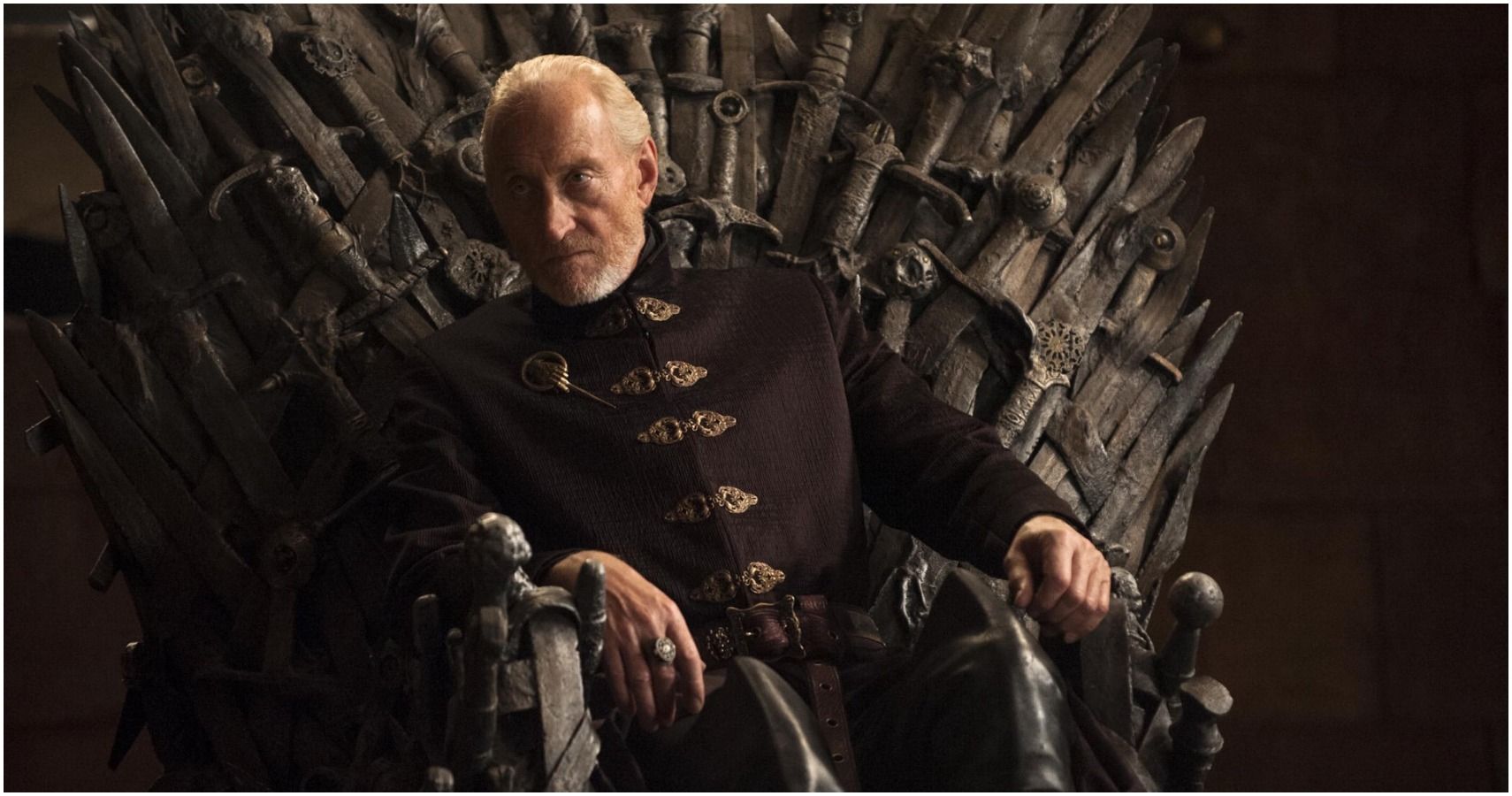 Tywin Lannister was one of the most powerful and ruthless characters in HBO's Game Of Thrones. The Lord of House Lannister ruled as Hand of the King to two mad kings; Aerys Targaryen and his grandson, Joffrey. Tywin was a skilled political player who wasn't afraid to go to extreme lengths to ensure the survival – and status – of his family.
Tywin did several unforgivable things throughout Game Of Thrones as well as before the events of the series. The Lannister patriarch was a morally corrupt person and a terrible father. Yet there were still scenes in the series that signified Tywin's strength and made us reluctantly love the Lannister lord after all…
10 Hated Him: Forcing Tyrion To Marry Sansa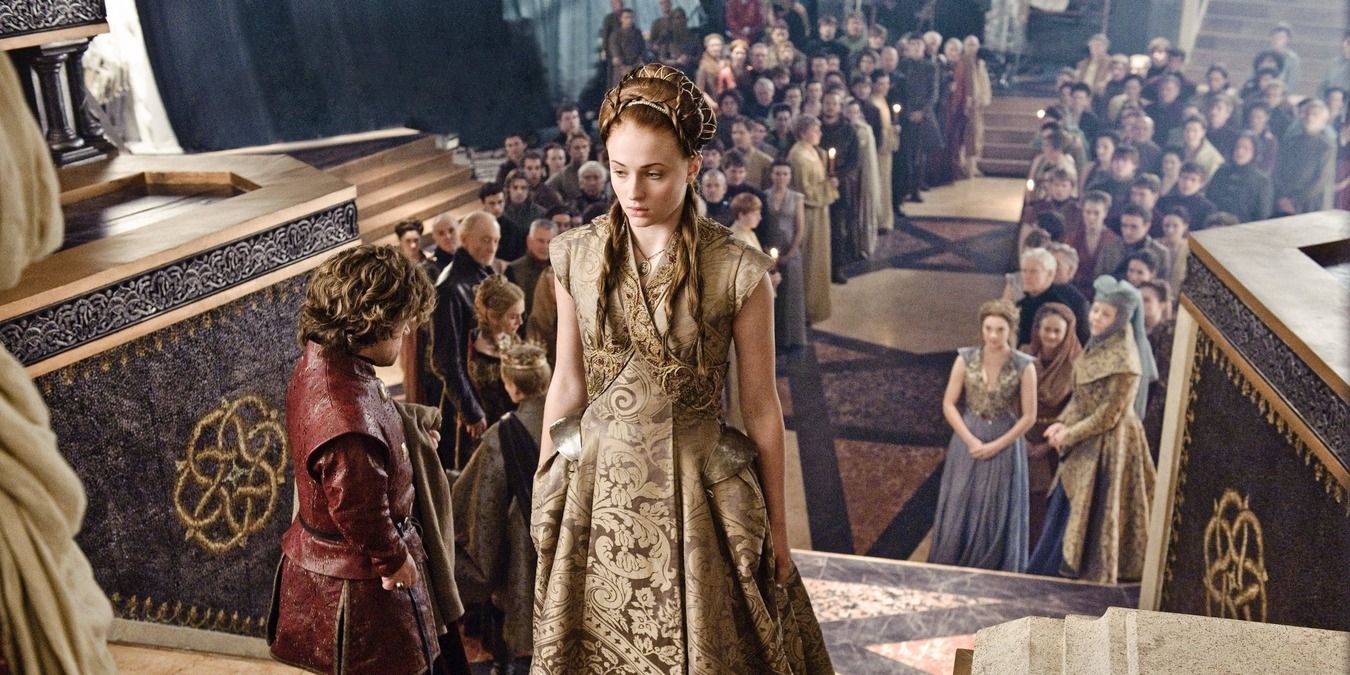 Sansa Stark can't catch a break throughout the majority of Game Of Thrones. She is taken hostage by the Lannisters following the execution of her father, Ned, in Season 1. Tywin declares war on her family and forces her to marry Tyrion in Season 3.
Tywin discovers that the Tyrells are planning to marry Sansa to Loras and acts to ensure this doesn't happen. After the deaths of her brother, Robb, and her mother, Catelyn, Sansa is the "key to the North." She is wed to Tyrion to forcefully forge an alliance and ensure a Lannister heir inherits Winterfell.
9 Loved Him: Sending Joffrey To Bed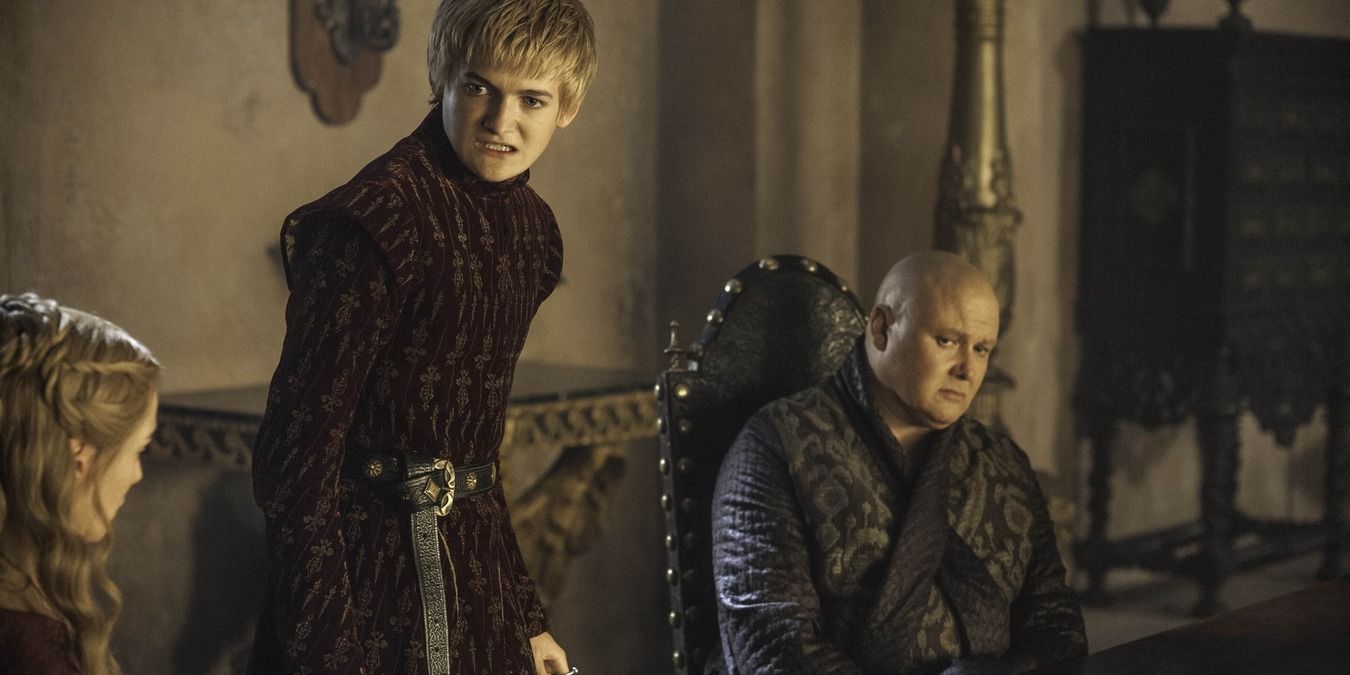 Joffrey was one of the most despised characters in Game Of Thrones. The vicious boy king was sadistic and cruel, delighting in tormenting Sansa, torturing Ros and ruling over Westeros with a tyrannical fist.
Tywin puts Joffrey in his place during Season 3 in a long-overdue moment. Joffrey attempts to flex his power in the small council chamber after hearing of Robb Stark's murder at the Red Wedding. Tywin calmly sends the king to his quarters in retaliation, overcoming his grandson in a subtle but strong display of power.
8 Hated Him: Orchestrating The Red Wedding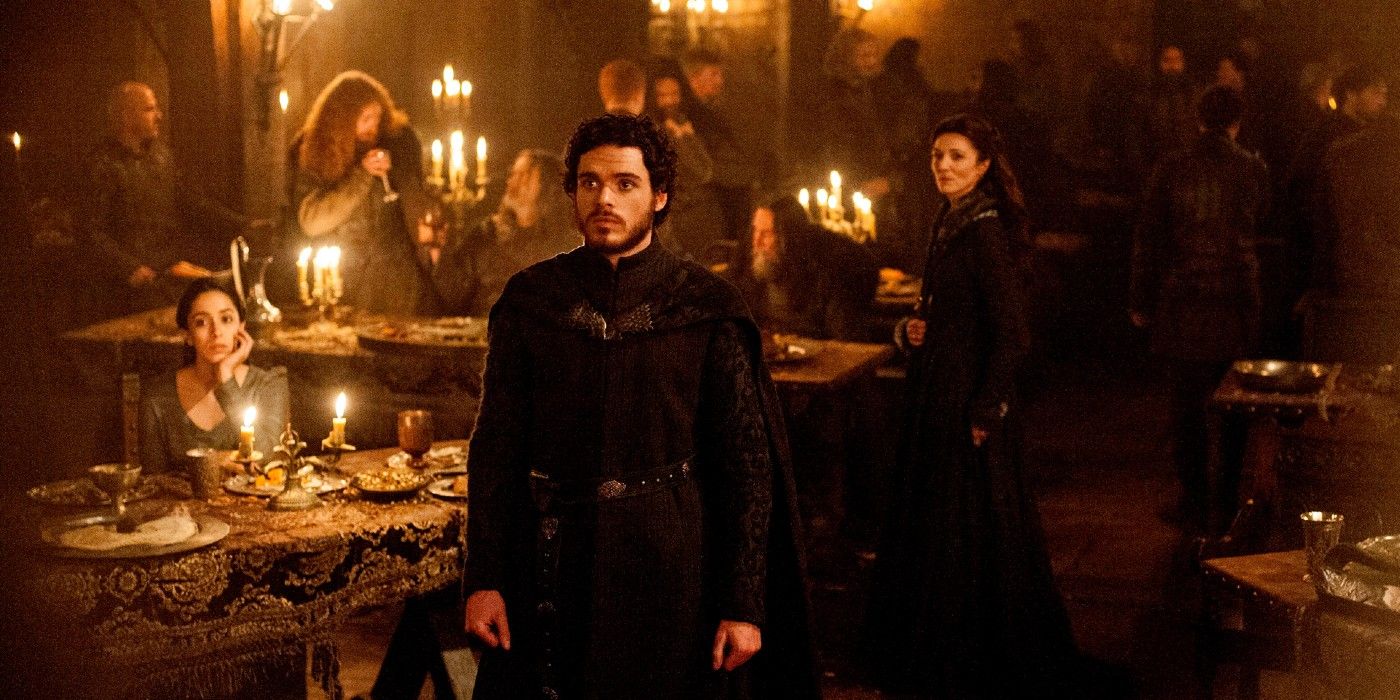 House Lannister and House Stark are at war for the first three seasons of Game Of Thrones. In Season 3's "The Rains of Castamere," the Starks are defeated when Walder Frey turns on Robb Stark. The Freys break guest right by slaughtering the Northerners and putting an end to Robb's plight.
Tywin Lannister is revealed to be responsible for the massacre. The Hand of the King conspired with the Freys and convinced Lord Walder to break a scared Westerosi oath by murdering his guests.
7 Loved Him: Reminding Joffrey Who The Real Power In Westeros Is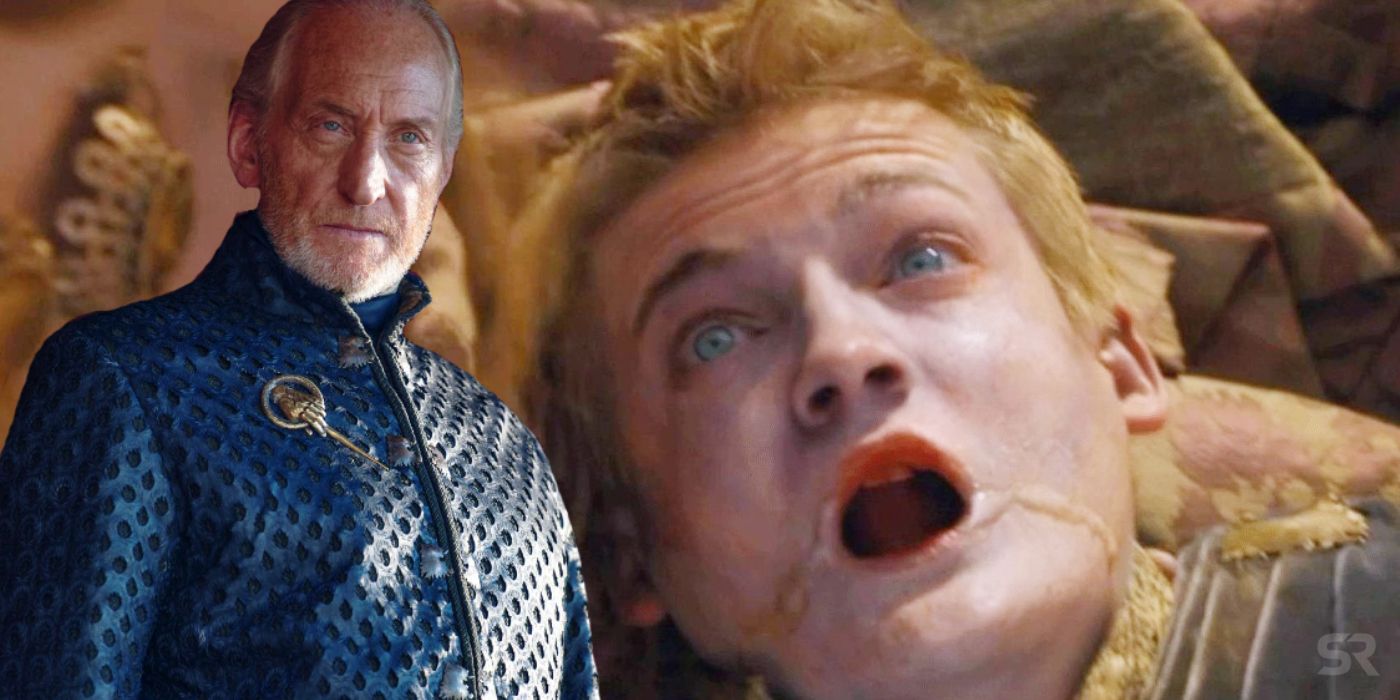 Tywin put Joffrey in his place more than once during the series. In Season 3, the boy king protests at being left out of council meetings. He brings up Daenerys Targaryen's campaign in Essos and attempts to flex his power during a confrontation on the Iron Throne with his grandfather.
Tywin tells Joffrey that Daenerys and her dragons are no threat to him and coolly dismisses his demented grandson's concerns. Although Joffrey's fears are proven correct in Season 8, this scene remains a great moment that features Tywin reminding the king who the real ruler of Westeros is.
6 Hated Him: Sleeping With Shae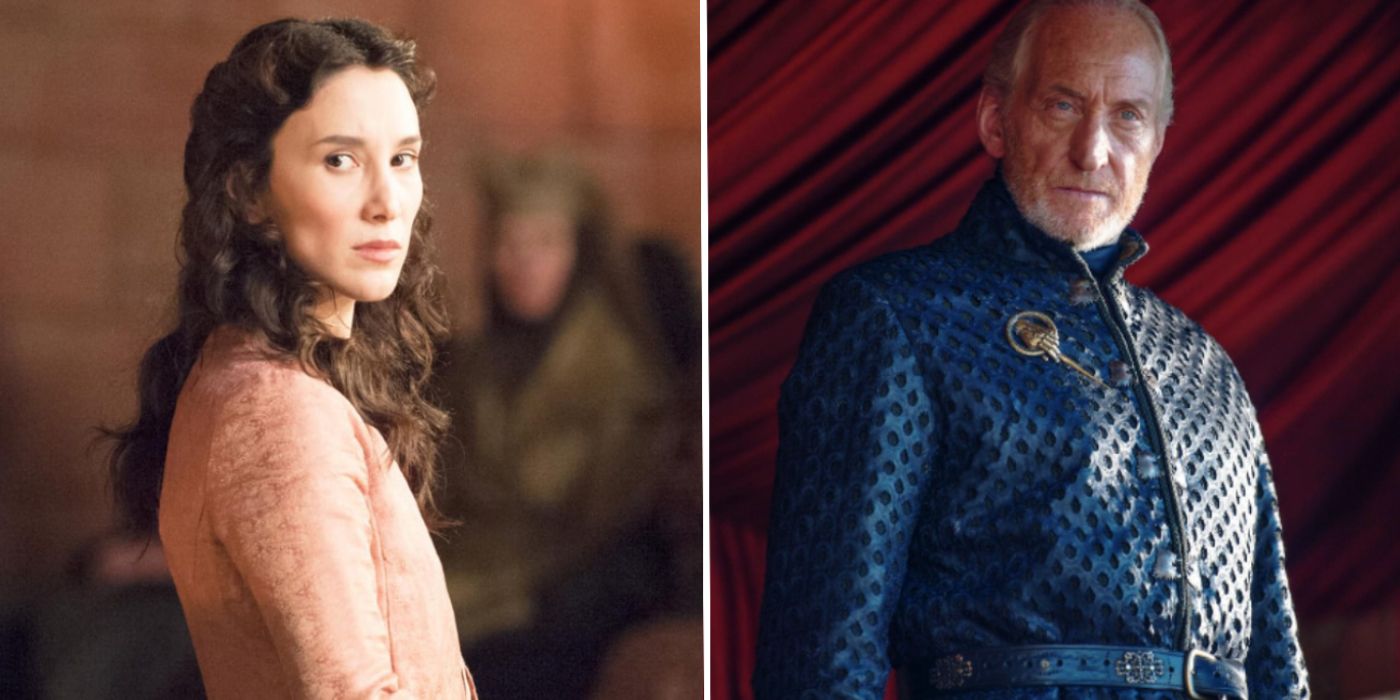 Tywin had a complex relationship with his son, Tyrion. The Lord of House Lannister despised Tyrion due to his disability. He bullies Tyrion throughout the show and goes out of his way to undermine and upset his youngest child.
In Season 4, Tyrion discovers that Tywin was sleeping with Shae after finding his ex-girlfriend in his father's bed. This is a terrible blow for Tyrion and highlights Tywin's hypocrisy, as the Lannister lord was scornful of sex workers like Shae.
5 Loved Him: His Surprising Friendship With Arya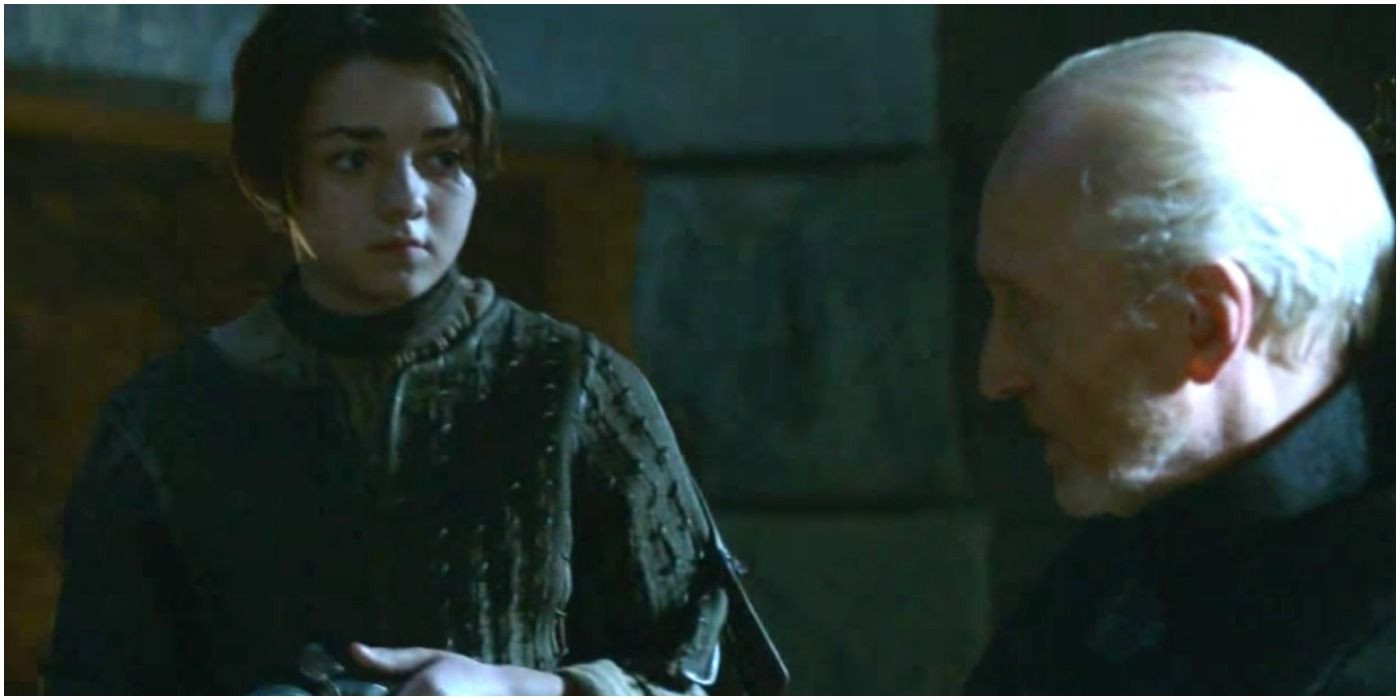 Tywin strikes up an unlikely but charming rapport with Arya Stark in Season 3. Arya, disguising herself as a male commoner, is taken to Harrenhal after Lannister forces attack the party of Night's Watch recruits. Tywin arrives at the near-destroyed castle afterward and makes Arya his cupbearer.
Arya and Tywin share several entertaining conversations during this time, with the Lord of Lannister oblivious to his servant's Stark heritage. Arya tells Tywin about her admiration for Targaryen women, and Tywin appears to have genuine respect for the feisty Northerner.
4 Hated Him: Disinheriting Tyrion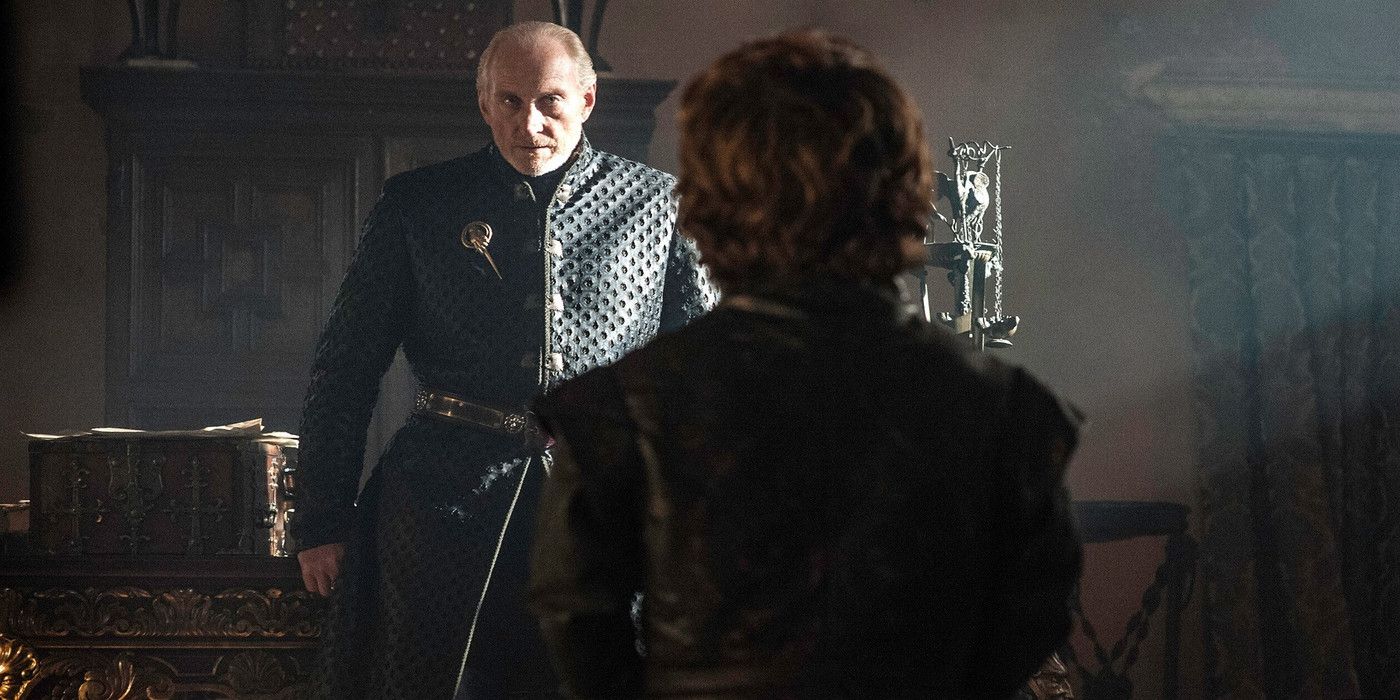 Tywin loathed Tyrion and made no secret of his feelings throughout Game Of Thrones. The Lord of Lannister names his son as the Hand of the King in Season 2 but quickly takes the role back for himself following the Battle of Blackwater Bay. Tyrion demands acknowledgment for his contribution afterward, but Tywin cruelly rejects him.
Tyrion reminds Tywin that he is the heir to the Lannisters' ancestral seat of Casterly Rock, as Jaime is a sworn member of the Kingsguard. Tywin tells Tyrion that he has no intention of letting him inherit the Rock and dismisses his son with a litany of hurtful words.
3 Loved Him: His Exchanges With Olenna Tyrell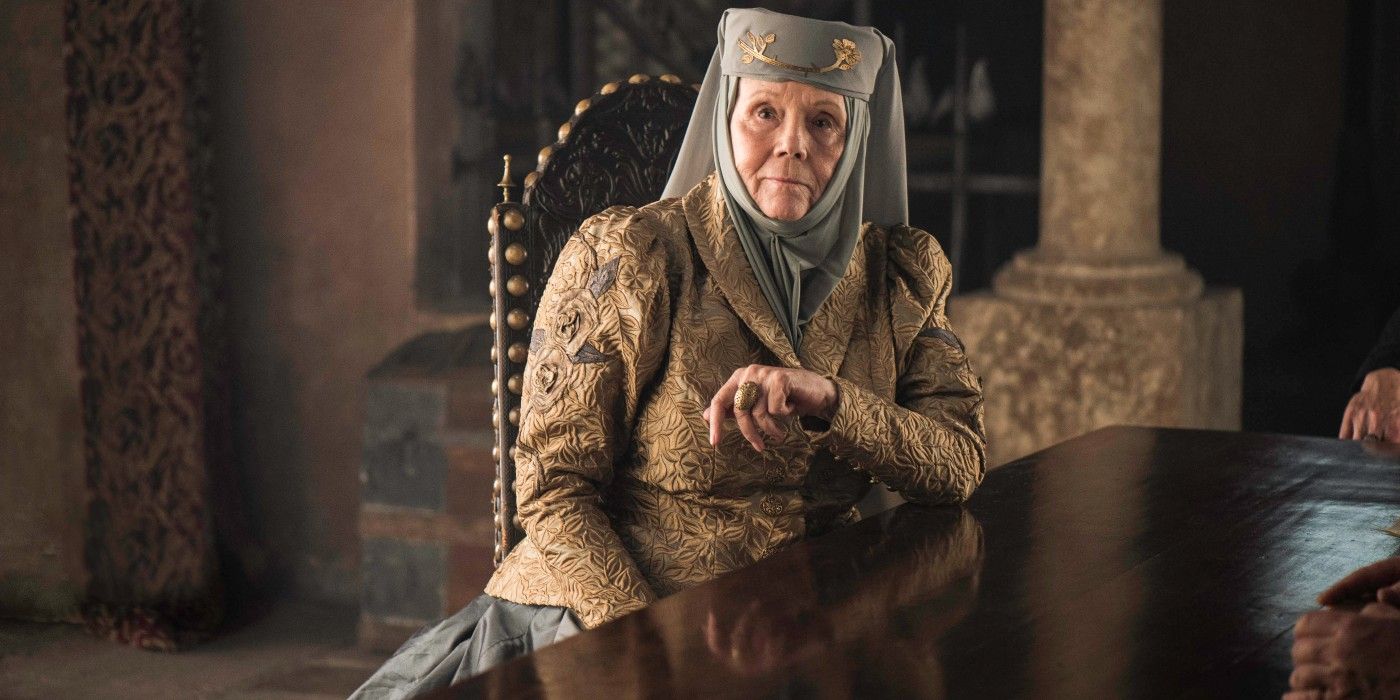 Tywin meets another powerful player of the game of thrones in Season 3. Olenna Tyrell, the matriarch of the Reach and one of the richest figures in Westeros, comes to King's Landing with her grandchildren. Her exchanges with Tywin are entertaining as both characters subtle undermine each other with their schemes.
Tywin meets an equal in Olenna. The Tyrell matriarch makes it clear that she isn't afraid to challenge him. The Queen of Thorns tells the Lannister lord directly that she knows about Cersei and Jaime's affair, and understands that the Lannisters need the Tyrells too much to betray them.
2 Hated Him: His Terrible Treatment Of Tysha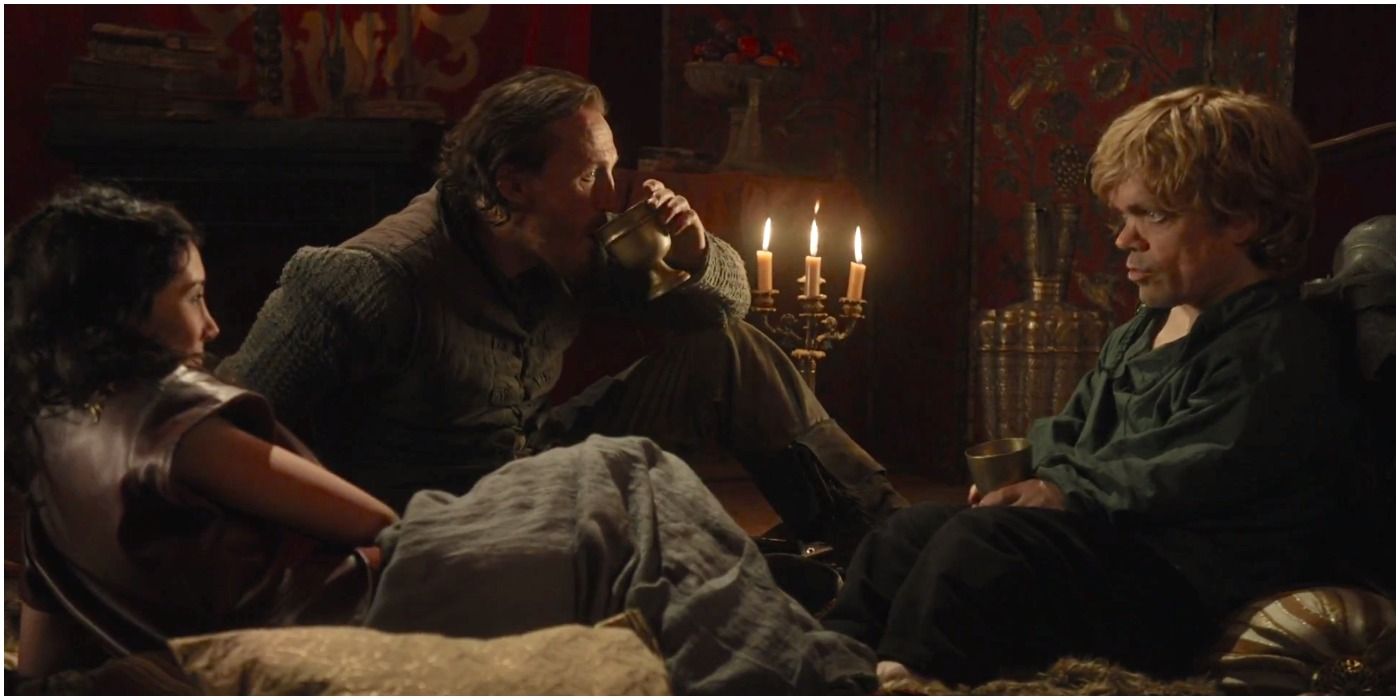 Tysha is mentioned briefly in Season 1 of Game Of Thrones during a scene involving Tyrion, Bronn, and Shae. Tysha was Tyrion's first wife and met an awful and horrifying fate after Tywin discovered about her secret marriage to his son.
In the books, it is revealed that Tywin made Tysha tell Tyrion that she was a prostitute before forcing his men – and his unwilling son – to sexually assault her. Jaime later tells Tyrion during his escape from King's Landing that Tysha wasn't a prostitute and was genuinely in love with him, which infuriated a hateful Tywin.
1 Loved Him: Standing Up To Cersei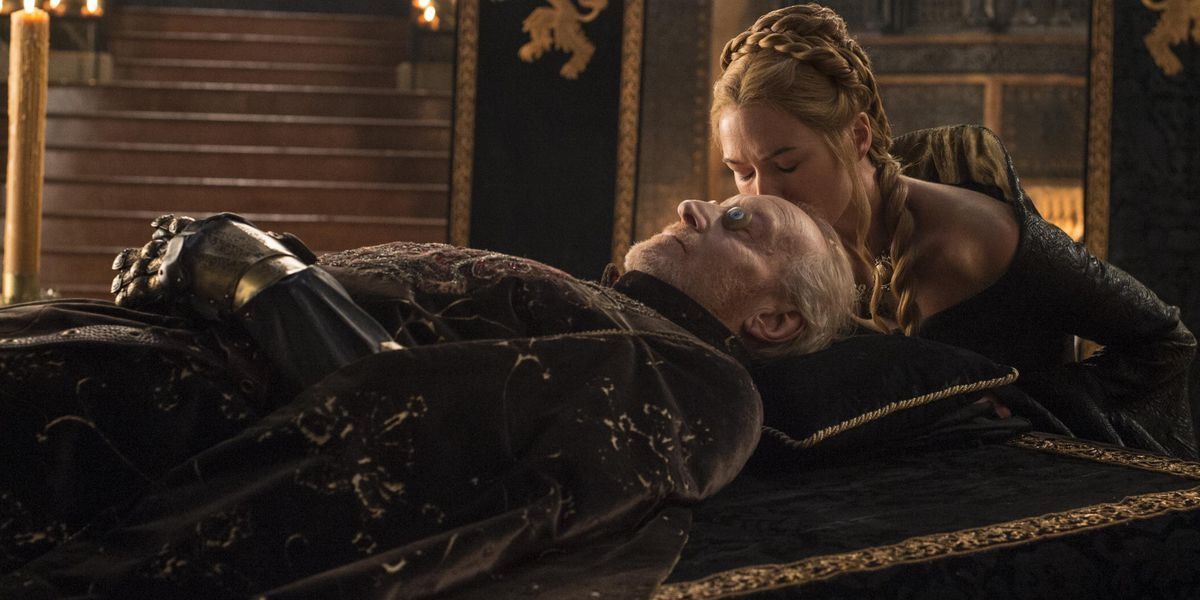 Fans first meet Cersei in Season 1, where her incestuous relationship with her twin brother, Jaime, is revealed. Cersei schemes throughout the series and is responsible for the death of Robert Baratheon and, by proxy, the War of the Five Kings.
Tywin isn't afraid to stand up to his daughter and strips some of Cersei's power after coming to King's Landing. The Lannister queen gloats at Tyrion's forced marriage to Sansa until Tywin informs her that she also has to marry Loras Tyrell. Tywin makes it clear that he expects all of his children to follow his commands and goes to great lengths to solidify the rule of House Lannister.
Link Source : https://screenrant.com/game-thrones-love-hate-tywin-lannister/