Justice League BTS Video Shows Amber Heard Struggled With Mera Costume
In celebration of her Instagram milestone, Amber Heard shares a video of her struggling to move in Mera's costume in Zack Snyder's Justice League.
You Are Reading :Justice League BTS Video Shows Amber Heard Struggled With Mera Costume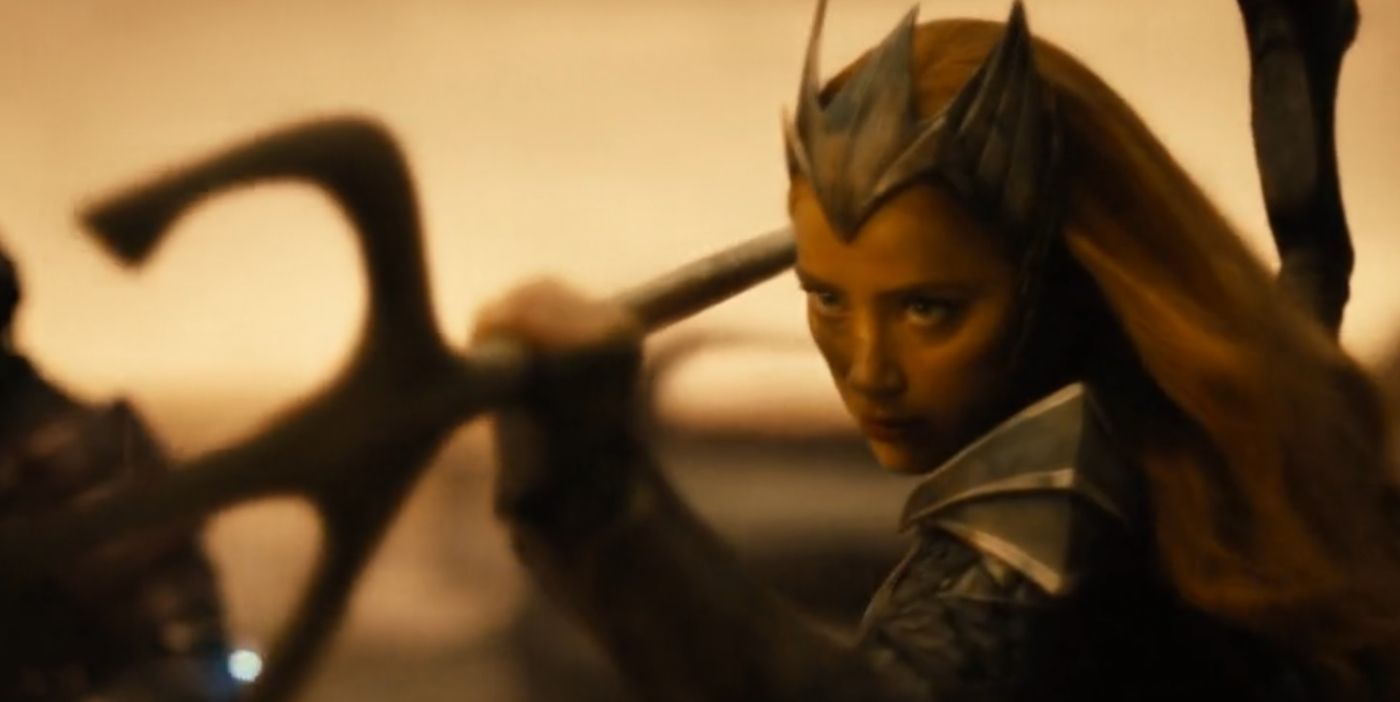 Amber Heard shares a video of her struggling to move while wearing Mera's question in Zack Snyder's Justice League. The actress was more heavily featured in the latest iteration of the DC ensemble film.
Before she properly debuted in the James Wan-directed solo Aquaman, Mera was first introduced in the 2017 Justice League film in part to establish Arthur Curry's homeworld of Atlantis. However, a lot of her scenes and everything else involving the underwater civilization were cut due to various reasons including the mandatory two-hour runtime by Warner Bros. This is despite having one of the Motherboxes being safely kept in Atlantis. With Snyder being given the chance to finish the full vision of his movie thanks to a deal with HBO Max, Mera's intended involvement in the Justice League was revealed in the four-hour Snyder Cut movie and even some more, as she's one of the few heroes who team up with Batman in the dystopian future as seen in his Knightmare vision.
Given the release of the new version of the DCEU ensemble film coupled with her 1000th post on Instagram, Heard shares a new behind-the-scenes look at her wearing Mera's costume and struggling with it. In the clip, she appears to be in her trailer, perhaps having just put it on as she gets ready to work for Zack Snyder's Justice League. Check out the hilarious video below:
A post shared by Amber Heard (@amberheard)
Heard is the only few actors brought in for Snyder Cut reshoots. After the project was officially announced last year, it was awarded additional funding to finish the effects for the film. The filmmaker actually finished shooting everything he needed for the movie during its original principal photography and before he had to step away from it, but the VFX wasn't polished. The extra budget was for that, but it also gave him the opportunity to add several more scenes, particularly the Knightmare scene which also brings in Joe Manganiello's Deathstroke and Jared Leto's Joker. This extra sequence springboards the story for the Justice League sequels.
As of now, Snyder's arc for the DCEU ends with Zack Snyder's Justice League, with Warner Bros. having no plans for any follow-up. But, Heard's Mera will continue her DCEU arc as she rejoins Jason Momoa in Aquaman 2, which will also be directed by Wan. Then again, if ever the "SnyderVerse" is restored, expect the actress to have a more prominent role since she was among the few heroes who are still alive during that dystopian timeline.
Link Source : https://screenrant.com/justice-league-movie-mera-costume-amber-heard-video/