League of Legends Reveals Halloween Skins, Patch 10.21 Changes
The next patch for League of Legends will add more updates as well as new Halloween skins for several champions in the game before Halloween arrives.
You Are Reading :League of Legends Reveals Halloween Skins Patch 1021 Changes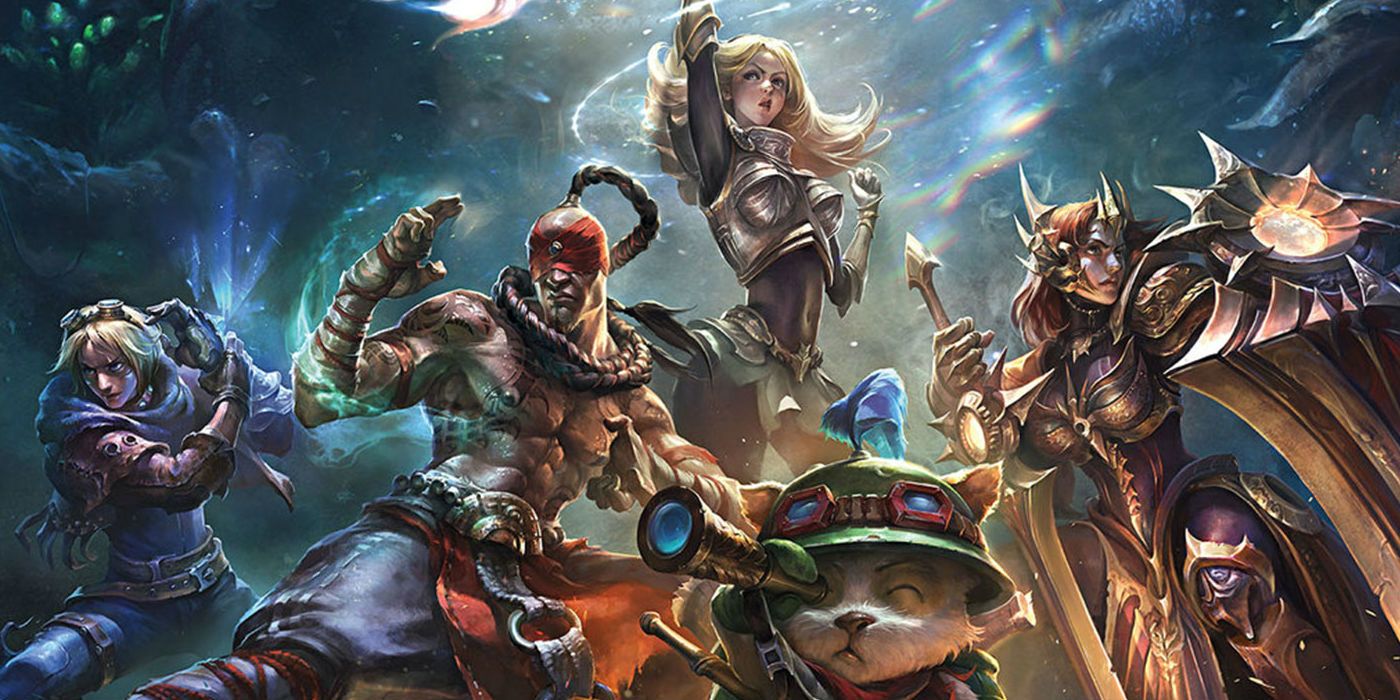 League of Legends is getting ready for another new update that will bring a sleight of new changes to help balance out the game's characters and abilities. While Riot has pushed back some patches in the past, the developer is going forward with the newest one. With patch 10.21, Riot Games are bringing some big updates for League of Legends in season 11 including new items, buffs, and skins for next month.
League of Legends is getting revamped in season 11 and will be receiving new changes. First, the character Katarina will be getting tweaked concerning her on-hit effects, passive abilities, and her ultimate which are all getting buffs. Many other characters will be getting buffed in the patch too, which isn't new to the new game as Riot nerfed the new champion Samira very quickly. Then there's the release of new Mythic and Legendary items in preseason 2021 to help new players get a sense of what they can do with them, while keeping some items the same, updating a third of them, and adding completely new ones.
While Riot will have champions nerfed, the new patch will bring in some fun updates, too. Patch 10.21 s bringing two new sets of skins, one of which has Halloween skins for three notable characters. The first character is Fizz who's receiving a "Little Devil" skin that bears resemblance to Teemo's 2016 cosmetic appearance and he certainly lives up to the name with a trident and horns. Then Amumu is getting a "Pumpkin Prince" skin that certainly makes him look like a jack o' lantern come to life. The last character getting a skin for Halloween is Elise with her "Bewitching" skin letting her join the witch club with Miss Fortune, Morgana, and others.
A video from the League of Legends twitter shows the three champions' new game skins, but they also received new animations to go with their new Halloween costumes. Going with his devilish new look, Little Devil Fizz gets an animation where he fights with a little angel over a golden crown and comes out the victor. Pumpkin Prince Amumu has an animation more directly tied to the holiday and his new look, where he chases a living pumpkin around a pumpkin patch that vanishes before he can catch it. Elise's new animation involves using the same pumpkin patch but this time she brings one of them to life and gives a silent maniacal laugh. All of the skins will be available for 1350RP in the patch.
The new patch will also be bringing an additional set of skins called Odyssey that take on a more futuristic appearance for five champions: Kha'Zix, Aatrox, Sivir, Twisted Fate, and Karma. The second skin set will be accompanied by a final one, the ultra-rare Hextech skin for the champion Kassadin, and it can be unlocked at the loot store for Purple Gemstones. While the content of recent game patches certainly brought a fair share of changes to even the playing field for players, this patch will bring in a little extra fun for players. League of Legends patch 10.21 drops on October 14, 2020.
League of Legends is available now on PC.
Source: Dexerto
Link Source : https://gamerant.com/league-of-legends-halloween-skins/