Mad Catz Developing Wii U Controller With Offset Joysticks
At E3 2012 Mad Catz showed us a prototype Wii U controller that features the offset joysticks of an Xbox 360 controller, a perfect device for easing gamers back into gaming on a Nintendo console.
You Are Reading :Mad Catz Developing Wii U Controller With Offset Joysticks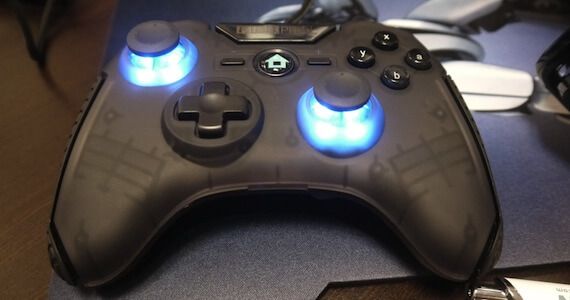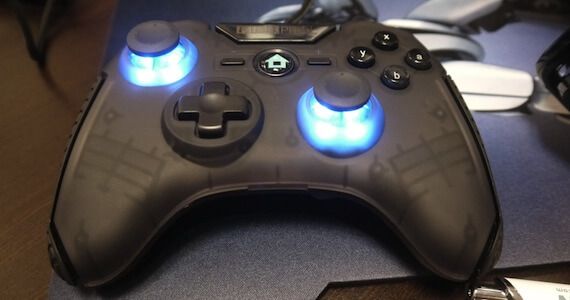 We've all seen it, Nintendo's answer to all of our problems with the tablet controller, the Wii U Pro Controller. It looks eerily similar to the Xbox 360 controller only with a few key differences — the button layout is Nintendo's own configuration and the right joystick sits above the letter buttons. The intent in Nintendo's unveiling of the controller was to prove to the hardcore gamers out there still skeptical of the Wii U's intended fan base that they were making something for them as well.
Those differences we mentioned, though, are actually a huge turn-off to any gamer that has been using the Xbox 360 as their main console. Moving one's fingers down from a joystick is something that hasn't been done in at least 10 years, and trying to find the 'B' button is a lot more challenging, at first, then you might think.
It's a problem that can easily be changed with practice, but jumping between consoles could lead to some series confusion. Needless to say, a solution needed to be found, and fast.
Enter Mad Catz, purveyor of a wide variety of game peripherals and accessories, including the ultra slick Warhead 7.1 headset for the Xbox 360, who have designed something that fits some, not all, of gamers' needs. They have, in fact, developed a controller for the Wii U, dubbed the FPS Pro, that mimics the Xbox 360 controller even better than Nintendo's Pro Controller — by placing the right joystick below the letter buttons.
The layout of the letter buttons is still Nintendo's traditional configuration — one that any classic controller user is accustomed to — but the placement of the second joystick could make this controller a must-have. Unfortunately, Mad Catz was in development of the device before they new Nintendo was working on their Pro controller.
At E3 2012, Mad Catz's PR and Communications Manager Alex Verrey wanted us to see the controller, but prefaced the unveiling by saying it might never see the light of day. If they were smart, Mad Catz would continue to fine-tune the controller, which includes button programming (but not the kind that allows for re-mapping the letter buttons), and launch it right alongside the Wii U.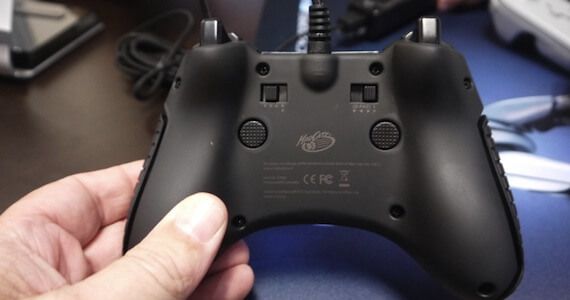 Not many gamers, myself included, realize how awkward it is to jump back into the Nintendo four-button scheme until a Wii U tablet controller is plopped in their hands. It's been so long since a Nintendo game has required that type of controller scheme, or since anyone has even touched a Nintendo console title for that matter.
This Mad Catz controller would be the perfect way for gamers to ease themselves into hardcore gaming on the Wii U, and, if Mad Catz implements a total button re-mapping feature, it could make this controller the perfect multiplatform owners' controller. We'll just have to wait and see if the company ever gets the greenlight to manufacture it.
Would you be interested in a Wii U controller that has the offset joysticks like an Xbox 360 controller? Does having to learn a new controller scheme feel like a barrier to entry to you?
Images: Kotaku
–
Follow me on Twitter @ANTaormina
Link Source : https://gamerant.com/wii-u-controller-alternative-mad-catz/