NEOGEO Arcade Stick Pro: Everything We Know So Far
SNK is bringing 20 classic fighting games to the NEOGEO Arcade Stick Pro, here is everything we know about the upcoming retro console
You Are Reading :NEOGEO Arcade Stick Pro Everything We Know So Far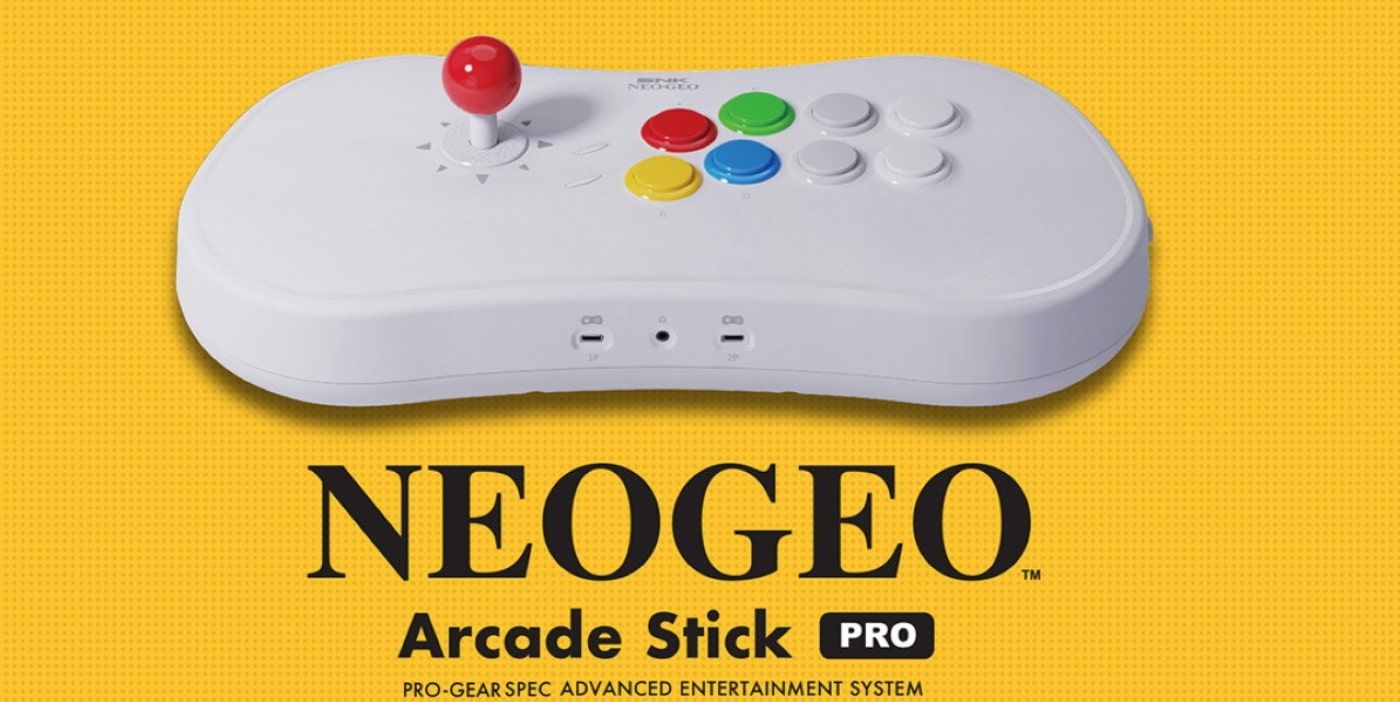 Earlier this month, SNK Global announced the NEOGEO Arcade Stick Pro. This retro console is a hybrid of a fighting game arcade stick and a classic game collection in the vein of the SNES Classic or Genesis Mini.
The NEOGEO Arcade Stick Pro will include 20 classic fighting games in one piece of plug and play hardware. This is just a collection of the SNK classic fighters and brawlers like King of Fighters, Samurai Shodown and Fatal Fury. For players who maybe want a wider variety when it comes to retro gaming, SNK released the NEOGEO mini last year which, while not the best retro console on the market, had a wide variety of NEGEO classics that won't be getting a release on the Arcade Stick Pro.
What are the games?
When SNK first tweeted announcing the Arcade Stick Pro, it wrote that the retro console is "a fighting stick with 20 classic SNK fighters." In the last week, those titles were announced and they are indeed a list of games that will make SNK fans salivate. The full list of games is as follows.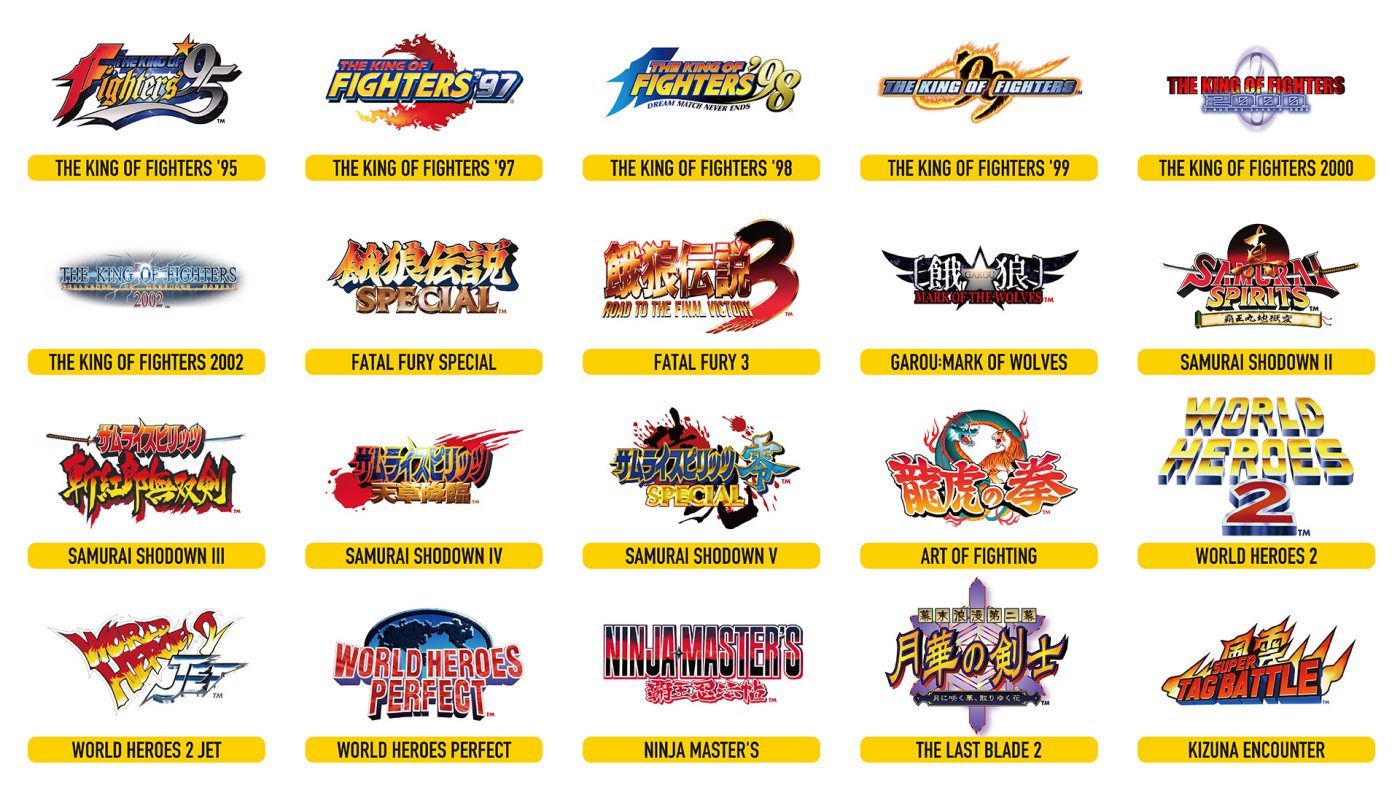 The King of Fighters '95
The King of Fighters '97
The King of Fighters '98
The King of Fighters '99
The King of Fighters 2000
The King of Fighters 2002
Fatal Fury Special
Fatal Fury 3
Garou: Mark of Wolves
Samurai Shodown II
Samurai Shodown III
Samurai Shodown IV
Samurai Shodown V
The Art of Fighting
World Heroes 2
World Heroes 2 Jet
World Heroes Perfect
Ninja Master's
The Last Blade 2
Kizuna Encounter
If it isn't already clear, being a SNK fighting game diehard is a must for anyone who is going to buy this. The collection is very extensive, featuring nearly every NEOGEO iteration and sequel of SNK's biggest franchises, all featuring some of SNK's most iconic fighting game characters. Even more niche fighters like World Heroes got three spots in this lineup.
This stick speaks more to a dedicated niche audience than 2018's NEOGEO mini. This is for gamers who want to compare and contrast the six versions of King of Fighters and finally show why they prefer World Heroes 2 Jet over the original. It is a game lineup designed to speak to hardcore fans of these franchises and bring all those games to one place.
Hardware Details
In terms of hardware details, we actually know quite a bit. For starters, we know the size. According to SNK, the stick is 430 mm x 214 mm, which is pretty average by fighting game stick standards. In their initial announcement tweet, SNK showed off some hardware features they have since elaborated on and explained.
Joystick Mode will allow the NEOGEO Arcade Stick Pro to be used as a controller for other devices, fitting the mold of a more traditional fighting stick. The stick will be able to connect to the NEOGEO mini and used to play those games. Additionally, the Arcade Stick Pro will be compatible with PCs, so fighting game players who love the stick can use it to play their favorite games.
Console Mode is what SNK is calling the plug and play mode where the Arcade Stick Pro is used as intended. In this mode, NEOGEO mini controllers can be plugged into the stick and used for multiplayer. The arcade stick has a button that lets players toggle which mode the device is being used in. It is clear SNK is building an ecosystem of devices that are all compatible with one another, beginning with these two retro consoles.
An image in the tweet details the various ports and buttons on the hardware. Each arcade stick will have the standard joystick, six face buttons, and start and select, as well as a TURBO button, an HDMI output, and a USB port. Each will have a headphone output port and ports for the NEOGEO mini PADs too. As an additional bonus, every stick will come with a 2 meter long USB cable that can be stowed away in the cable storage box compartment located on the bottom of the console.
What we don't know
Unfortunately, SNK is still holding back some of the most important details needed to know to make purchasing decisions. The price of the stick is still unannounced and the release date has also not yet been revealed. We do know it will be getting a worldwide release, just not when. Without knowing the price, it is impossible to say whether or not the NEOGEO Arcade Stick Pro will be worth the cost.
If it is on par, price-wise, with the SNES Classic and Genesis Mini then 20 games for around $80 isn't a terrible price to pay. Most of these games are available elsewhere for $10 or under; many of them can be found on the Switch eShop, while some others are for sale on Steam and PSN. Given this price comparison, the NEOGEO Arcade Stick Pro will surely be a cheap way of getting all these games in one place.
Link Source : https://gamerant.com/neogeo-arcade-stick-pro-games-release-date-price/