Nickelodeon All-Star Brawl Gameplay Overview is All About Lucy Loud
Nickelodeon All-Star Brawl continues to roll out character showcase trailers, with the latest featuring Lucy Loud from The Loud House.
You Are Reading :Nickelodeon AllStar Brawl Gameplay Overview is All About Lucy Loud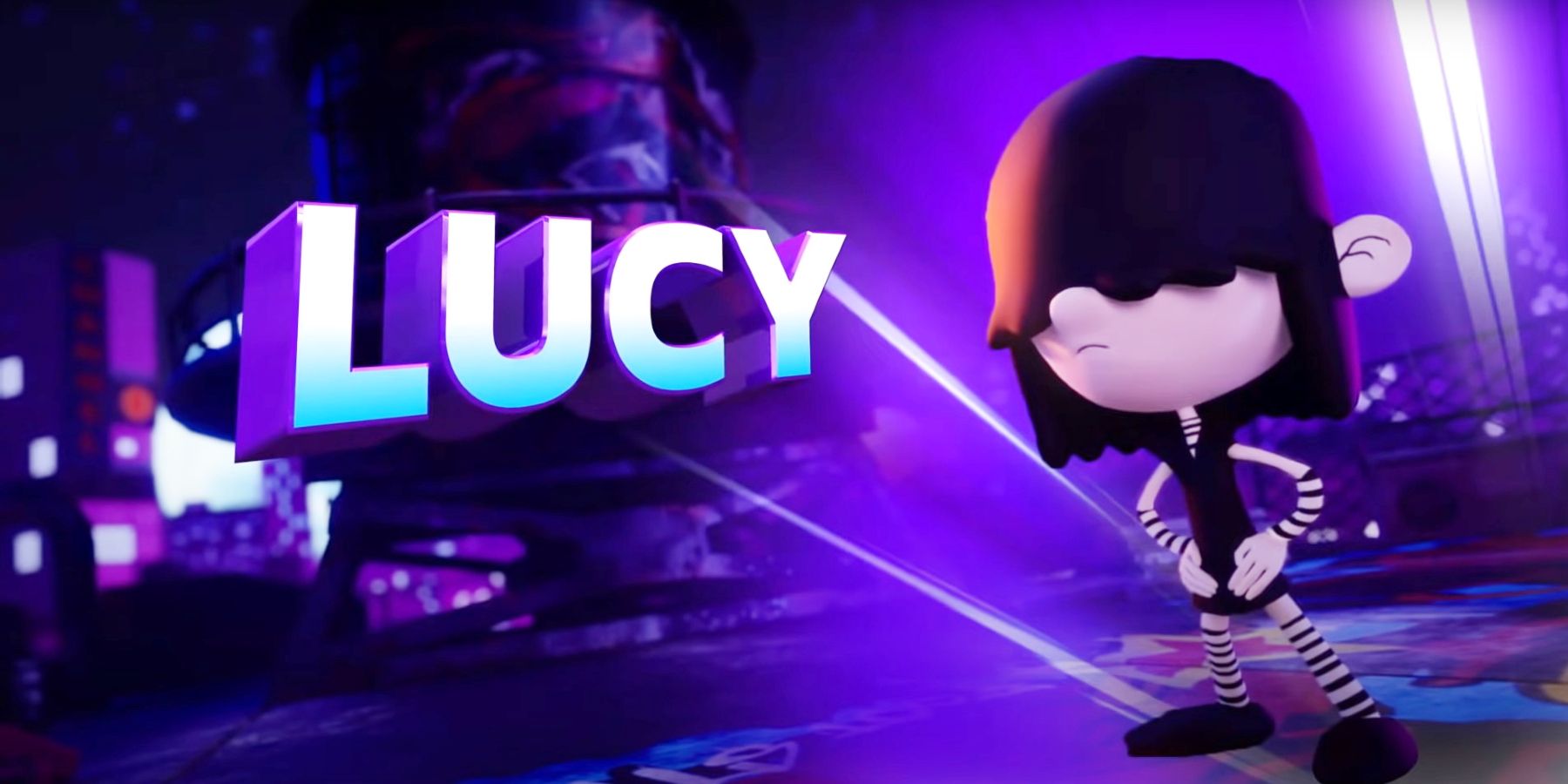 With only a handful of days before its release, Nickelodeon All-Star Brawl is steadily releasing more information about the content players can expect. This is being done primarily via a series of character showcase trailers, giving fans an overview of how each character in the highly anticipated title's eclectic roster will work. The latest video focuses on one someone from Nickelodeon's more recent shows — Lucy Loud from The Loud House.
Developer Ludosity and publisher GameMill Entertainment's highly anticipated platform fighter is finally set to release next week. The game was initially announced in mid-July, and while not seeming like a serious title on the surface, Nickelodeon All-Star Brawl will feature rollback netcode, something the majority of modern AAA fighting games lack.
Posted on GameMill Entertainment's official YouTube channel, the roughly five minute Nickelodeon All-Star Brawl trailer goes in depth with the "gloomy goth girl" Lucy Loud. For those unaware, Lucy L. Loud is one of ten sisters to The Loud House series protagonist Lincoln Loud, signified by her distinctly goth appearance. Lucy is described as a highly technical character with a relatively short range, but compensates with three status variants called Scare Modes: Normal, Vampire, and Ghost. These Scare Modes can be toggled by landing a Neutral Special, with each mode altering Lucy's special moves.
Lucy Loud's moveset utilizes stereotypical Goth iconography: coffins, black umbrellas, and other things dealing with horror and the supernatural. Her accompanying stage is fitting as well, being the rainy and gloomy Royal Woods Cemetery featured in the Nickelodeon show. As mentioned before, Lucy Loud is the latest in an ongoing series of Nickelodeon All-Star Brawl character showcase trailers. One of the other most recent showcases features The Wild Thornberry's Nigel Thornberry, who differs from Lucy Loud in quite a few ways.
Although Nickelodeon All-Star Brawl is set to launch in less than a week, it isn't the only Nickelodeon video game that's being made. Purple Lamp Studios is currently developing SpongeBob SquarePants: The Cosmic Shake, which appears to be a time-hopping platformer featuring the iconic SpongeBob through his most famous moments. The game is being made by the same team who developed the widely well-received SpongeBob SquarePants: Battle for Bikini Bottom – Rehydrated, so it stands to reason this new title will be equal to or even greater than its predecessor.
With less than a week to go until launch, hype surrounding Nickelodeon All-Star Brawl is at an all-time high. However, it may have some competition to the game its taking inspiration from. Super Smash Bros. Ultimate is announcing its final DLC fighter on the same day, making October 5 a big day for fighting game fans.
Nickelodeon All-Star Brawl launches October 5 for PC, PlayStation 4, PlayStation 5, Switch, Xbox One, and Xbox Series X/S.
#nickelodeon-allstar-brawl-lucy-loud-house-gameplay/" target="_blank" rel="noopener">#nickelodeon-allstar-brawl-lucy-loud-house-gameplay/