Older Women Love Ultra-Violent Cooking Anime Golden Kamuy
The ultra-violent period piece cooking manga Golden Kamuy has a diverse, older readership plus an anime entering its third season this fall.
You Are Reading :Older Women Love UltraViolent Cooking Anime Golden Kamuy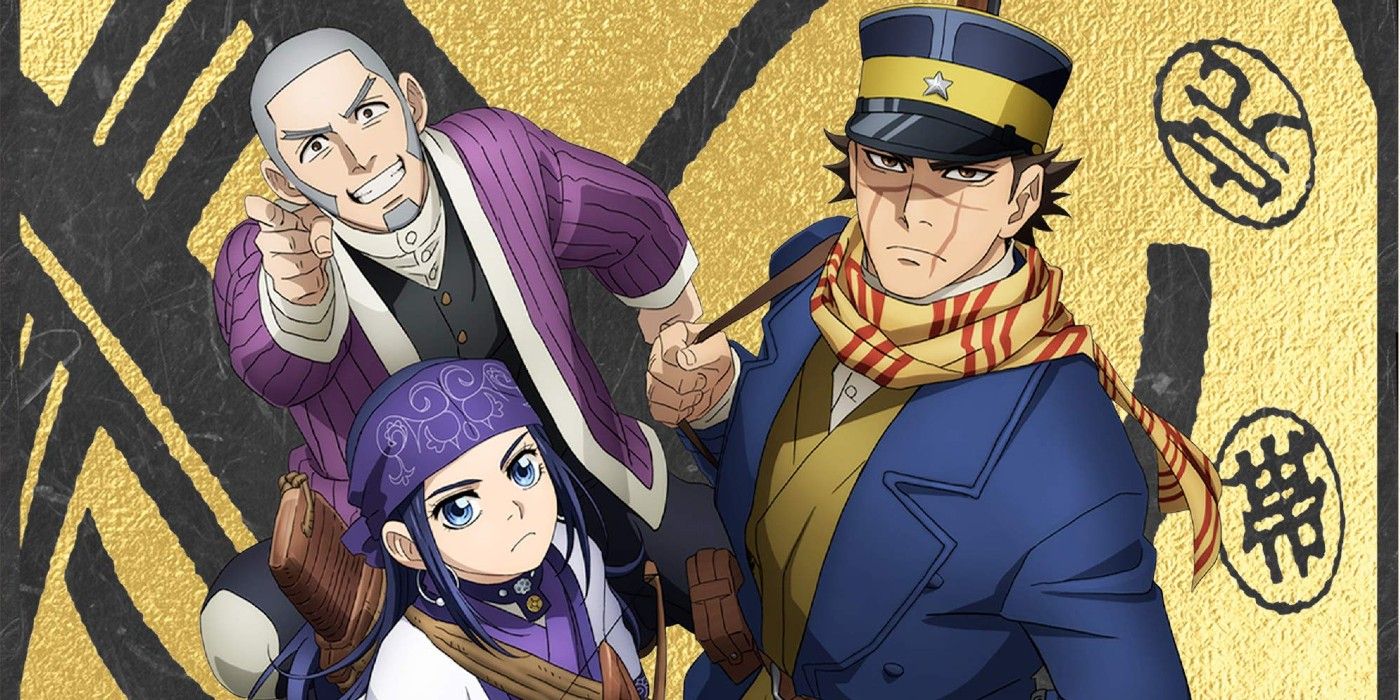 Some things that the anime and manga Golden Kamuy teaches viewers: there is an indian tribe native to Japan known as the Ainu, otter meat is an extremely potent aphrodisiac and it's possible to fight a battle against all odds with a handful of naked men. What Honto, an online ebook publishing company in Japan, learned about Golden Kamuy is that the audience for such a story is more diverse and older than other popular manga.
The anime for Golden Kamuy started its third season in the fall of 2020 and is one of the more anticipated returning titles of this season. The story follows Saichi Sugimoto (aka The Immortal Sugimoto,) a veteran of the early twentieth century Russo-Japanese War, and his quest to find a huge fortune of gold left by the Ainu people. Aiding him in this quest against a ruthless band of soldiers known as the 7th division is a young Ainu girl named Asirpa. Golden Kamuy is prone to brutal violence and veers off into the realm of being a domestic cooking show sometimes, yet somehow it still manages to be coherent and entertaining. The anime adaptation is faithful to the manga, which according to Honto, has a readership that is an even split between men and women. Most of the readers surveyed skew into their 30's (34 percent) and their 40's (22 percent.)
The numbers were surprising enough that Noda felt the need to comment on the numbers breakdown in a tweet. To put this in perspective, the top selling titles according to Honto skew much younger than Golden Kamuy and are dominated by women. The top selling title was Volume 43 of the volleyball manga Haikyuu! Which has a readership in its 20's (38 percent fell into that demographic) and women (a whopping 72 percent of readers.) Golden Kamuy was ranked No. 2 sales followed by Jujutsu Kaisen Volume 11 and Moriarty the Patriot Volume 12. Both of the latter titles had demographics breakdowns very similar to Haikyuu!.
Every single one of the titles that make up the top four in Honto's survey all have an adaptation currently airing in the fall season. Golden Kamuy began its third season this fall, while Haikyuu!: To The Top continues its Covid-delayed fourth season. Jujutsu Kaisen and Moriarty The Patriot both had their series premieres this fall. The data collected from Honto's survey spans from April 1, 2020 through September 6, 2020.
There is a well-known pipeline between manga and anime that has existed for decades so it makes sense that all of the top-selling manga received an adaptation because there is a built in audience familiar with the property ready to watch it. Now that Jujutsu Kaisen and Moriarty The Patriot have their own adaptations that means the Top 4 best selling manga of that period have an anime.
It's not clear whether the demographics for the anime versions of all these titles follow their manga brethren, but the fact that more women read titles that are geared toward boys and men is food for thought.
Source: Animage
Link Source : https://gamerant.com/golden-kamuy-older-women/