Ooblets Bug Fix Unlocks Previously Hidden Clothing Options
Ooblets now has more clothing options available to players after a patch fixed a bug that was keeping some outfits from being shown in the shop.
You Are Reading :Ooblets Bug Fix Unlocks Previously Hidden Clothing Options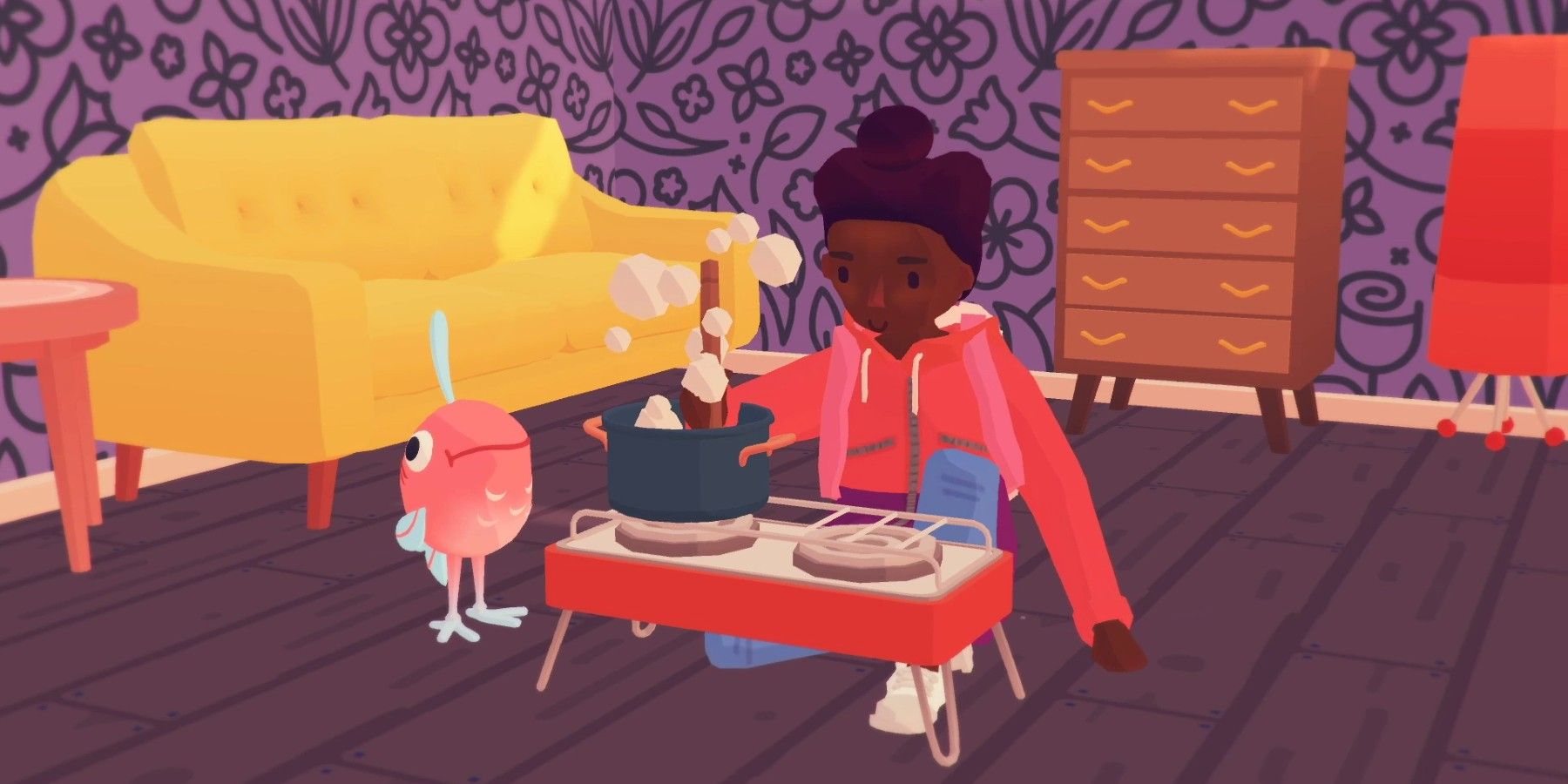 A new hotfix for the new Early Access indie release Ooblets is giving players more clothing options after it was discovered that some were locked behind a bug. Ooblets entered Early Access on the Epic Games Store last week after several years of development behind the scenes.
Ooblets has been highly anticipated by fans who follow indie development, but one of its biggest sources of mainstream attention unfortunately came from an extreme case of online abuse suffered by its creators. Last year, Ooblets developer Glumberland signed an exclusivity deal with Epic Games, and hordes of commenters online flooded the team with harassment, racist abuse, and even death threats. Several other developers received similar abuse after signing deals with Epic around the same time, but Glumberland seemed to be subjected to even worse treatment than most.
In the time since that announcement, commenters' hateful reactions to developers signing Epic Games deals seems to have quieted down, and Glumberland has been able to focus on its game rather than protecting itself from abuse. In mid-July, Ooblets finally entered Early Access, and the team has been at work deploying bug fixes and working on new content since then. One recent patch included the unexpected benefit of unlocking new clothing options, which were evidently locked out by a bug before. The Ooblets Twitter account posted news of the fix along with a stylish fashion montage of some of the new duds available to players.
We made a lot of hotfixes and one of them unlocked a bunch of new clothing options that were stuck behind a bug! So stop in to Kibbon-bon to pick something new up! 👒👗 🌿 https://t.co/AGv86akxBW 🌿 pic.twitter.com/D7sDagelA7
Along with some incredible looks, the short clip also shows a whole lot of dancing, which shouldn't be a surprise to anyone who's already played Ooblets. While Ooblets shares a lot in common with Pokémon – recruiting a team of fantastical creatures and pitting them against other critters – it uses dancing instead of fighting to resolve its disputes. In fact, Ooblets is an entirely non-violent game, focusing on making friends, doing favors to help its hub town, and of course assembling the perfect outfit rather than battling foes like in Pokémon.
Getting access to a few new outfits might not be much of a big deal in most games, but in Ooblets it's just as important as any other content update. Along with games like Animal Crossing: New Horizons, Ooblets lets players express themselves through character customization and relationship building, and it comes at a time when many players sorely need that. While it's still in Early Access with no release date in sight, spending some time building the ultimate wardrobe in Ooblets is the ultimate chill gaming activity after a summer filled with action-packed blockbusters.
Link Source : https://screenrant.com/ooblets-early-access-bug-fix-unlocks-hidden-clothing/