RHONJ: Teresa Giudice Confirms She Got A Nose Job
Teresa Giudice from RHONJ confirmed over the weekend that she got a nose job. Not only does she feel more confident, but her fiancée Luis approved.
You Are Reading :RHONJ Teresa Giudice Confirms She Got A Nose Job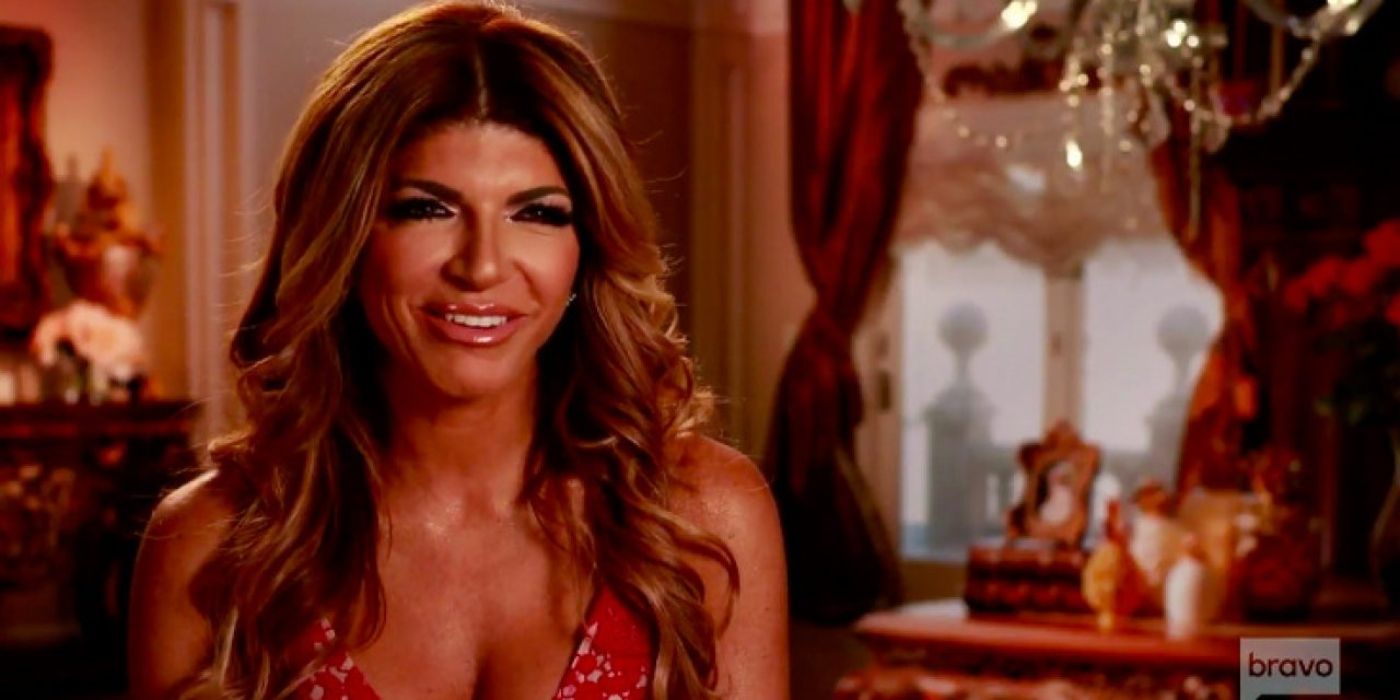 Teresa Giudice from The Real Housewives of New Jersey confirmed she got a nose job earlier this year. The reality star has never been one to talk about her reported plastic surgery procedures, but now she is being more open about it. When Teresa first joined the show for its first season in 2009, Teresa kept many private matters to herself. Now that she and her ex-husband Joe Giudice are divorced, and she is engaged to her new man Luis Ruelas, Teresa has become a whole new person.
The reality star met Luis last year while she was filming RHONJ season 11 last summer. Teresa says they met while she was on a run, and he stopped to talk to her. However, the public didn't know of their relationship until November 2020, when they were both spotted at one of Teresa's daughter's sports games. Luis was seen with his arm around Teresa, which sparked saying rumors. A couple of months later, Teresa went Instagram official with Luis by sharing a photo of the couple at dinner together.
While at a New Jersey Ultimate Women's Expo at the NJ Convention & Expo Center in Edison on Sunday, Teresa, who is ready to get married again, confirmed she had a nose job earlier this year (via The Sun). The 49-year-old, who was a keynote speaker at the event, said, "I don't know if anybody knows, but I did get the tip of my nose done and I was so nervous about getting it." The author confessed that she feels a lot better since getting the procedure as she has always been self-conscience about her "tomato nose." Teresa always thought her nose was too round and decided getting the procedure done was the best decision for her. However, before she made her final decision, she did run it by her fiancée Luis. "I asked Louie, I'm like, 'Babe, should I get my nose done?' And he's like, 'Is it going to make you feel better?' And I said, 'Yes.' So he said, 'Do it,'" Teresa, who moved in with Luis, explained.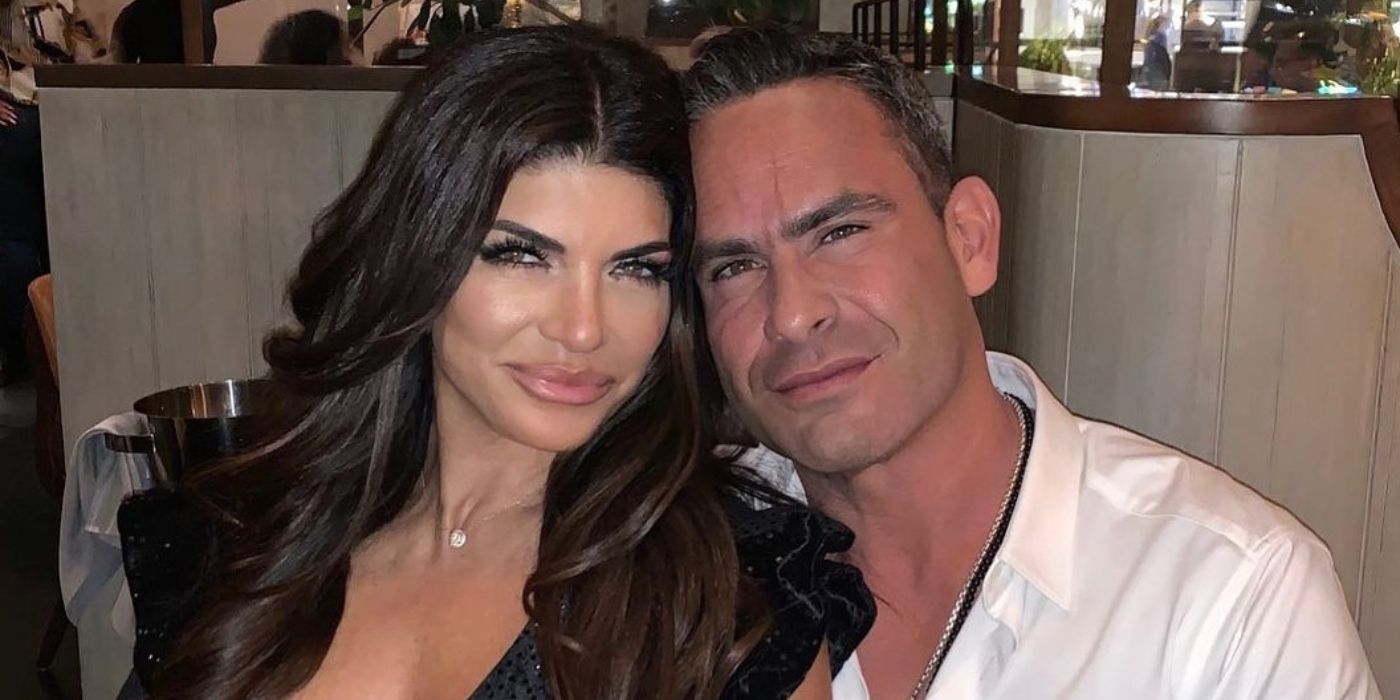 Unlike Luis, other people in her life weren't so keen on Teresa getting her nose fixed. In fact, fellow RHONJ star Margaret Josephs urged her not to go through with the procedure. "She's like, 'No you don't need to do it,'" Teresa said. "Like, 'Really, bitch?' Sorry, like, 'You got so much plastic surgery, why [are] you telling me that?'" The mother of four then laughed it off, revealing that once she spoke with Luis she thought it was the best decision. As long as the procedure would make Teresa happy, he was fine with her going through with it. Last year, Teresa's oldest daughter Gia Giudice got plastic surgery on her nose in July 2020 with her doctor, New Jersey surgeon, Dr. Tobias Englewood. Gia confirmed the news on Instagram explained how she's never been happier since getting the nose job.
Even though The Real Housewives of New Jersey OG was beautiful before her nose job, she clearly feels more confident now that she got the procedure done. Since Teresa got a new man, why not get a new nose?
Link Source : https://screenrant.com/rhonj-teresa-giudice-nose-job-confirmed/